Are you ready to discover the tastiest and most convenient way to get dinner on the table?
Look no further than the humble slow cooker, or Crock Pot. With an array of crock pot recipes to choose from, you can whip up delicious meals in no time with minimal effort.
Welcome to the Flour On My Face Crock Pot recipe page where you will find over 250 slow cooker recipes.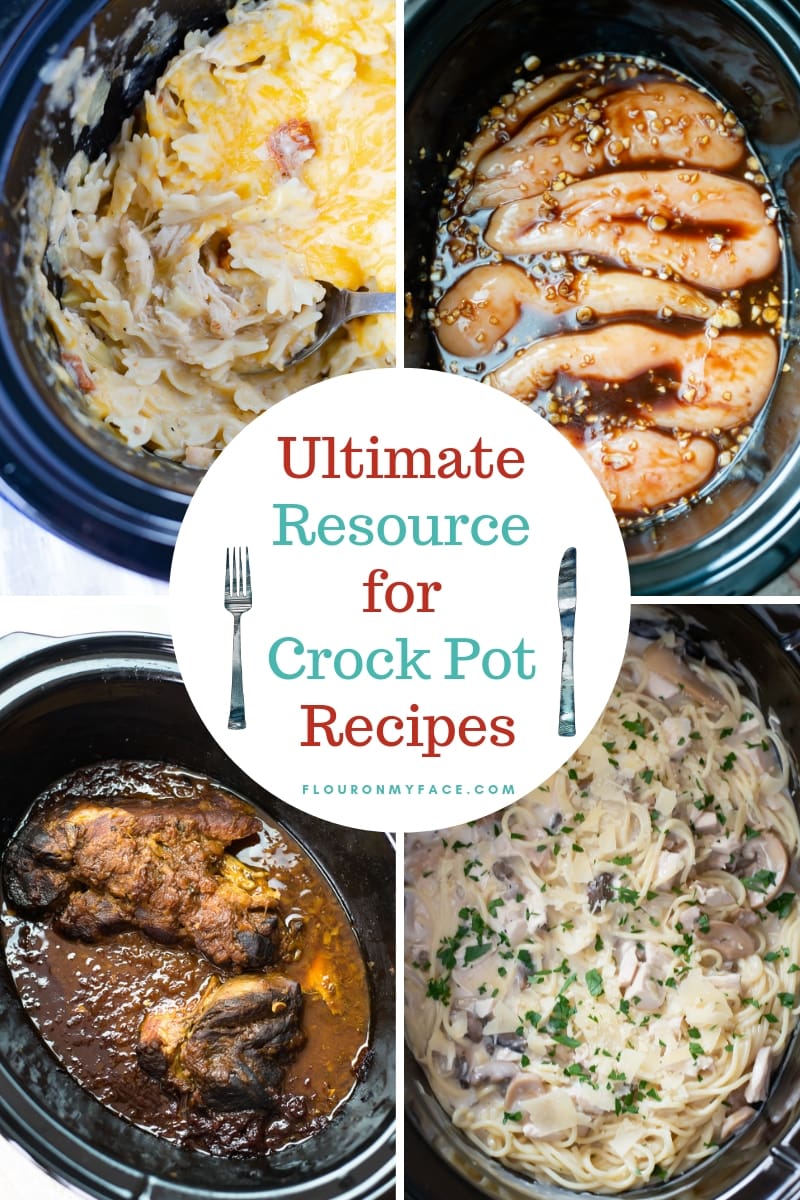 Crock Pot Cooking Resources
(affiliate link) Crock-Pot slow cookers are my preferred brand of slow cooker.
Here you will find 200+ crock pot recipes that I have shared over the years.
Crock Pot Appetizer Recipes
Dump and go appetizers let you mingle with your guests instead of spending time in the kitchen.
Cherry Jalapeno Meatballs appetizer
Crock Pot Beef Recipes
These slow-cooker recipes all feature beef as the main ingredient. Turn a tough cut of beef into melt in your mouth. Head over to the new Crock Pot Beef recipes page to find all my crock pot beef recipes.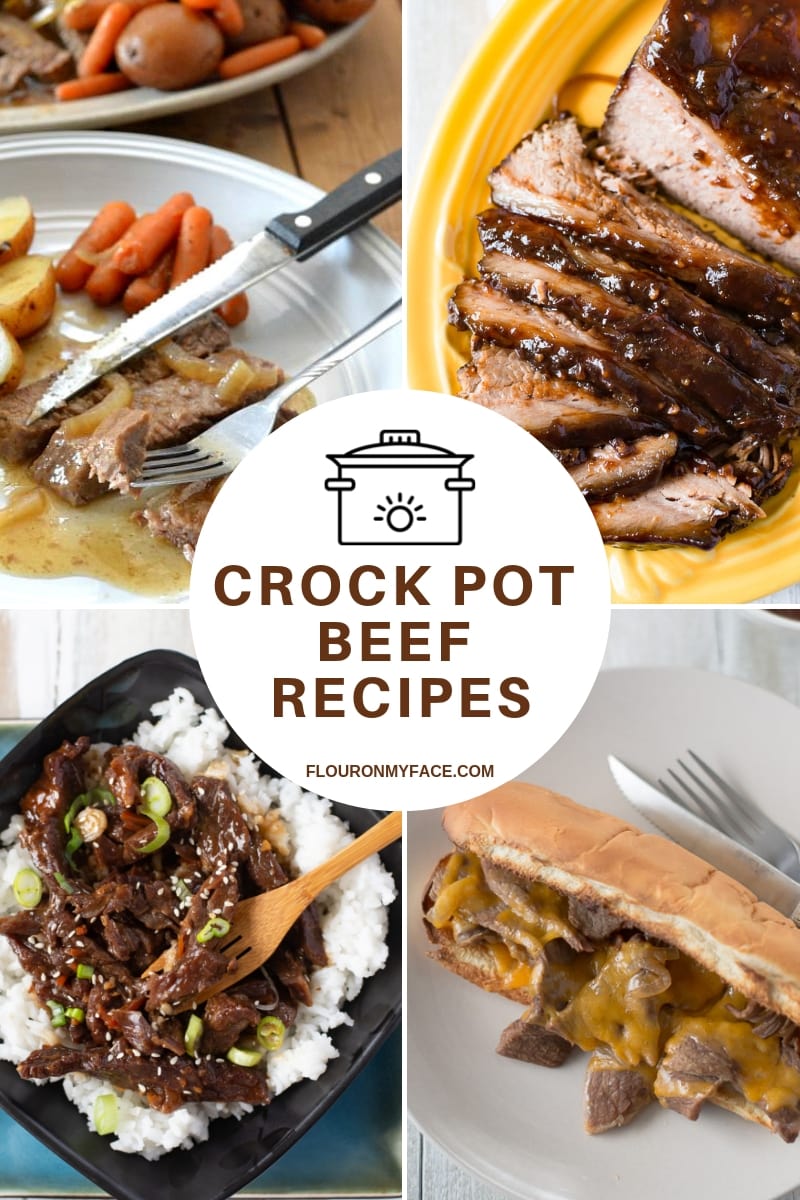 Crock Pot Breakfast Recipes
Breakfast recipes are perfect for those lazy Sunday morning family breakfasts.
Crock Pot Casseroles
Casseroles are easy to make in the slow cooker. These crock pot meal comfort foods will have your family begging for seconds.
Crock Pot Hot Sandwiches for game day
Are you ready for some football? Make a few of these hot sandwiches for your game day guests.
They will love you for it and you will love how easy it is to make and clean up after these Crock Pot Hot Sandwich Recipes.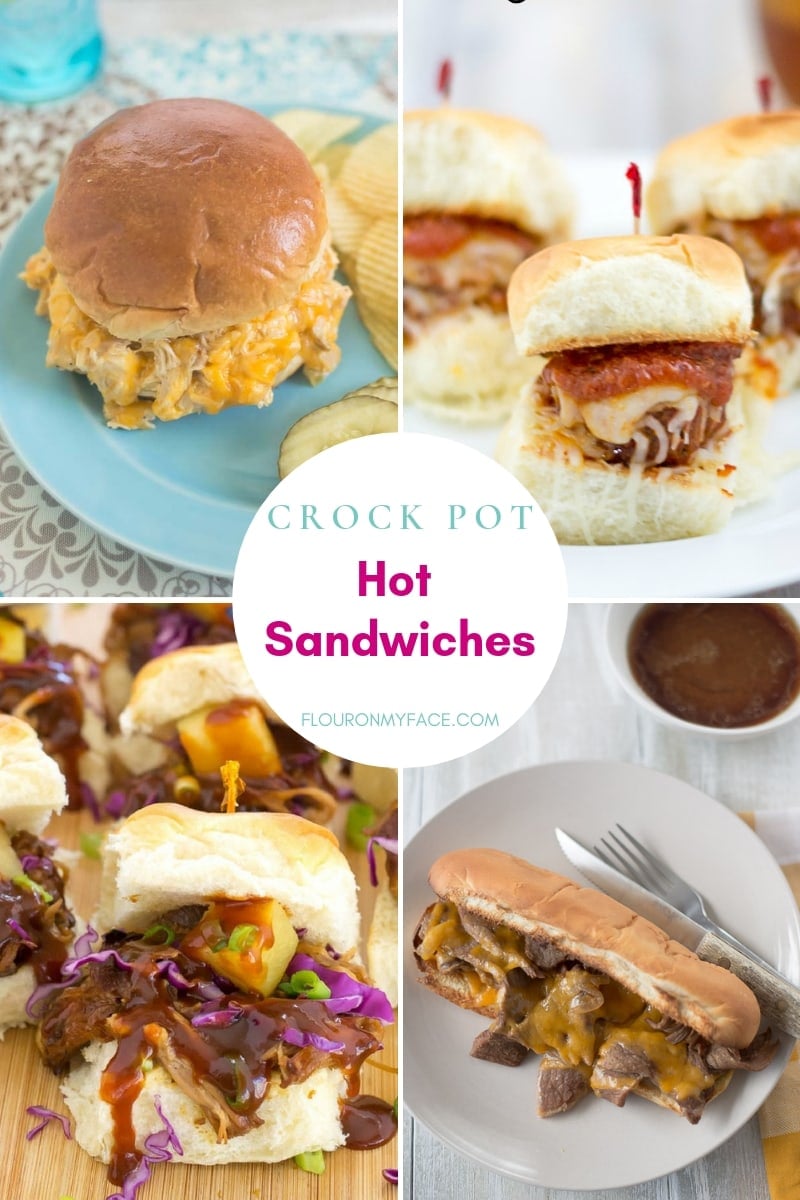 Crock Pot Ground Beef Recipes
Ground beef recipes are perfect for the slow cooker. These dump and go crock pot meals are a lifesaver for busy days when you don't have much time in the kitchen.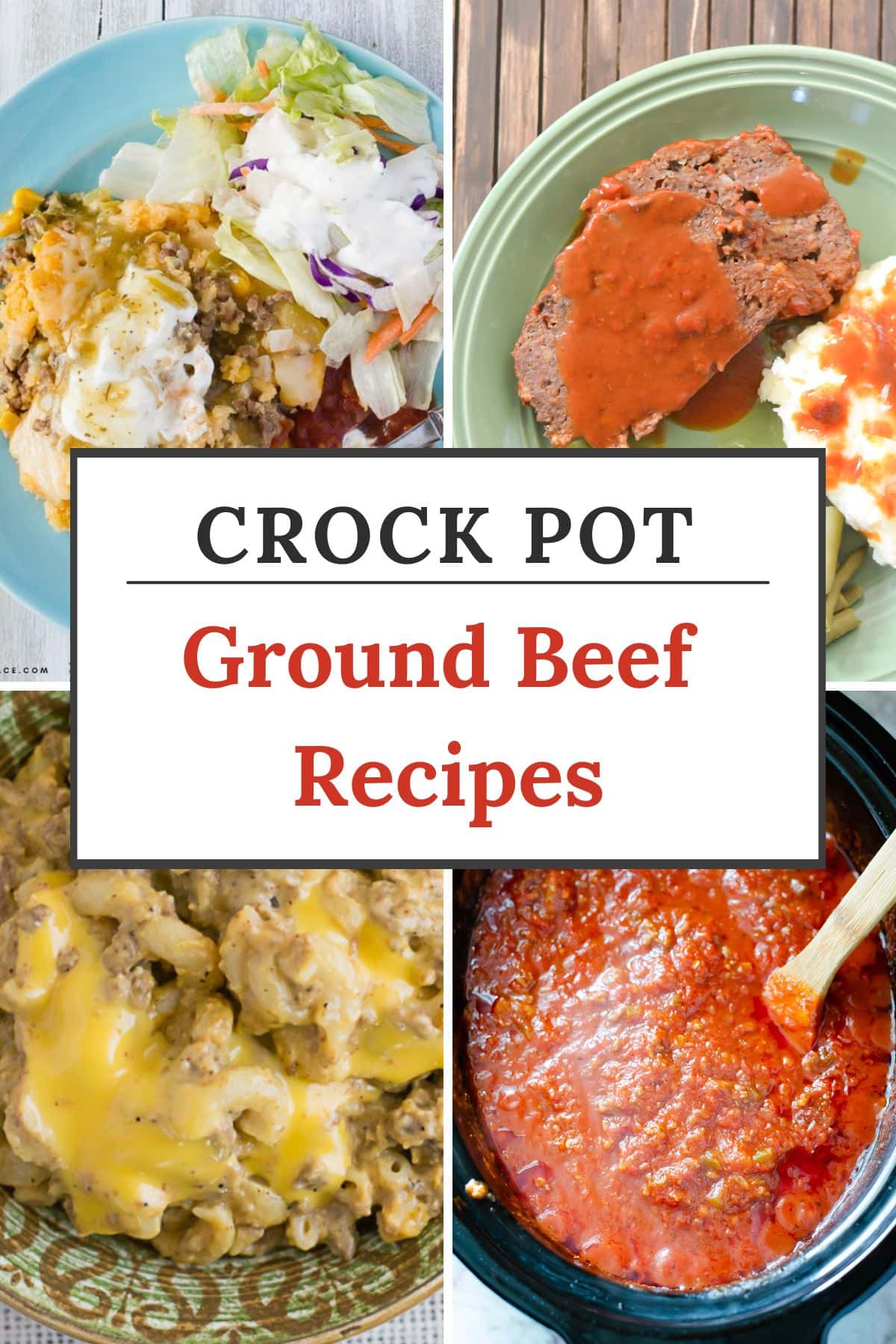 Head over to the Crock Pot Ground Beef Recipes page to find the recipes.
Email questions or recipe requests to flouronmyface@gmail.com. Follow me on Pinterest, YouTube, Instagram and Facebook.
Crock Pot Chicken Recipes
All my crock pot chicken recipes can be found on my Crock Pot Chicken Recipes page.
I love crock pot chicken recipes. They are my favorite crock pot recipe.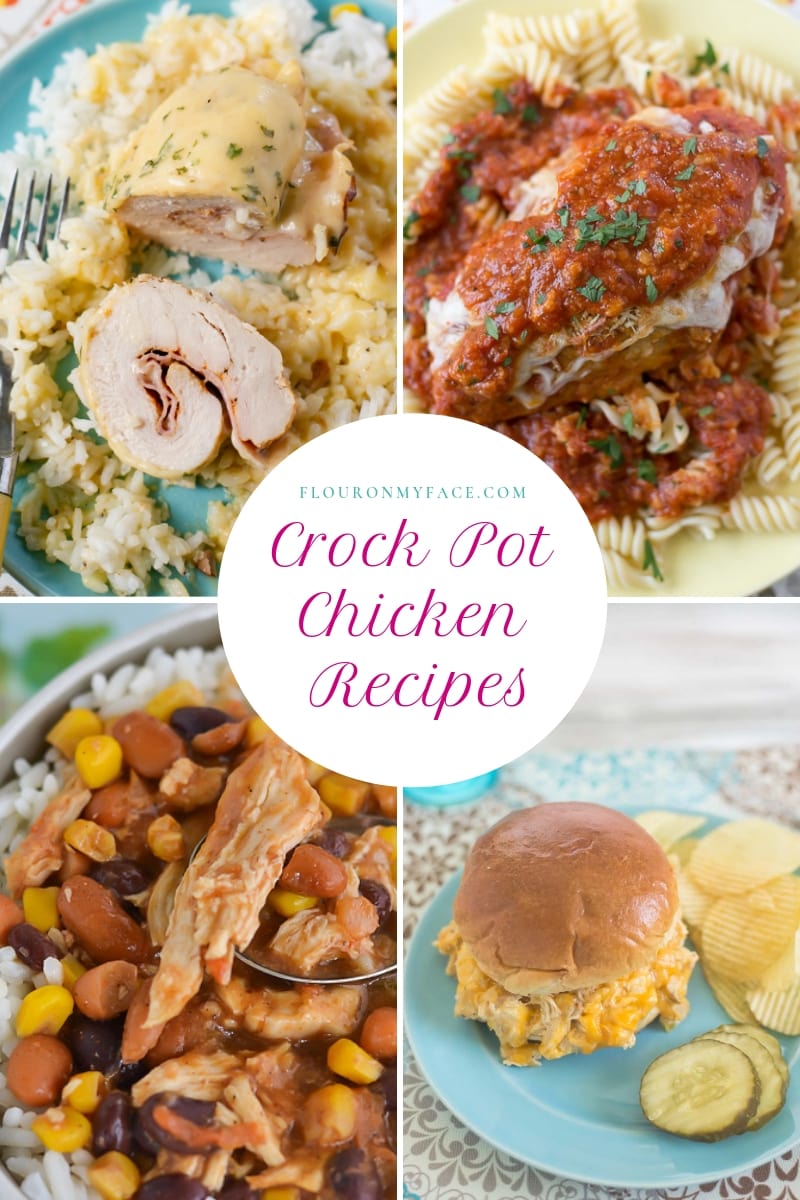 Crock Pot Chili Recipes
Crock Pot Dessert Recipes
Some of my favorite dessert recipes are crock pot dump recipes.
Crock Pot Dip Recipes
The crock pot little dipper is perfect when you want to serve a hot dip at a party.
Crock Pot Pasta Recipes
Yes, you can cook pasta recipes in the crock pot.
Crock Pot Pork Recipes
All the crock pot pork recipes are now located on the Crock Pot Pork Recipes page.
Crock Pot Side Dish recipes
Crock Pot Side dish recipes free up oven space and help keep the house cool in the hot summer months.
Crock Pot Soup Recipes
With the cold weather moving in crock pot soup recipes are the perfect way to serve a hearty lunch or dinner that will warm you up and fill your belly.
Or enjoy crock pot soup recipes all year long as I do.
I love a hearty crock pot soup recipe and use them in my meal planning.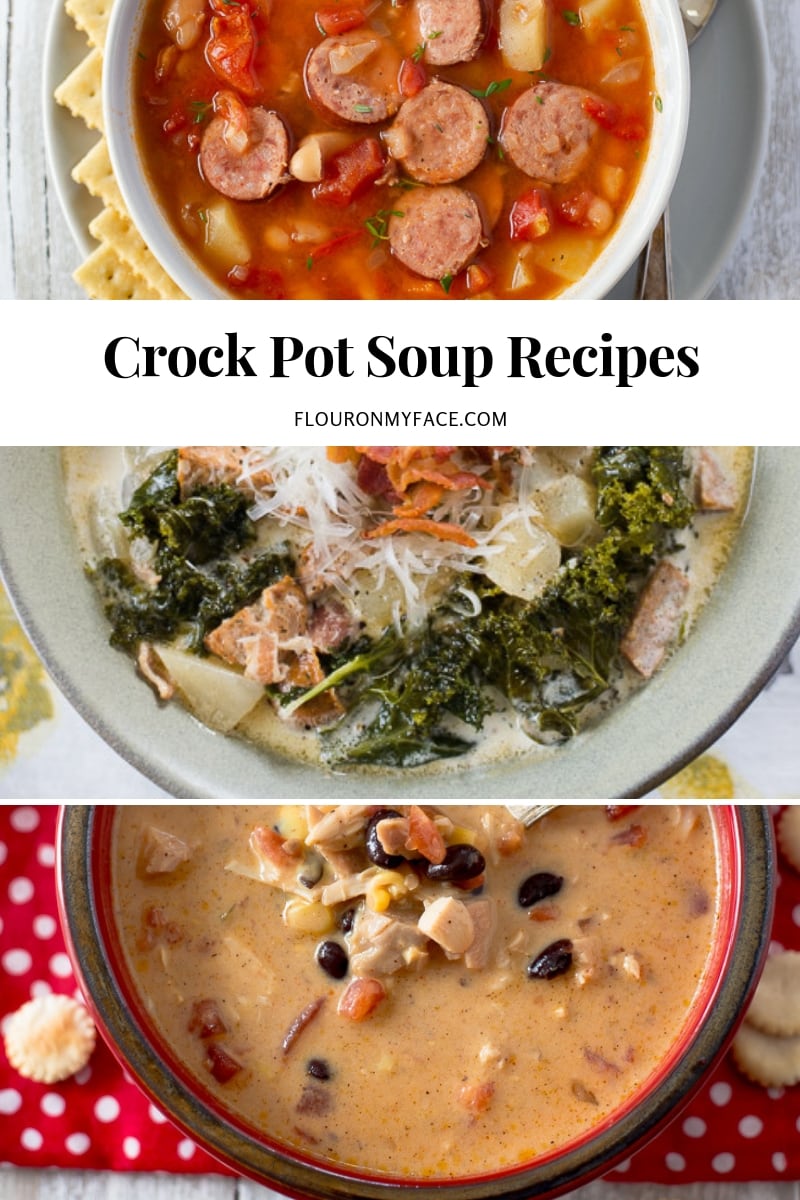 You can now find all the Flour On My Face Crock Pot Soup recipes on their own page.
I'll be updating it with each new crock pot soup recipe I share so you can easily find all my easy crock pot soup recipes.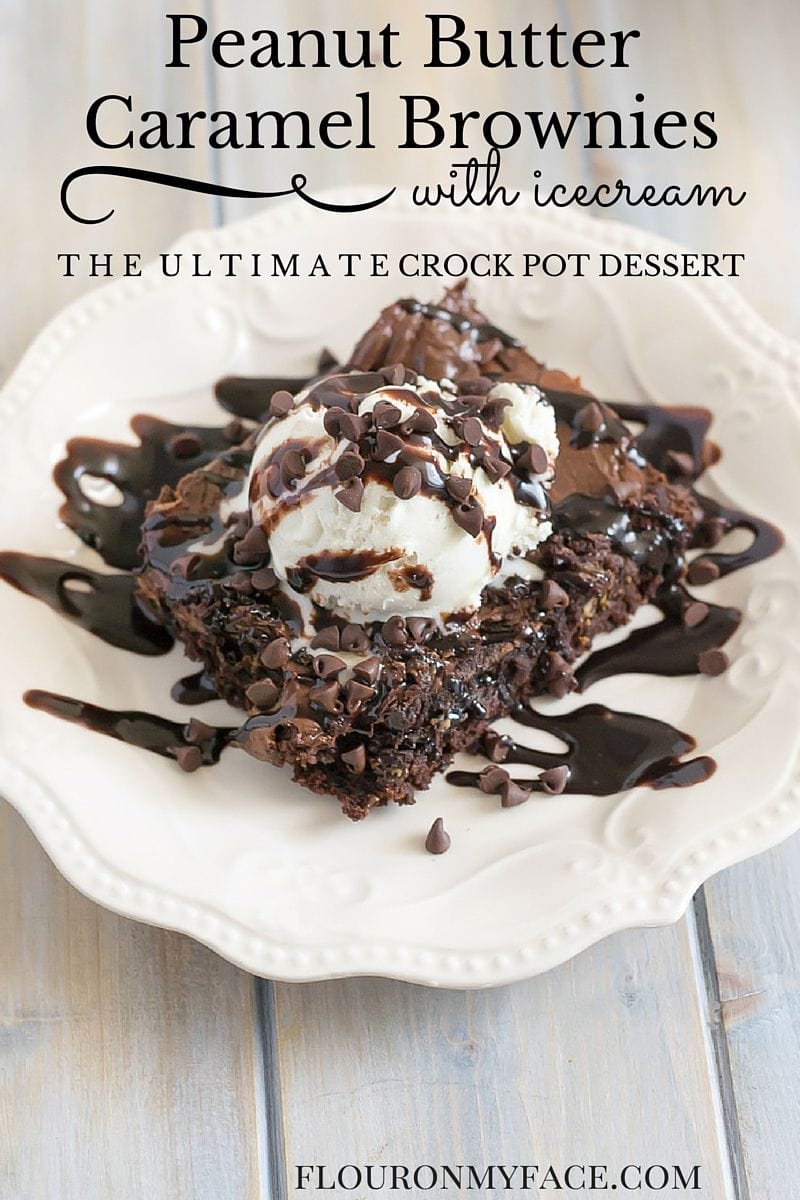 Crock Pot Vegetable Recipes
Crock Pot side dish recipes made with vegetables are a time saver when you need to start cooking but have somewhere to be.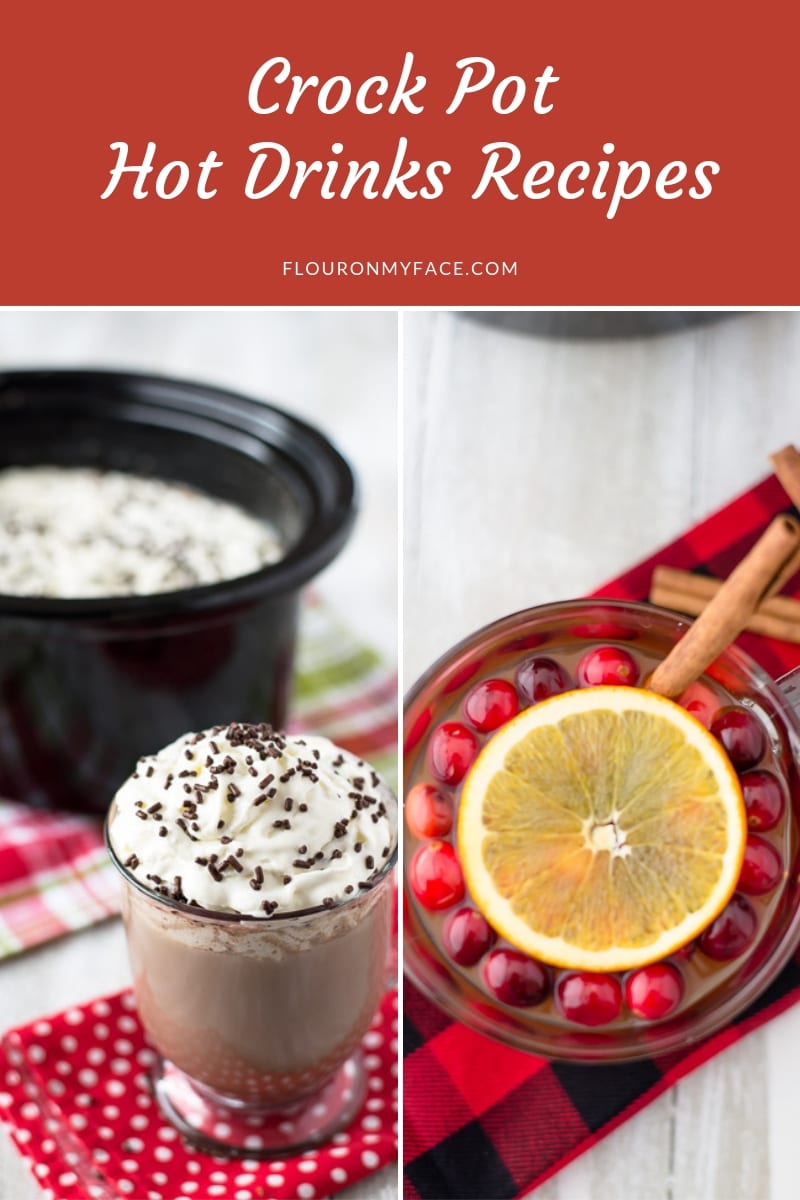 Crock Pot Hot Drinks Recipes
The long cold winter might find you longing for a hot drink to knock off the chill. Crock Pot beverage recipes will be warm and ready when you come in from the cold.
Crock Pot Holiday Candy
Holiday candy can be made in bulk when you make these crock pot candy recipes. They make great homemade Christmas gifts also.
Need a few Instant Pot recipes for your meal planning?
Check out the Flour On My Face Instant Pot recipes page.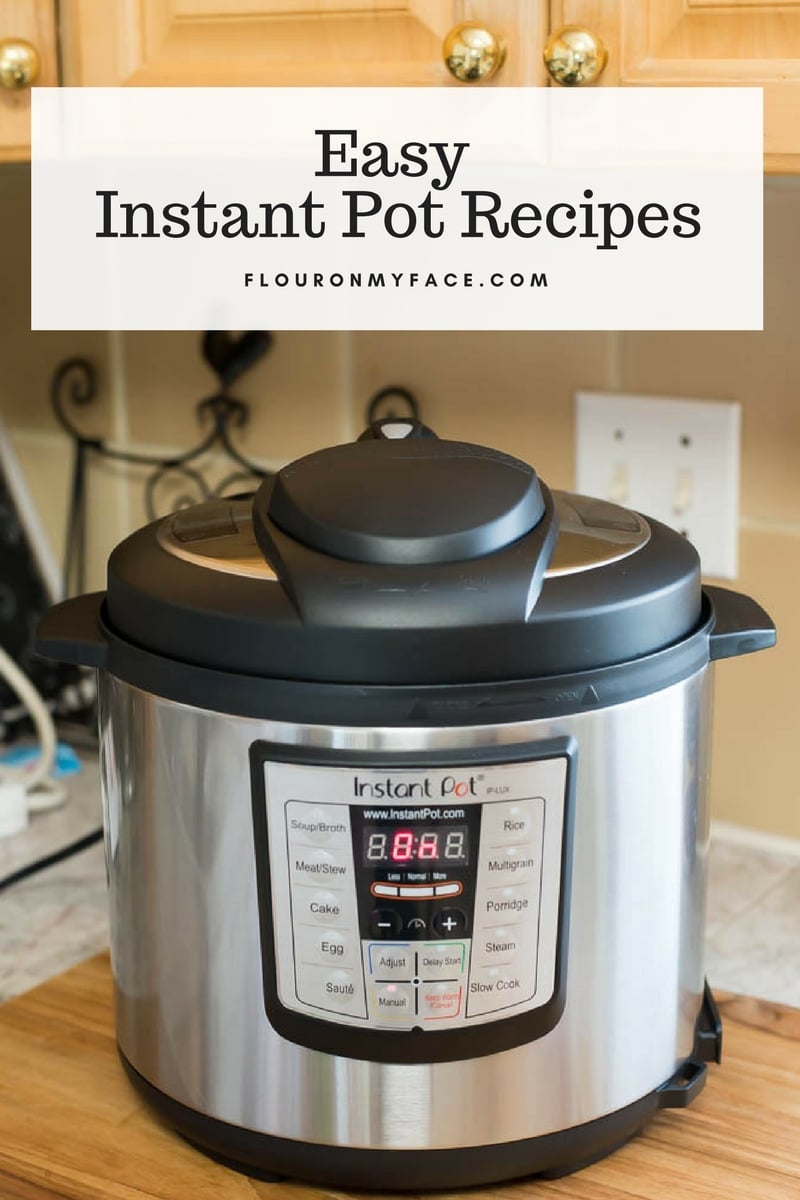 Just getting started with Freezer Meal cooking?
So am I! Check out my easy Freezer Meals recipe page where I have started converting many of my crock pot recipes into easy freezer meals.