Welcome to the cozy world of crock pot soups! Nothing beats a steaming bowl of soup – especially when it's created by your own two hands from scratch.
Not only is soup comforting and tasty, but it's also packed with amazing nutrients that will keep you energized through any cold weather.
Plus, making soup in the crock pot is super easy; all you have to do is add a few simple ingredients into the slow cooker and let your dinner practically make itself!
So if you're looking for some new recipes to try this season, we've got just what you need – here are some of the best crock pot recipes sure to warm up your dinner table. Enjoy!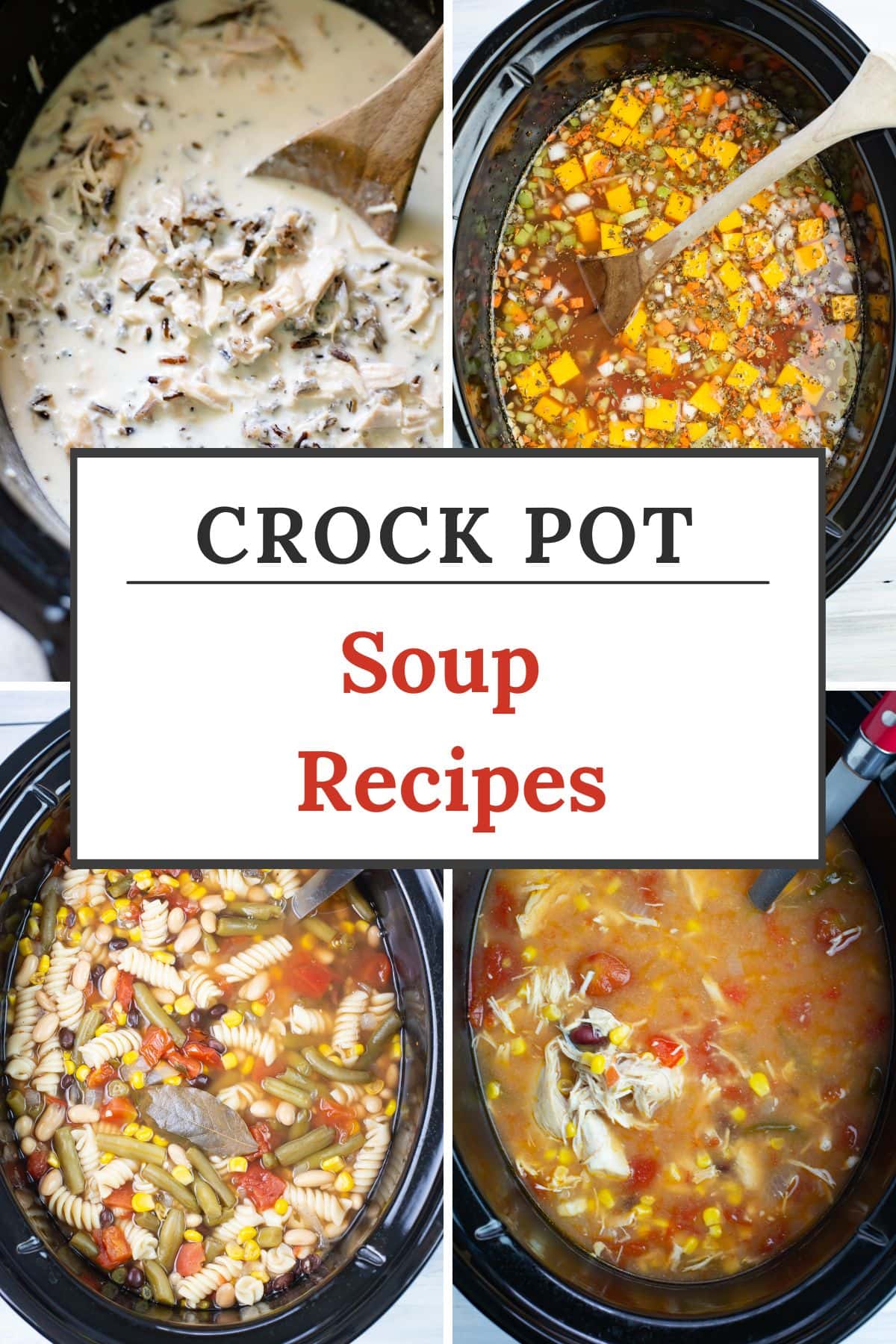 Why I love Crock Pot Soup Recipes
Crock Pot Soup recipes are easy to make and are great for lunch or dinner.
I love making Crock Pot Soup recipes because they are so versatile. You can make hearty soup recipes packed full of meat, chicken, beans, pasta or rice that is satisfying and filling.
Or you can make light and healthy crock pot soup recipes that are delicious but are lower in calorie and carbs when you are watching your weight.
I also have a selection of vegetarian crock pot soup recipes for those who don't eat meat.
Some recipes may be listed in more than one category for your convenience.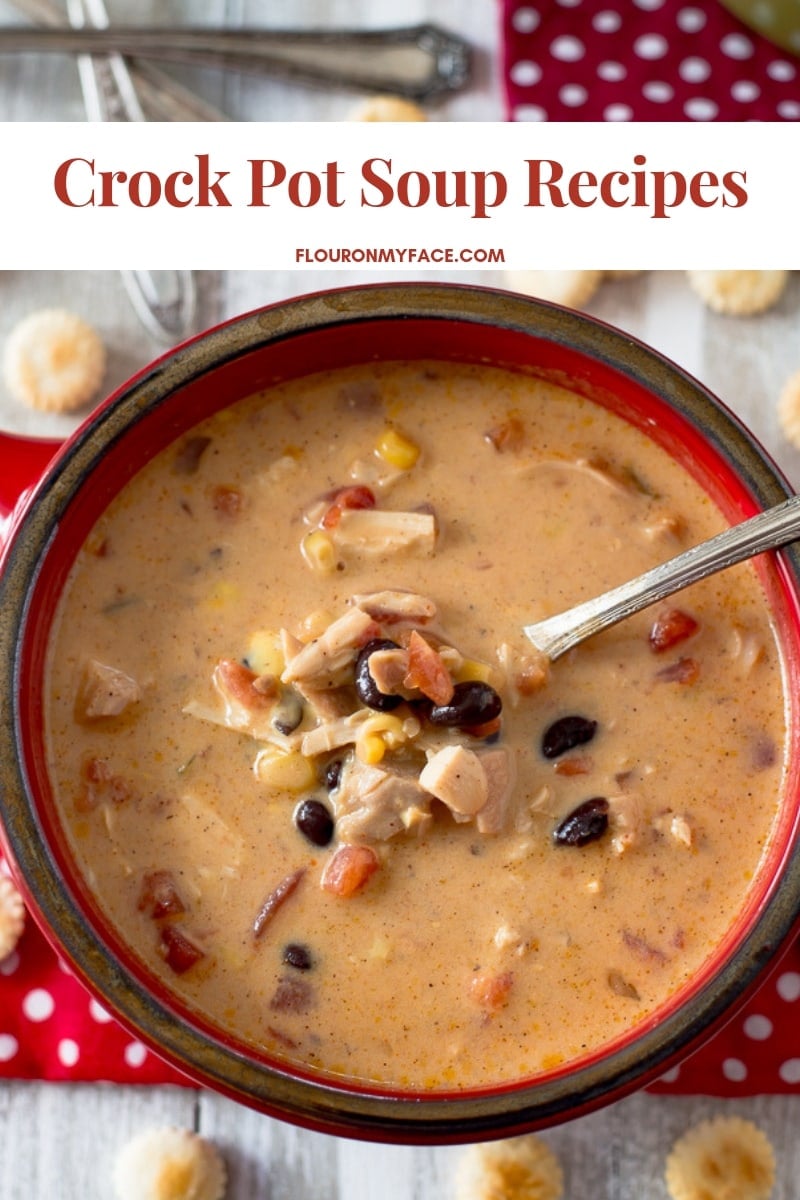 Freeze Leftover Crock Pot Soup Recipes
Freeze your leftover crock pot soup recipes for another day. I always fill one or two plastic food containers and put them in the freezer for another day when I make a crock pot soup recipe.
Crock Pot Soup recipes make great freezer meals. I always have a homemade meal on hand for lunch or dinner when I am in the mood for homemade soup.
Crock Pot Dried Bean Soup Recipes
Crock Pot Soup Recipes with Chicken
Crock Pot Soup Recipes with Pork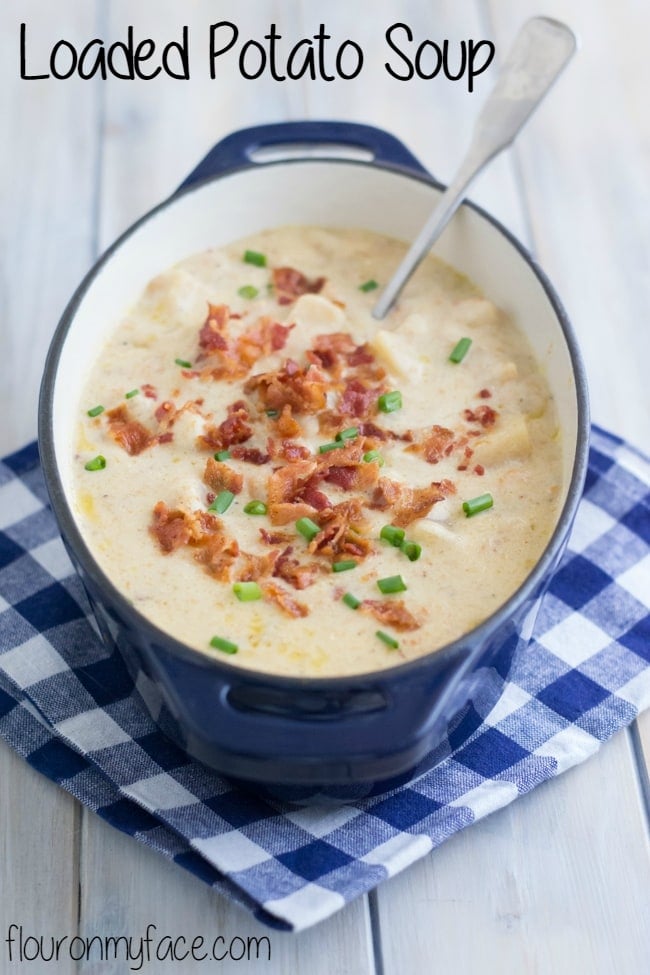 Crock Pot Vegetable Soup with Noodles
Crock Pot Minestrone Soup is another favorite comfort food soup recipes that will warm you up when its cold outside.
Crock Pot Vegetable Pasta Soup recipe is a great recipe to make when you want to clean out the pantry. I get into the habit of buying canned goods when they are on sale and end up with a pantry busting at the seams with canned vegetables and beans.
Crock Pot Soup Recipes with Ground Beef
Crock Pot Tex Mex 15 Bean Soup: Make with your favorite 15 bean soup beans and ground beef, diced tomatoes and is served with shredded cheese, sour cream and sliced jalapeno peppers for a kick.
Crock Pot Southwestern Hamburger Soup is a delicious crock pot soup with all the flavors of your favorite Mexican recipe.
Crock Pot Hamburger Bean Soup is a variation of the Hamburger Soup along with a healthy dose of fiber from the cannelloni beans I added.*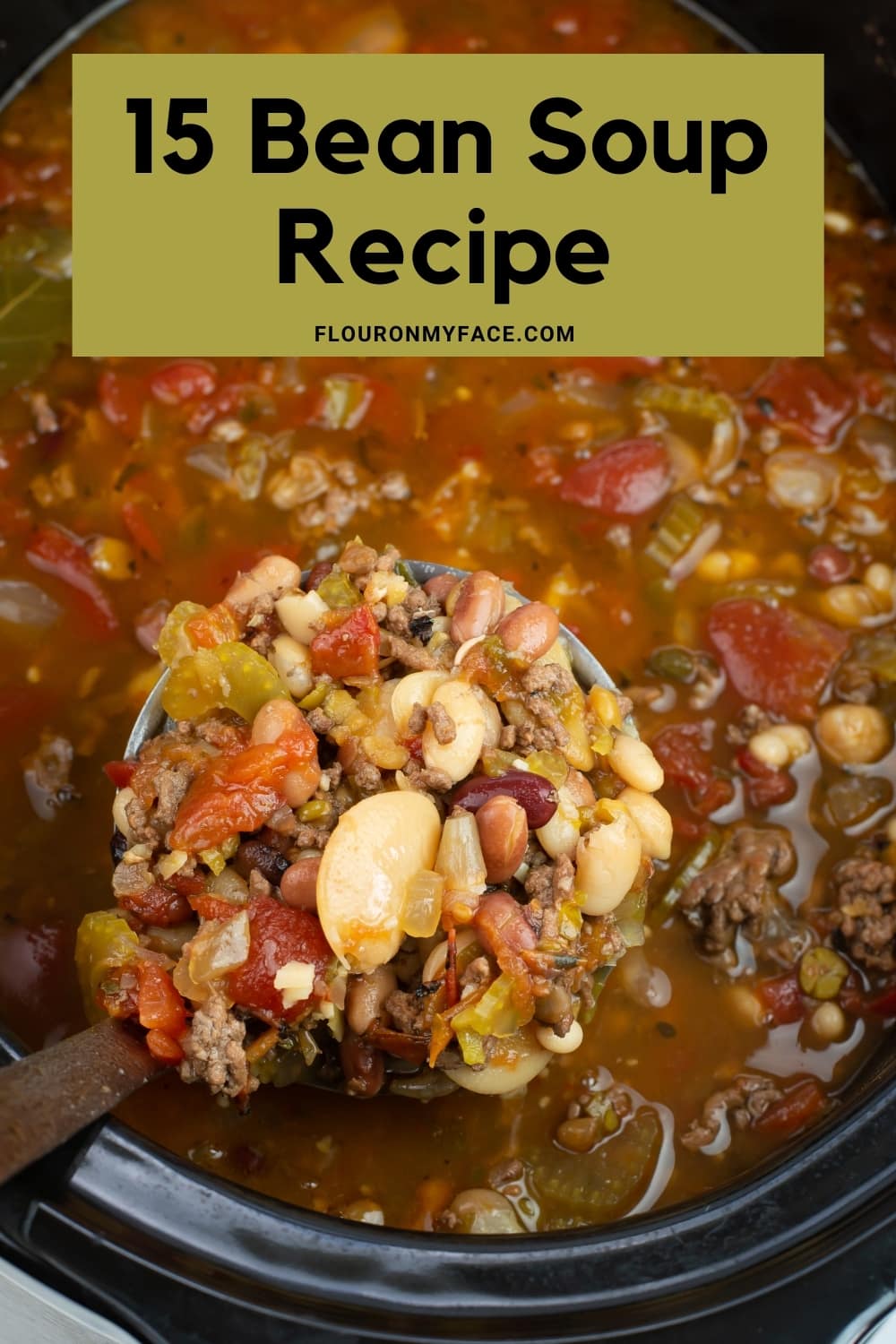 Crock Pot Soup with Beef
Crock Pot Beef Vegetable Soup is one of my favorite comfort foods. During the winter when it is cold outside I love making hearty soup recipes like this beef soup recipe for my family.
Crock Pot Pumpkin Soup is a rich and creamy way to enjoy the flavor of Fall pumpkins.*
Crock Pot Loaded Potato Soup has all the flavors of a loaded baked potato in an easy to make crock pot soup recipe.
Crock Pot Soup with Turkey
Crock Pot Three Bean Turkey Soup is a great turkey soup recipe for the day after Thanksgiving when you are trying to figure out what to do with all that leftover turkey.
Crock Pot Turkey Meatball Soup starts out with homemade turkey meatballs. You could make chicken meatballs or beef meatballs for this crock pot soup recipe.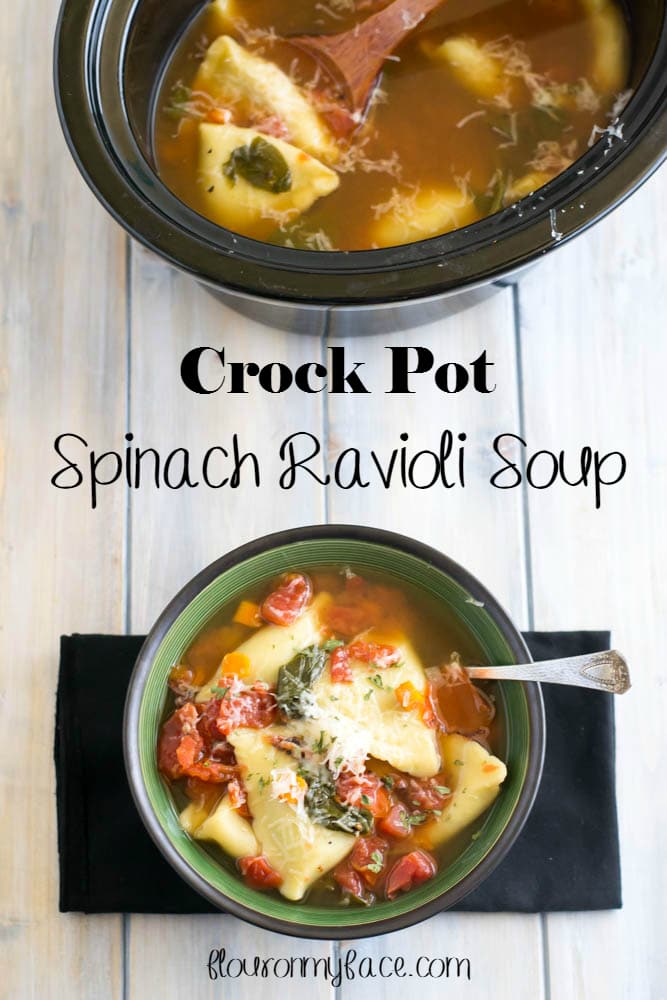 Creamy Crock Pot Soup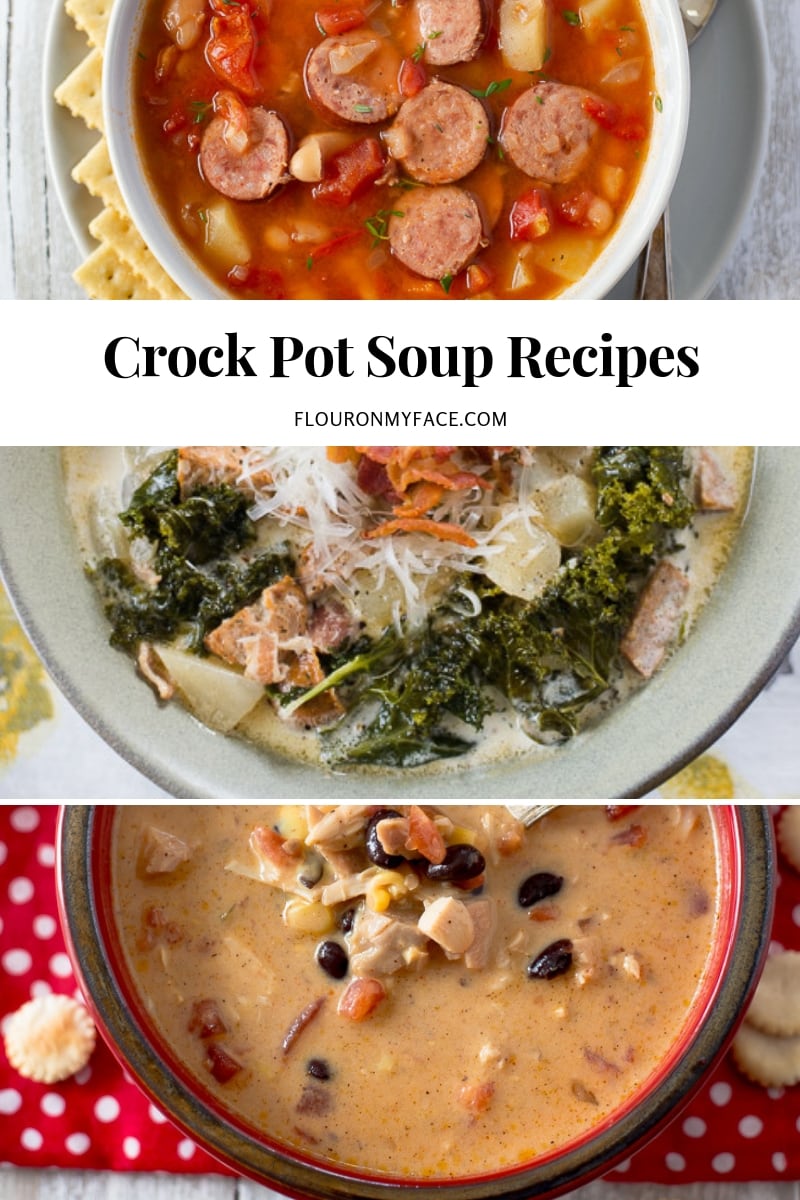 Crock Pot Vegetarian Soup Recipes
These are my vegetarian crock pot soup recipes that have vegetarian ingredients or ingredients that are easy to substitute with vegetarian or vegan ingredient substitutions.
Even if you are not a vegetarian you will love these vegetarian soup recipes.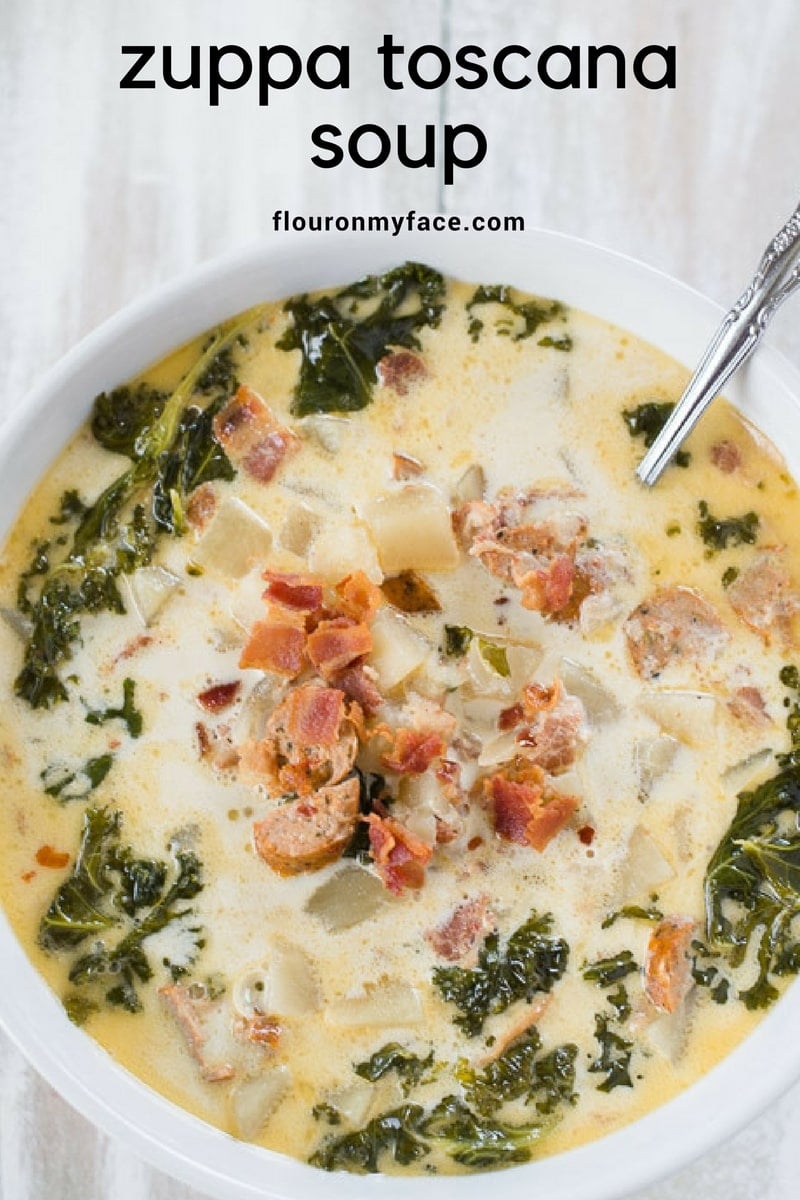 It's a great feeling when you can make something delicious with minimal effort, and these crock pot soup recipes provide just that.
From thick and hearty Italian stew to creamy corn chowder, your family is sure to be delighted by the delicious treats these recipes have in store.
While mealtime on cold evenings can at times be a challenge, this collection of soups offers up tasty solutions that are sure to warm up even the chilliest night.
So before you head out into the cold, why not try whipping up one of these easy recipes in the crock pot?
The satisfaction that comes from providing flavorful comfort food will make it worth your while!
Because you love crock pot recipes you'll want to see more of my easy crock pot recipes here.
Email questions or recipe requests to flouronmyface@gmail.com. Follow me on Pinterest, YouTube, Instagram and Facebook.