I love making easy meals like these Crock Pot Hot Sandwich recipes.
Crock Pot Hot Sandwiches are perfect to serve for dinner on those lazy summer days when it is just too hot to heat up the kitchen. Or start them early in the morning and serve a hot sandwich for lunch.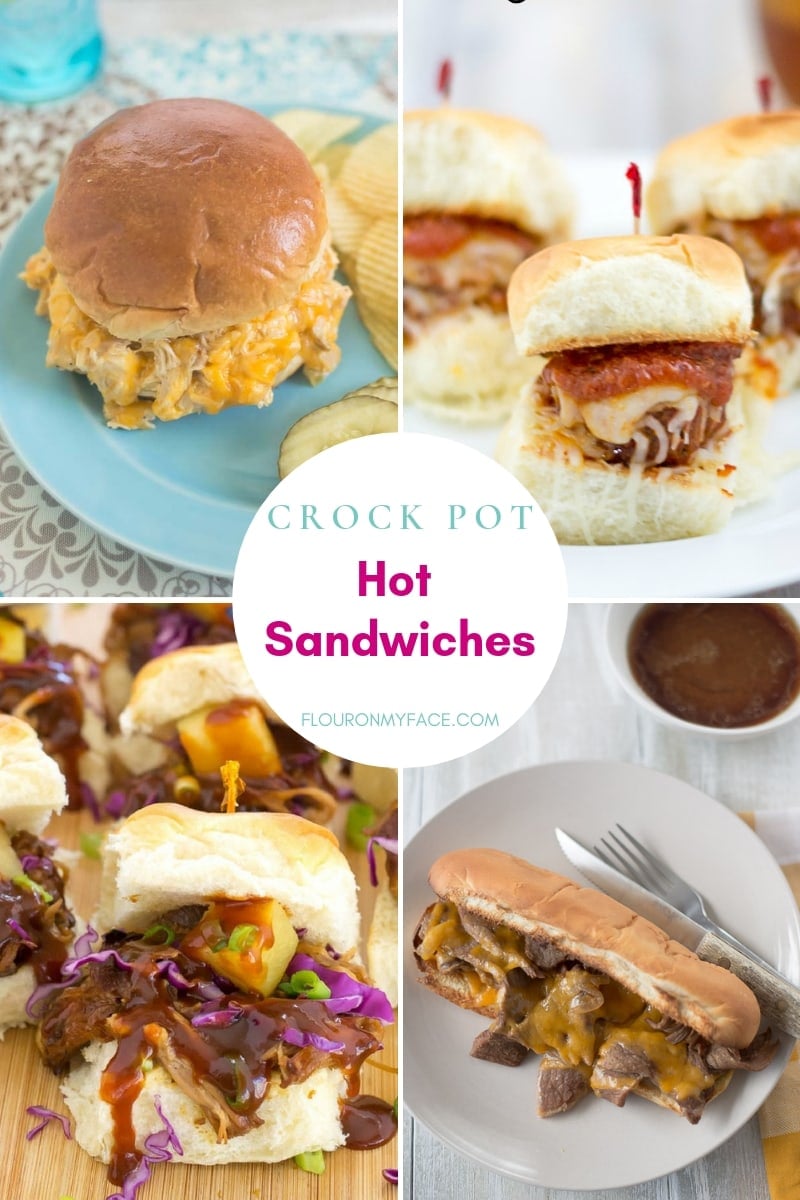 When it comes to making hot sandwiches a slow cooker is your best friend. Hot sandwich recipes are very easy to make and you can serve them straight from the crock pot.
Crock Pot Hot Sandwich Recipes
Crock Pot Hot Sandwich recipes are some of our favorite crock pot recipes.
If you love easy & amazing recipes join the Flour On My Face Newsletter and get each of my new recipes delivered right to your inbox.
Making crock pot pulled chicken or pork and then shredding the meat and spreading it over a soft roll or slider bun is a great way to stretch your grocery budget.
Sometimes I don't feel like cooking a full meal and on those nights I declare it sandwich night.
Back in the day sandwich night would mean we were eating deli meat sandwiches. That was until I started cooking with a slow cooker.
Now sandwich night isn't met with groans from the family.
Now sandwich night might be pulled pork sandwich night. Or cheesy hot chicken sandwich night. Or sloppy joe night. The guys in the family love sloppy joes!
My favorite sandwich night is when I declare it meatball slider night.
Pick out one of these hot sandwich recipes and declare it sandwich night at your house!
Crock Pot Hot Sandwiches For a Crowd
Hot Sandwich recipes are also great for all sorts of parties.
They are great sandwich recipes when you have to feed a crowd.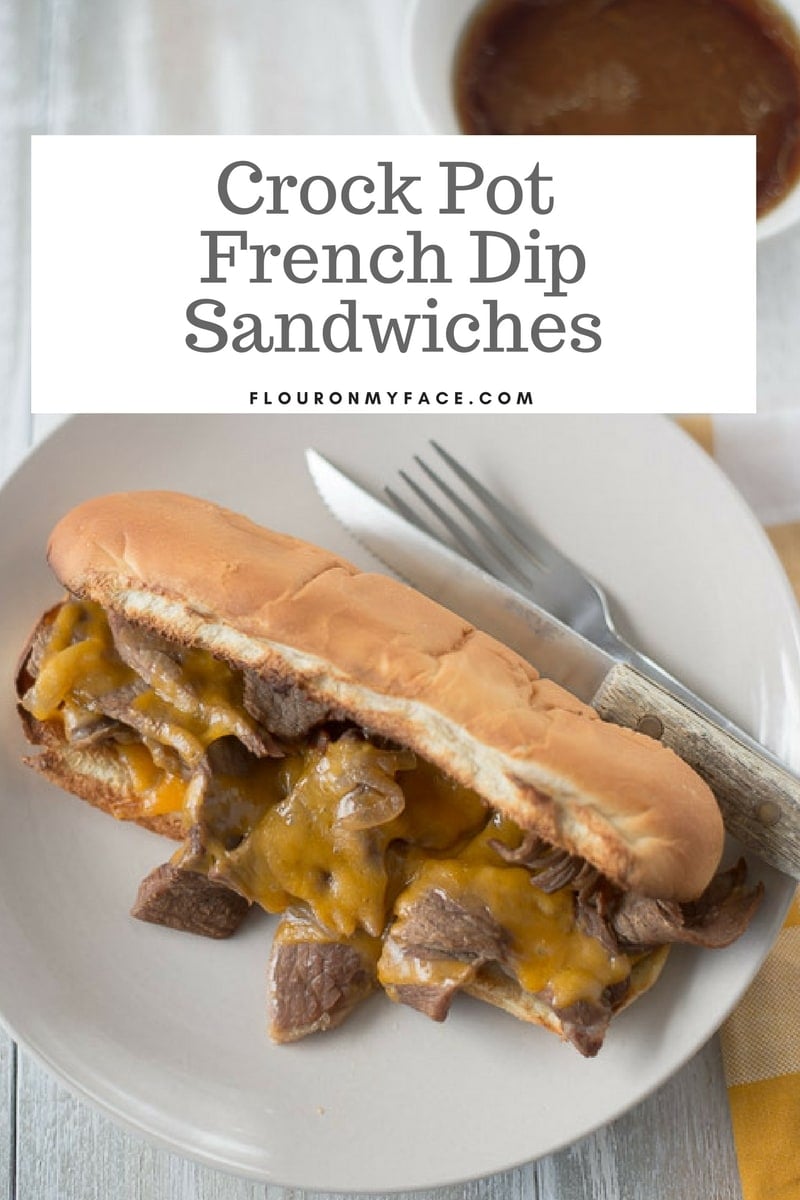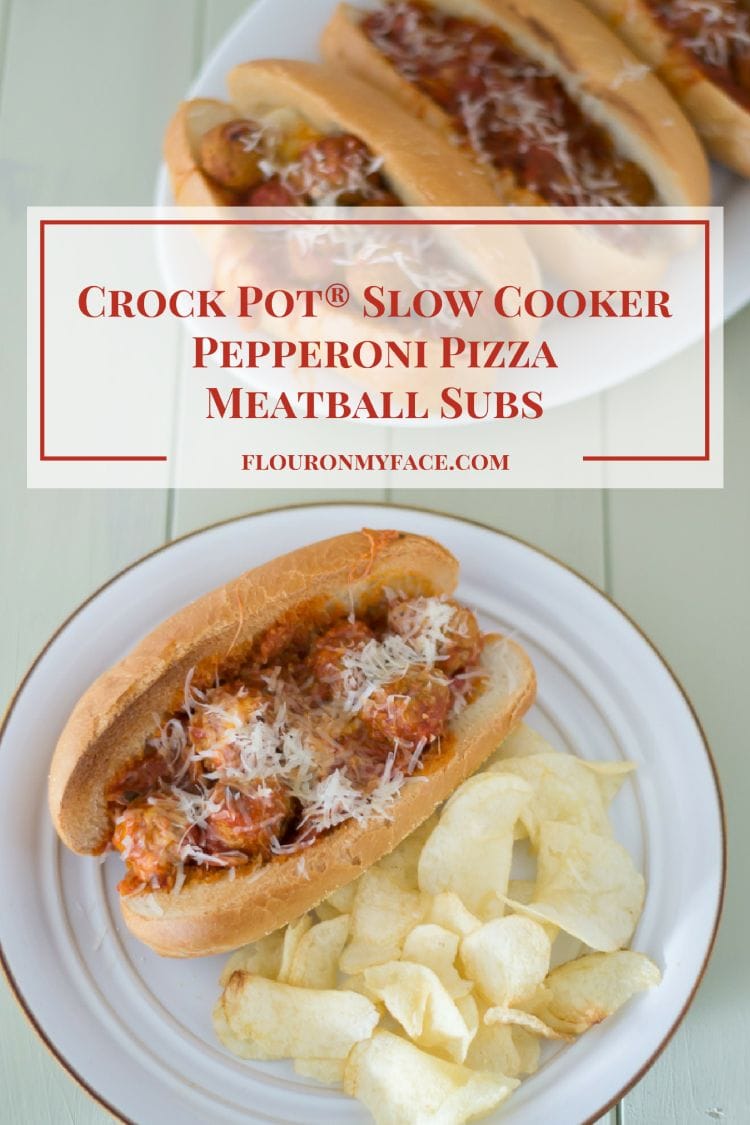 Crock Pot Slider recipes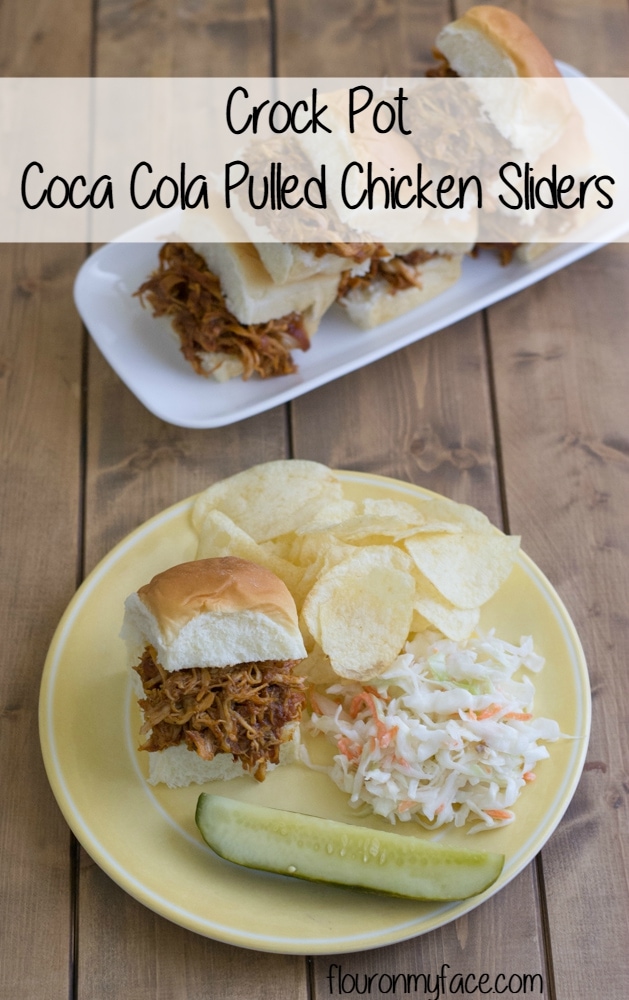 Because I know you love slow cooker recipes as much as I do head over to my main Slow Cooker Recipes page where you will find links to all my slow cooker recipes. Flour On My Face is the ultimate resource for easy crock pot recipes for busy families! Take a look around!
Want to make some delicious homemade slider or hamburger buns to serve any of these Crock Pot Hot Sandwich recipes on?
Check out my No-Knead Cheesy Slider Buns recipe. AMAZING!
If you love serving your crock pot hot sandwiches on slider buns this No-Knead Cheesy Slider Buns recipe is so easy to make and so delicious.
These slider buns are perfect for any sandwich.