My easy Homemade Fettuccini Alfredo Sauce recipe made with milk and flour is the alfredo sauce recipe that started it all.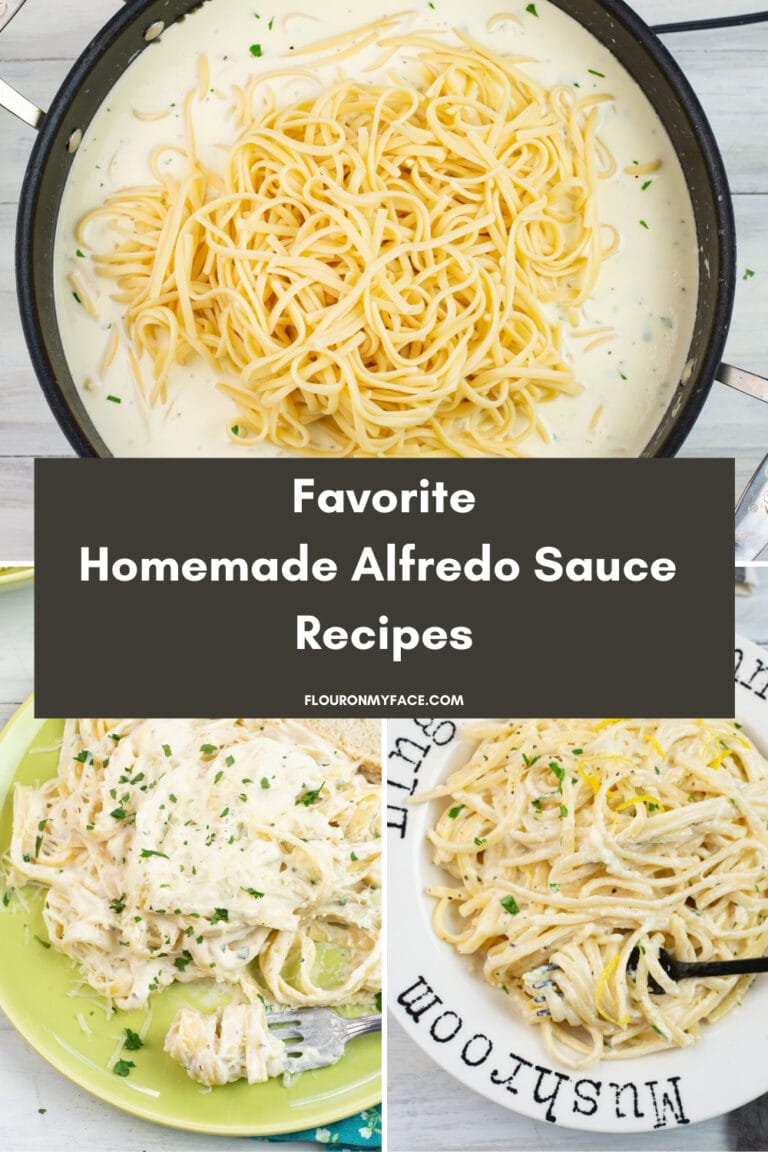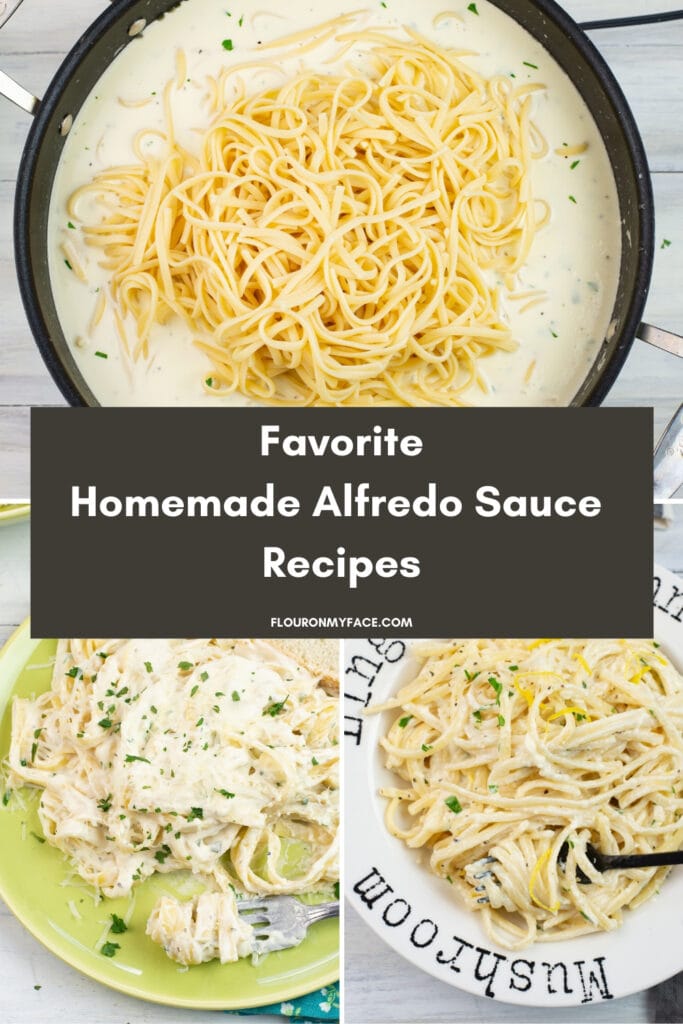 Back when I first shared my homemade alfredo sauce with milk recipe I didn't realize how much my readers would love the recipe!
This easy homemade alfredo sauce recipe came about by accident and necessity.
If you love easy & amazing recipes join the Flour On My Face Newsletter and get each of my new recipes delivered right to your inbox.
Alfredo Sauce with Milk
You can read all about the story of this delicious and easy Alfredo sauce recipe with milk over on my Easy Homemade Fettuccine Alfredo Sauce recipe post.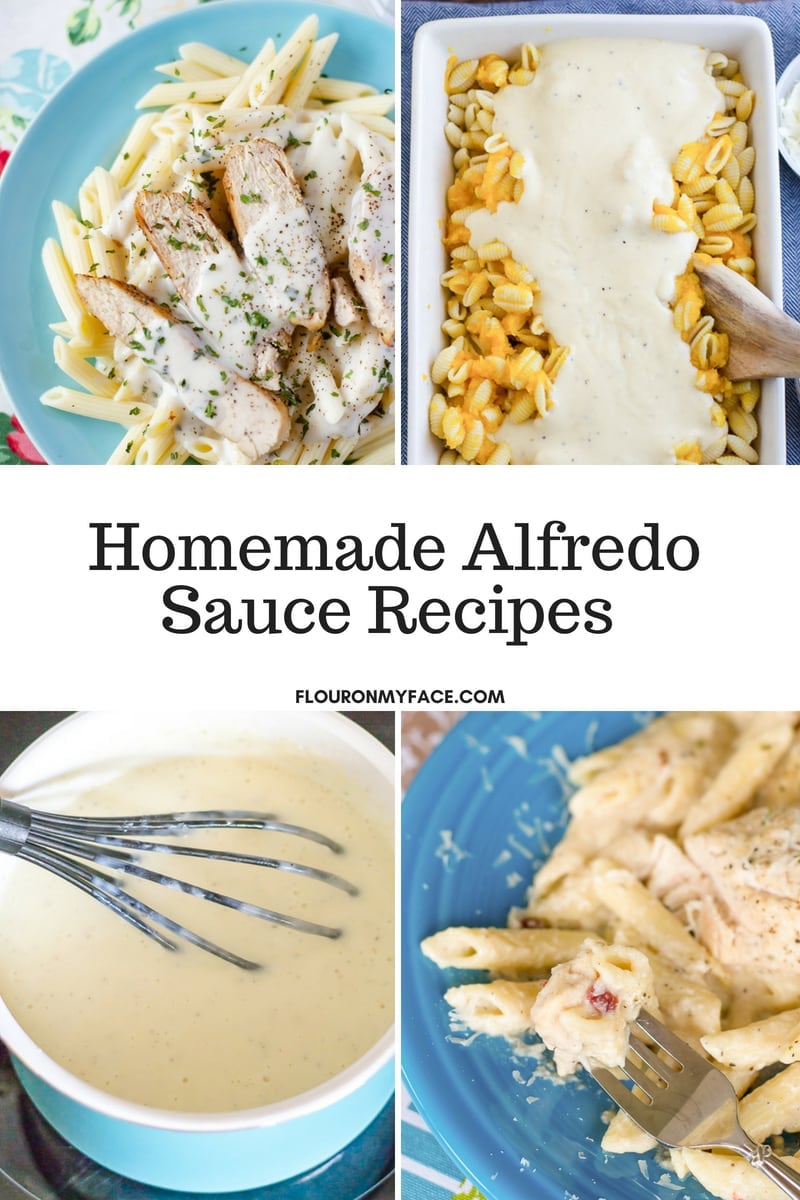 Check out all of the comments from the happy cooks who have made this easy alfredo sauce recipe!
Ashley says..

This alfredo sauce is DELICIOUS!!! No more stuff in the jar for us!
Christina says...

Thank you so much–the sauce turned out perfect! I have to admit, I thought it was harder to make than this. Your sauce is super yummy!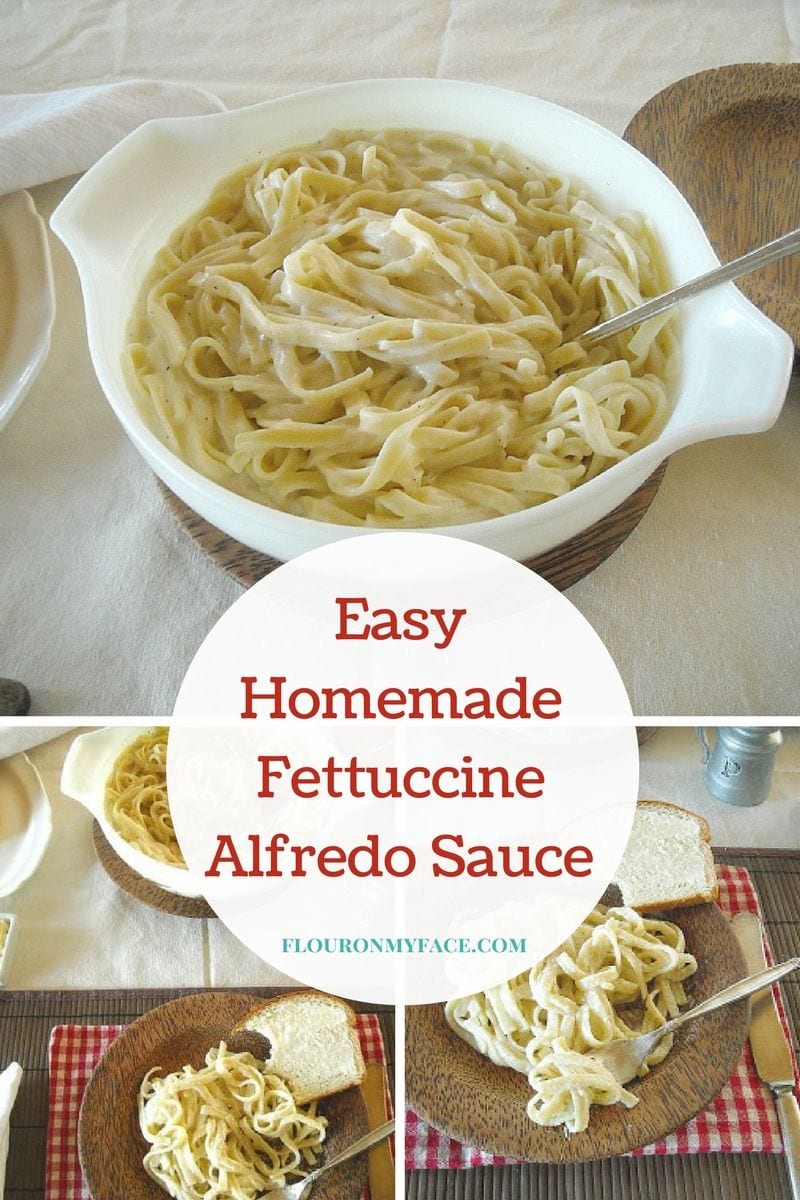 Smoked Gouda Alfredo
Smoked Gouda Alfredo Sauce is packed full of the smoky flavor of Gouda cheese and bacon.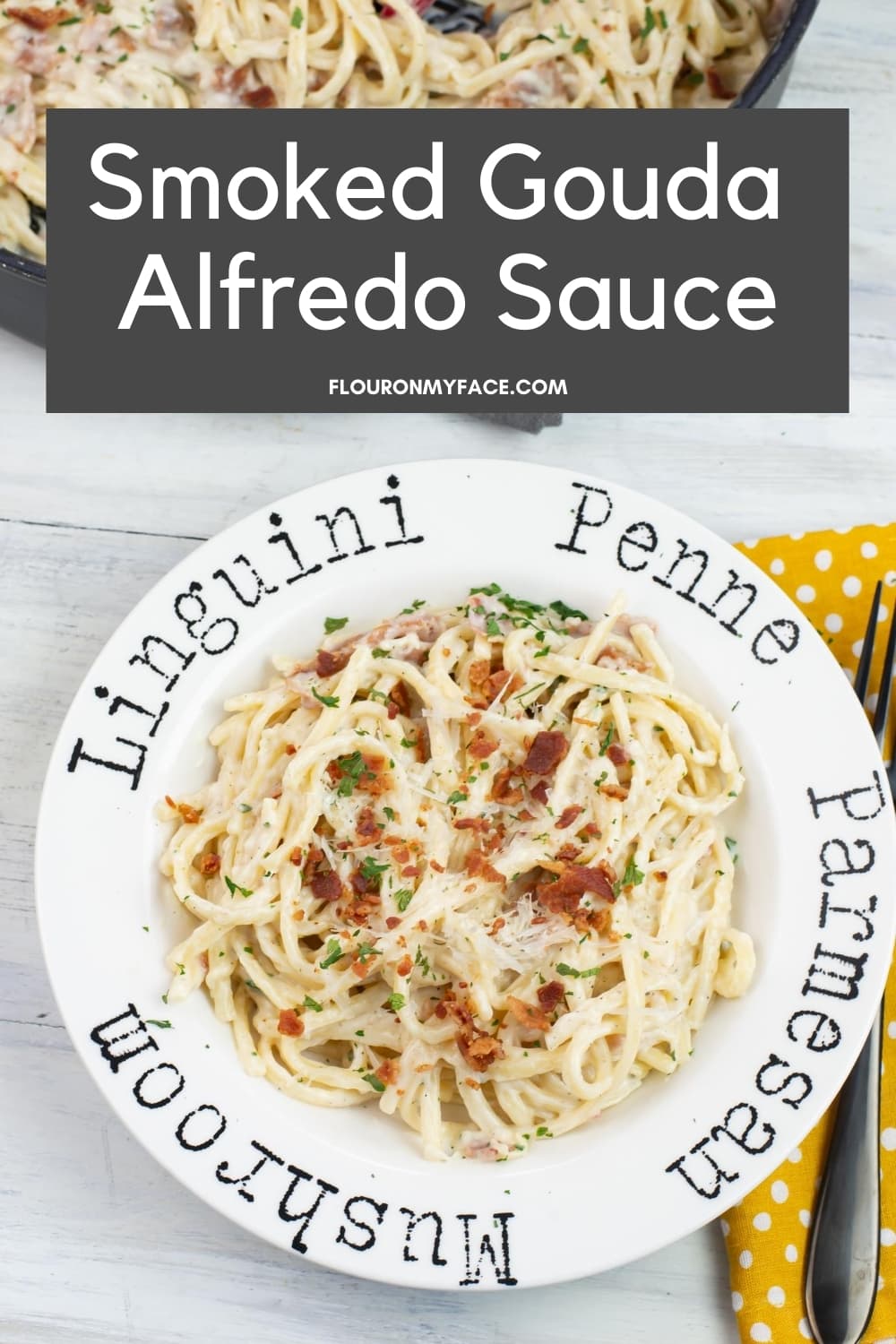 Lemon Alfredo
Lemon Alfredo Sauce is a creamy lemony homemade Alfredo sauce recipe that is so easy to make you won't believe it.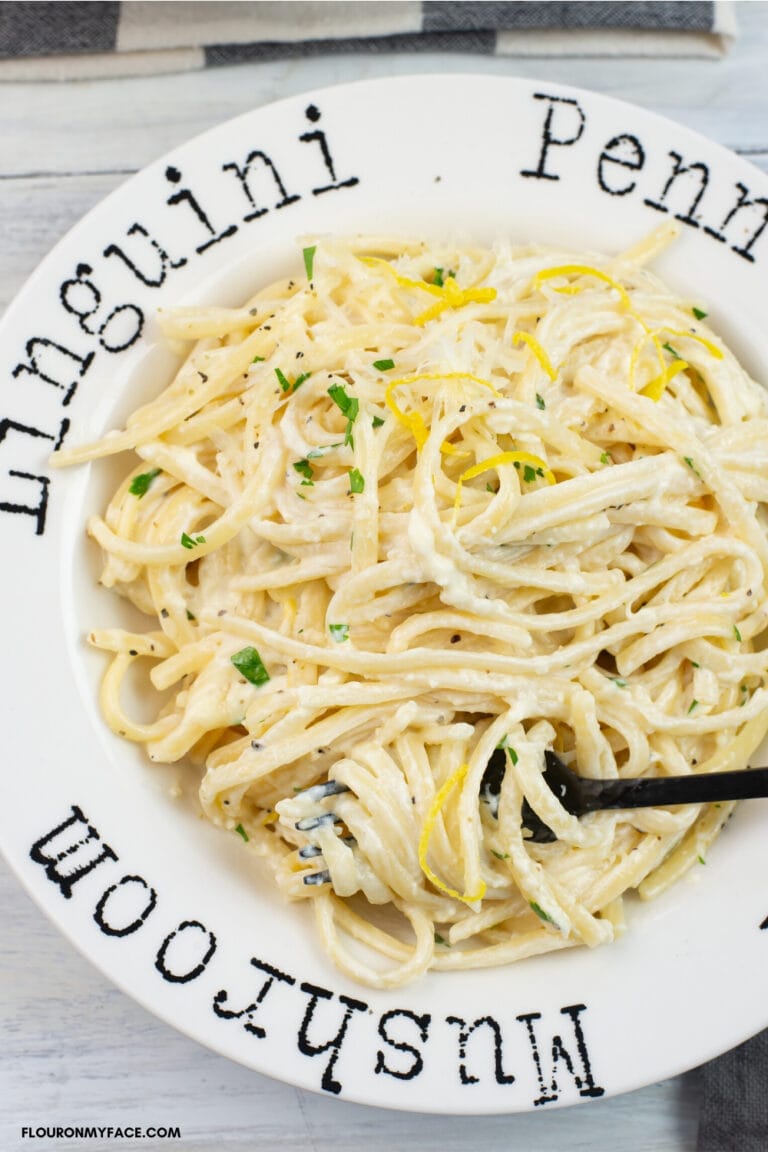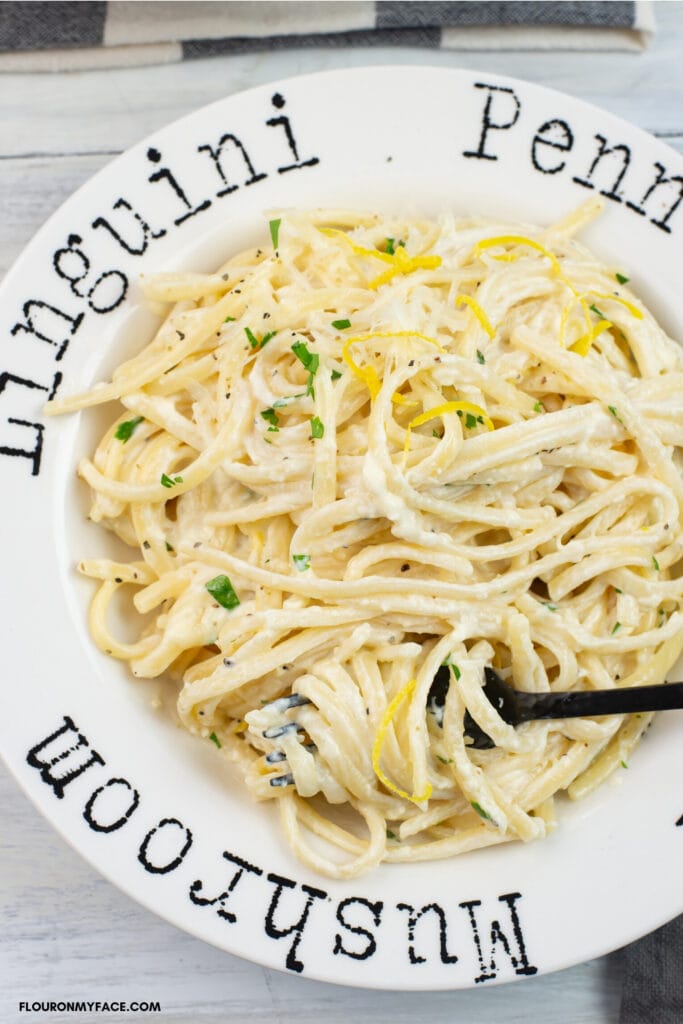 Alfredo Sauce with Half and Half
Alfredo sauce with half and half can be made if you don't have any cream on hand. It will be just as creamy and delicious as any of my other homemade alfredo sauce recipes.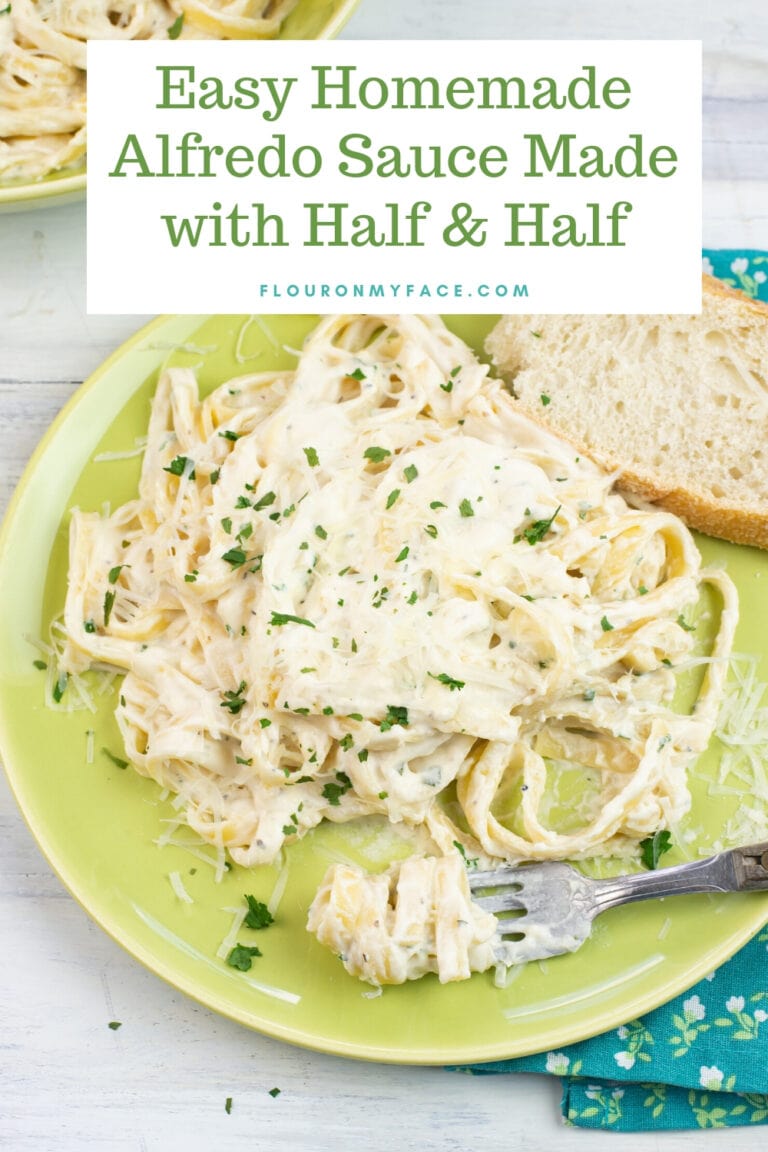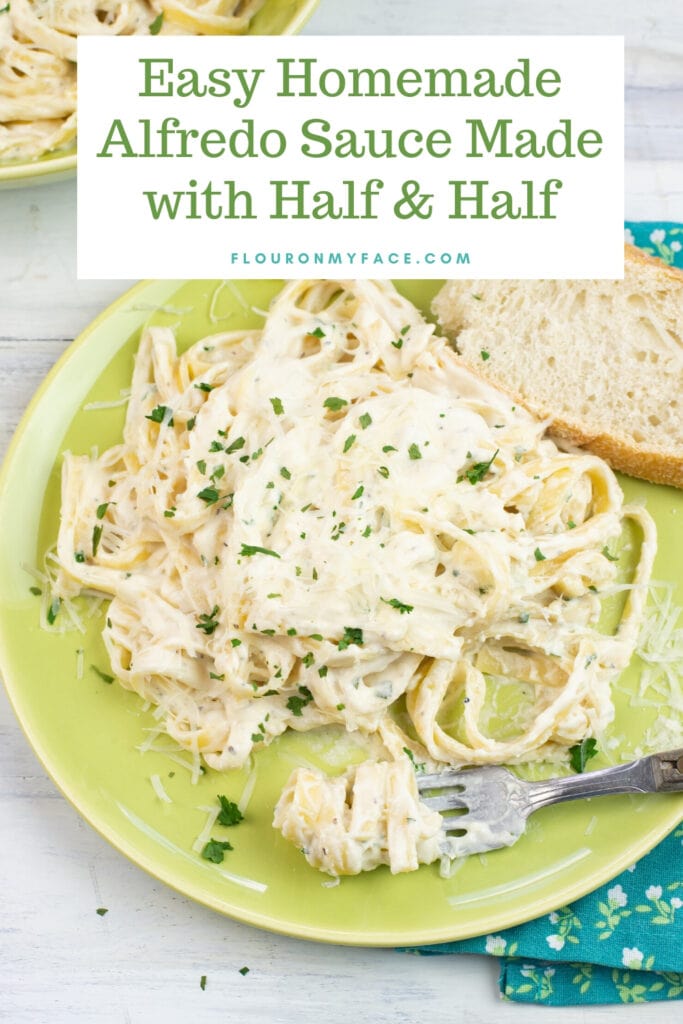 Alfredo with buttermilk
Buttermilk Alfredo Sauce recipe: coming soon
More Alfredo Sauce with milk recipes
Spinach Alfredo Sauce with milk (coming soon)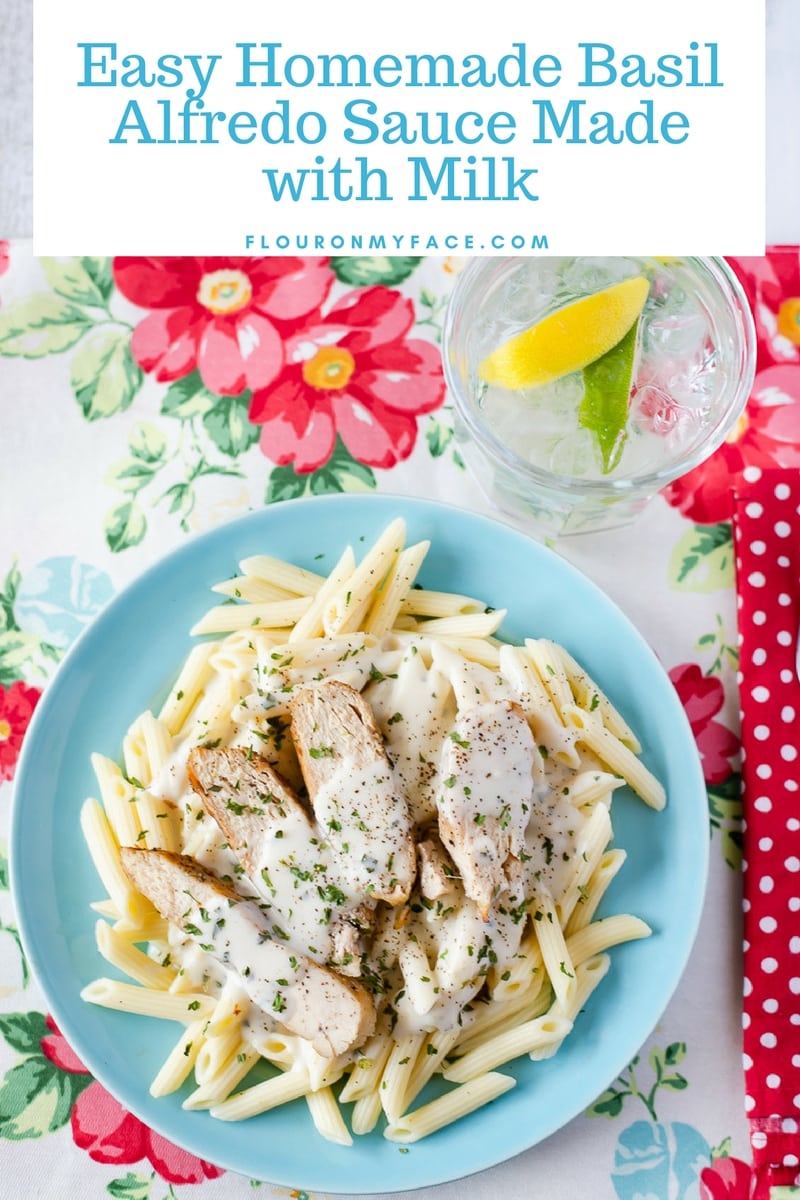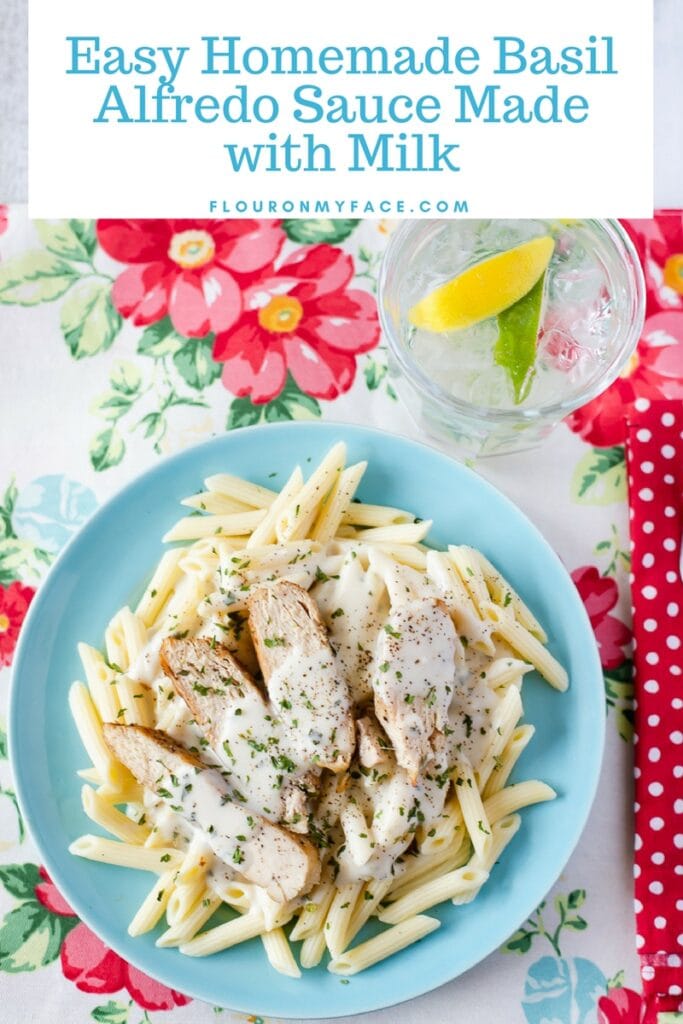 Creamy Basil Alfredo Recipe: Take advantage of your summer herb garden by using fresh basil grown in your backyard to make this delicious homemade Basil Alfredo Sauce with milk recipe.
Spicy Cajun Chicken Fettuccine Alfredo Recipe: Add a little spice to your life with this creamy Cajun Fettuccine Alfredo recipe made with milk.
Zucchini Shrimp Scampi Alfredo recipe: Need an easy low carb Alfredo recipe? You can still enjoy creamy homemade alfredo sauce made with milk on your favorite zucchini zoodle recipe.
Crock Pot Chipotle Chicken Alfredo recipe: Want to enjoy the flavors of homemade alfredo sauce in a crock pot recipe? This Crock Pot Chipotle Chicken Alfredo recipe is what you have been looking for. Creamy homemade alfredo sauce with the spicy flavor of chipotle peppers make a delicious chicken alfredo recipe.
Homemade alfredo sauce with milk and flour can be used for more than just fettuccine alfredo recipes!
Other recipes that use my easy homemade Alfredo Sauce recipes with milk
Here is a list of all of the recipes made with my alfredo sauce made with milk. Once you make my easy homemade alfredo sauce recipe with milk that is rich and creamy you will never make another alfredo sauce recipe again. And it can be used to make other creamy delicious recipes like mac and cheese.