Sweet & Creamy Crock Pot Hot Cocoa Recipe
Today is the best day for me to share this Crock Pot Hot Cocoa recipe.  Why is today the perfect day for a big mug of hot cocoa? Because….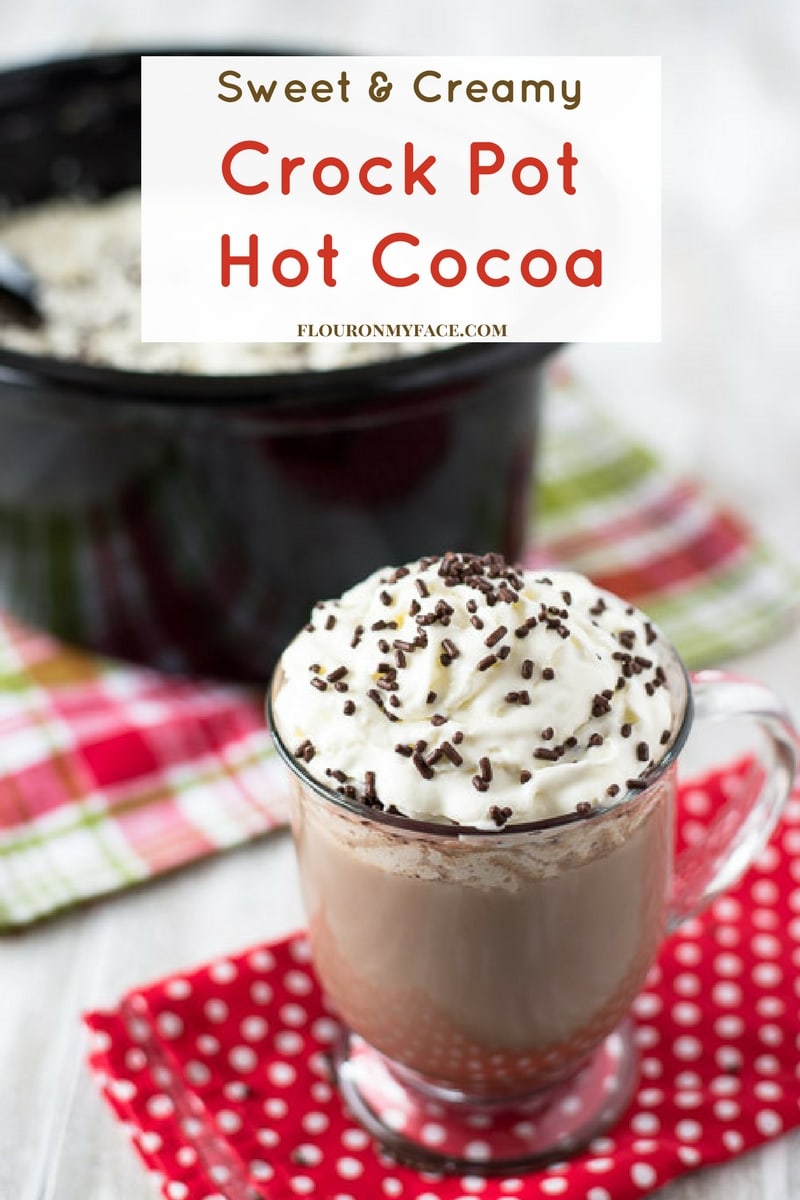 We are all doing the happy dance down here in Florida! FINALLY a cold front has blown into to town. You have no idea how crazy Floridians get when the first cold front of the year arrives.
A big mug of Crock Pot Hot Cocoa topped with whipped cream and chocolate sprinkles really makes it seem like the colder winter weather is finally on it's way. I can finally wear some of my favorite sweaters.
I have to tell you a little story. I have a very good friend who moved here last year from Michigan. She came down in December. Now if you live up north and have ever visited Florida in December you were probably walking around in a pair of shorts, a tank top and sandals.
After leaving the blizzard like weather of up north our December temps in the 50's or 60's was nothing to you.  After a day out with my friend to the S.W Florida Farmer's Markets my friend says to me. "Why are people walking around bundled up in boots and big sweaters?"
I had to laugh. I told her people down here people can't wait for 50 or 60 degree weather just so they can finally dress up in their winter wardrobes of stylish boots and sweaters.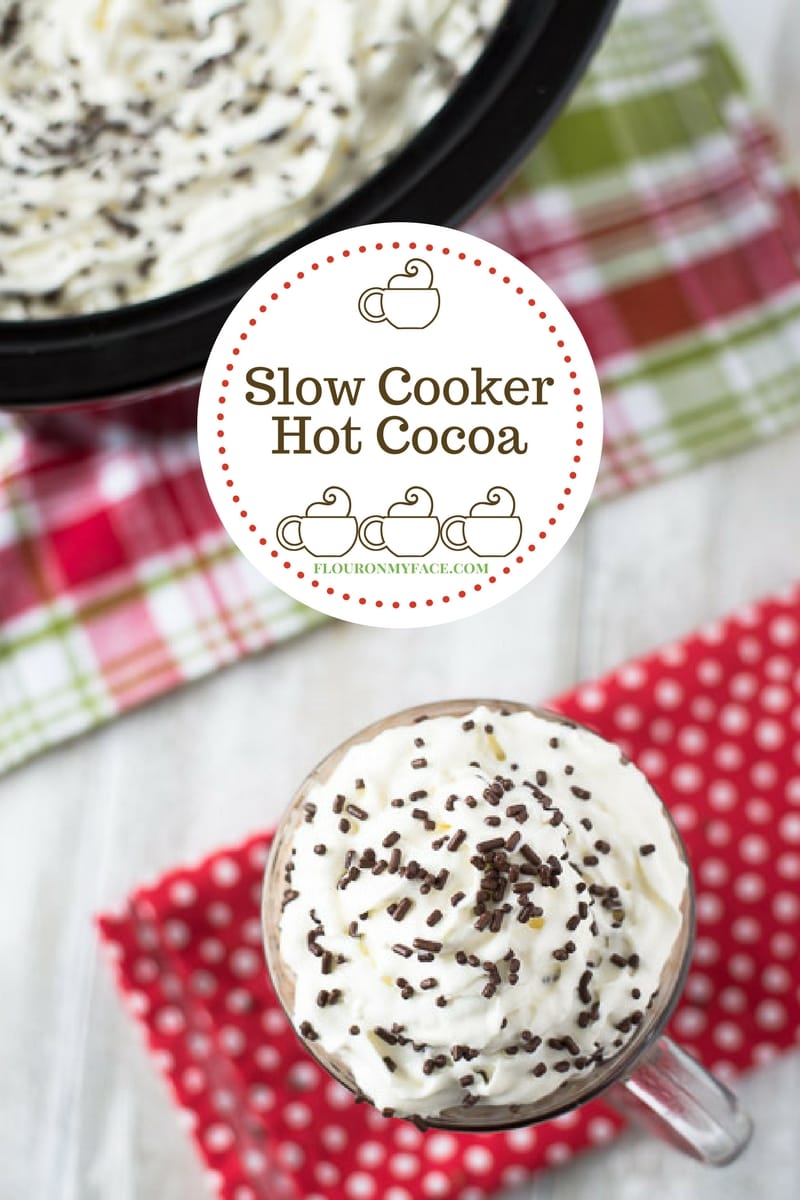 So in celebration of the first cold front of the season I am sharing this Crock Pot Hot Cocoa recipe with you.
I am going to get my warm pajamas on and enjoy a mug of this Crock Pot Slow Cooker Hot Cocoa recipe topped with whipped cream of course and curl up in front of the tv and binge watch something good on Netflix this weekend.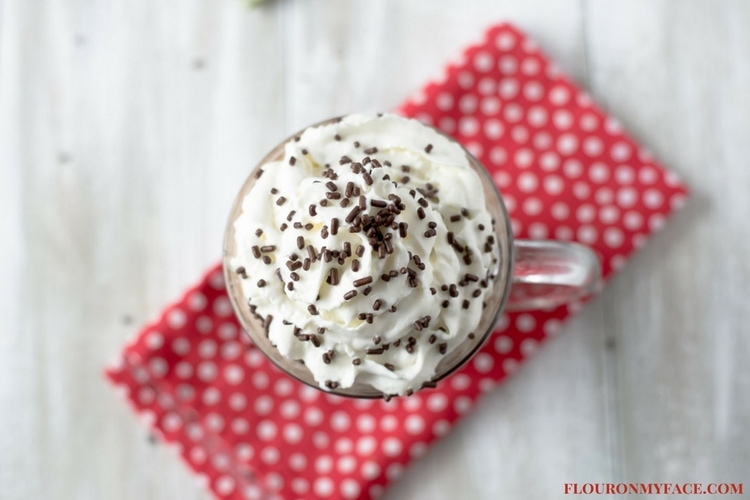 How To Make Crock Pot Hot Cocoa
Ingredients
Directions
Add the milk, whipping cream, sweetened condensed milk and vanilla extract to a 4 quart slow cooker. Whisk to combine.
Add the cocoa powder to the crock pot and using the whisk mix the dry cocoa powder into the liquids until it has dissolved.
Add the chocolate chips to the slow cooker.
Cook on low stirring occasionally to help the chocolate chips dissolve. Continue heating on low until the chocolate has melted completely, about 20 minutes.
Increase the temperature to high and continue to heat the cocoa on high until ready to serve.
Set the crock pot on warm while serving.
Makes about 6-8 servings depending on the size mug you serve the hot cocoa in.
If serving children in smaller cocoa mugs you will be able to serve more children.
Top each mug with whipped cream or marshmallows and add a candy cane to the mug for garnish.
To make Crock Pot Peppermint Hot Cocoa add 6 crushed candy canes to the crock pot when you add the chocolate chips.
Print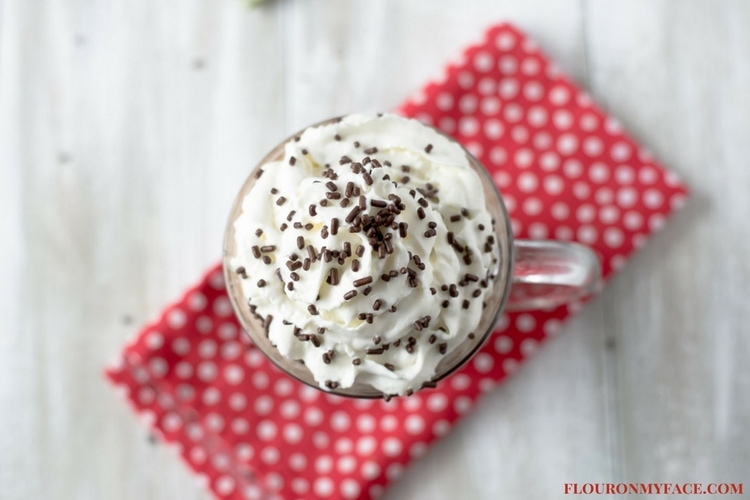 Sweet & Creamy Crock Pot Hot Cocoa
Author:

Prep Time:

8 Minutes

Cook Time:

2 Hours

Total Time:

2 hours 8 minutes

Yield:

8 Servings

Category:

Crock Pot Recipes

Method:

Slow Cooker

Cuisine:

American
---
Description
Warm up on a chilly weekend with a big mug of this Sweet & Creamy Crock Pot Hot Cocoa recipe. Snuggle up and binge watch something good on Netflix with a mug of Whipped Cream and Sprinkle topped Slow Cooker Hot Cocoa.
---
---
---
Nutrition
Serving Size:

1 Mug

Calories:

561
Recipe Card powered by
For more delicious and easy crock pot recipes check out my crock pot recipe page.