Instant Pot Recipes
Need to get dinner on the table in a hurry? Here is a list of all the Instant Pot Recipes I have shared. Instant Pot electric pressure cooker recipes can be made in a fraction of the time it takes to make them traditionally.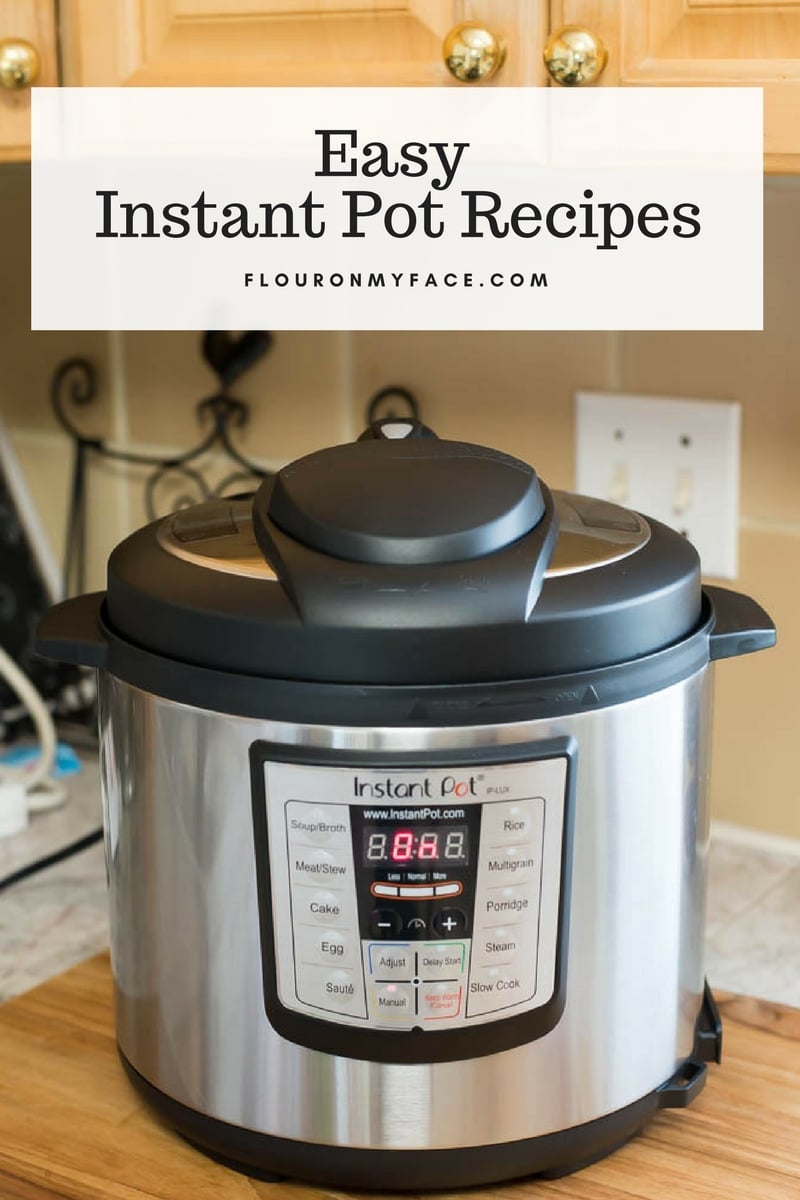 Some of my favorite Instant Pot recipes are my Instant Pot side dish recipes.
Easy Instant Pot Recipes
Check back often as I update the Instant Pot recipe page as I share new Instant Pot recipes. Or sign up for the Flour On My Face VIP newsletter and get notified as soon as I share a new recipe!
Instant Pot Chicken Recipes
Instant Pot Creamy Broccoli Cauliflower Chicken Soup: OMG this is the best pressure cooker creamy chicken soup you will ever taste.
Instant Pot Chicken Tacos: Easy 3 ingredient pressure cooker chicken taco meat is easy to make and delicious served on a warm tortilla.
Instant Pot Chicken Salsa recipe: Chicken Salsa has never been easier or faster to make!
Instant Pot Pork Recipes
Instant Pot Pulled Pork recipe: Make your favorite pulled pork sandwich in minutes with this easy pressure cooker pulled pork recipe.
Instant Pot Ground Beef Recipes
Instant Pot Meatballs: Serve these easy to make pressure cooker meatballs with sauce and your favorite pasta. Or make meatball subs or meatball sliders.
Instant Pot Vegetable Recipes
Instant Pot Butternut Squash: Forget about struggling to cut through the thick skin of a butternut squash before cooking it. Make Instant Pot Butternut Squash and your knife will glide through it like it is cutting butter.
Instant Pot Red Potatoes: Make your favorite potato salad recipe in a few short minutes. No more standing over a hot stove waiting for the potatoes to boil.
Instant Pot Spaghetti Squash: Cook Instant Pot Spaghetti Squash whole without cutting it first!
Instant Pot Steamed Cauliflower: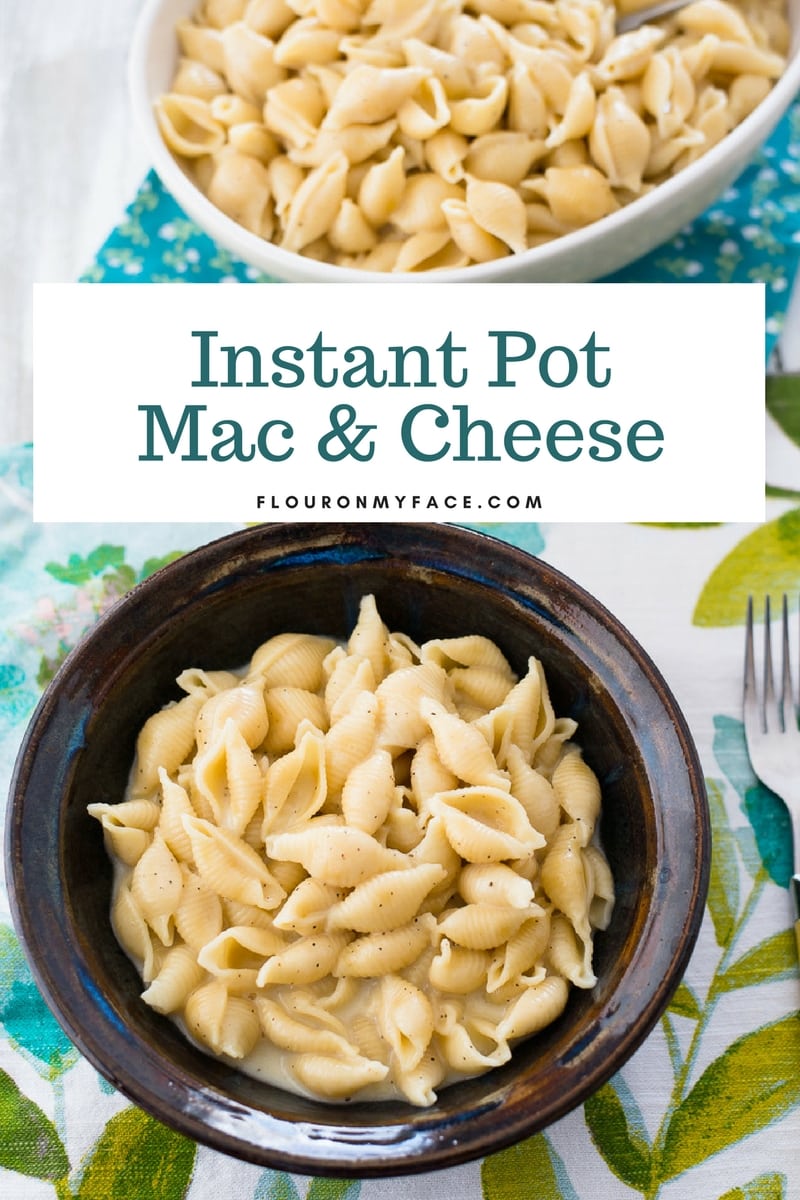 Instant Pot Side Dish recipes
Easy Instant Pot Corn On The Cob: Forget about boring boiled corn on the cob. Once you try my easy seasoned Instant Pot Corn On The Cob recipe you'll never cook corn on the cob on the stove again.
Creamy Instant Pot Mac and Cheese: Love homemade mac and cheese? Make it in the Instant Pot in less than 15 minutes. I made Instant Pot Gouda Mac and Cheese and it is perfect.
Instant Pot Green Beans: Love the flavor of southern style green beans cooked with bacon. This is the fresh green bean recipe for you@
Instant Pot Candied Sweet Potatoes:
Instant Pot Baked Beans:
Instant Pot Hard Boiled Eggs: The internet is going crazy over easy to peel Instant Pot hard boiled eggs.
I love sharing recipes that help busy Mom's get dinner on the table. Check out my other recipe pages that will help you take the stress out of dinner time.
Check out my growing list of easy crock pot recipes. There are over 200 easy crock pot recipe for you to pick from.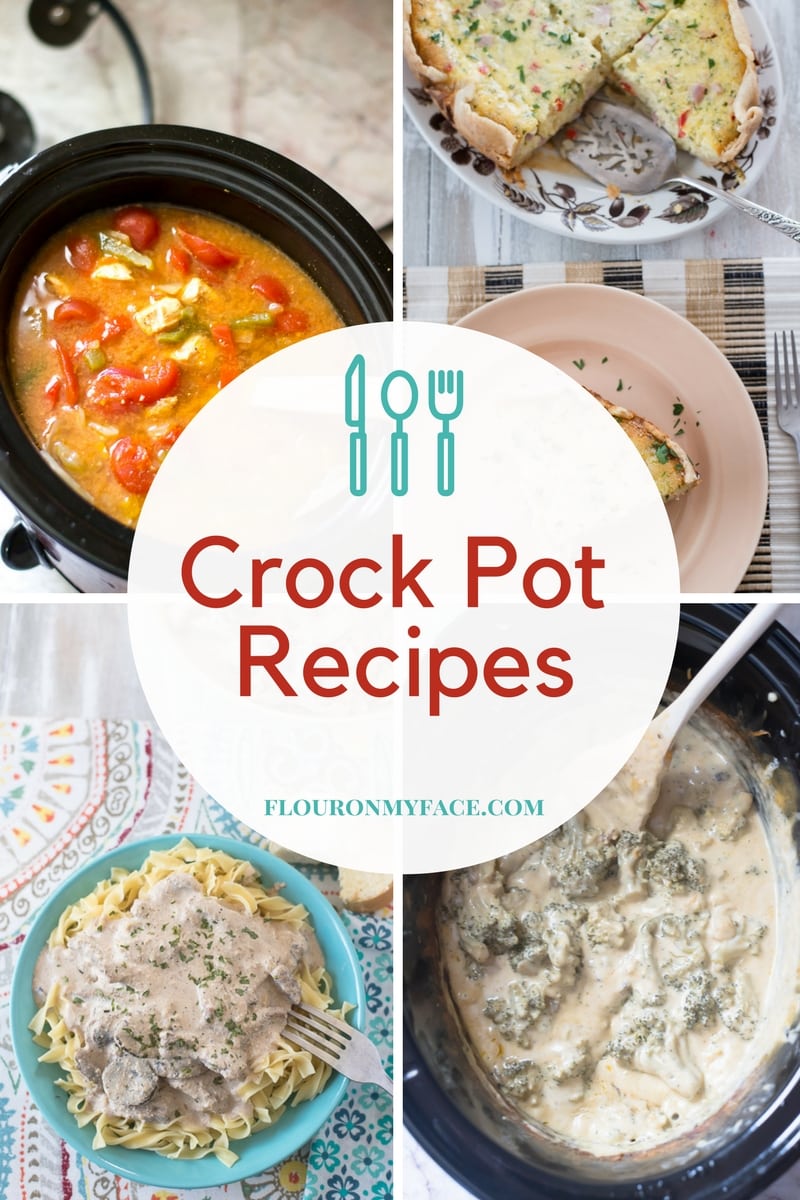 Get a handle on dinner time and stock the freezer full of easy freezer meal recipes.