Crock Pot recipes are very popular these days.
Why shouldn't they be? Crock Pot recipes make our hectic lives so much easier. Crock Pot recipes are a busy moms best friend!
For years, I've owned a crock pot but never used it much.
Now that so much is going on with the family I look forward to cooking in my slow cooker.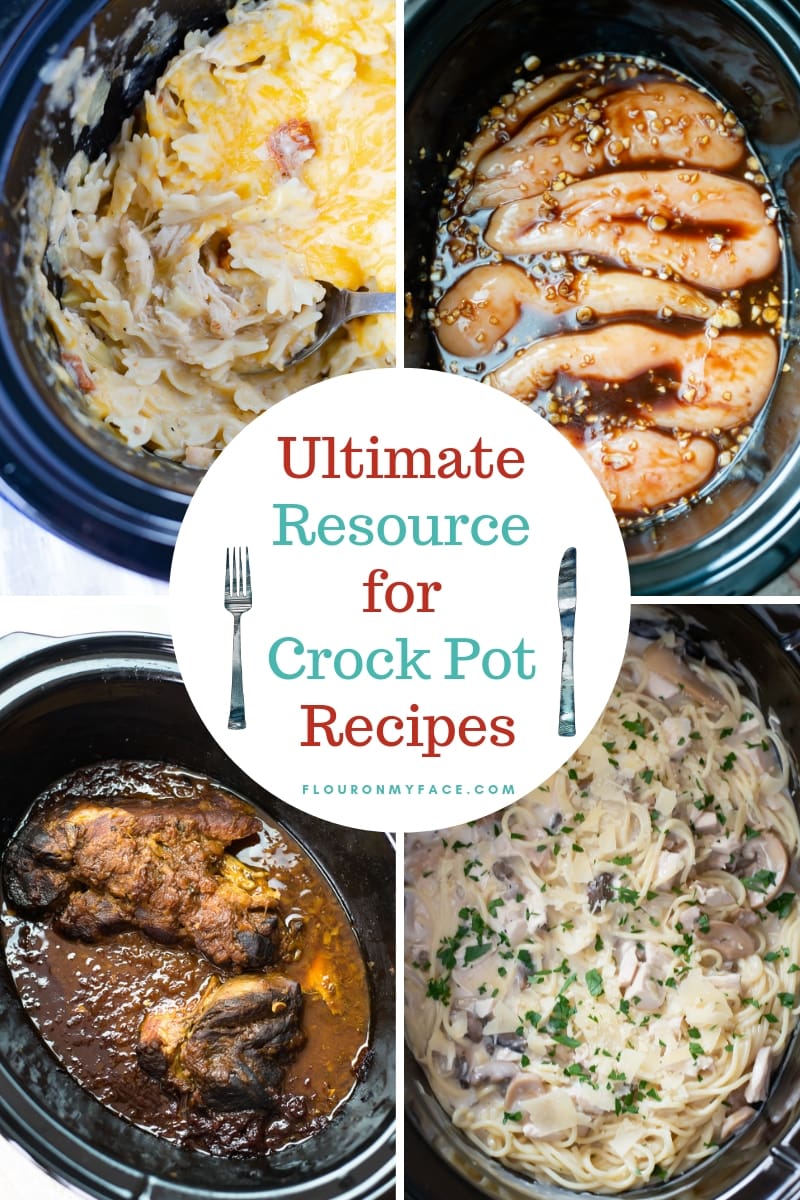 Crock Pot Recipes on Pinterest
Are you following the Flour On My Face Crock Pot recipes board on Pinterest?
I'm pinning some of the best crock of recipes on the internet on my Crock Pot recipes Pinterest board.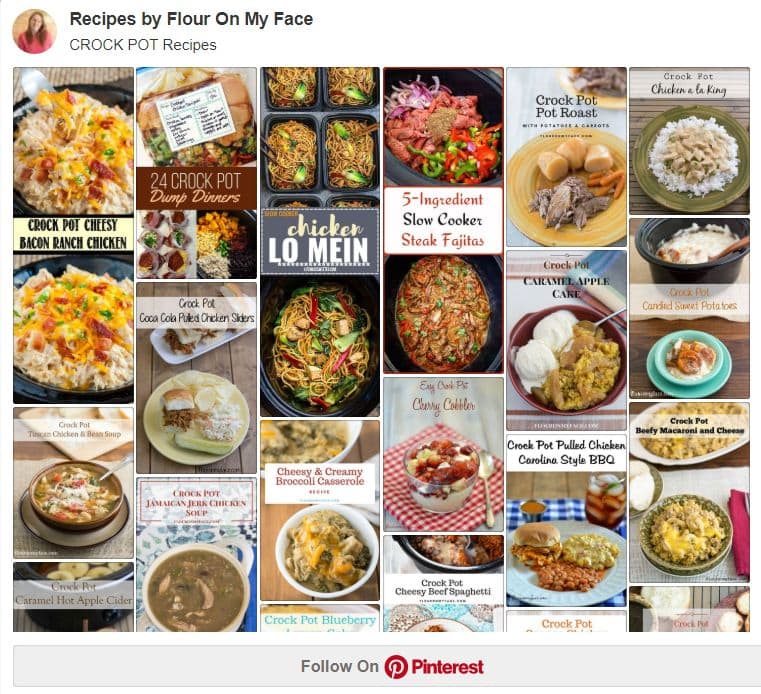 (affiliate link) Crock-Pot slow cookers are the only slow cooker brand Flour On My Face uses. It is my preferred brand of slow cooker.
Every week on Friday I will be sharing a new crock pot recipe.
Sign up for the Flour On My Face newsletter so you can get the newest crock pot recipe delivered right to your inbox.
Just want to get my crock pot recipes delivered to your inbox? Choose the crock pot newsletter option.
I've gathered all the links for all of my crock pot recipes right here on one page for you. Here you will find 200+ crock pot recipes that I have shared over the years.
Bookmark this page or pin it to Pinterest. I'll be updating it each week with a new crock pot recipe as I post them.
Are you following Flour On My Face on Pinterest? I also pin great crock pot recipes I find from my favorite food bloggers.
Crock Pot Recipes from Flour On My Face
Crock Pot Appetizer Recipes
Dump and go appetizers let you mingle with your guests instead of spending time in the kitchen.
Crock Pot Cherry Jalapeno Meatballs appetizer
Crock Pot Beef Recipes
These slow-cooker recipes all feature beef as the main ingredient. Turn a tough cut of beef into melt in your mouth. Head over to the new Crock Pot Beef recipes page to find all my crock pot beef recipes.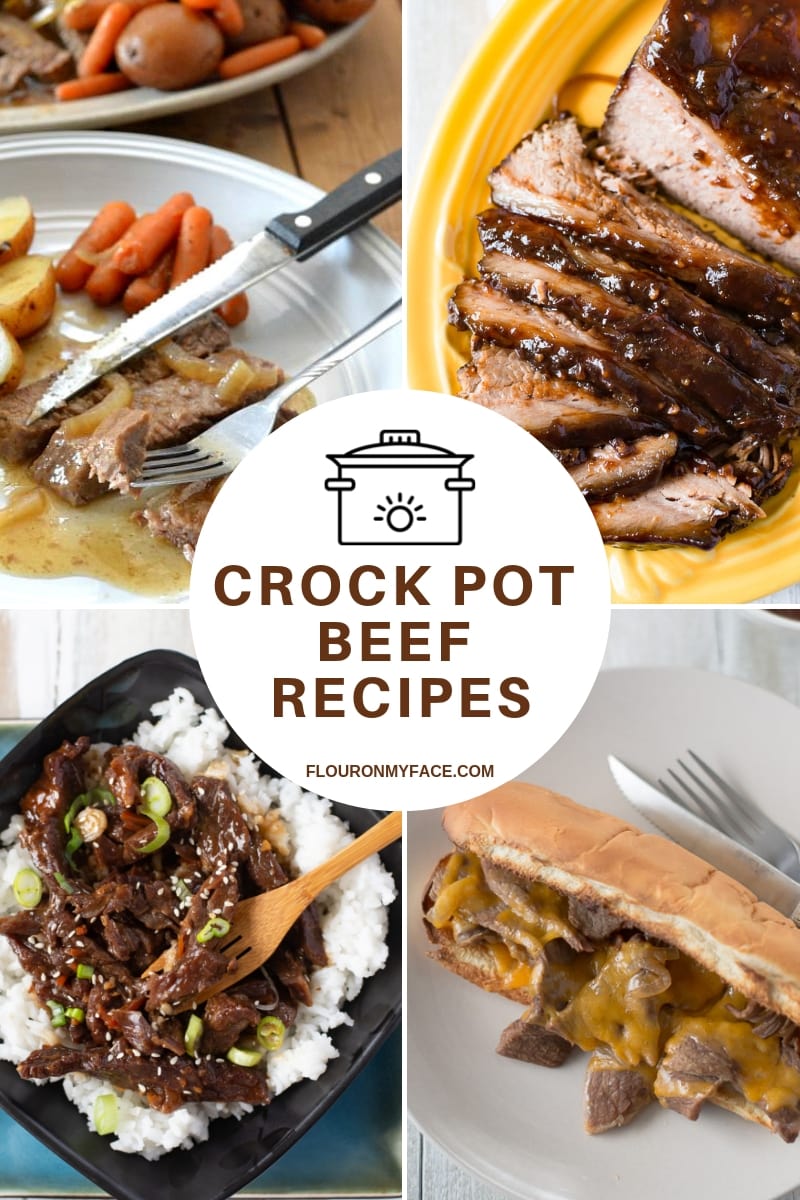 Crock Pot Breakfast Recipes
Breakfast recipes are perfect for those lazy Sunday morning family breakfasts.
Crock Pot Casseroles
Casseroles are easy to make in the slow cooker. These crock pot meal comfort foods will have your family begging for seconds.
Crock Pot Hot Sandwiches for game day
Are you ready for some football? Make a few of these hot sandwiches for your game day guests.
They will love you for it and you will love how easy it is to make and clean up after these Crock Pot Hot Sandwich Recipes.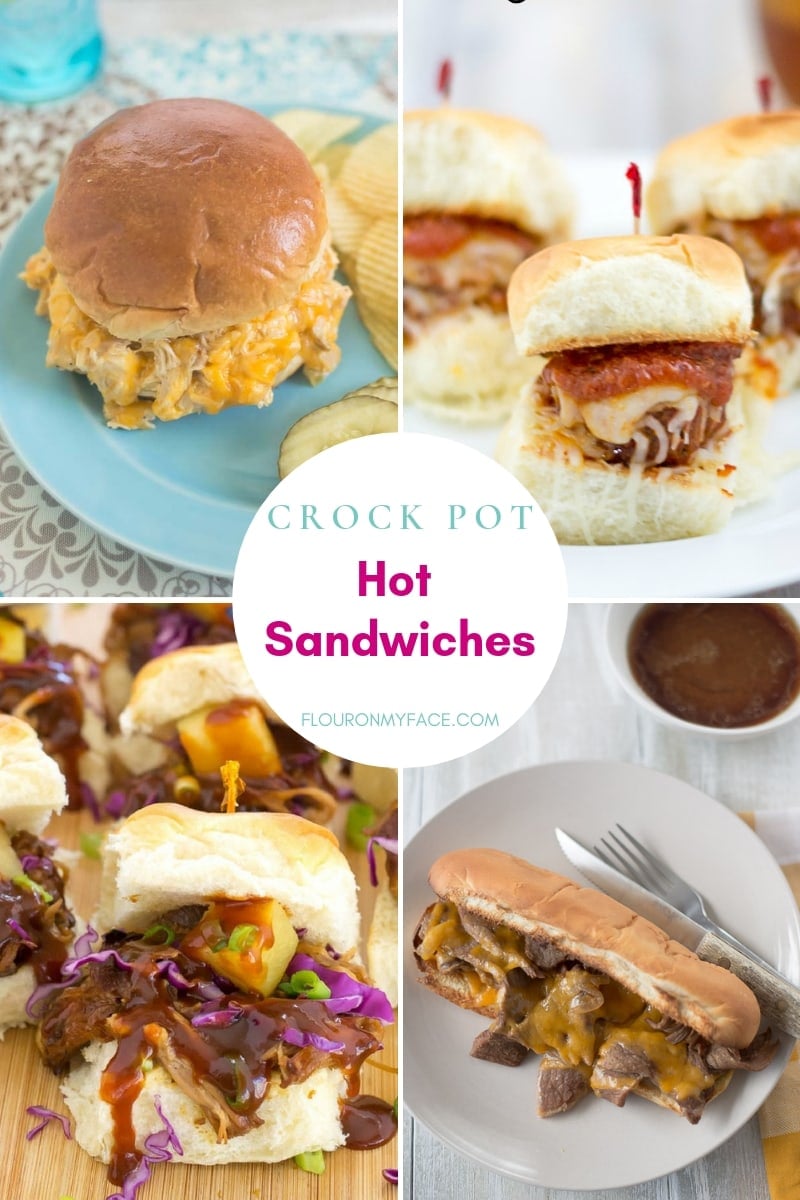 Crock Pot Ground Beef Recipes
Ground beef recipes are perfect for the slow cooker. These dump and go crock pot meals are a lifesaver for busy days when you don't have much time in the kitchen.
Crock Pot Chicken Recipes
All my crock pot chicken recipes can be found on my Crock Pot Chicken Recipes page. I love crock pot chicken recipes. They are my favorite crock pot recipe.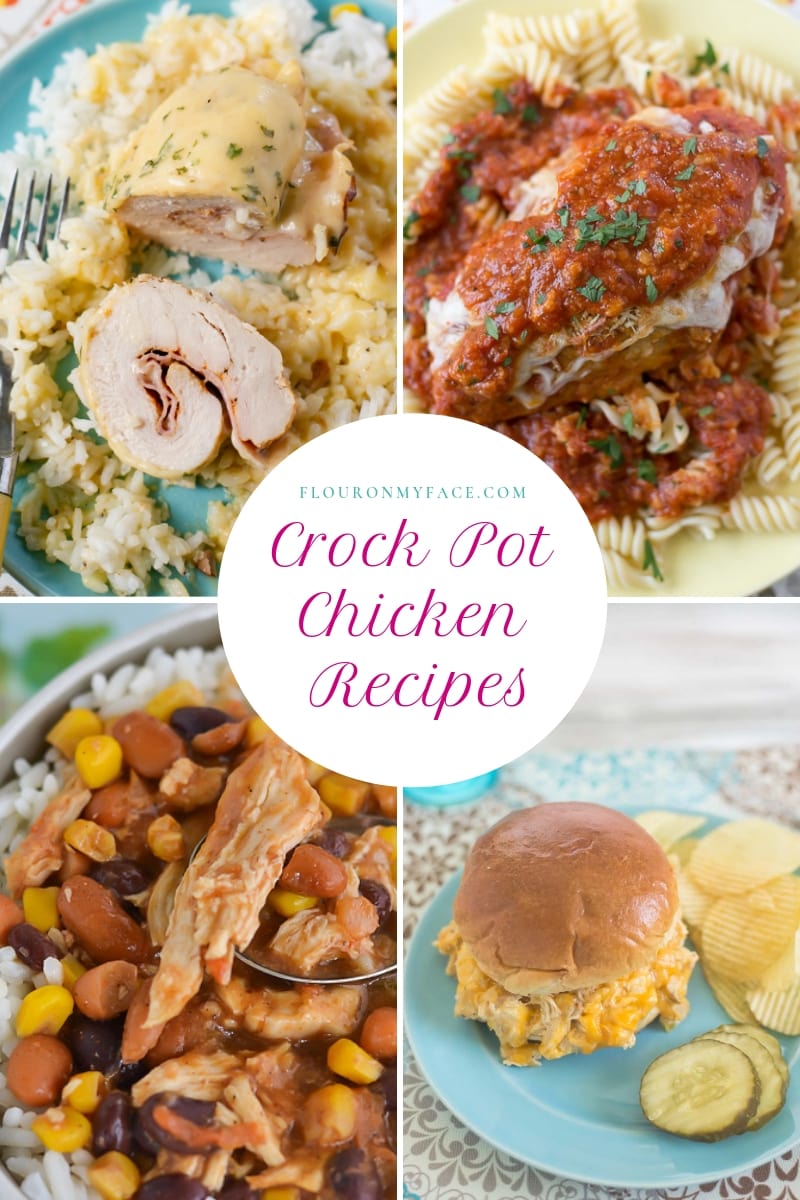 Crock Pot Chili Recipes
Crock Pot Dessert Recipes
Some of my favorite dessert recipes are crock pot dump recipes.
Crock Pot Dip Recipes
The crock pot little dipper is perfect when you want to serve a hot dip at a party.
Crock Pot Pasta Recipes
Yes, you can cook pasta recipes in the crock pot.
Crock Pot Pork Recipes
All the crock pot pork recipes are now located on the Crock Pot Pork Recipes page.
Crock Pot Side Dish recipes
Crock Pot Side dish recipes free up oven space and help keep the house cool in the hot summer months.
Crock Pot Soup Recipes
With the cold weather moving in crock pot soup recipes are the perfect way to serve a hearty lunch or dinner that will warm you up and fill your belly.
Or enjoy crock pot soup recipes all year long as I do.
I love a hearty crock pot soup recipe and use them in my meal planning.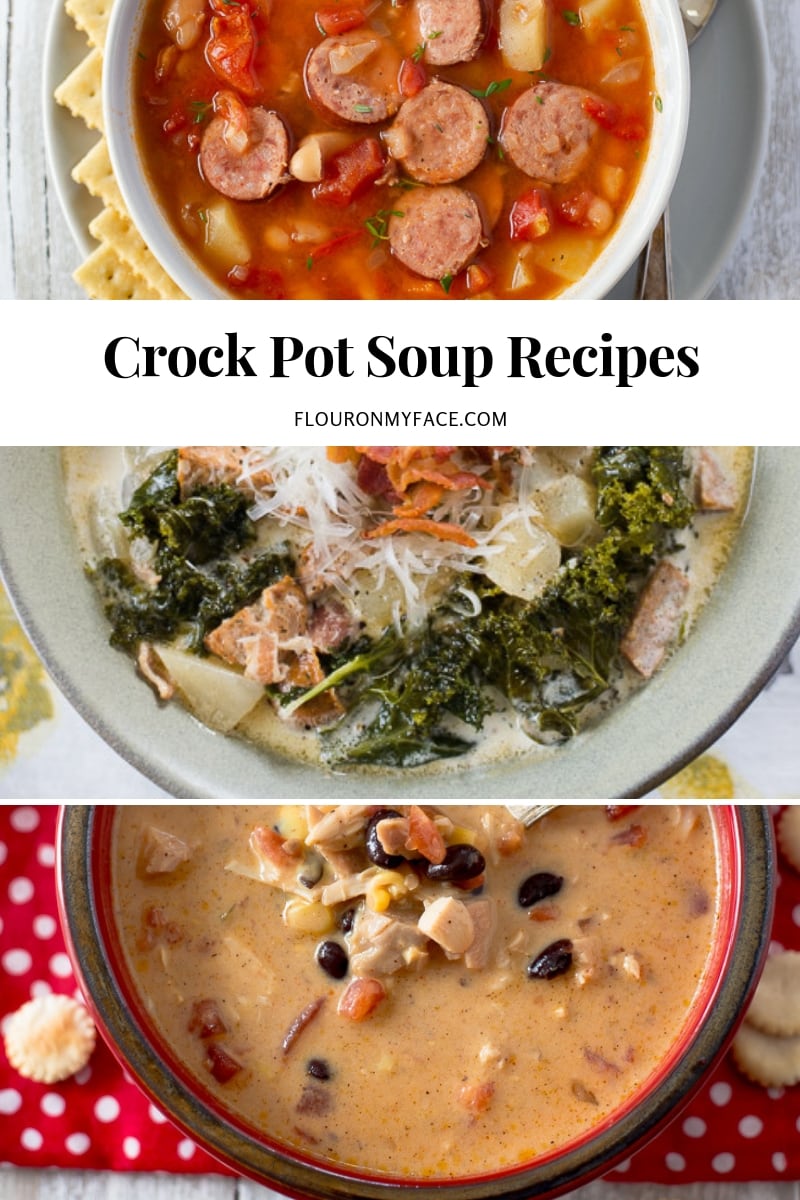 You can now find all the Flour On My Face Crock Pot Soup recipes on their own page.
I'll be updating it with each new crock pot soup recipe I share so you can easily find all my easy crock pot soup recipes.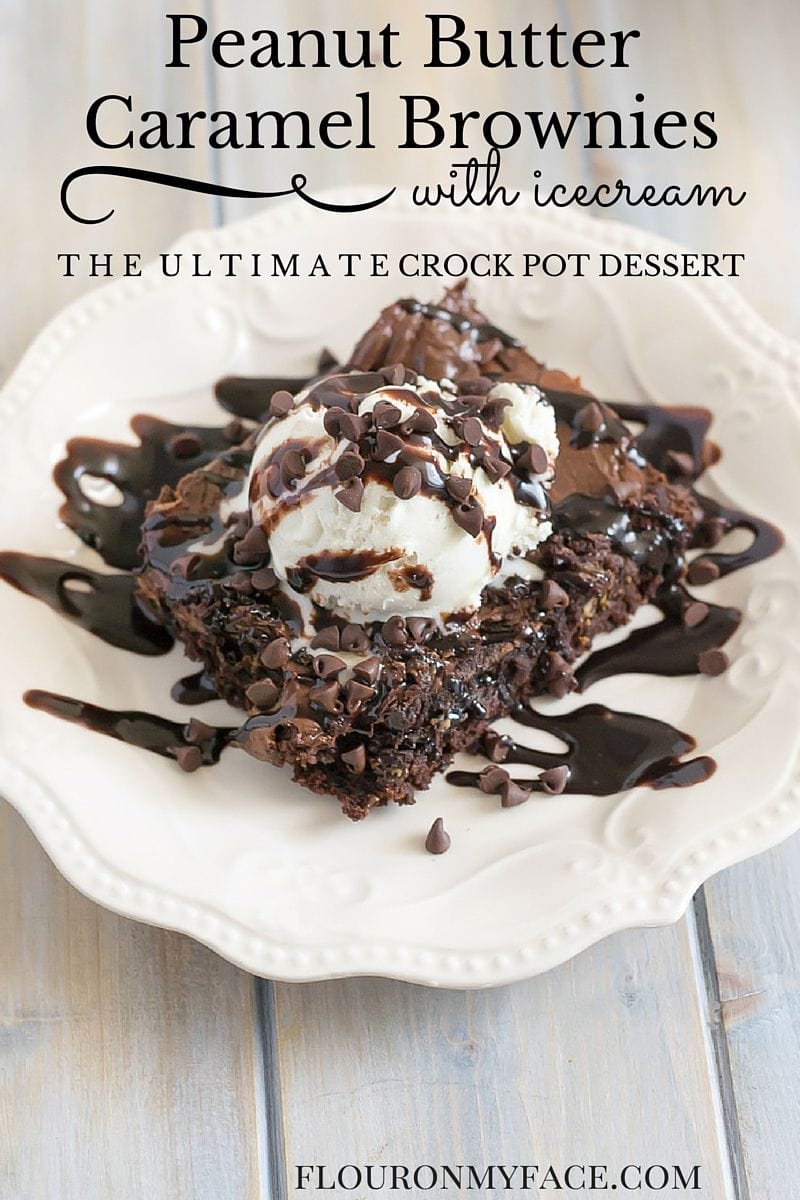 Crock Pot Vegetable Recipes
Crock Pot side dish recipes made with vegetables are a time saver when you need to start cooking but have somewhere to be.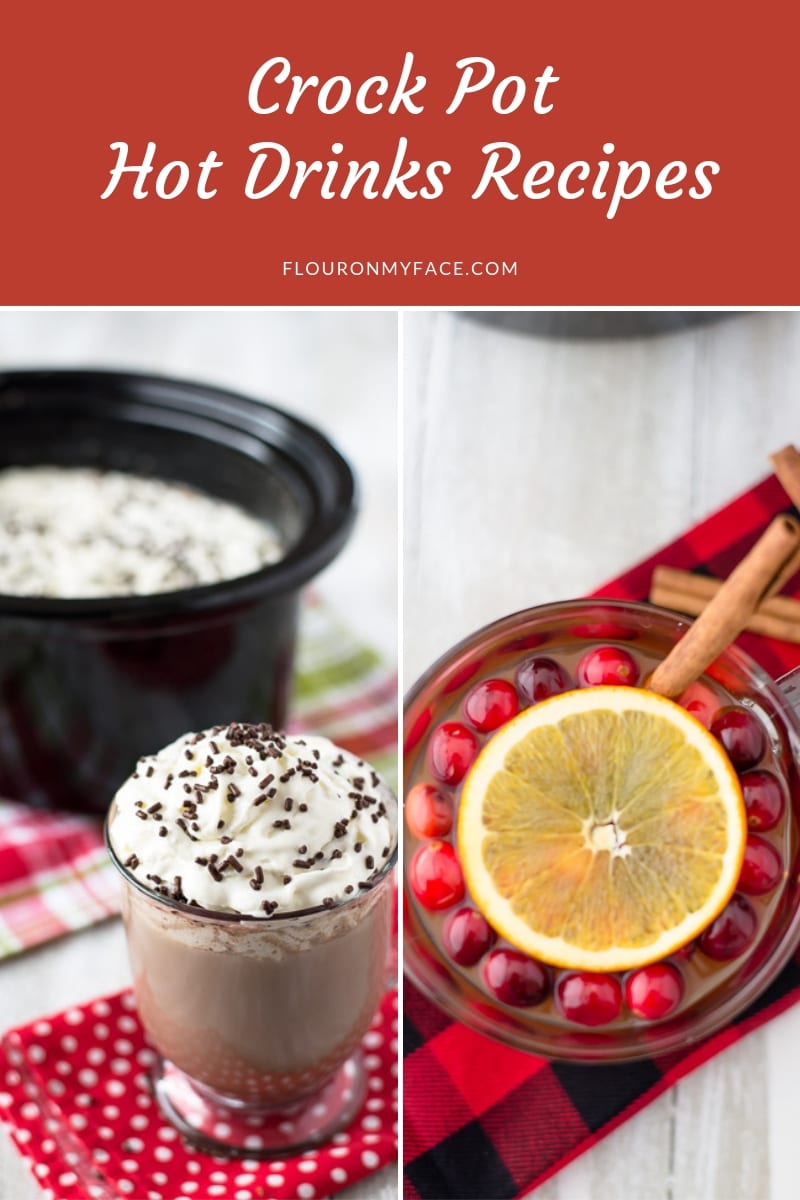 Crock Pot Hot Drinks Recipes
The long cold winter might find you longing for a hot drink to knock off the chill. Crock Pot beverage recipes will be warm and ready when you come in from the cold.
Crock Pot Holiday Candy
Holiday candy can be made in bulk when you make these crock pot candy recipes. They make great homemade Christmas gifts also.
Make the week even easier by using my Free Weekly Menu Planning Printable to plan a week worth of meals. Simply fill in the weekly menus then plan out your shopping list in the area next to each day.
Need a few Instant Pot recipes for your meal planning? Check out the Flour On My Face Instant Pot recipes page.