If you love fresh seasonal fruits and vegetables and the recipes to cook them with you'll want to check out this post.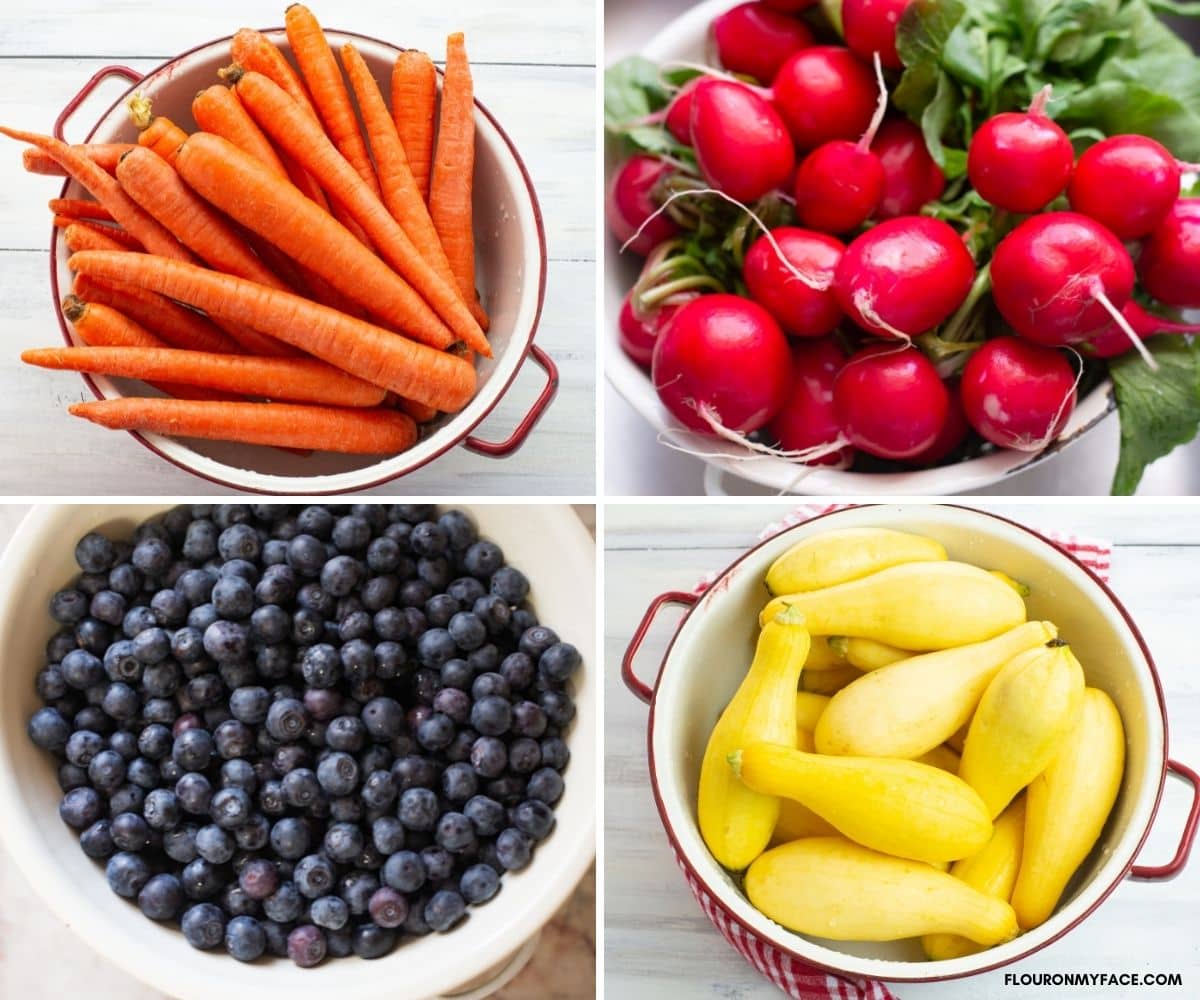 With the weather really starting to heat up in the month of May we are starting to see some of our favorite spring and summer seasonal produce coming into season.
Fresh fruit and vegetables are my favorite part of any meal.
If you are following a low carb, vegetarian, plant based or flexitarian life style then you are probably extra excited about this months seasonal produce.
Jump to:
I can't believe here it is the beginning of May.
Seems like we were freezing our booties off just a week or so ago.
Now that the weather is starting to improve and it's time to start enjoying some of the seasonal produce that is available in the shops or growing in your back yard at this time of the year.
Watermelon is one of the most longed for seasonal produce this time of the year. Watermelon season starts in April and ends in July.
You'll start to find the sweetest fresh watermelon in June at the height of the watermelon season.
Seasonal Produce in May
Below you will find a list of fresh fruits and vegetables along with easy recipes that use each of the fruit and vegetables that are available during the month of May.
I have also included some of the ways I like to extend the season by preserving produce by freezing, drying, canning or pickling.
Bell Peppers
Bell Pepper are usually available all year long. But they have a "season" too.
During the spring and summer months I love to slice or dice them up and freeze them.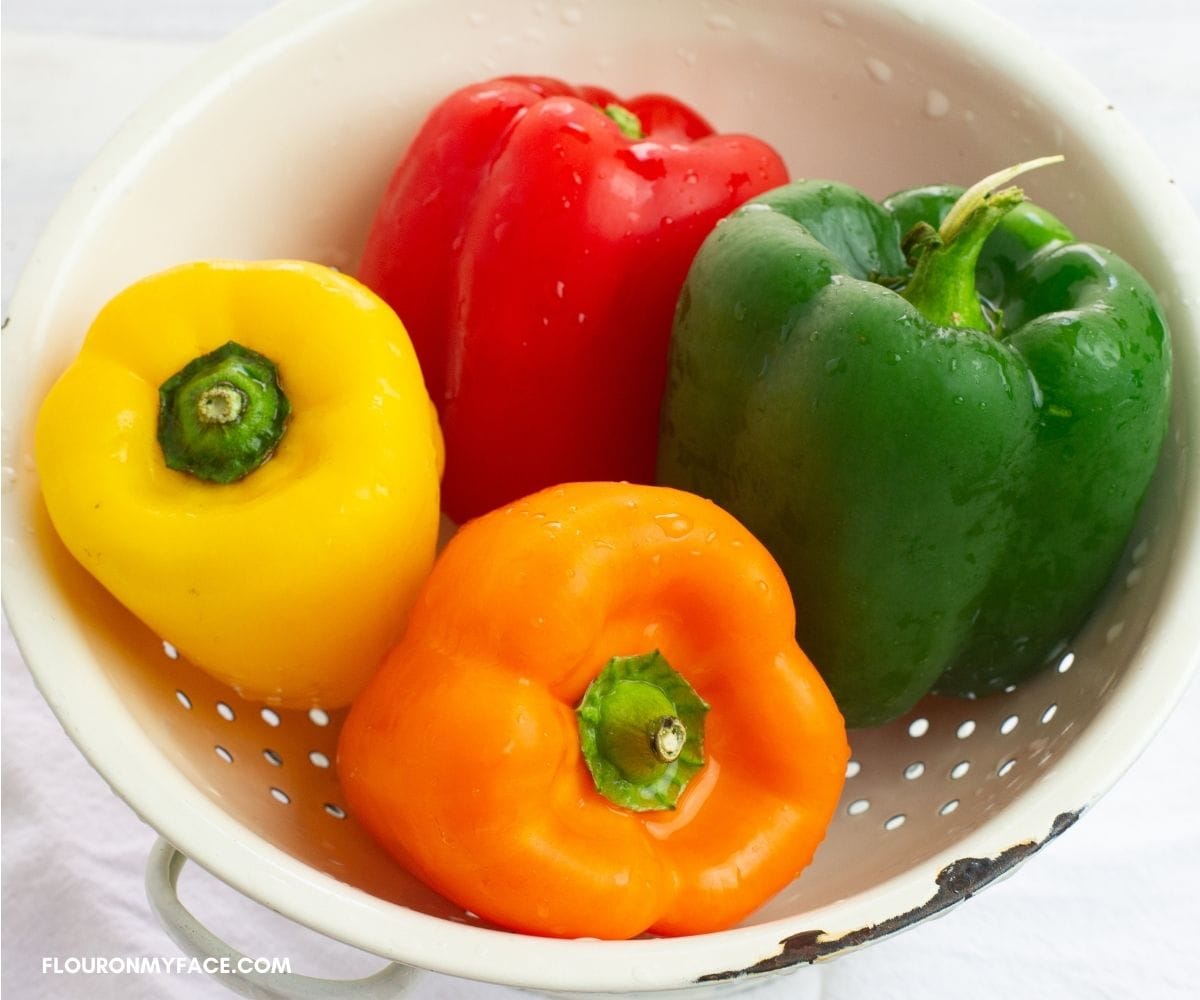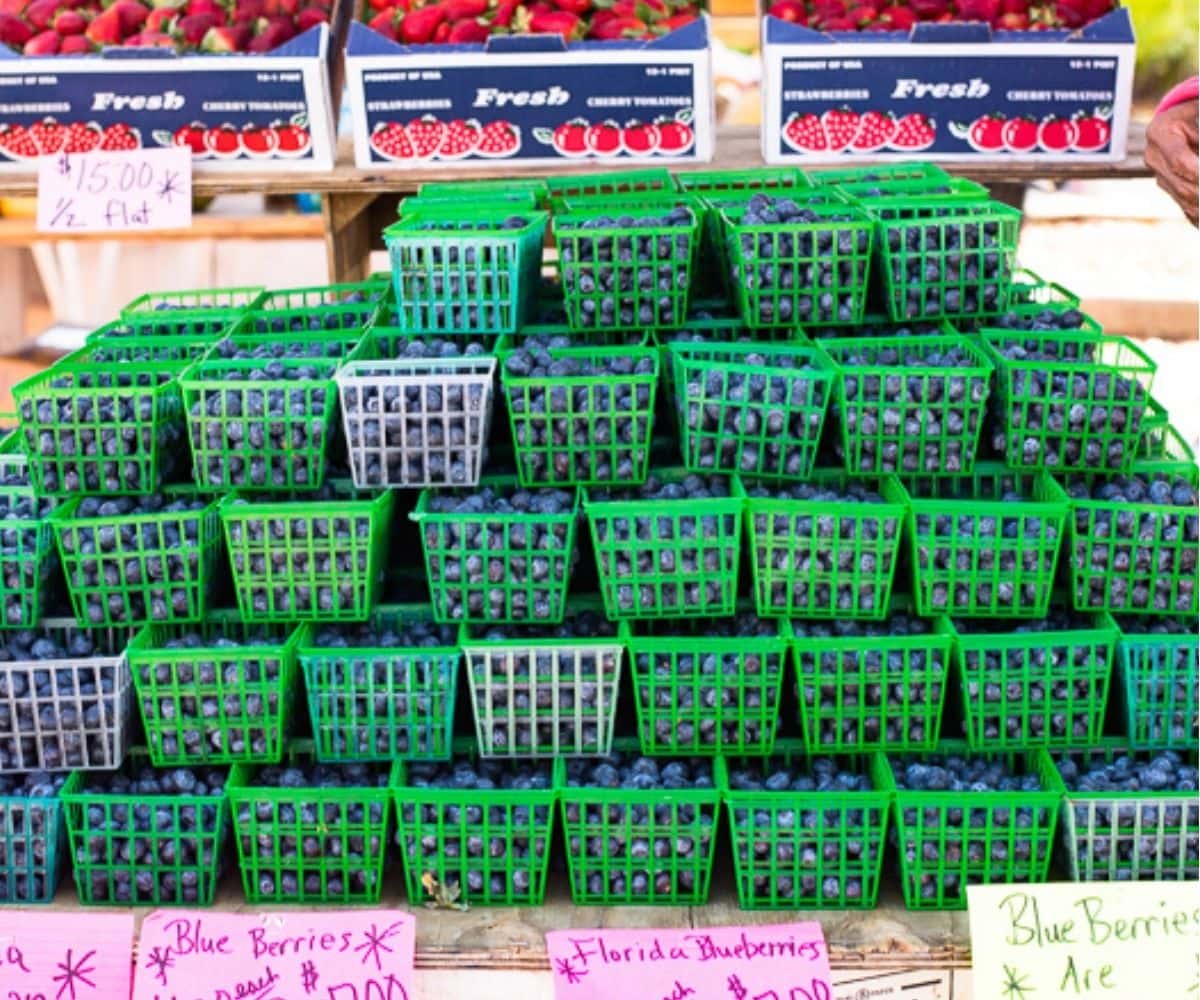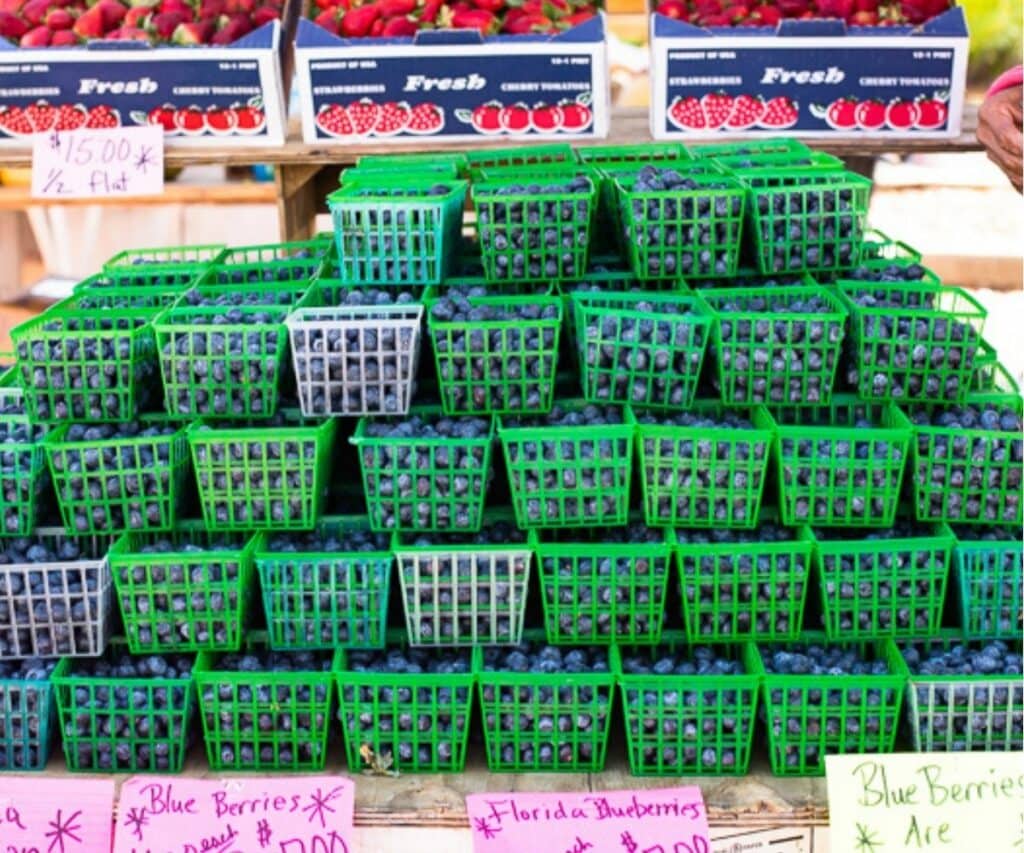 Blueberries
Fresh blueberries are the perfect little fruit for so many reasons. They explode in your mouth with a burst of tart sweet flavor when you eat them fresh.
Cabbage
Cabbage is a vegetable that can be enjoyed as the main star or as an ingredient in many a recipe.
One of my favorite ways to enjoy fresh green cabbage during the summer is to make a sweet coleslaw recipe (a KFC copycat recipe) as a barbecue side dish.
Cantaloupe & Honey Dew Melon
Cantaloupe or Honey Dew Melons can be enjoyed as a snack or used to make a refreshing summer time drinks.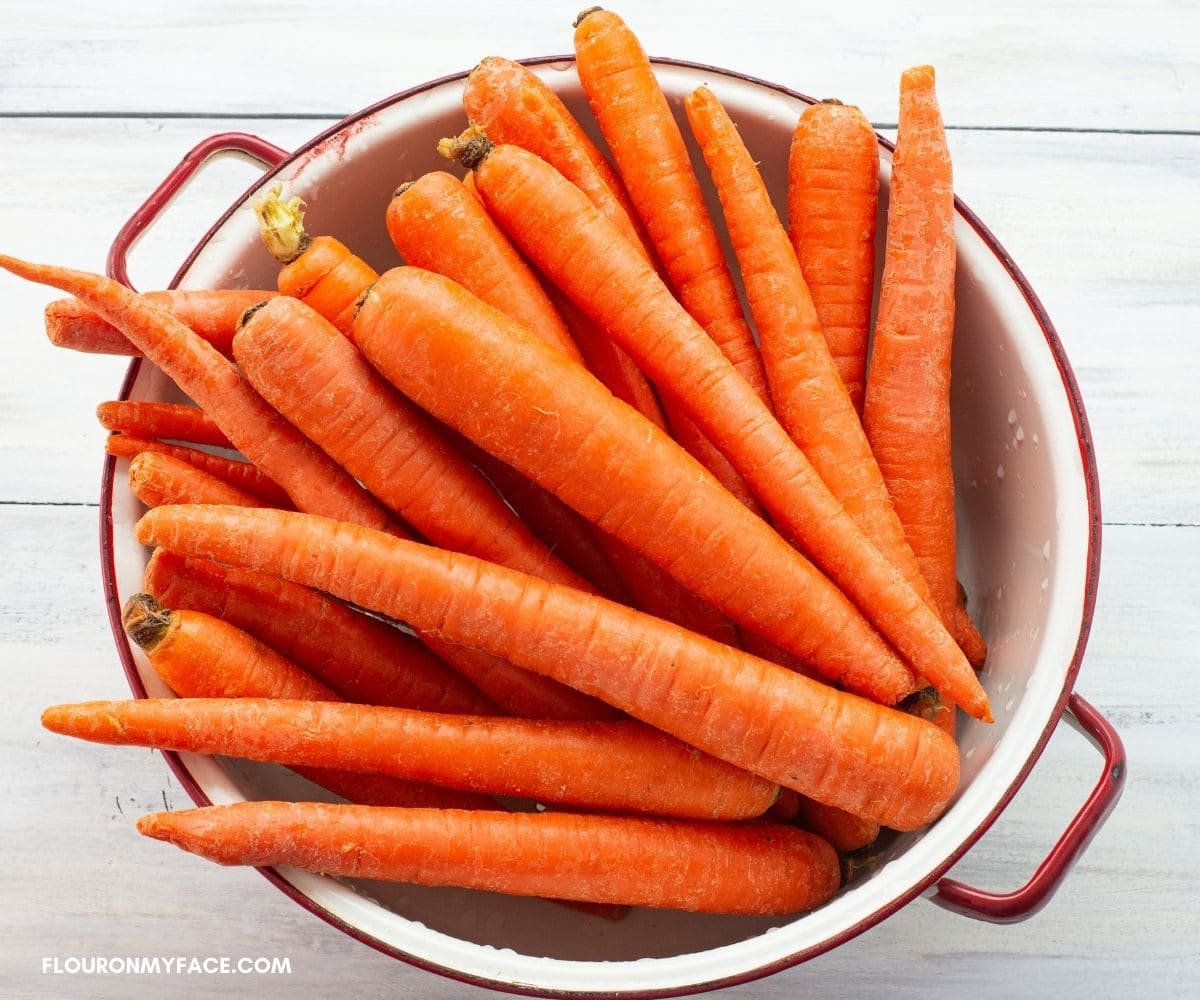 Carrots
Carrots can be used in many ways. I use them the most in my soups and stews.
Raw carrots can be eaten with a creamy summer dip.
Or enjoy them as a side dish for Sunday or a holiday dinner.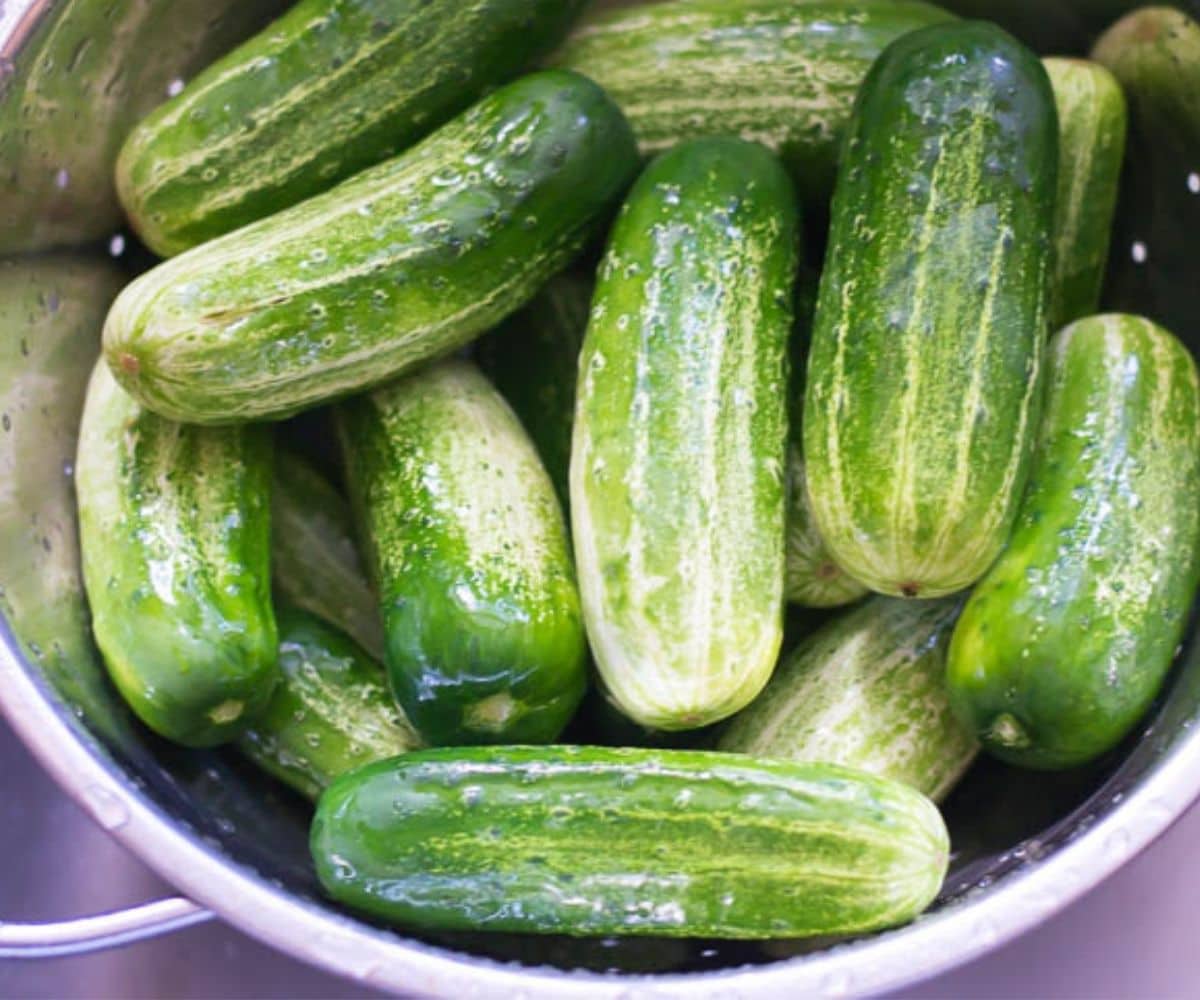 Cucumbers
Cucumbers are perfect in so many ways.
You can add them to a salad, snack on them or even enjoy them in a smoothie.
I love making homemade dill pickles with them during the summer. Pickling is my favorite method to preserve cucumbers.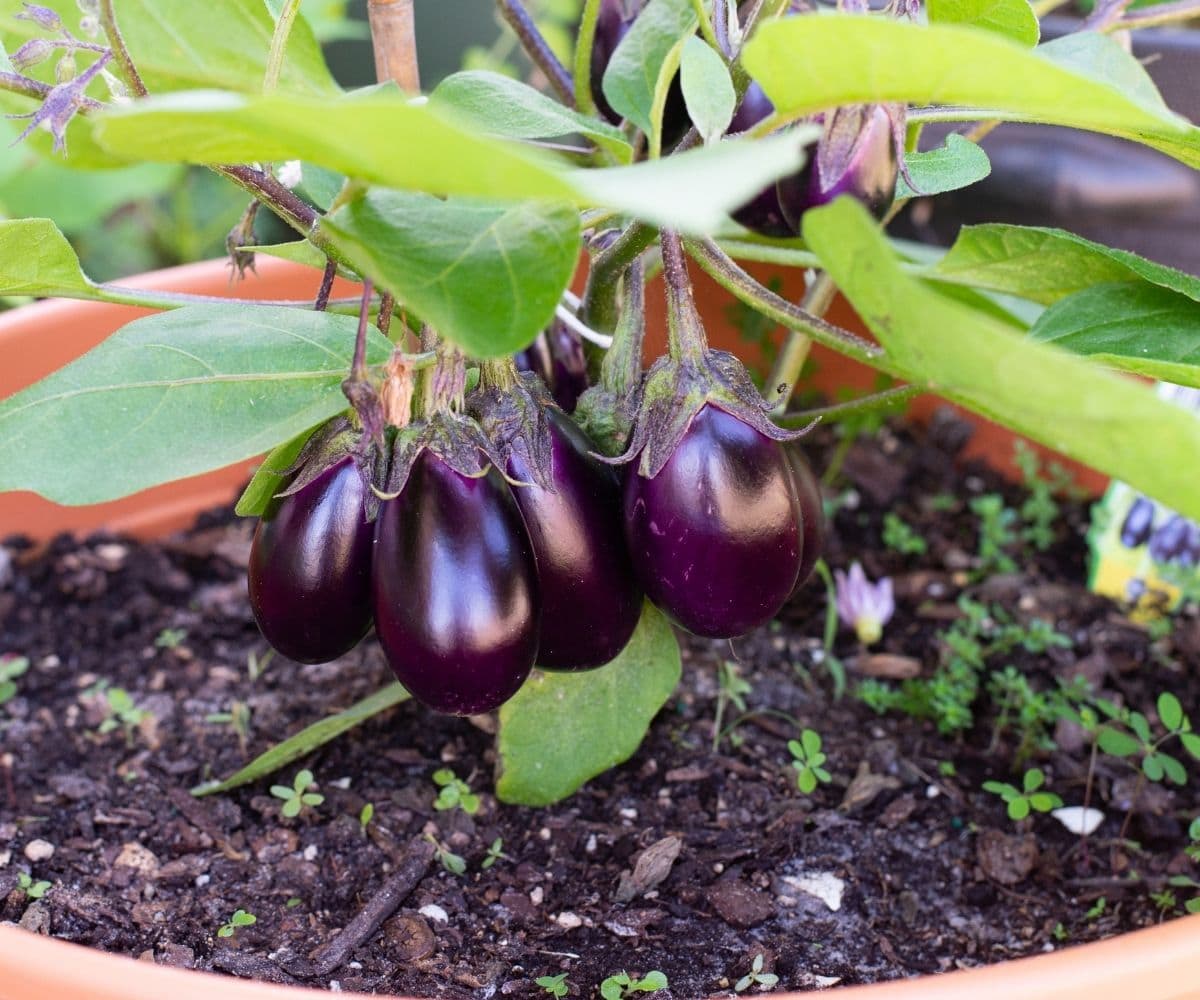 Eggplant
Eggplants are especially delicious grilled and eaten on a vegetable sandwiches. Veggie sandwiches are a delicious way to serve a meatless Monday meal.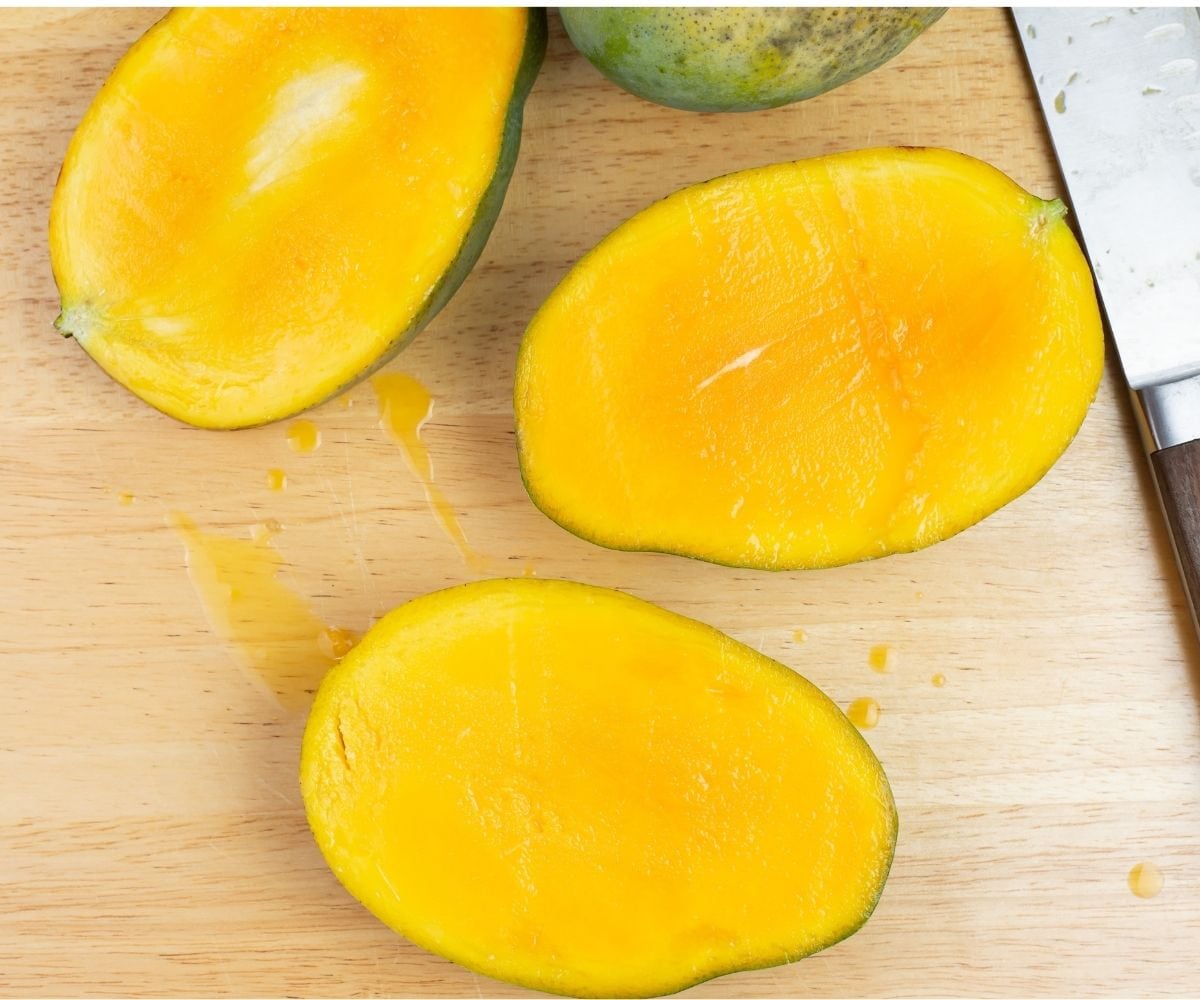 Mango
I love eating fresh mango simply by slicing it and eating it out of hand but there are also many great ways to enjoy the tropical flavor of a fresh mango.
When they are at their freshest and the prices are low buy a few extra and freeze it for another day.
One of my favorite ways is to make a fresh Mango Iced Tea and serve it at our barbecues. It's a refreshing way to quench your thirst.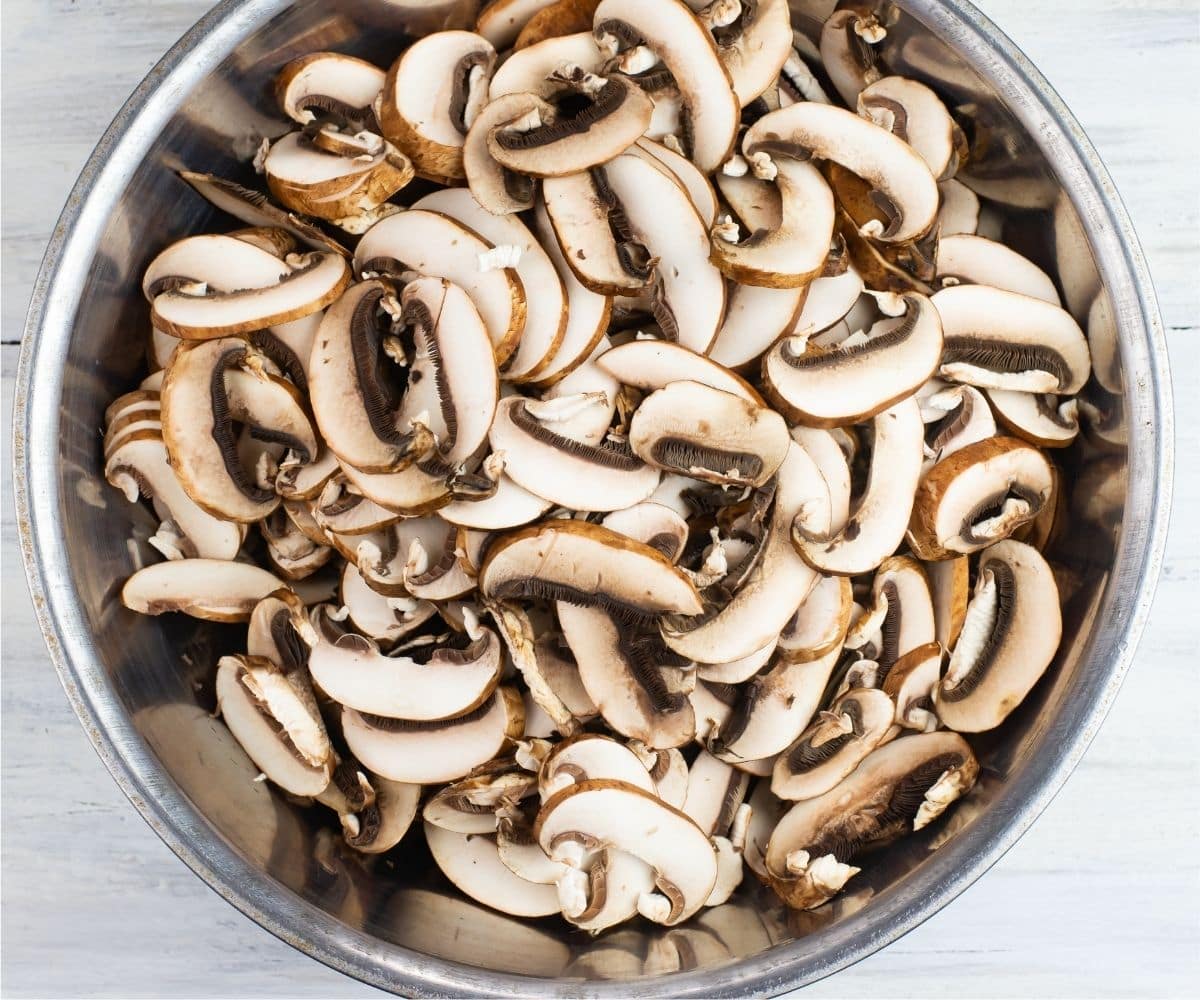 Mushrooms
Mushrooms can be added to many of your favorite soup recipes, add them to casseroles, sauté them or stuff them.
Citrus Fruit
Fruit salad are so good when you use fresh grapefruit. If you're lucky enough to live in Florida you might just be able to pick some from your own grapefruit tree.
I love homemade lemon curd but did you know you can make homemade Orange Curd?
Papaya
Papayas can be added it to a morning smoothie, eaten in a salad, dried for a snack or made into ice pops.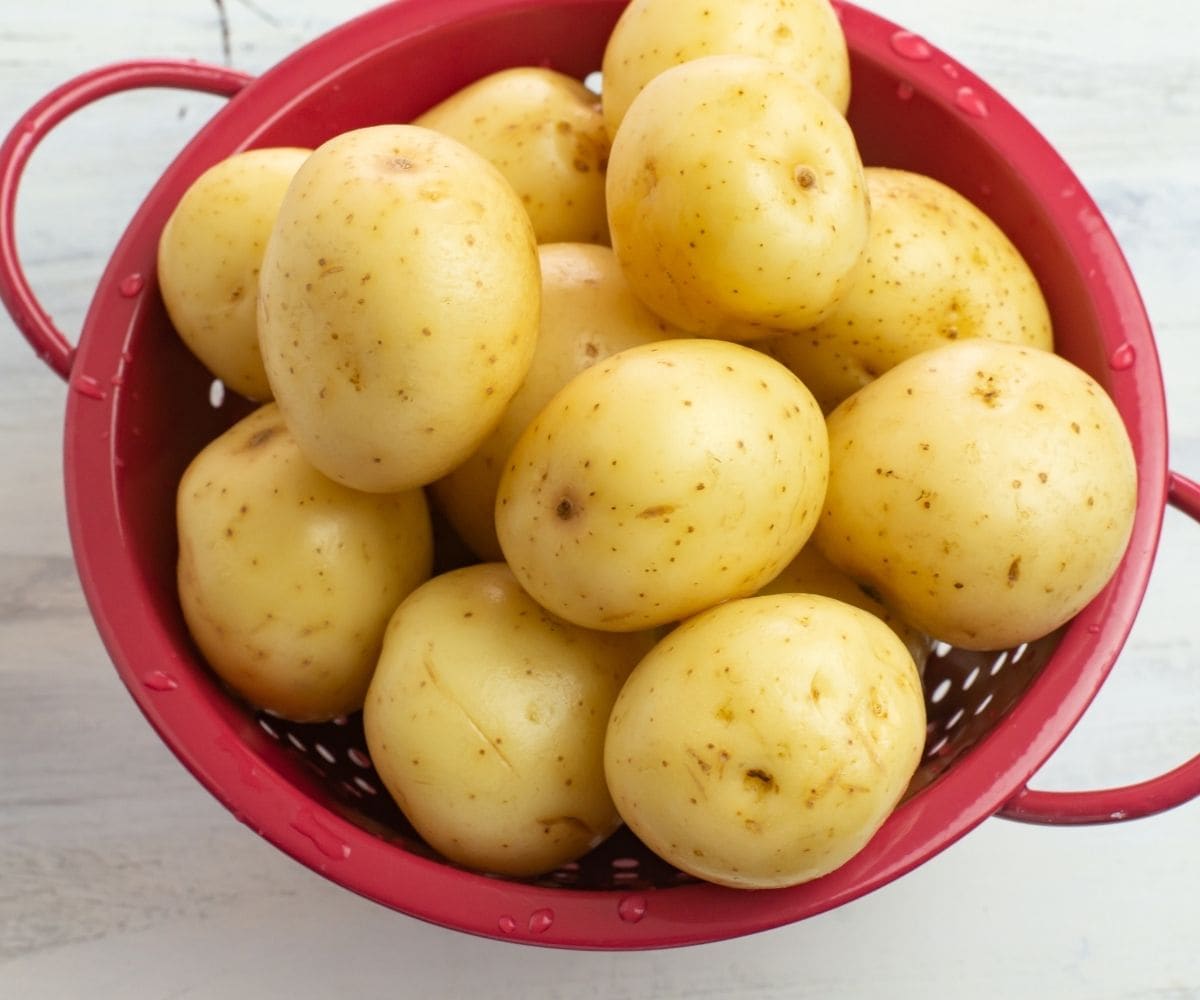 Potatoes
Potatoes can be a delicious side dish or main course. Add them to soups, stews, make salads with them or sauté them in a skillet.
If you love making homemade potato salad but hate cooking the potatoes check out how easy it is to cook them in the Instant Pot.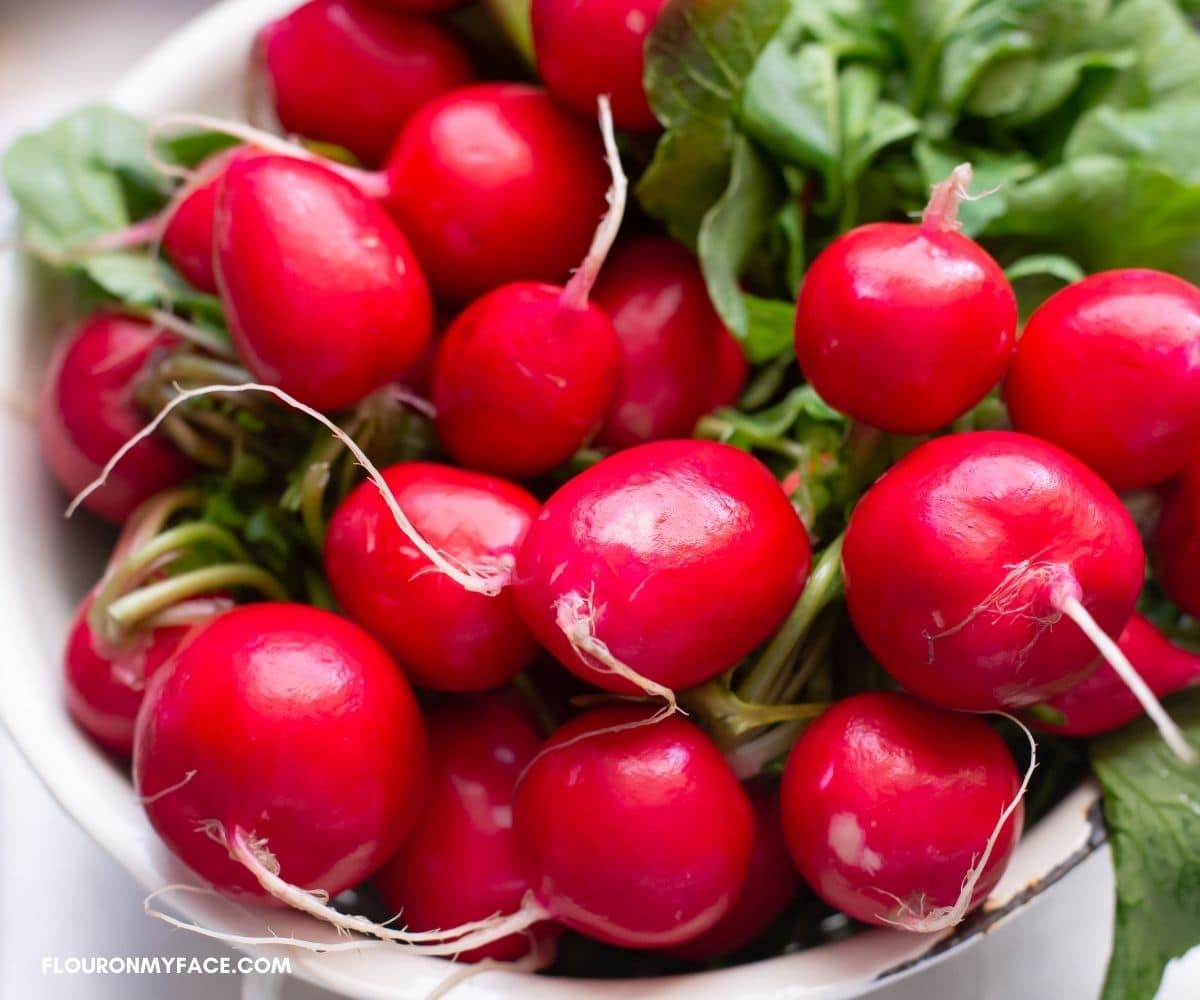 Radishes
Fresh radish adds a peppery crunchy bite to any salad.
Snap beans or Green beans
Do you call them snap beans, green beans or string beans? Either way fresh string beans are one of summers pure pleasures.
Summer Squash
I love to pack my freezer full of fresh squash when it is in season. Squash is delicious fresh but when you have some pre-sliced in the freezer it is easy to add it to many recipes.
Sweet Corn
To me, white sweet corn is the sweetest but it is really up to your own tastes which variety of sweet corn you think is the sweetest.
Memorial day and summer just wouldn't be the same without fresh sweet corn on the cob.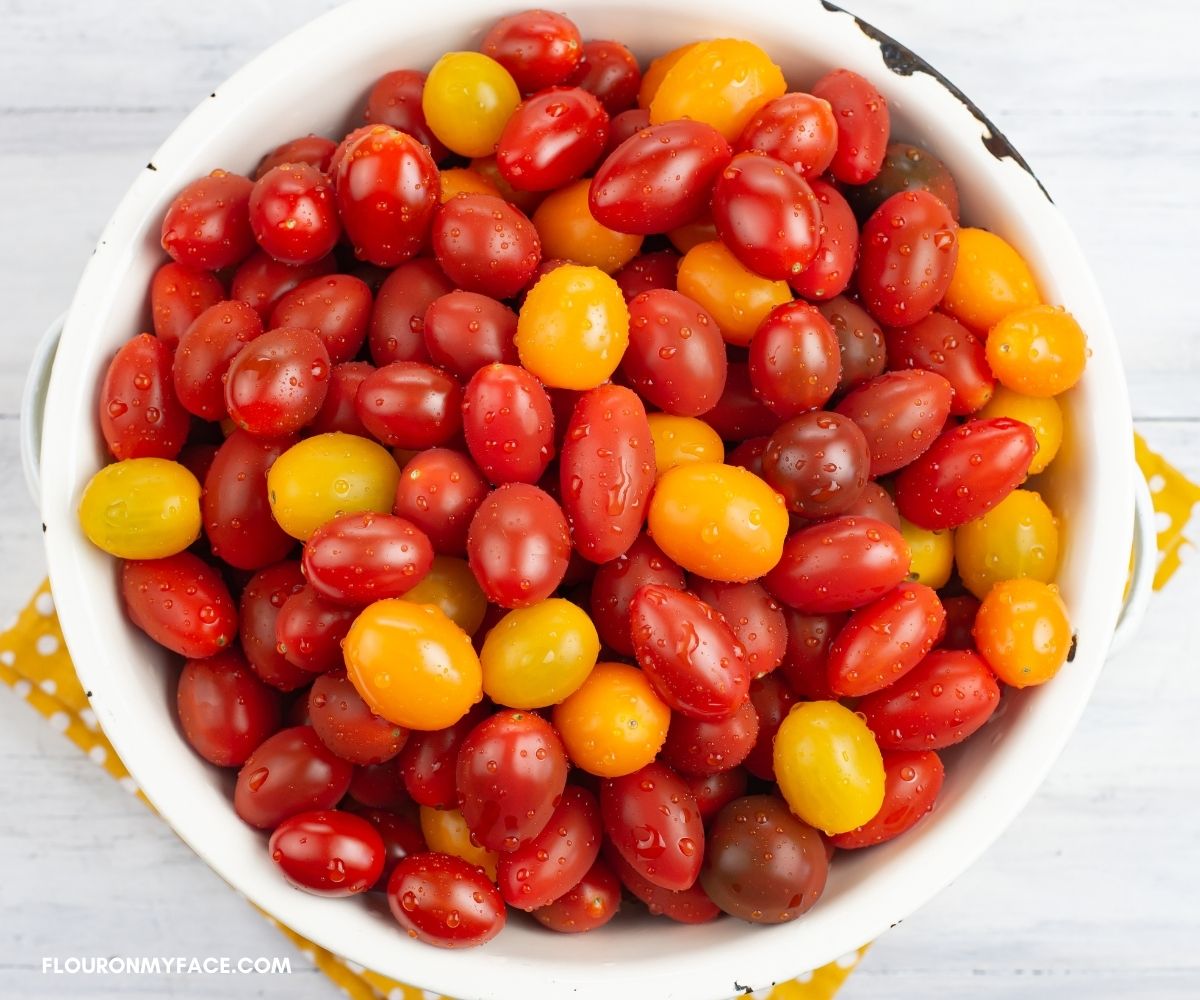 Tomatoes
Nothing taste better then the first ruby red tomato of the season. If you can't wait pick a few of those green tomatoes and quick pickle them!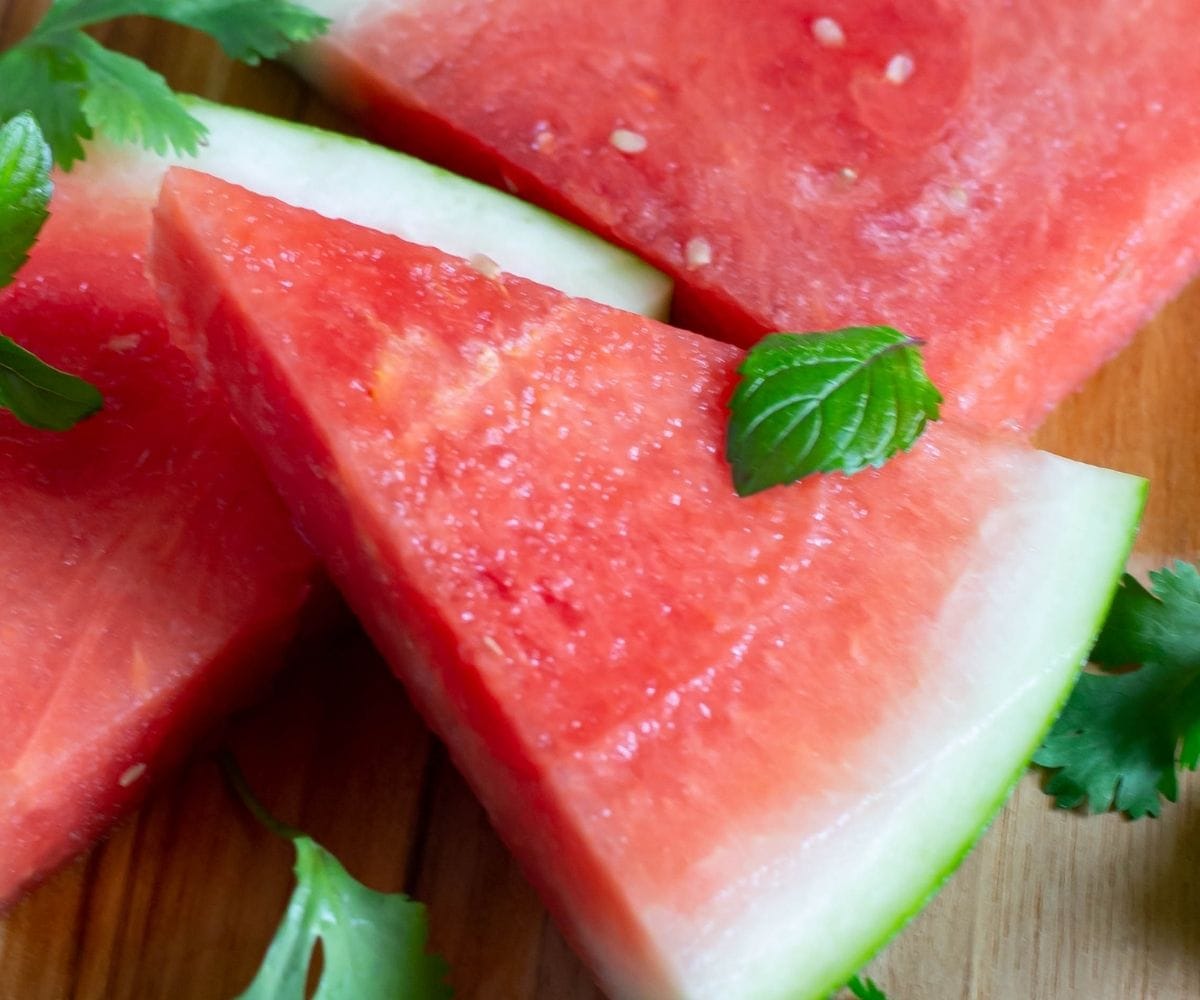 Watermelon
Biting into an ice cold wedge of watermelon is a right of summer passage. A sweet watermelon can't be beat when it comes to cooling the kids off in the heat. But there are plenty more ways to enjoy the summer time treat. Try making dehydrated watermelon for a burst of flavor.
12 Months of Seasonal Produce
May Seasonal Produce: You're here now
Are you following me on Pinterest yet? If not you are missing out. I am sharing some of the best recipes on the internet over there!