What fresh produce is available in April? The month of April starts out with a bang for many favorite fresh fruits and vegetables we have been missing during the cold winter months.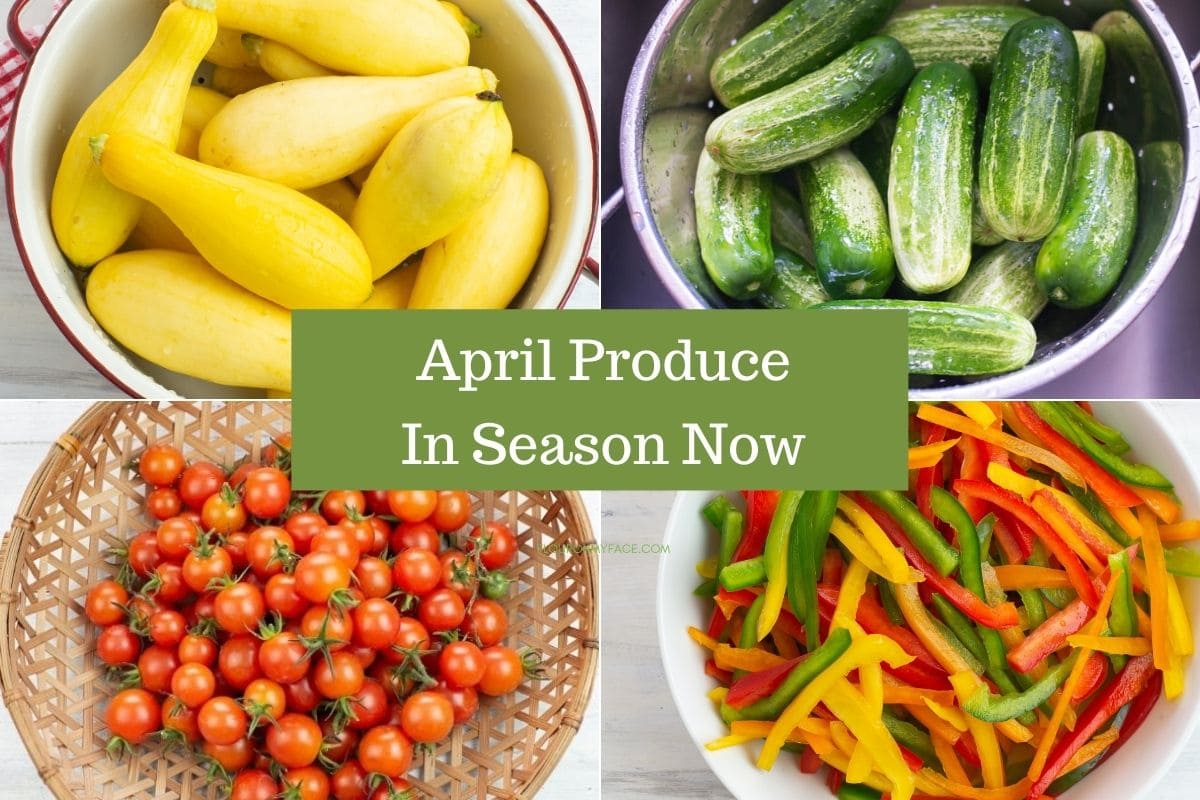 Florida Produce
Since I live in Florida I like to buy locally grown fresh produce. No matter where you live you will be able to find all the same produce as I cam in the grocery stores.
Most people know that Florida grows a whole lotta citrus fruit. Did you know that Florida farmers also grow blueberries and peaches?
Florida peaches are in season during the month of April.
Because Florida peaches are a specialty crop you might not be able to find them up north.
Florida residents or someone who lives on the east coast will see them showing up in the produce section or at the Farmers market this month.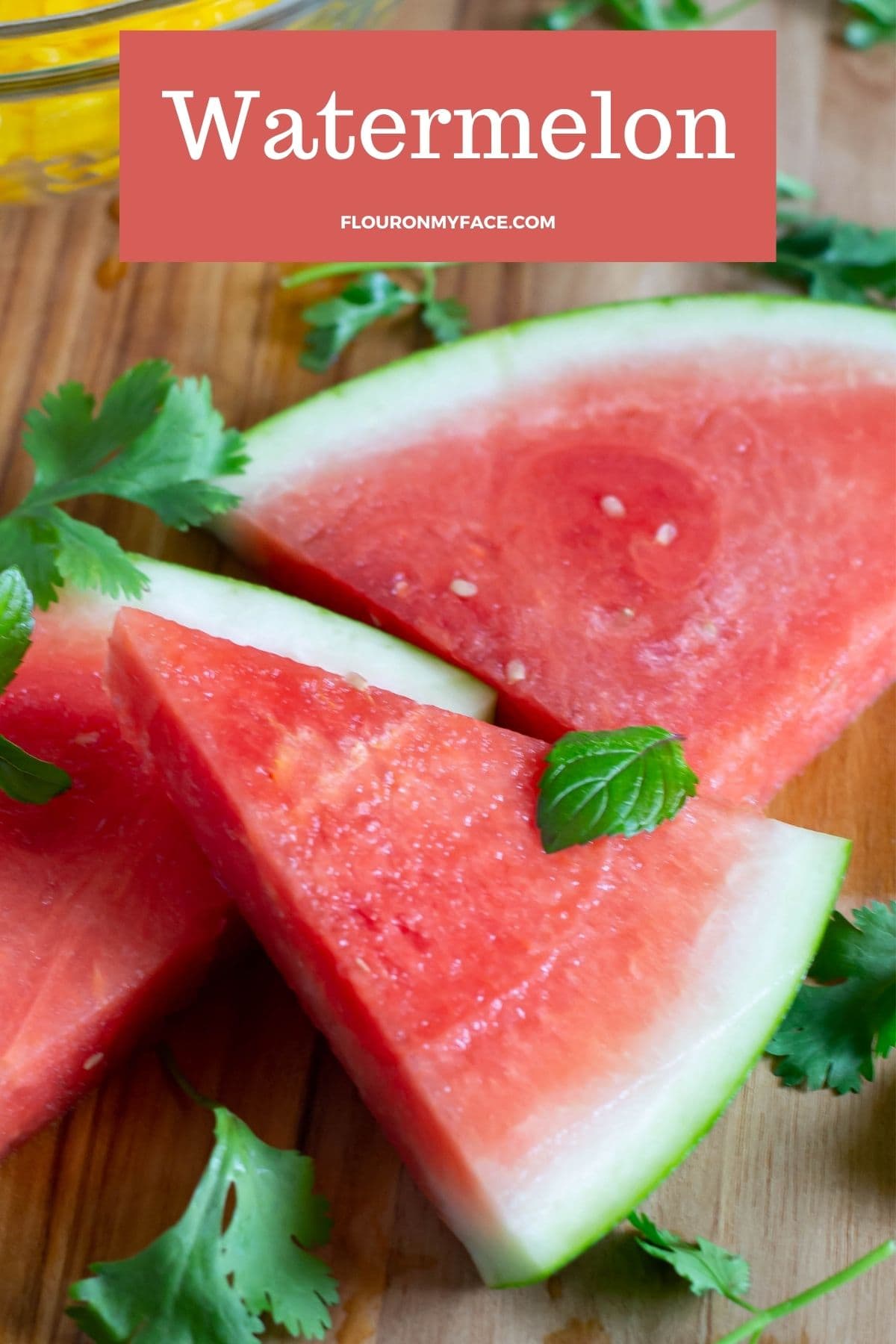 Since Florida has beautiful weather (for the most part-outside of an occasional freeze) every month of the year Florida farmers are able to plant and grow many fresh fruits and vegetables in the tropical climate all year long.
Winter months are the busiest and most plentiful months of the year when it comes to fresh Florida produce.
Florida strawberries are a good example. Florida strawberry season runs from December through March.
Fresh Produce 12 Months of the Year
Each month I share the full list of in-season produce and recipes using those fruits or vegetables.
Check out the full list of Fresh From Florida fruits and vegetables in season for the month of April below.
How To Know you are buying Fresh From Florida Produce?
It seems these days it is a little harder to read the labels on fresh produce. One way to make sure you are buying Fresh From Florida produce is to look for the Fresh From Florida logo.
Another way to spot Florida produce is to see where the fruit or vegetable has been grown. Most produce label will list the country of origin.
Florida farmers are a proud bunch so you will usually see something on the label that says "grown in Plant City, Florida" as in the case of Florida strawberries and other produce grown in Plant City.
If you are shopping at a local Florida farmers market you can ask the vendor where the produce has been grown if you don't see a sign displayed.
Recipes using in season produce
Check out the recipes below that you can make using the April list of seasonal fruits and vegetables in season.
Bell Peppers
Bell peppers are so versatile. You can use them to flavor many recipes or they can be the main attraction of a recipe.
Blueberries
Spring blueberries are coming in and should show up in the produce section soon. Fresh blueberries are one of those perfect fruits everyone loves. They are packed full sweet tart flavor.
Cabbage
Fresh cabbage can be eaten raw or cooked. It is packed full of fiber and low in calories. You can buy fresh cabbage all year long.
Cantaloupe
A perfectly ripe cantaloupe has a sweet flavor unlike other melons. Eating or making a smoothie and drinking it is a great way to stay hydrated. In the summer cut one up and let the kids enjoy a sweet treat that will keep them hydrated.
Carrots
Fresh carrots are the staple of many recipes. This orange root vegetable can be used to flavor savory soup recipes or sweet dessert recipes.
Cauliflower
Cauliflower has become one of the most popular vegetables in recent years.
Cauliflower: Cheesy Buffalo Ranch Casserole
Celery
Celery is a rather boring vegetable but adds so much flavor to recipes. Soups, stews and recipes with dried beans taste much better when you add some.
Cucumbers
Add them to your salads or blend them into a refreshing smoothie. Cucumbers are packed full of vitamins.
Eggplant
We know eggplant as a vegetable but it is really a fruit. You can grill them, bake them or sauté them.
Grapefruit
Most of us have cut open a grapefruit and sprinkled sugar on it for breakfast. You can enjoy this citrus fruit in salads and desserts. You can enjoy it is cocktails and beverages.
Guava
Lettuce
Lettuce: How To Make Chef's Salad
Mushrooms
Oranges
Oranges: How To Make Orange Curd
Papaya
Potatoes
Radishes
Snap beans or Green beans
Spinach
Squash
Squash comes in many shape and sizes. The most common are yellow and zucchini.
Strawberries
Fresh strawberries are the perfect summer fruit. You can make sweet or savory recipes using them.
Sweet Corn
Sweet corn is the queen of summer. Grill it, boil it or add it to a recipe.
Tomatoes
Fresh ruby red tomatoes are a gardeners dream. If you can't grow them yourself have no fear. You'll find them in the produce section.
Watermelon