Memorial Day Crock Pot Recipes
Are you celebrating Memorial Day with your crock pot?  I have all the Memorial Day Crock Pot Recipes that you might need. From easy crock pot appetizers to crock pot dessert recipes.

You will find one or two crock pot recipes that are perfect for the long holiday weekend.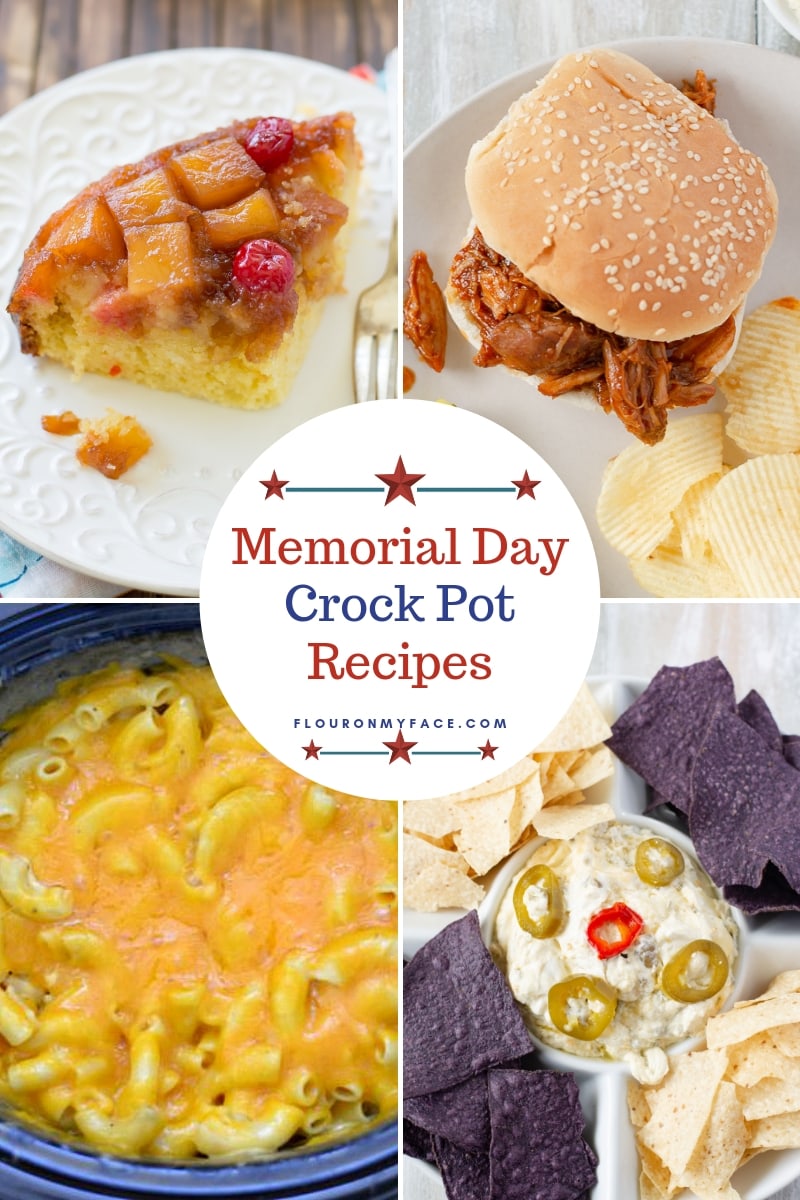 Crock Pot barbecue recipes for Memorial Day
Crock Pot barbecue recipes are perfect for Memorial Day.
You can make some delicious crock pot meals and not sweat while you're doing it. That is a winner for me.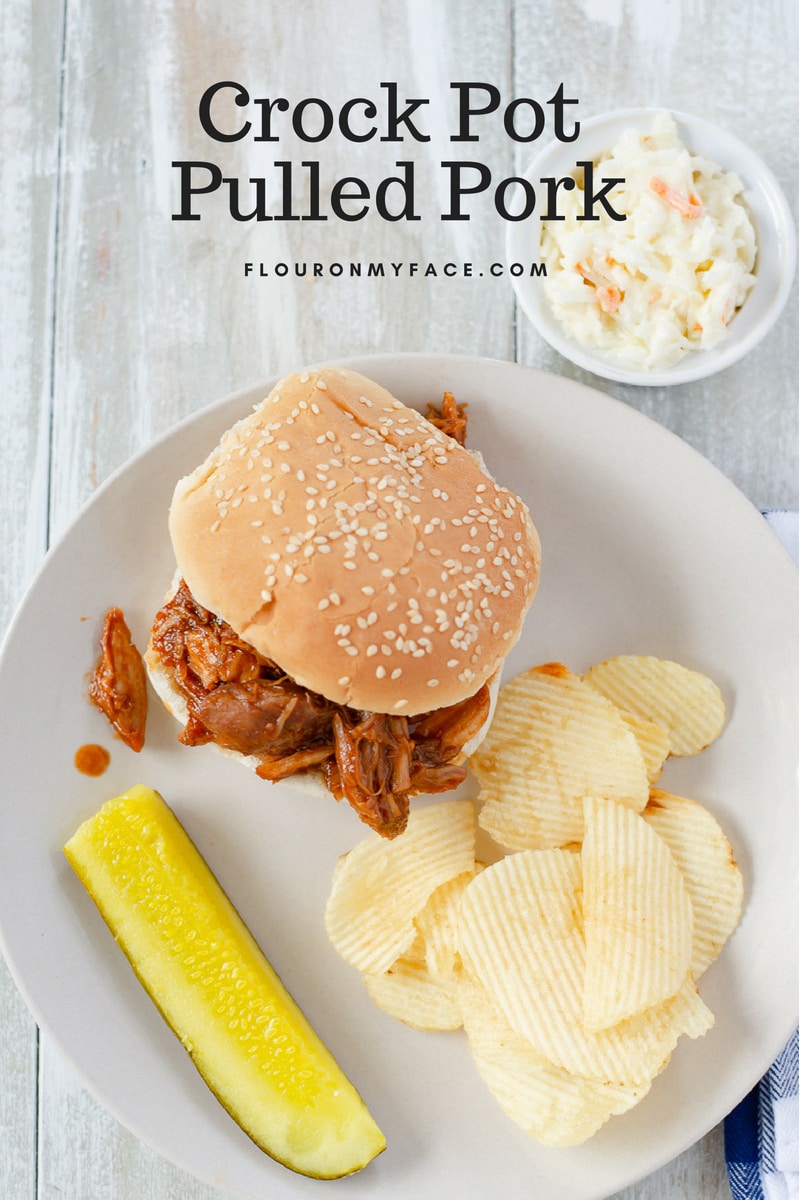 Crock Pot Barbecue Recipes
Crock Pot Pulled Pork: This easy crock pot pulled pork recipe is so easy to make when you use boneless pork ribs and my special combination of ingredients that make an amazing barbecue pulled pork sauce.
Crock Pot Sweet Smoky Barbecue Ribs: Love fall off the bone tender barbecue spare ribs> Slow cooking them in the crock pot is the way to make the tenderest pork spare ribs ever. A few minutes under the broiler slathered with barbecue sauce and you'll never cook spare ribs on the grill again.
Crock Pot Hawaiian BBQ Ribs: For the pork rib adventurist, we have the sweet flavors of pineapple to add a delicious flavor and help in tenderizing the pork spare ribs.
Slow Cooker Pineapple Pulled Pork Sliders:  Dreaming of a tropical Island vacation? Who wouldn't love to be lounging on a balmy beach sipping on a frozen tropical cocktail this Memorial Day?
Crock Pot Pulled Chicken: For those who love chicken, you can make my easy Crock Pot Pulled Chicken Sandwiches. If you're serving a large crowd this Memorial Day you can make both chicken and pork pulled sandwiches easily to keep all of your guests happy when it's time to eat.
Crock Pot Smoked Barbecue Beef Brisket: Beef brisket is another way to enjoy the weekend meal. You can slice this smokey barbeque beef brisket for dinner one day and pull the tender beef apart the next day and make sandwiches with the leftover brisket.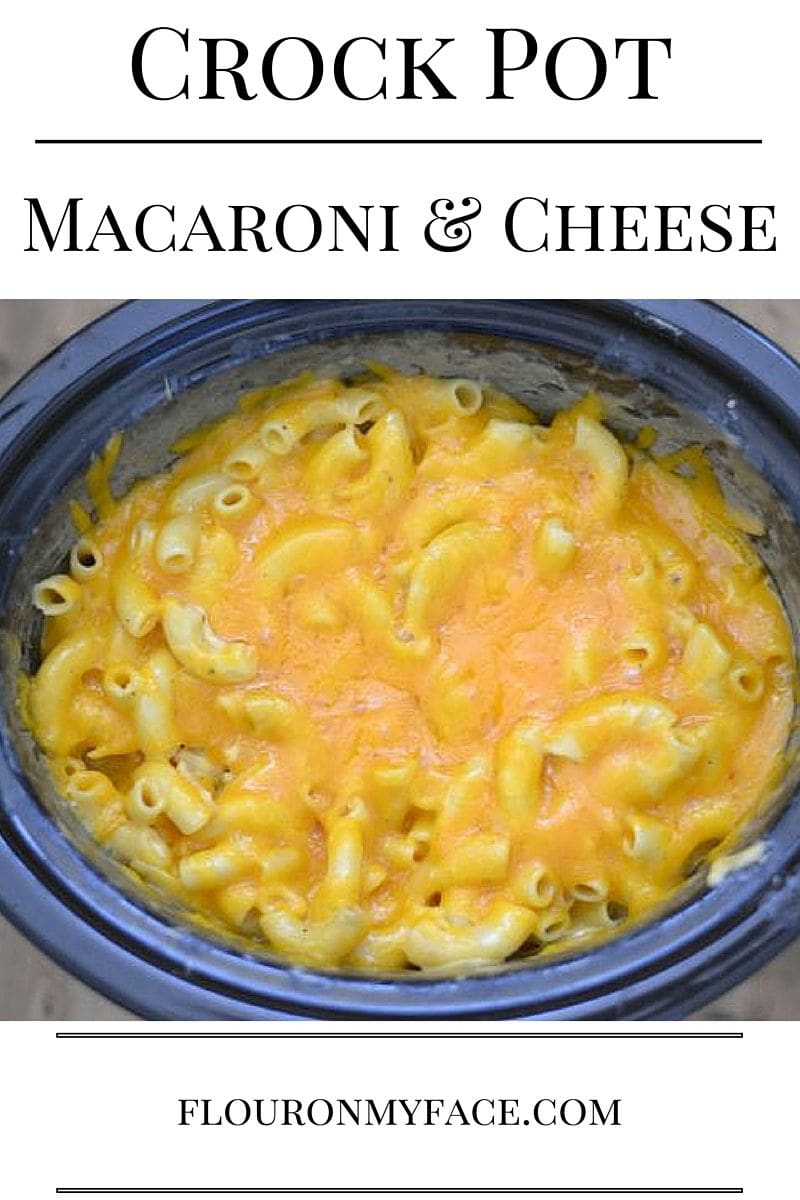 Memorial Day Crock Pot Side Dish recipes
Just how many crock pots do I have you might be wondering? At last count, I had 8. I have a crock pot in every size. If your not an obsessive crock pot collecter like I am,  borrow a couple of crock pots from family and friends.
Or better yet delegate a few of these perfect Memorial Day crock pot recipes to the friends and family that own a crock pot.
You can set up a buffet style table for dinner and everyone can serve themselves easily.
Crock Pot Macaroni and Cheese: This cheesy crock pot mac and cheese recipe is served at every one of our holiday get-togethers. The kids love it.
Crock Pot Baked Potatoes:  Baked potatoes without heating up the house!
Instant Pot Corn On The Cob:  Not a crock pot recipe but you can follow the same instructions to make crock pot corn on the cob.
Crock Pot Cheesy Ranch Potatoes:  Crock Pot cheesy ranch potatoes is another favorite crock pot potato side dish recipe perfect for your summer barbeque.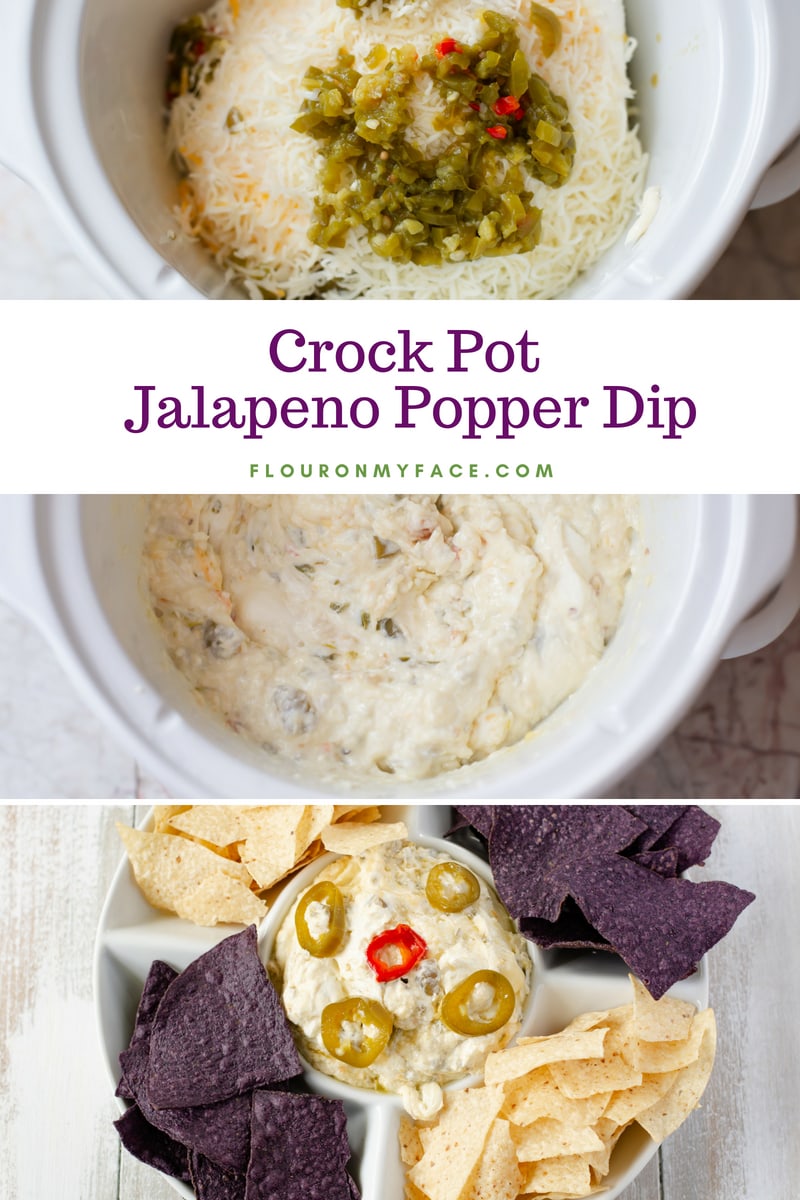 Memorial Day Crock Pot Appetizer recipes
Crock Pot Bacon Wrapped Cocktail Weenies: Crock Pot Weenies are fun to serve and delicious to eat.
Crock Pot Jalapeno Popper Dip: Cheesy and spicy dip that tastes just like jalapeno poppers.
Crock Pot Buffalo Chicken Dip:  Spicy chicken buffalo dip is a perfect hot dip recipe when you want to serve more than just chips and dip as an appetizer.
Crock Pot Cheesy Chili Dip Recipe: This hot cheesy dip is made with Velveeta cheese and Hormel chili and is a classic hot chili cheese dip that has been around forever.
Crock Pot Hot Artichoke Spinach Dip: Cheesy Hot Artichoke Spinach dip tastes just like the hot spinach dip you would get at a restaurant.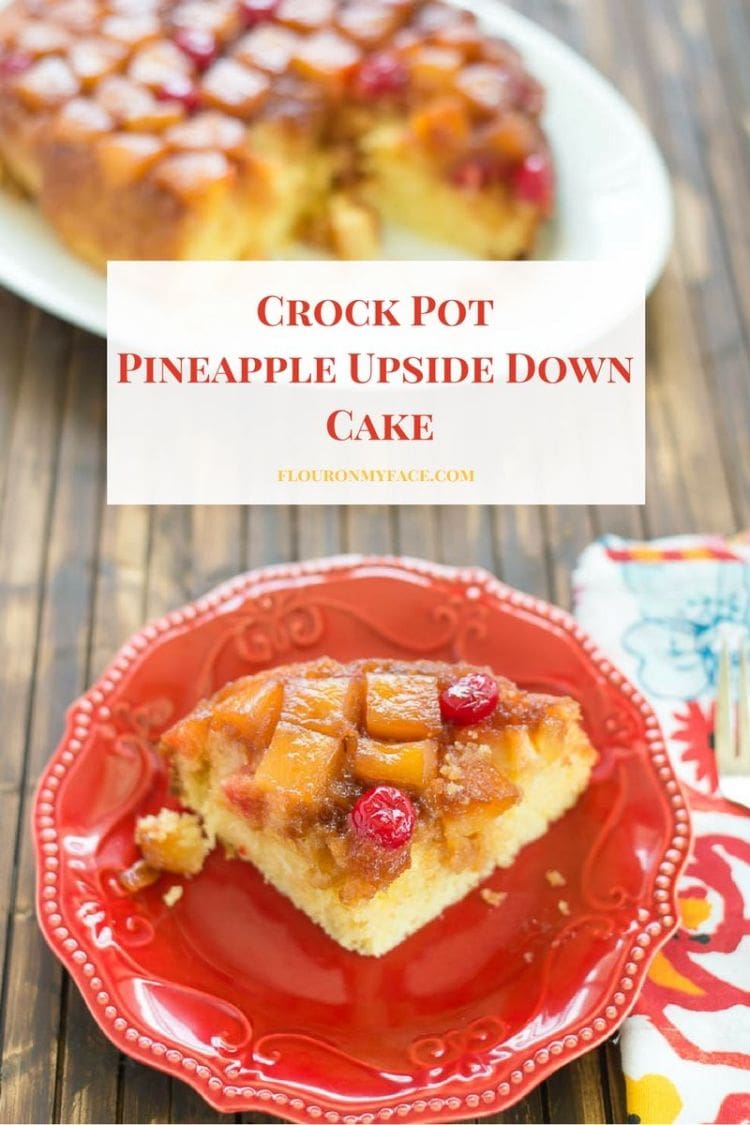 Memorial Day Crock Pot Dessert Recipes
After the long hot day of celebrating you can sit back and relax as you enjoy a Memorial Day Crock Pot Recipe perfect for dessert.
Crock Pot Cherry Upside Down Cake: Color the cake mix red, white and blue for a patriotic dessert recipe.
Crock Pot Pineapple Upside Down Cake: Make with a boxed cake mix but tastes just like homemade.
Crock Pot Peach Cobbler: Old fashioned peach cobbler recipe that is a dump and go dessert that is ready to serve warm with a scoop of ice cream.
Crock Pot Cherry Cobbler: This Cherry Cobbler recipe only has four easy ingredients.
Crock Pot Apple Cobbler: This crock pot apple cobbler recipe is made with a homemade crumb topping that will have you moaning with pleasure after each spoonful.
More Crock Pot Recipes for Memorial Day
This is just a sample of some of my favorite Memorial Day Crock Pot recipes. You can find links to all of my crock pot recipes on the Crock Pot Recipes page.