It is summer and we need some thirst quenching Lemonade to help us cool off in this heat wave.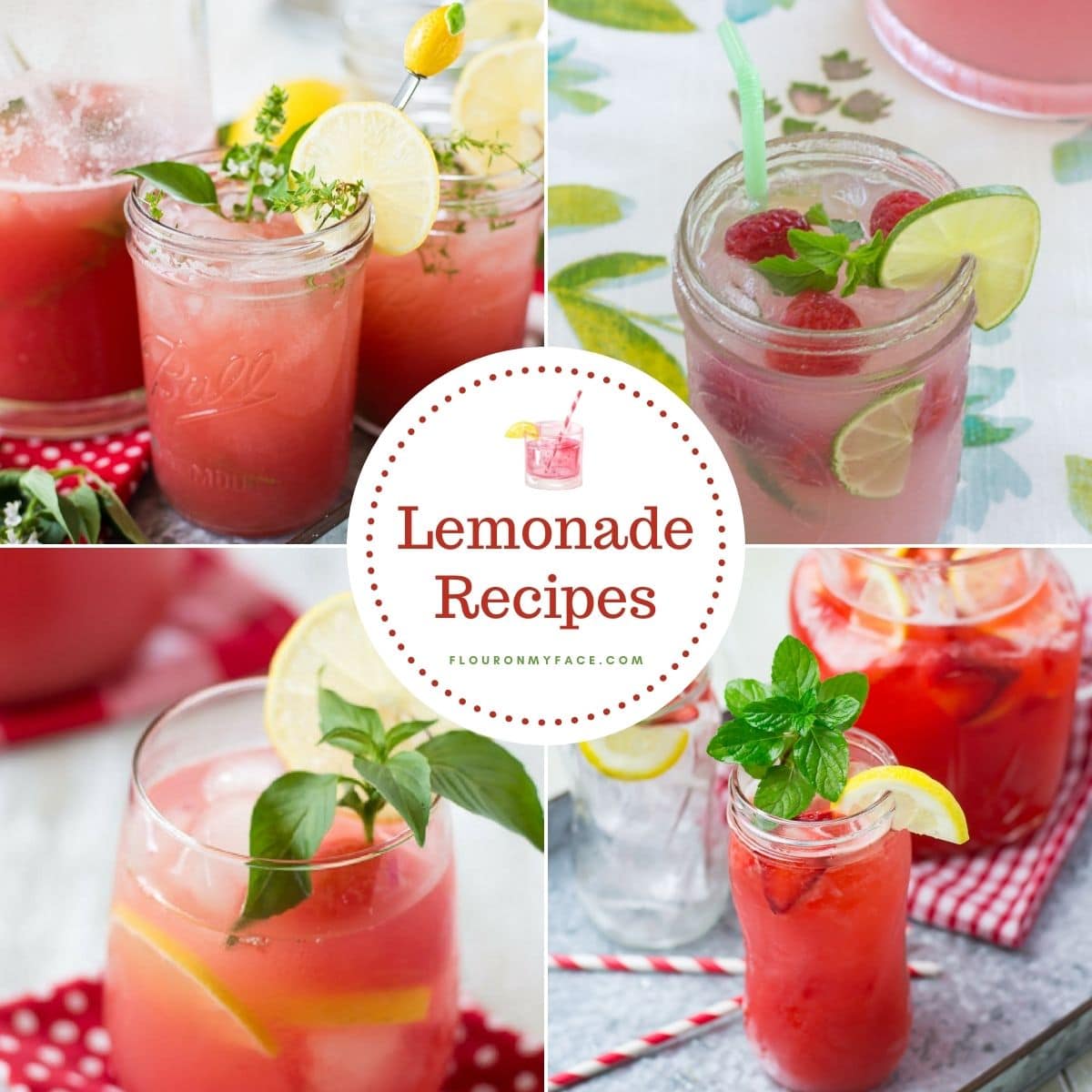 Can you believe how hot it is? We have been over 100 degrees with the heat index. Homemade Lemonade is the perfect summer drink to cool off with.
These homemade Lemonade recipes are perfect to quench your thirst when celebrating the summer with parties, picnics, backyard bbqs and days at the beach or the park.
Homemade lemonade is so easy to make and when you use fresh squeezed lemons you get that perfect sweet tart lemon flavor you can get from store bought.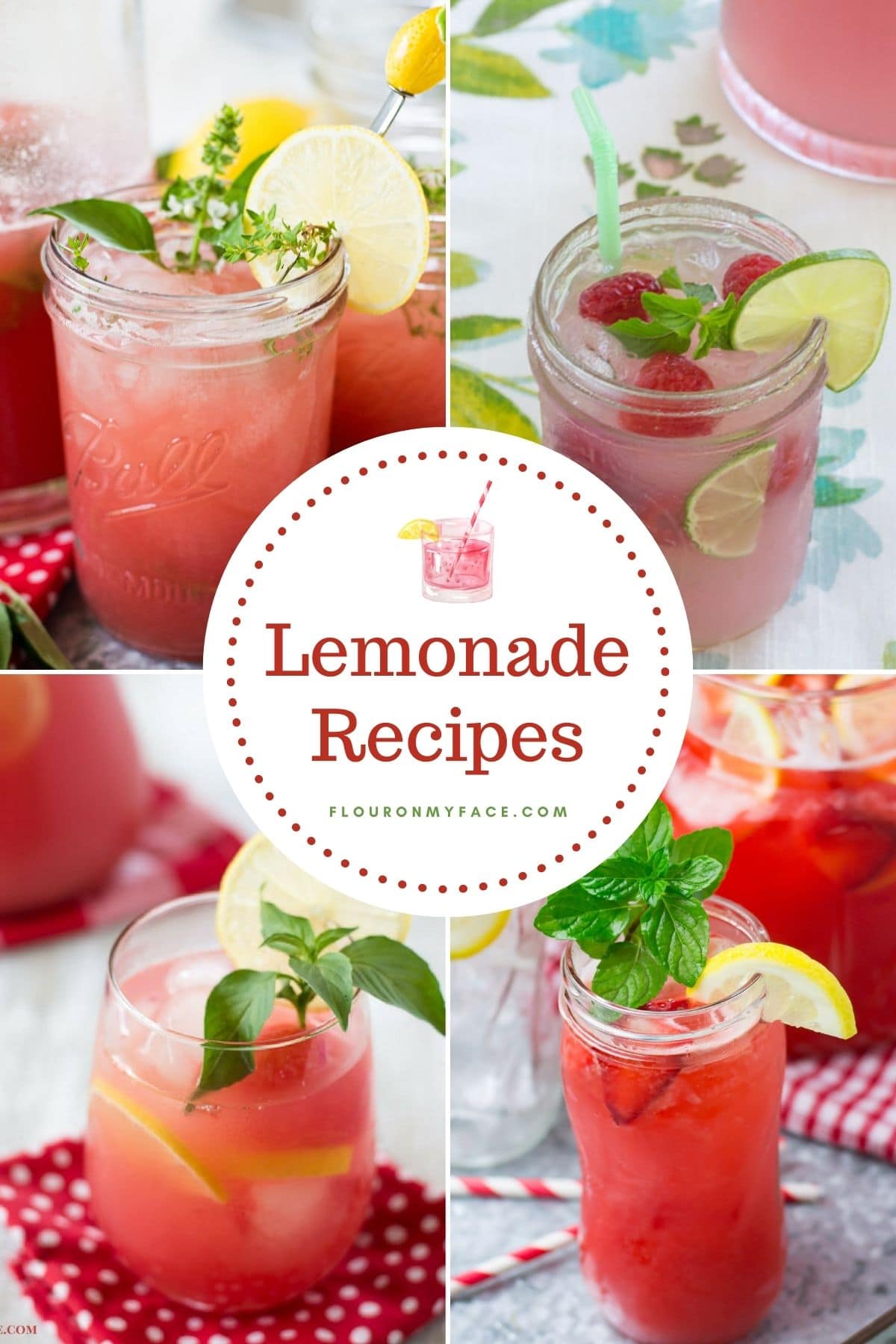 Staying Hydrated in the heat
One thing we all must have on hand when the hot weather arrives is an arsenal of homemade Lemonade recipes.
Nothing quenches the thirst on a hot summer day more than a tall cold glass of homemade lemonade.
I love homemade lemonade. It is delicious on its own but when you add some fruity herbal flavors like watermelon and fresh thyme it really takes lemonade to a new level.
Watermelon Thyme Lemonade
I have a big pot of thyme growing right outside my back door.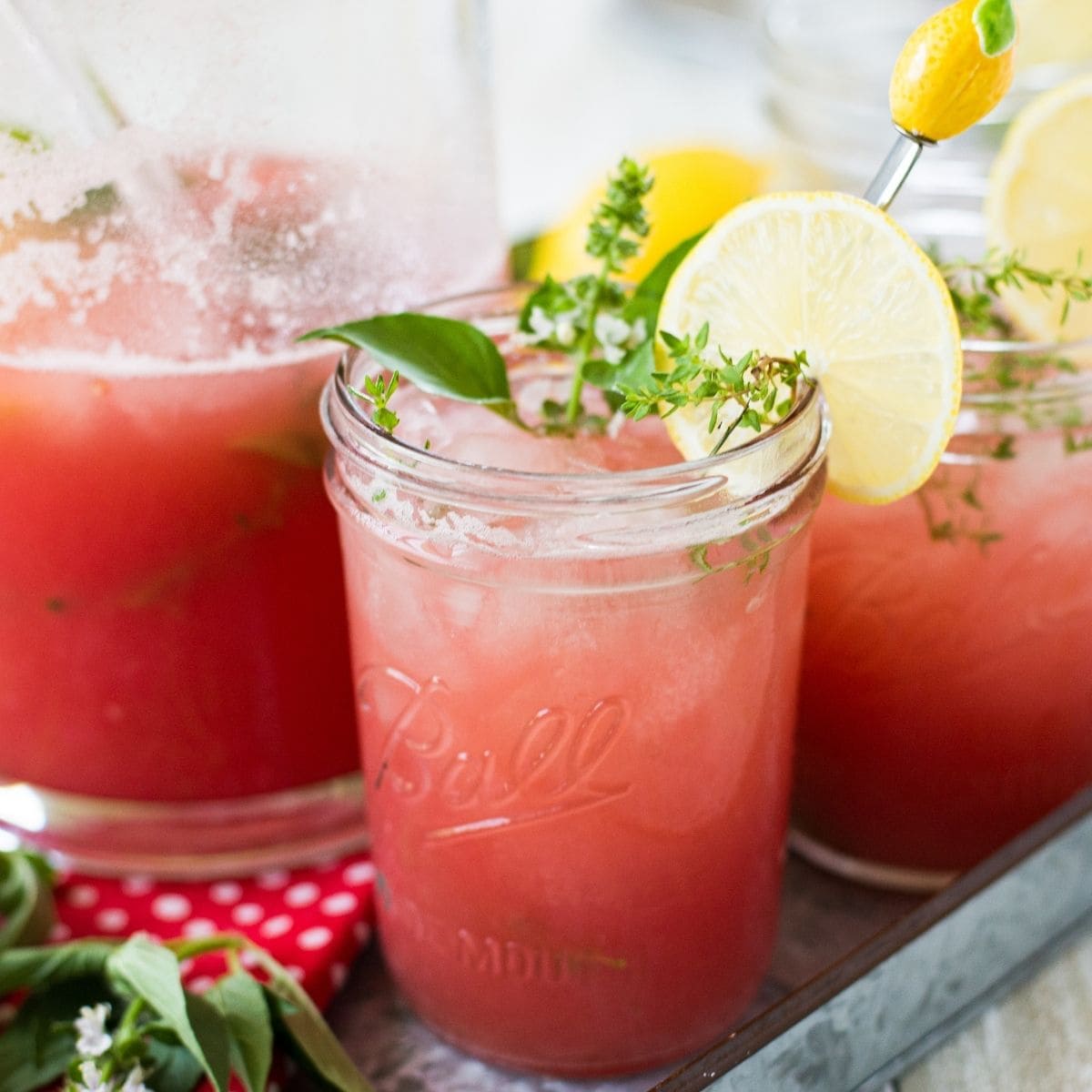 I am going to enjoy an ice-cold glass of Watermelon Thyme Lemonade as soon as I pick up some lemons!
I love using my fresh herbs to flavor summer drinks. Basil is another herb I like to use in summer drinks.
20 Best Homemade Lemonade Recipes
There are so many different flavors of lemonade you can make. Adding different fruits and flavors to fresh squeezed lemons is a great way to come up with new summer flavors.
Lemonade FAQS
Fresh Squeezed Lemonade
Everyone need a basic fresh squeezed lemonade recipe to have on hand. When you have a bunch of fresh lemons squeeze them and make this classic lemonade recipe.
Watermelon Thyme Lemonade
You can grow a few pots of fresh herbs right by the backdoor and use them to add an herbal flavor to any of these homemade lemonade recipes.
Strawberry Lemonade
Fresh strawberries are in season and Strawberry Lemonade always hits the spot!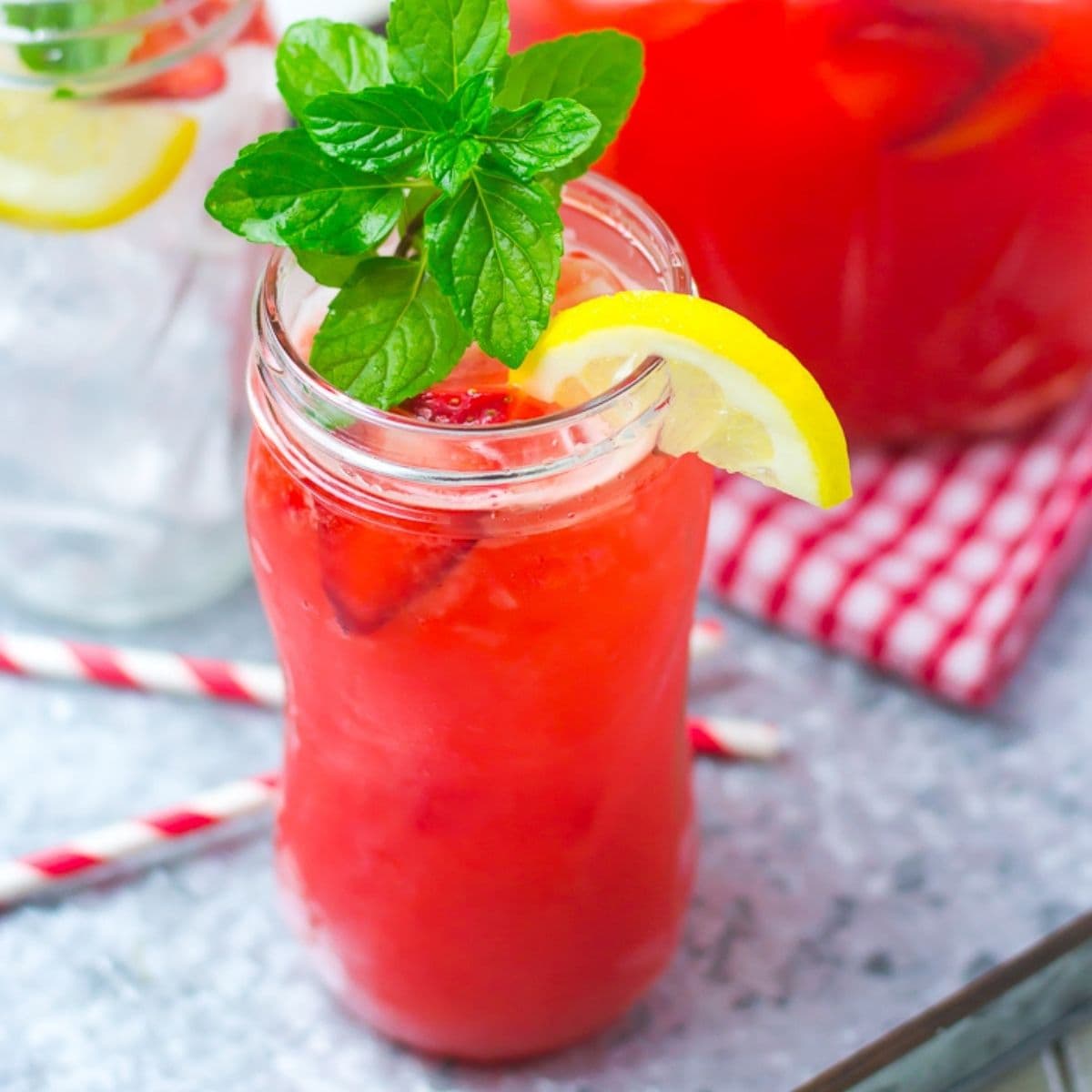 Watermelon Lemonade
The best sweet watermelon can be found during watermelon season when this favorite summer fruit is at it's peak.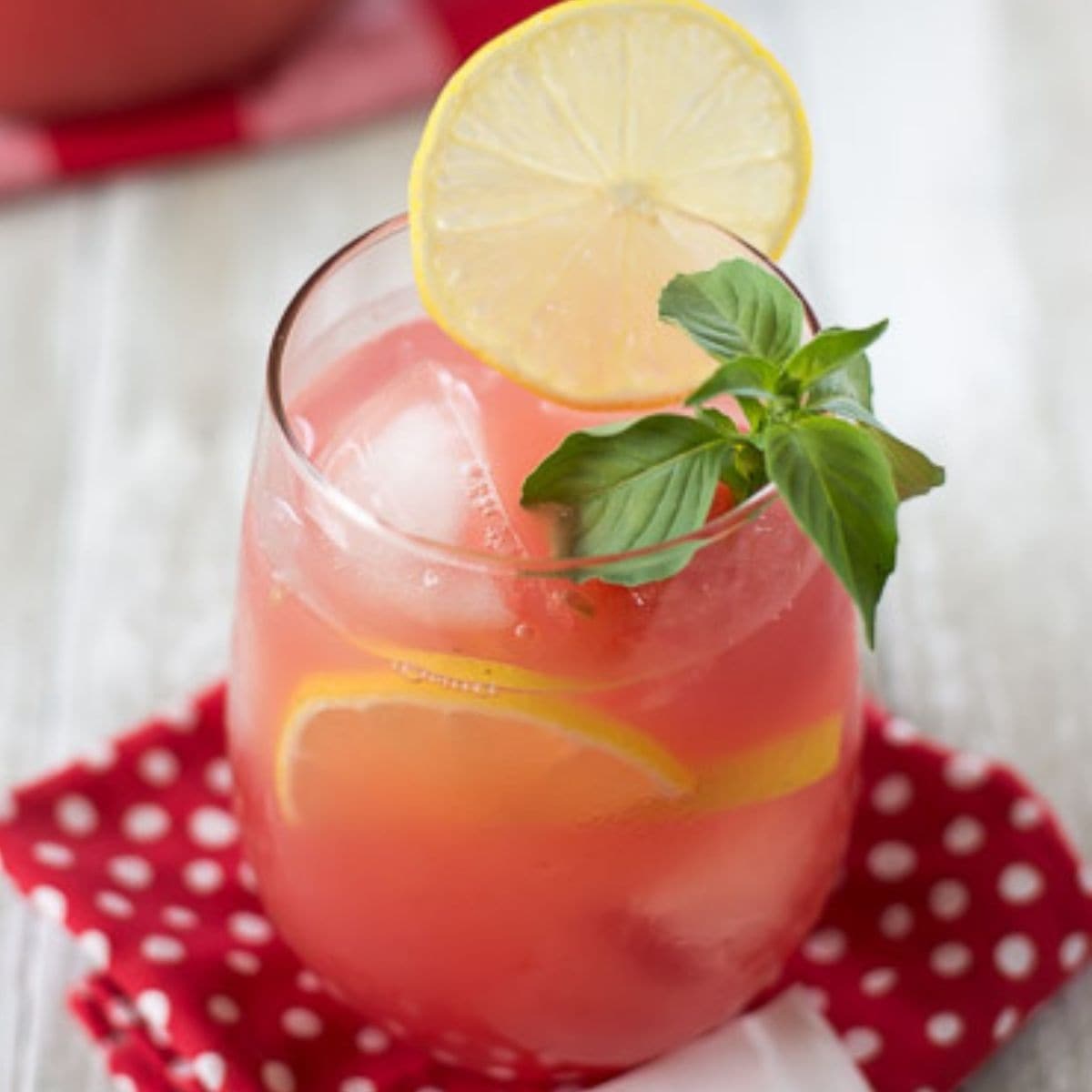 Easy Fruity Pink Lemonade
This easy summer time pink lemonade is made with frozen pink lemonade concentrate. Frozen concentrate is good to keep on hand in the freezer.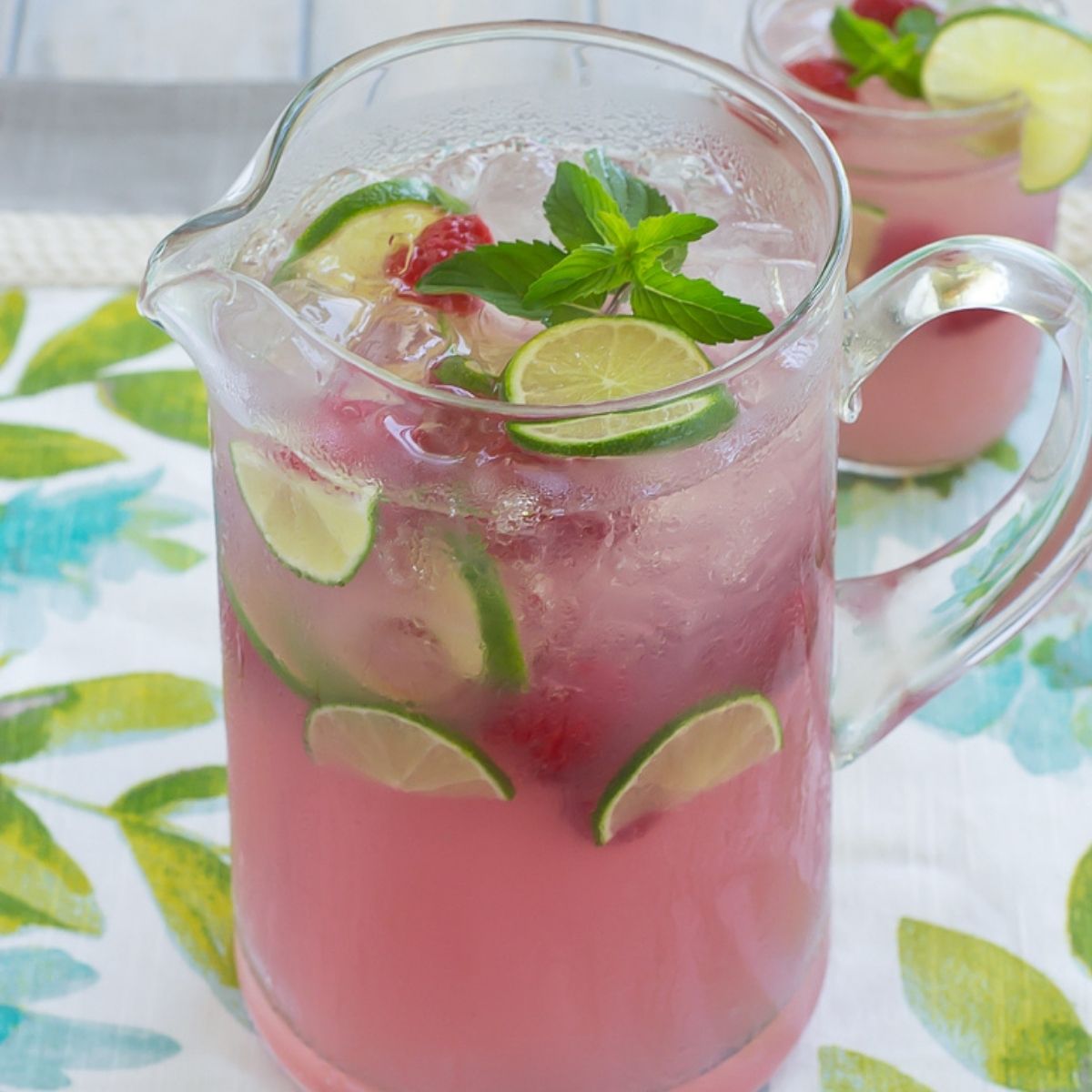 Mint Orange Lemonade
Fresh mint and orange juice adds a punch of flavor to classic lemonade.
Lavender Lemonade
If you have fresh lavender growing in the garden it adds a delicate floral flavor flavor to a glass of lemonade.
Kiwi Lemonade
I love the bright green color of this summer kiwi drink.
Rhubarb Grapefruit Lemonade
Growing rhubarb in the garden? The flavor goes perfect with lemons.
Peach Mango Lemonade
Fresh peaches and mango are in season this month. Make a pitcher of this refreshing summer beverage at your next bbq.
Blueberry Honey Lemonade
Blueberries and honey lemonade is sweet and tart.
Vanilla Lemonade
A splash of vanilla adds a mellow flavor to the tart lemons in this lemonade recipe.
Blackberry Melon Lemonade
Now here is a perfect glass to sip on this summer.
Cherry Pineapple Lemonade
Cherry, pineapple and lemons blended together is a delicious frosty glass of lemonade everyone will be begging for the recipe.
Mango Lemonade
Sweet tropical mangos add a tastes of the tropics to this summer beverage/
Rosemary Lemonade
Fresh rosemary isn't just for savory dishes.
Pink Flamingo Lemonade
The kids will love this pink lemonade recipe. Pack the cooler with this for a day at the park.
Lemon Basil Lemonade
Lemon basil is my favorite variety of basil to grow. My containers are overflowing with this herb.
Pink Lemonade with Honey & Blueberries
Here is another take on a blueberry lemonade.
Sparkling Raspberry Lemonade
Add a little zing to your glass with this raspberry lemonade.
Got limes instead of lemons? Make this Blackberry Limeade!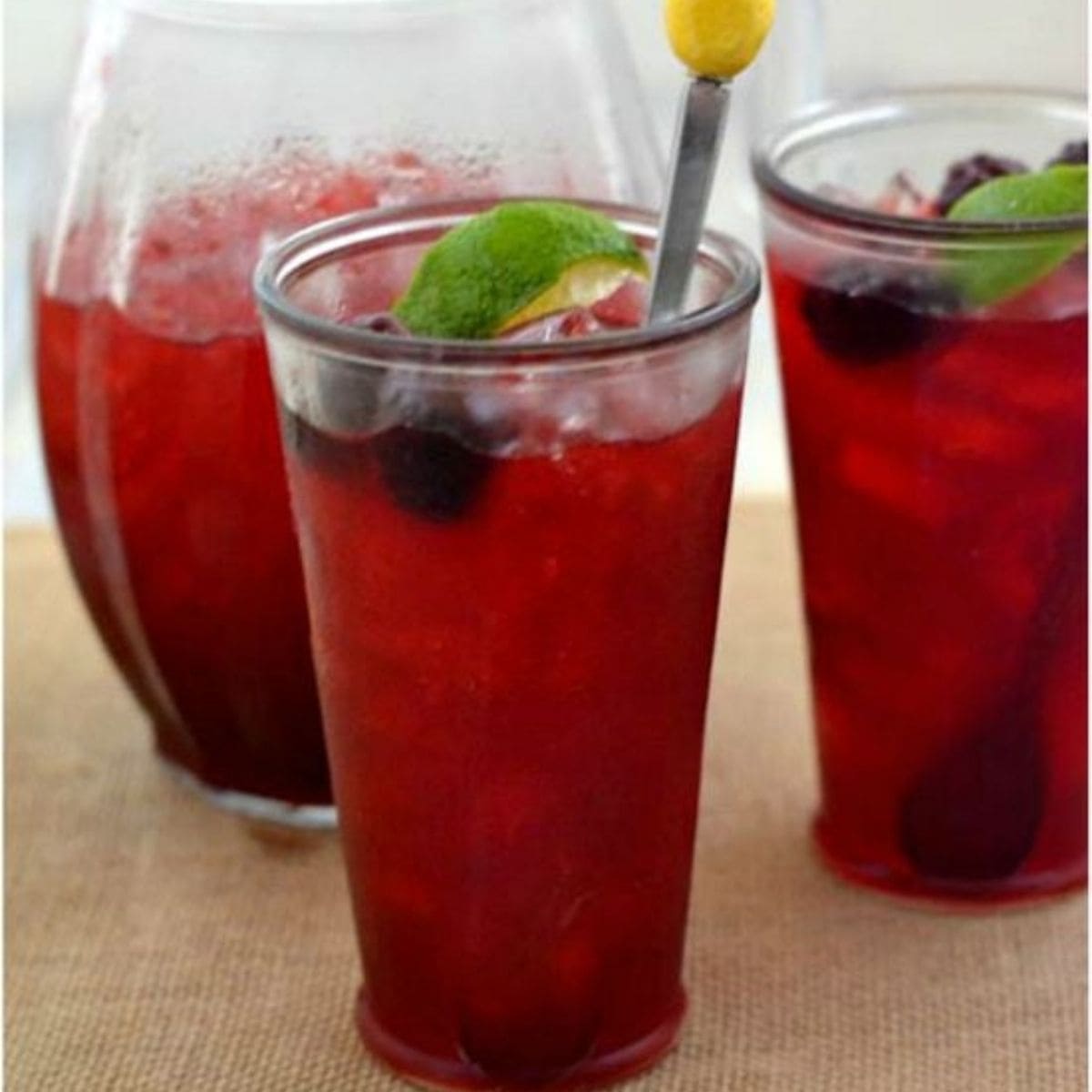 Frozen Lemonade
Homemade lemonade ice pops are a fun way to cool off the kids this summer. Any of the 20 lemonade recipes can be made into ice pops.
Blueberry Lemonade Ice Pops
who says lemonade needs to be served in a glass?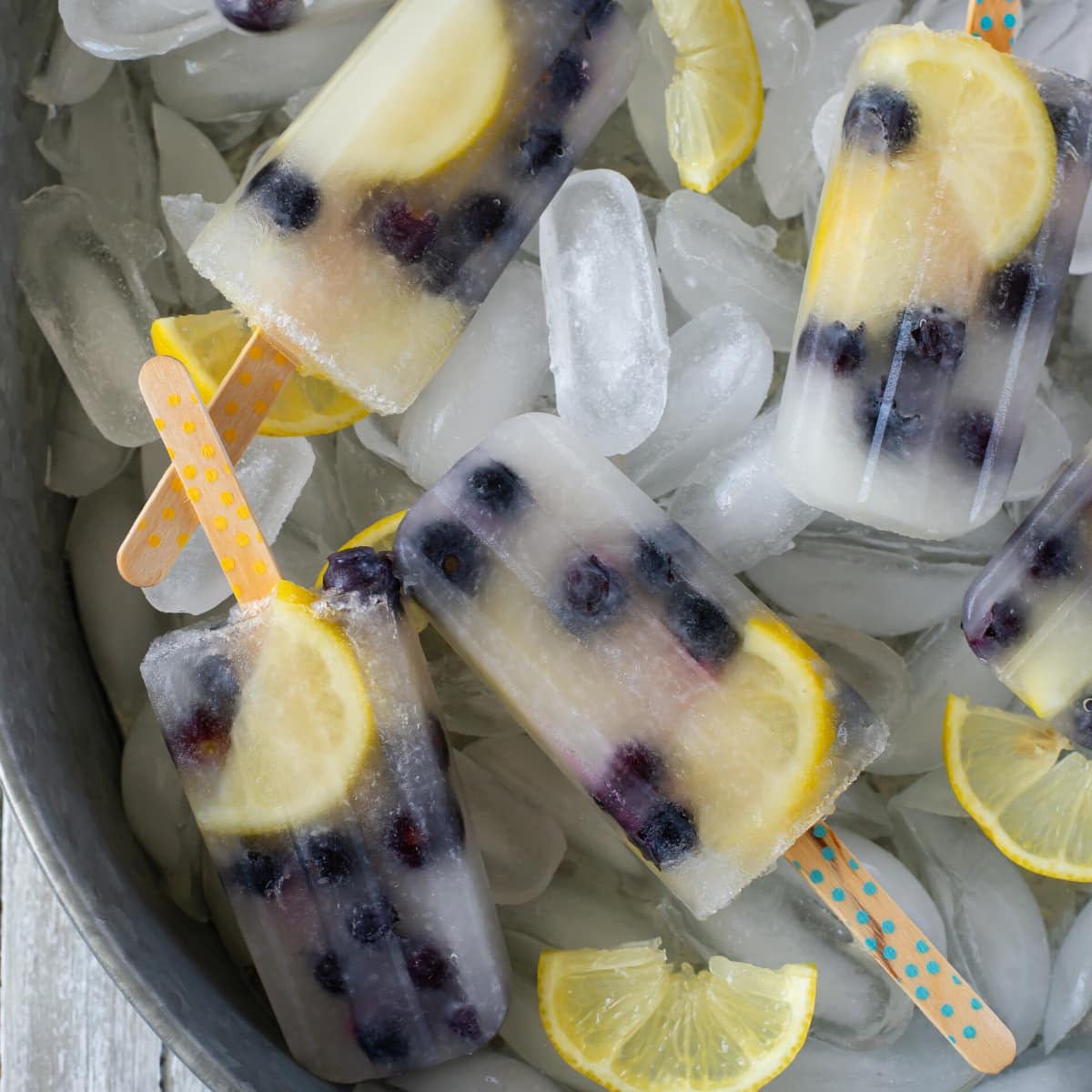 Strawberry Lemonade Ice Pops
Fresh strawberries and lemon slices add a surprise to these summer ice pops.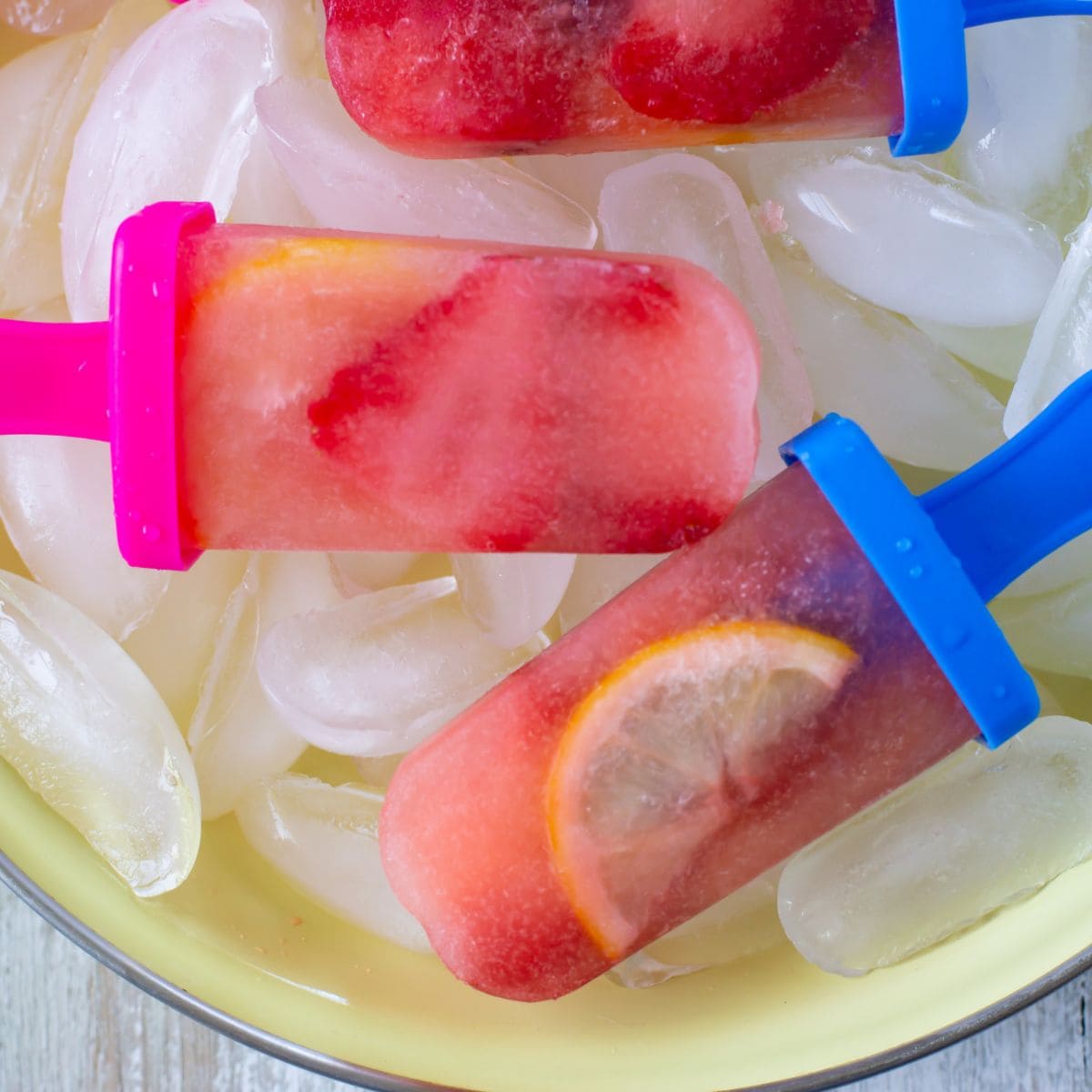 Herbal Lemonade
Want to try growing some fresh herbs so you can make homemade herbal lemonade?
Check out my 12 Easiest Herbs to Grow post to see how easy it is.