One of my favorite recipes to make during the summer is barbecued pork that I have rubbed with my favorite homemade Sweet and Spicy Pork Rub.
Dry pork rub is made with brown sugar, smoked paprika, cayenne pepper and other spices that infuses pork with amazing flavor.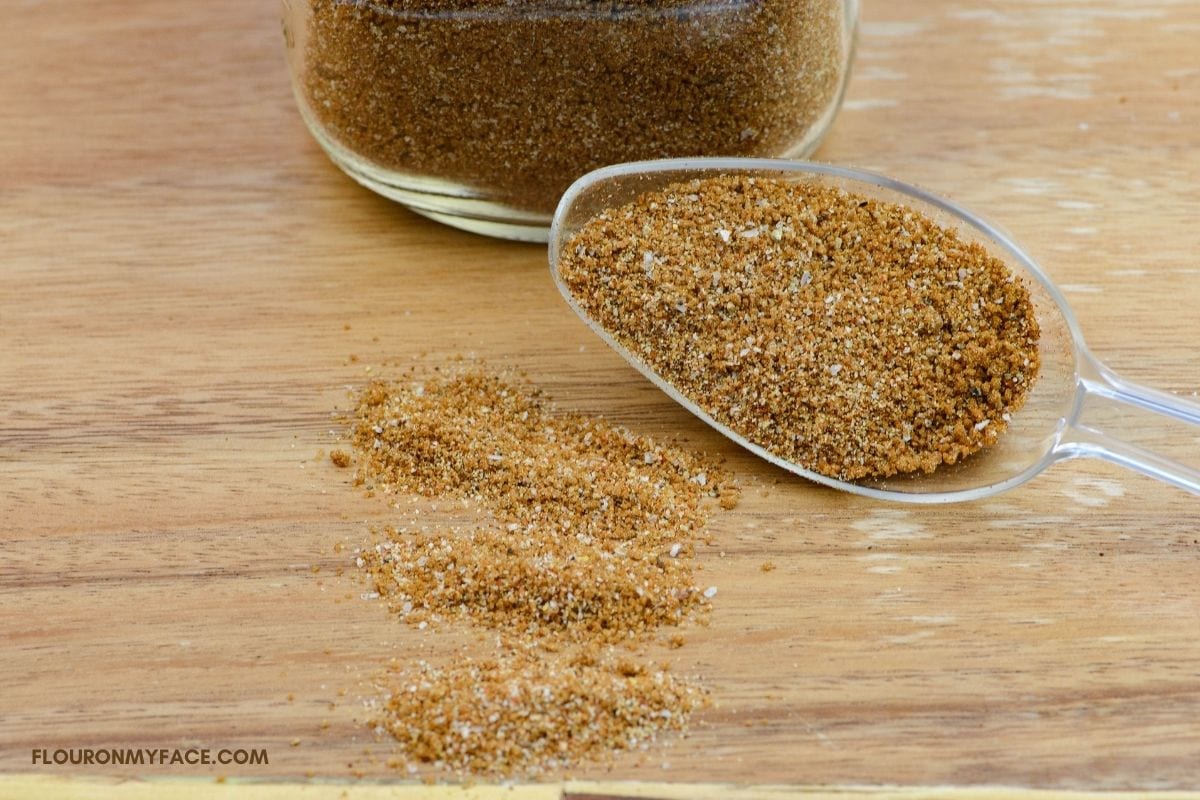 Pork Rubs are very easy to make and you can make them as sweet or as spicy as you like by changing up the amounts of a few of the ingredients.
You can make a big jar of pork rub and store it in an airtight container so you can have it on hand during the grilling season.
It also makes a great hostess gift during the grilling season.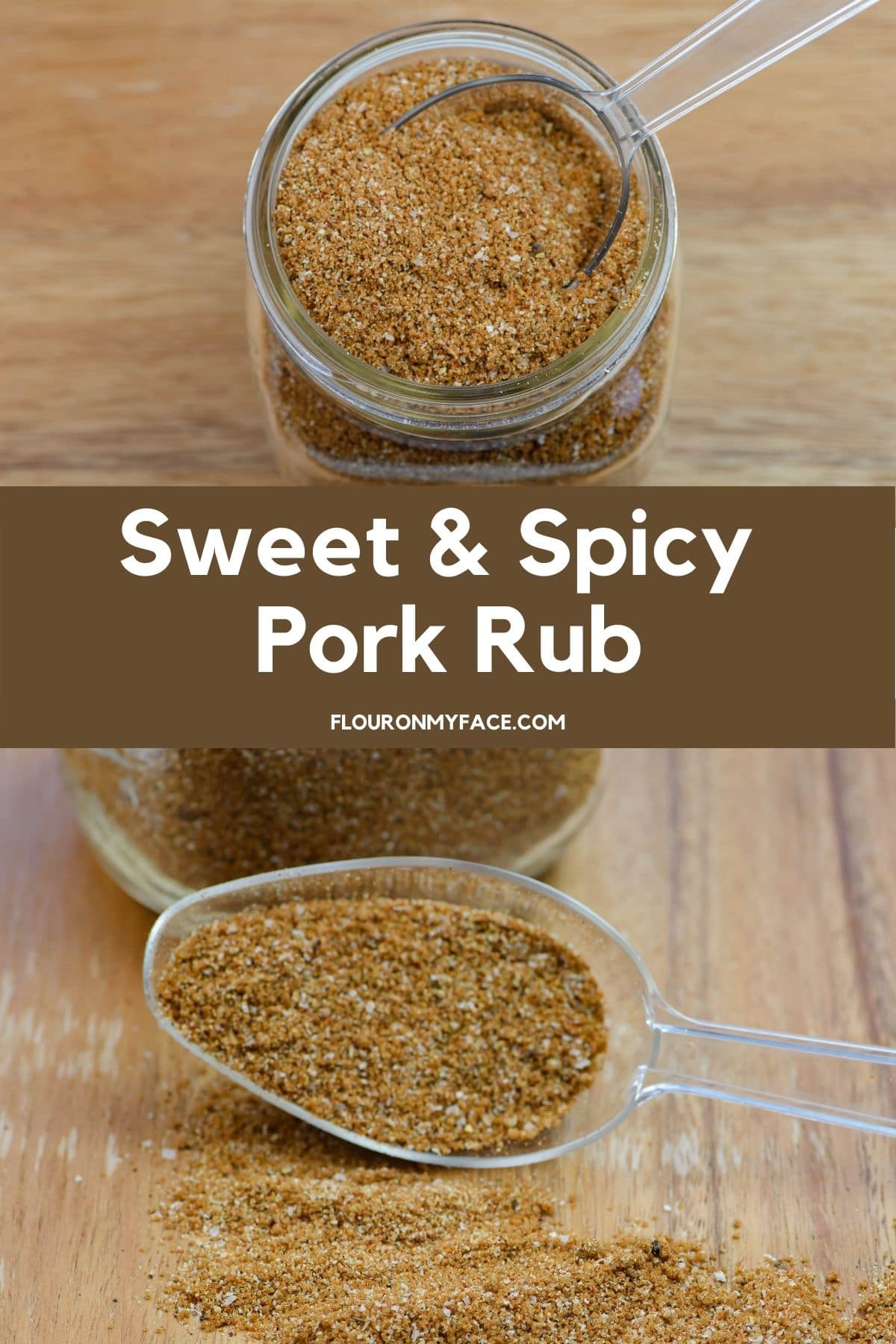 Sweet and spicy pork rub can be used to add a sweet and smoky flavor any type of pork rib, Boston butt for pulled pork, grilled pork chops and even to season grilled chicken.
You can cook the pork or chicken in the oven, on the grill, smoke it in a smoker, slow cook it in the crock pot or pressure cook it in the Instant pot.
For a few years now I have been playing around with a pork rub recipe. Over the years, I have made changes based on my taste preferences.
I like my pork rub to be sweet, spicy and smoky.
I think I have finally gotten the correct combination of spices for this pork rub.
You can find the direction to make this pork rub for the best pulled pork, bbq ribs and chicken.
Sweet and Spicy Pork Rub Ingredients
Pork rub ingredients are a small list of basic spices that you probably have on hand.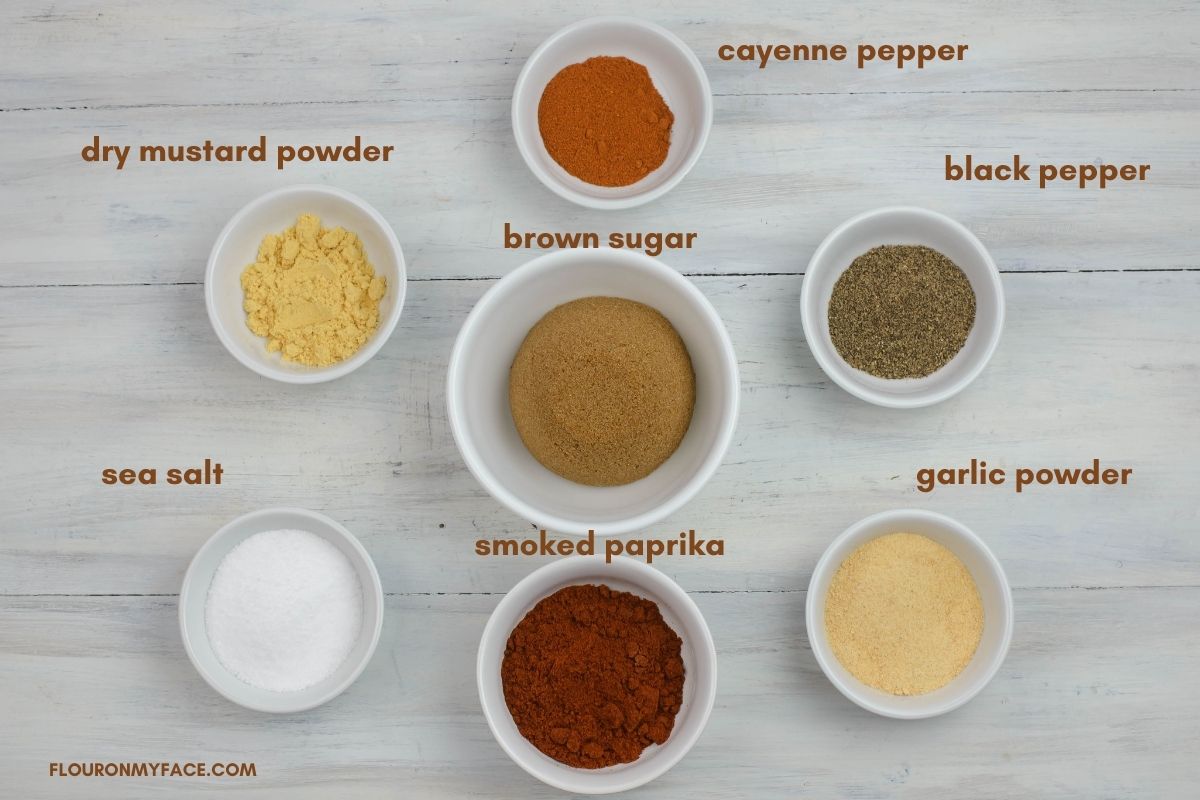 Directions to make a dry rub for pork
Below are the easy step by step directions to make this barbecue pork dry rub recipe.
Step 1: Gather the brown sugar and dried spices to make the rub.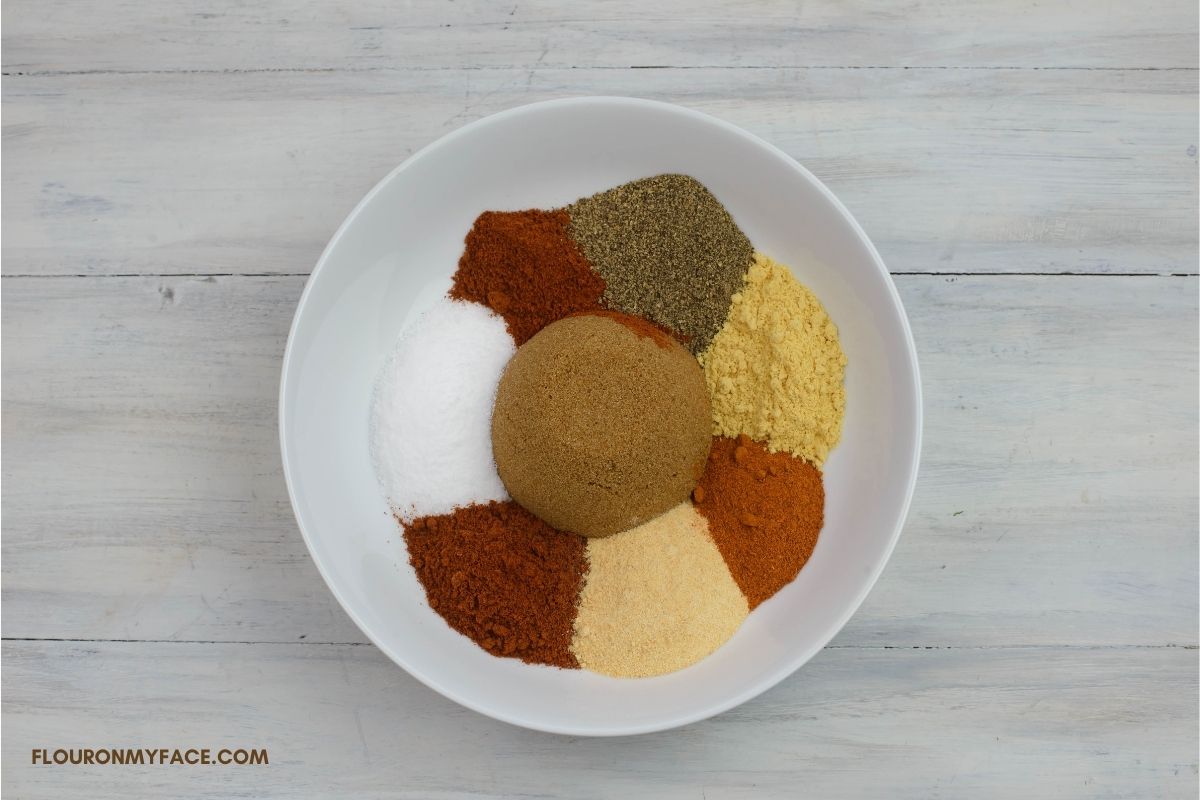 Step 2: Measure all the ingredients into a large bowl.
Step 3: Use a whisk to combine the ingredients.
Step 4: Continue to mix until all of the dry rub spices are mixed together.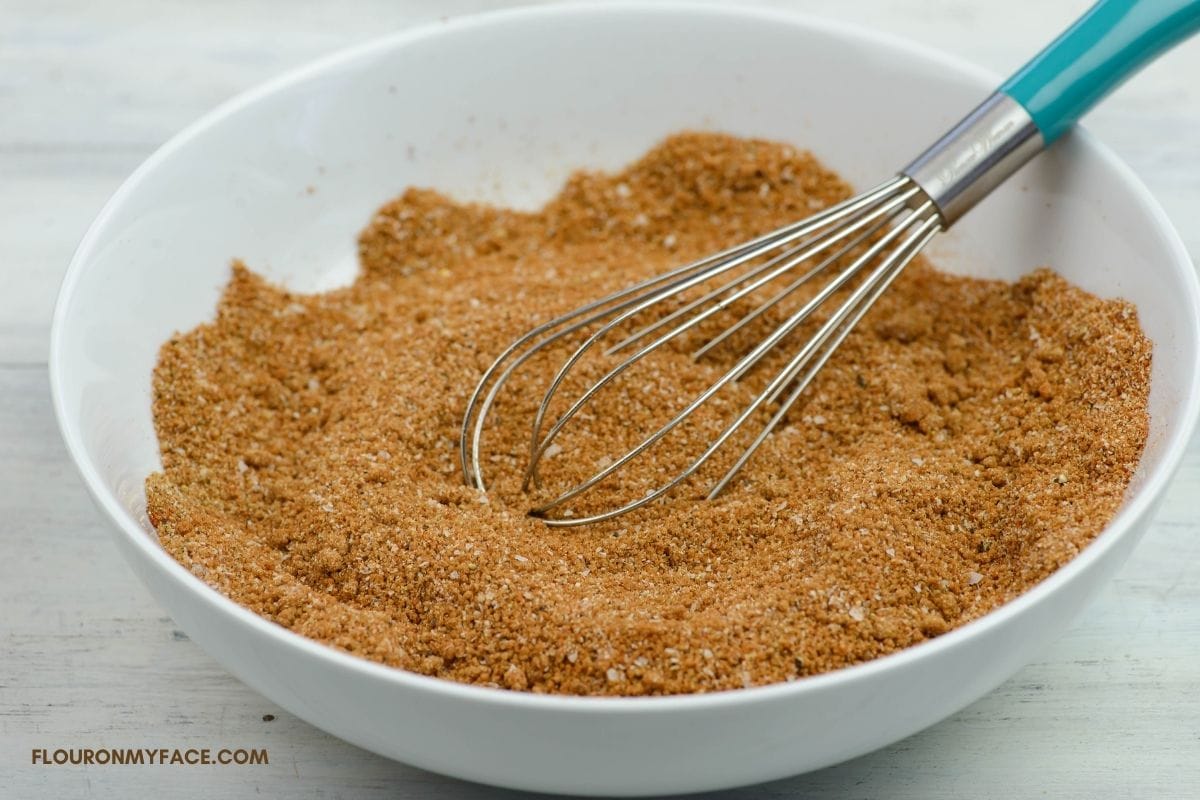 Step 5: Transfer the pork rub to a mason jar or plastic container with an airtight lid.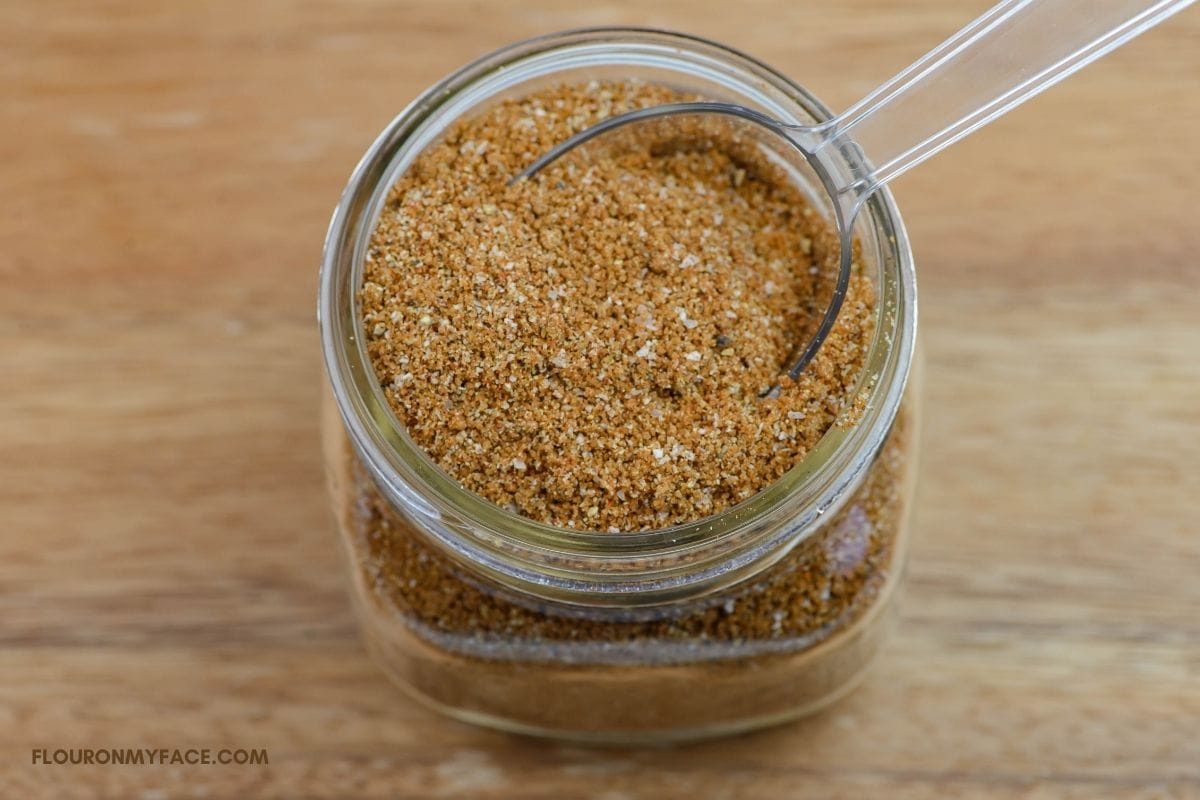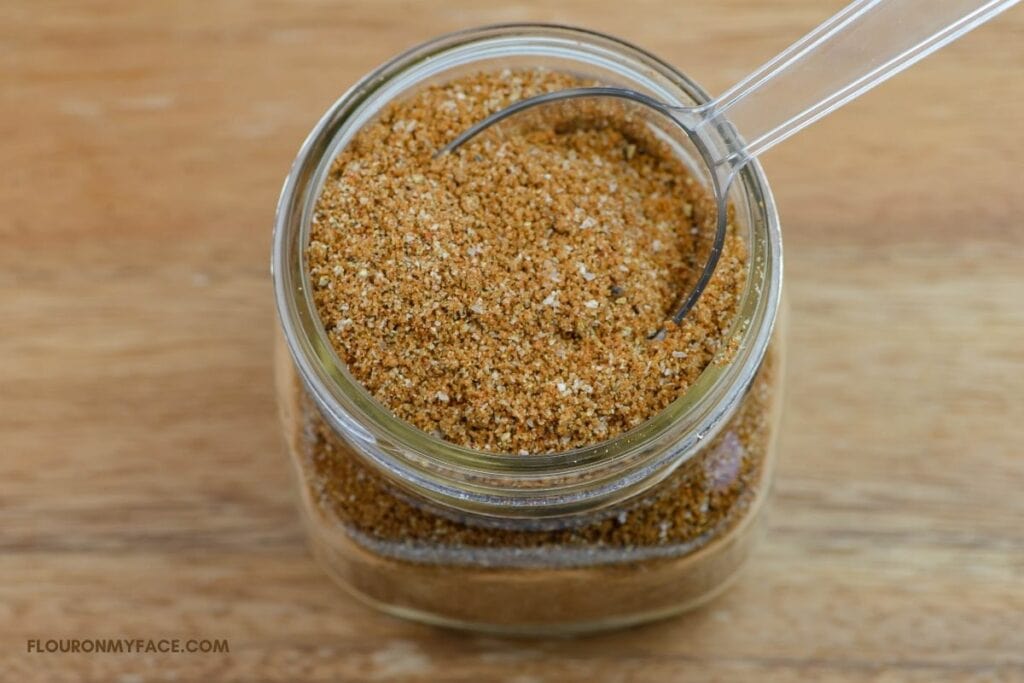 Recipe FAQS
Recipe Expert Tips
For best results follow these tips on how to use a dry pork rub.
How long to marinate before cooking?: The longer you can leave the meat marinating in the dry rub the better the sweet and smoky flavor will be in the cooked pork. It takes time for the rub to soak into the meat.
Best rub recipe for pulled pork: A sweet and smoky dry rub is perfect for pulled pork.
Pork Butt dry rub: I use this rub recipe to cook ribs, a Pork Butt, as a pork roast rub and for barbecued chicken.
Freezer Meals: Cover the ribs with the dry rub and freeze ahead of time so the pork has already been seasoned.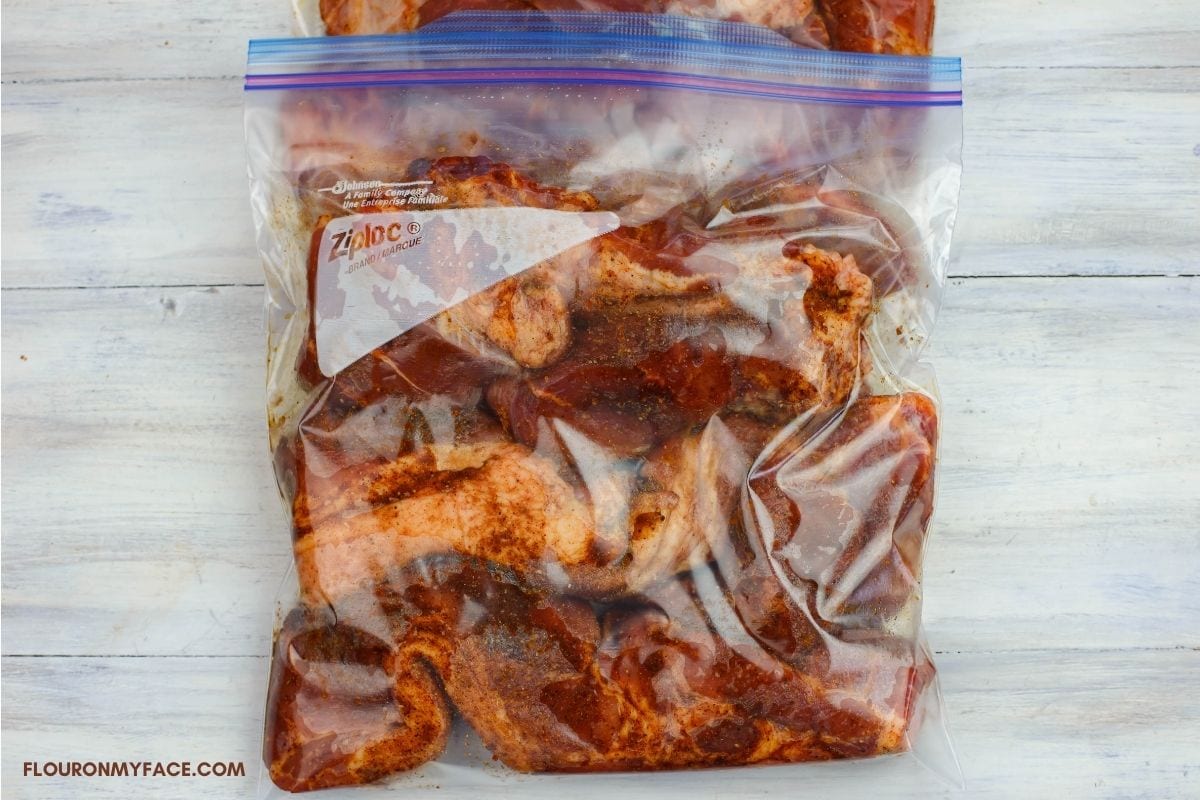 How much rub to use?
The amount of dry rub you will need will depend on the size and weight of the pork you are cooking.
Use 1 cup to 1½ cups of rub for a 3 to 5 pound boneless pork roast.
One or two racks of ribs will only need ½ to ¾ cups of rub. depending on the amount of ribs or size of pork butt you are cooking.
Keep in mind a large pork roast will need more rub to cover all sides in a thick layer than a rack of baby back ribs.
Sprinkle a thick layer of dry rub over the pork. Using gloved hands rub the dry rub into a thick layer on all sides of the meat.
Place the pork roast or ribs into a plastic bag or wrap a pork butt roast or pork loin roast tightly in aluminum foil.
Refrigerate for at least 4 hours for ribs or overnight which is the way you will get the best pork rub flavors into the meat.
Seasoned pork ribs can be frozen ahead of time. Pull them out of the freezer, thaw and cook the seasoned pork on the grill.
More recipes you'll love
Leave a comment if you have a question about this or any other recipes I have shared. Tried one of my recipes? Leave a star rating on the recipe. Leaving a rating really helps me out. Thanks! Come hang out with me on Pinterest, Facebook and Instagram.
How to print, save or share the recipe
Click the buttons below in the recipe card to print, save to Pinterest or save the recipe to your favorites.
Best Barbecue Sides
What are some of the best barbecue sides to serve along with barbecued pork, chicken or beef?
Head over to my Best BBQ recipes page to find all the summer recipes to throw the perfect backyard bbq.