35 Comforting Chicken Dinner Recipes
Take a peek at these 35 Comforting Chicken Dinner recipes that will make your menu planning easy. With all this cold weather I am always on the look out for comfort food. Nothing says Mom loves you more than a warm and delicious dinner after a cold, cold winter day.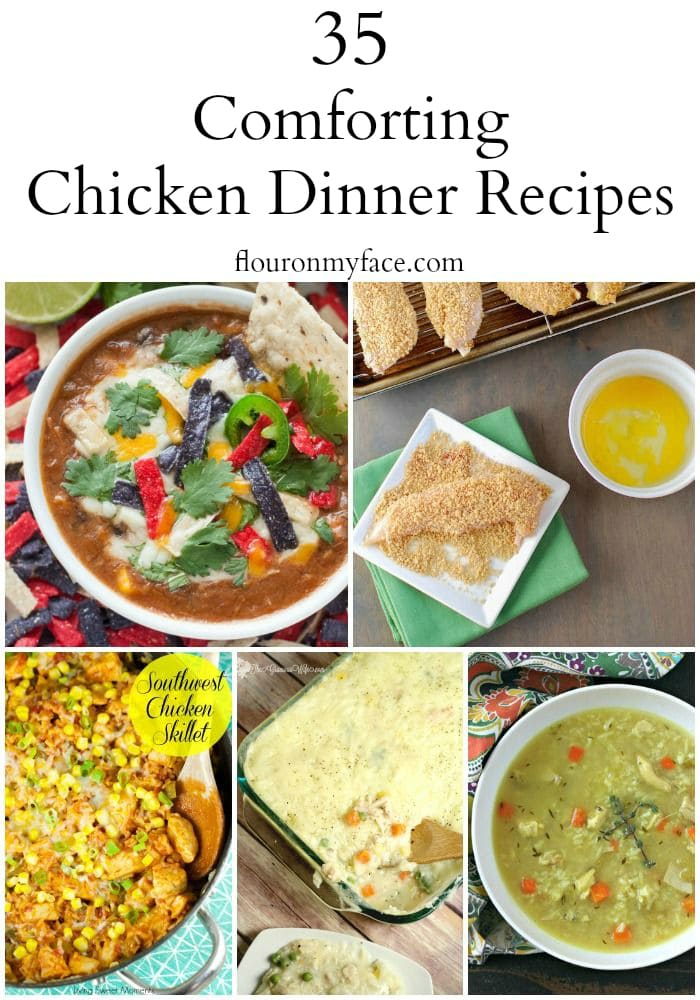 Chicken dinner recipes are my favorite dinner recipes. I love chicken more than I like beef or pork.
We have a few family favorite chicken recipes. I make them over and over again like this Crock Pot Chicken and Dumplings recipe. Or my easiest and favorite Crock Pot Chicken and Rice recipe.
They are two of the easiest and tastiest chicken dinner recipes I make. I am always on the look out for chicken dinner recipes. Because like I said a few moments ago I LOVE CHICKEN!
35 Comforting Chicken Dinner Recipes
Chicken Barley Soup with Spinach & Kale
Chicken Pot Pie with Biscuit Crust
Simple Chicken Potstickers
Love Chicken Crock Pot Recipes? Then check out the long list of Chicken Crock Pot Recipes I have shared over the past year.