25 Simple Spring Cocktails
These 25 Simple Spring Cocktails are perfect for sipping on. Now that the weather is warming up plan your next get together with some Spring Cocktail recipes.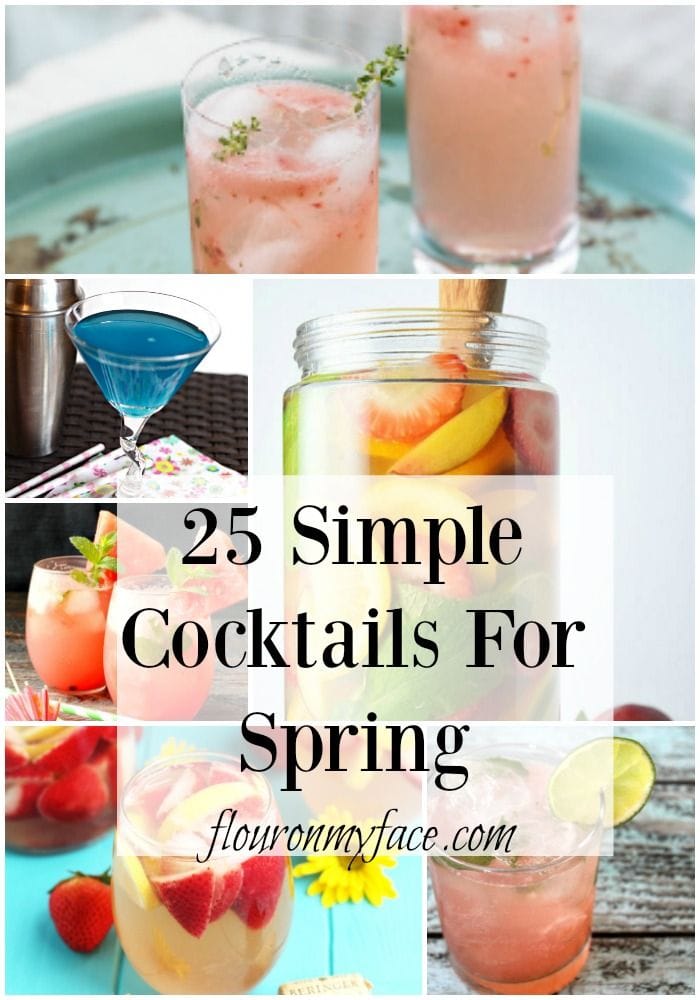 Now that Spring has finally arrived it is time to start thinking about sipping on some cool refreshing cocktails in the garden. If you don't have a garden you could sit on the porch. We have what is called a lanai down here in Florida. A lanai is a fancy word for a screened in porch.
I spend a lot of time on my lanai all year long. I love to sit out side and listen to the birds chirp or watch the squirrels that like to run across the power lines. I'm actually sitting on my lanai right now as I write this. Only there are no birds or squirrels to listen to right now since it is after midnight.
Now that Spring has sprung it is time to start thinking about those garden parties and Spring flings you will be hosting.
All good parties need a few simple cocktails your guests can sip in while mingling. These 25 Simple Spring Cocktails is a good place to start.
During the summer months when we have the family over for a cook out I like to serve a frozen cocktail to the adults. One of my favorite frozen cocktails is the Blue Hawaiian cocktail.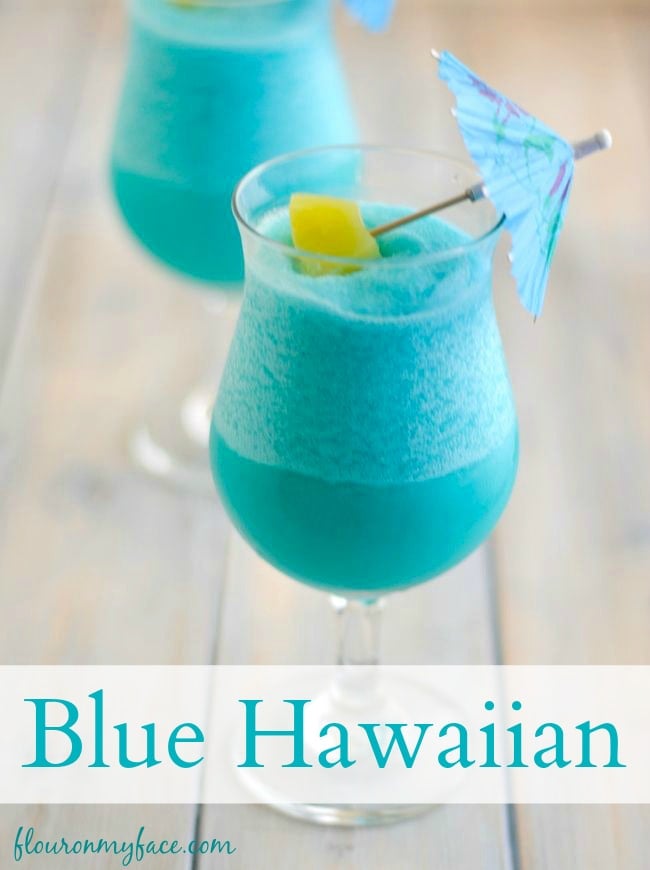 What kind of warm weather party will you be hosting this Spring? Hosting a baby shower? Ever thought of serving cocktails at your next baby shower? What about a DIY Mimosa Bar?
25 Simple Spring Cocktails: Drink Recipes perfect for warm weather
1. Blueberry Paradise
2. Midori Colada Cocktail
3. Blood Orange Cosmopolitans
4. Summer Bourbon Sangria
5. Strawberry Lemony Heaven
6. Blood Orange Mojito
7. Key Lime Pie Martini
8. Bahama Mama
9. Raspberry Ginger Bellini
10. Watermelon Mojito
11. Strawberry Lemon White Wine Sangria
12. Blue Hawaiian Cocktail
13. Creamy Limoncello Martini
14. Strawberry Cream Mimosa
15. Orange Blossom Citrus Mojitos
16. Plum & Thyme Champagne Cocktail
17. Citrus Sangria
18. Jalapeno Mint Moscow Mule
19. Emerald Lady Cocktail
20. Peach Martini with Raspberry
21. Red Wine Sangria
22. Blackberry Mint Limeade
23. Blueberry Mint Sangria
24. April Showers Cocktail
25. Strawberry Jam & Moonshine Cocktail