Here are 25 of the best Spring cocktails perfect for sipping in the warm weather.
I'm sharing 5 delicious Mimosa recipes, 5 amazing herbal cocktail recipes, 5 easy and fruity Mojito recipes, 5 colorful tropical beach cocktails and 5 fruity Sangria recipes that are the perfect cocktails to mix for yourself or for friends and family.
Now that the warm weather has finally arrived it is time to start thinking about relaxing and sipping on some refreshing and delicious cocktails.
Spring Cocktails
Will you be hosting a Spring baby shower, garden party, brunch or special occasion with friends and family?
Or maybe you'll be hanging out in the garden, backyard or enjoying the sounds of Mother nature on the porch?
You really don't need a special occasion to sit back and enjoy a cocktail and relax.
If it is a special occasion you need a Pink Rose Mimosa.
This delicately rose flavored floral cocktail is perfect for any spring themed holiday or special occasion.
This list of 25 delicious and classic cocktail recipes is a good place to start trying to find a few Spring pitcher cocktails or want to mix yourself a drink.
During the warm spring and summer when are cooking out I like make myself a frozen cocktail.
One of my favorite frozen cocktails is the Blue Hawaiian.
It is a colorful fruity cocktail that everyone enjoys when the temperatures start to warm up.
DIY Mimosa Bar
What kind of warm weather party will you be hosting this year?
A DIY Mimosa Bar, is perfect for any type of party.
Hosting a spring or summer baby shower?
Ever thought of serving cocktails at your next baby shower?
Both the mother to be and her guests can enjoy a Mimosa when you set up a bar serving the non-alcoholic version and the real deal at a baby shower.
Herbal Cocktails
Herbal cocktails are so easy and delicious to make.
If you're growing a few herbs in a container cocktail herb garden or you pick up a bunch of fresh herbs at the market there are many ways you can use herbs to flavor cocktails.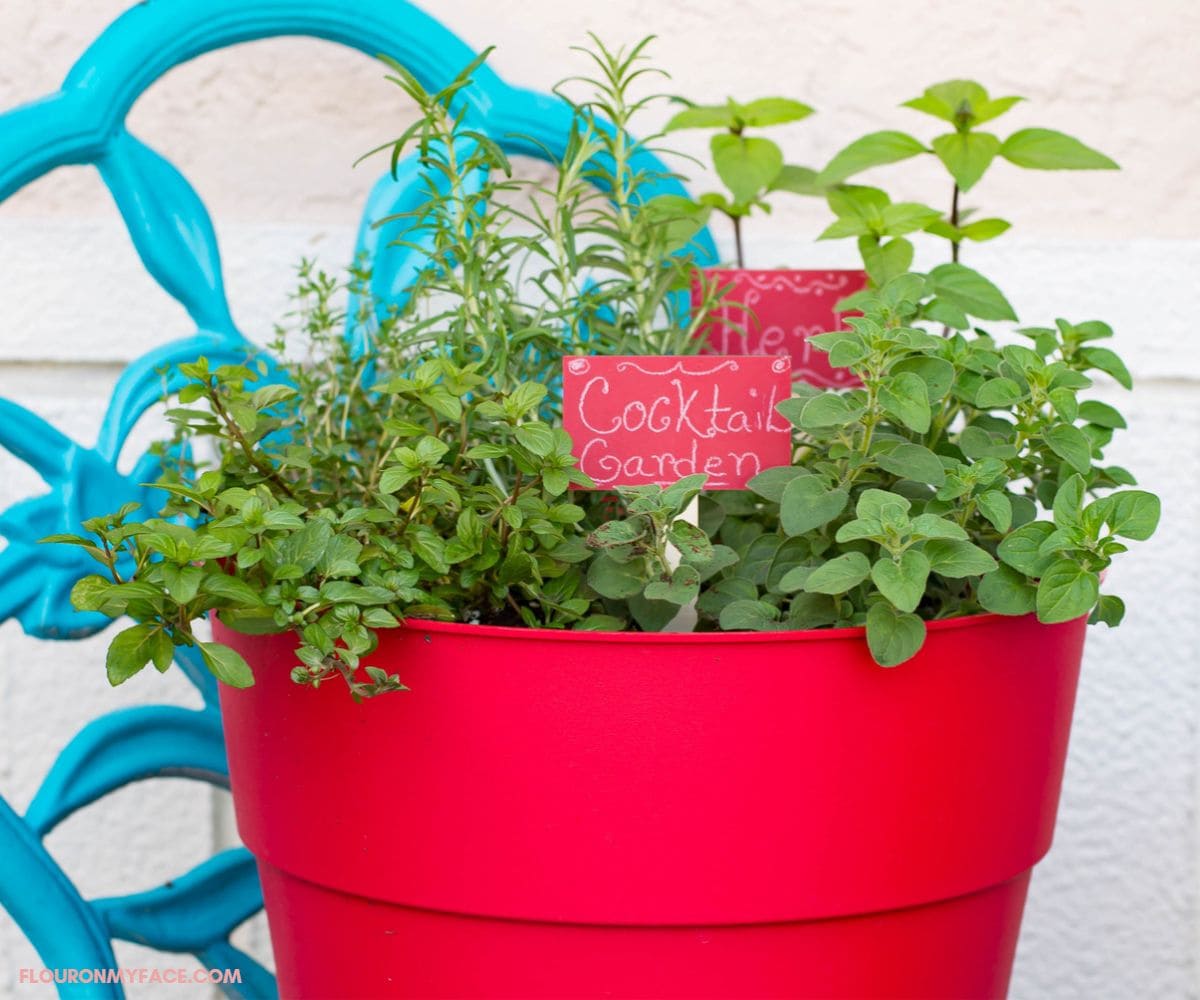 Mint is the most used and popular herb to flavor cocktails. And happens to be a very easy herb to grow in a pot.
If you love a Mojito then you should grow a pot of fresh mint so you always have some on hand.
Thyme, rosemary and pineapple sage are delicious when used to mix a cocktail.
Mimosas
A Mimosa is a spring cocktail made with champagne and chilled orange juice. You can also make a mimosa with other juice flavors like pink grapefruit juice.
A Mimosa is traditionally served in a tall narrow glass like a champagne flute.
You'll see Mimosas served at special occasions like Mother's Day brunch, weddings and baby showers.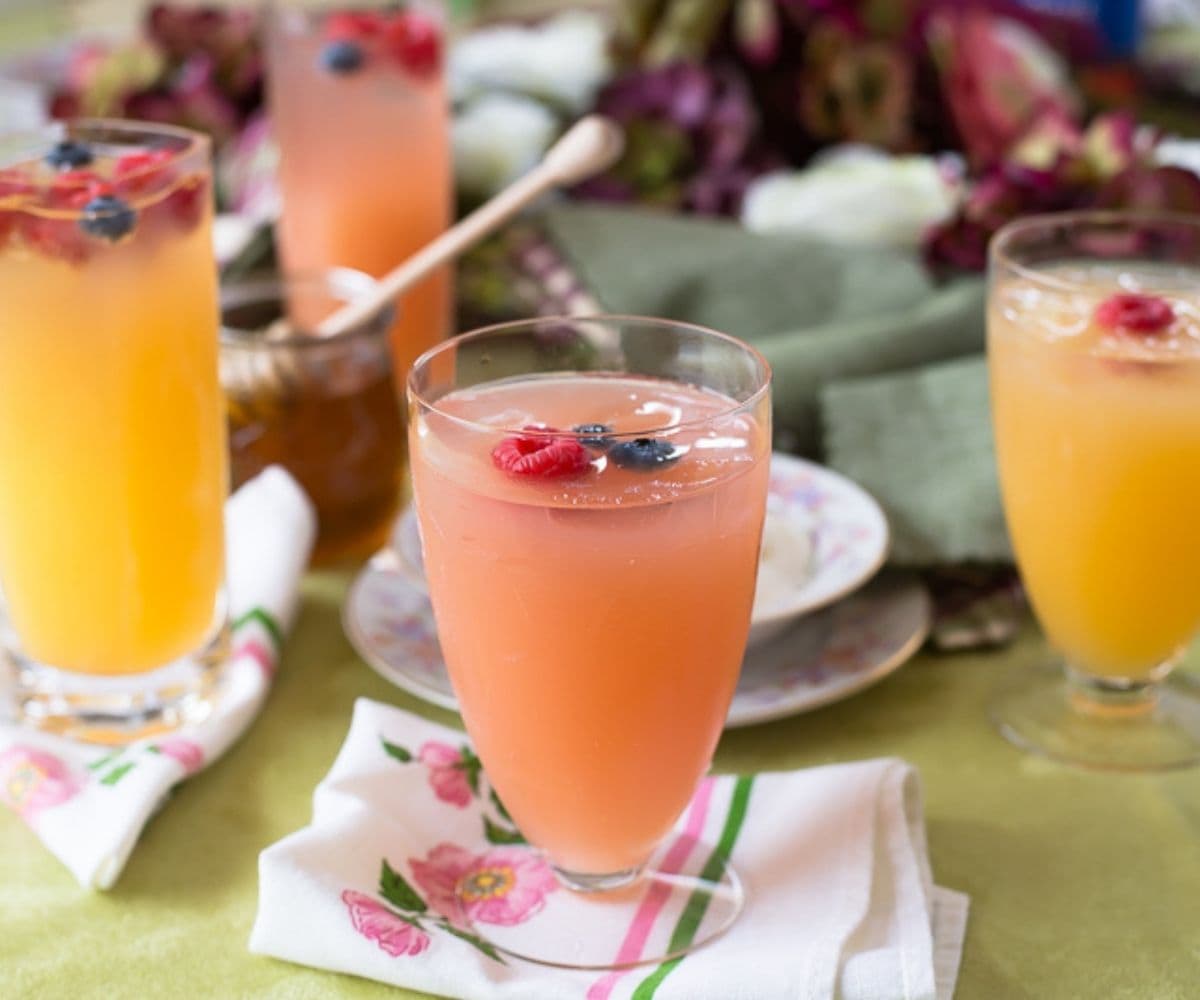 Mojitos
A Mojito is a traditional Cuban highball that is made with 5 simple cocktail ingredients.
You make them with white rum, sugar, lime juice, soda water, and mint.
A non traditional Mojito can be made with many different fruit flavors.
Check out the cherry, blueberry, mango, coconut and strawberry Mojito recipes below.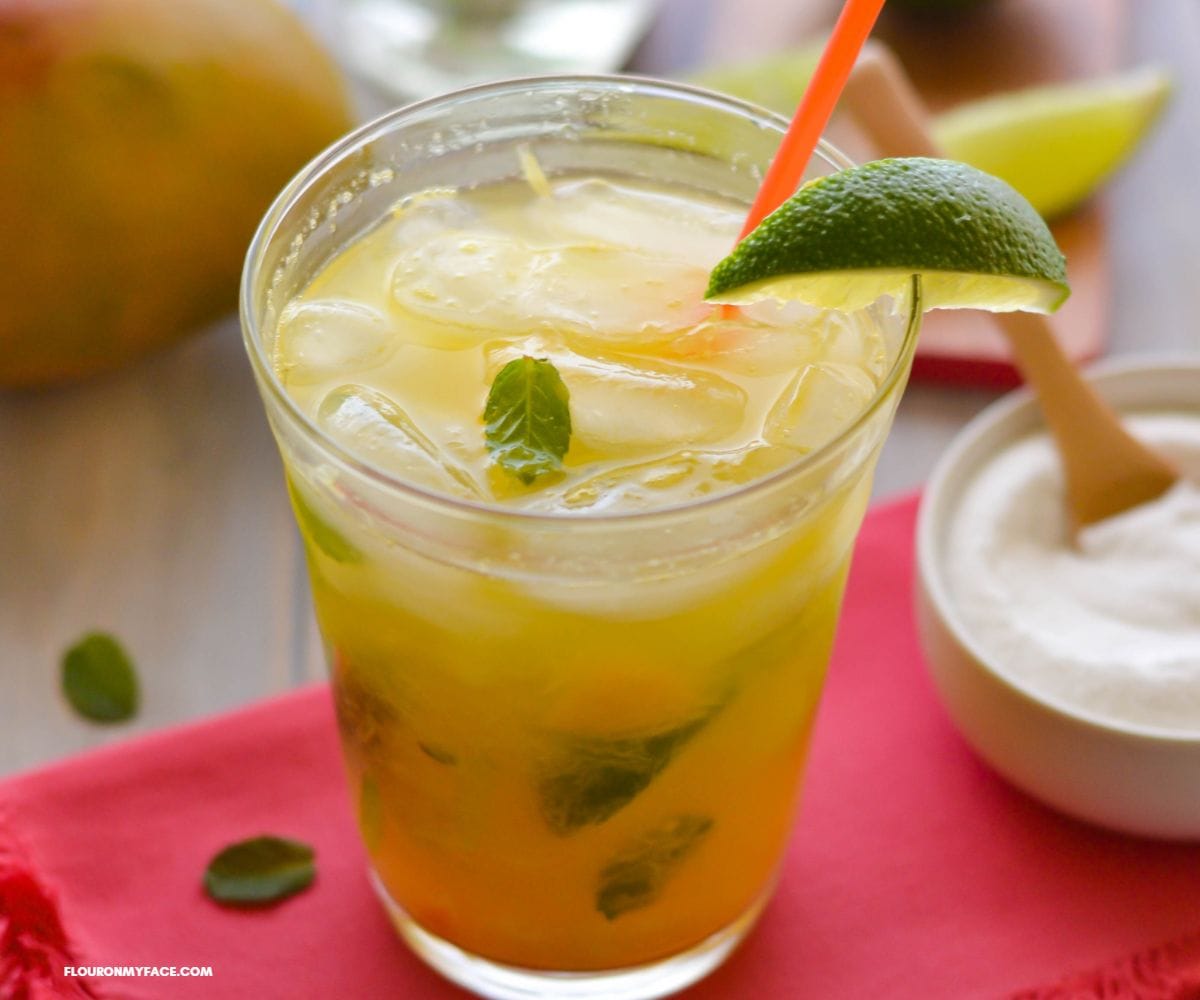 Colorful Cocktails
Colorful Spring cocktail are really fun.
Most of them are rum cocktails. Some of them are vodka cocktails.
I love a pretty bright tropical rum cocktail myself.
These cocktails are called Tiki cocktails because they are very colorful, made with rum and served with a lavish garnish of fruit.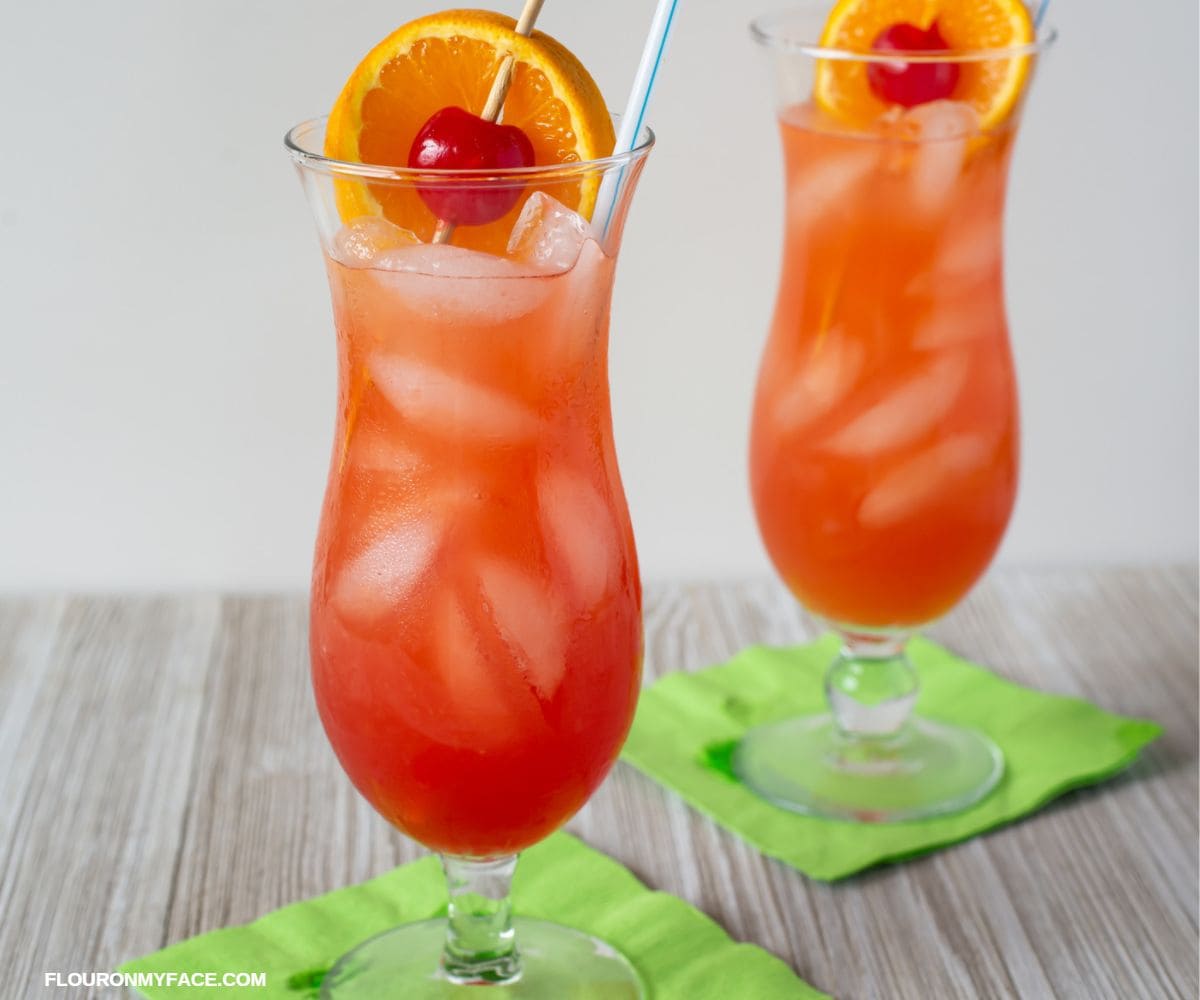 Sangria
A traditional Sangria pitcher recipe is a wine "punch" made with red wine that apples and citrus fruit has been steeped in.
A little sugar is added to add a sweet flavor to the wine.
Red wine sangria originates from Spain and Portugal thousands of years ago.
I like to experiment with sangria flavors and have made it using white Moscato, Pink Moscato, along with the traditional red wine Sangria.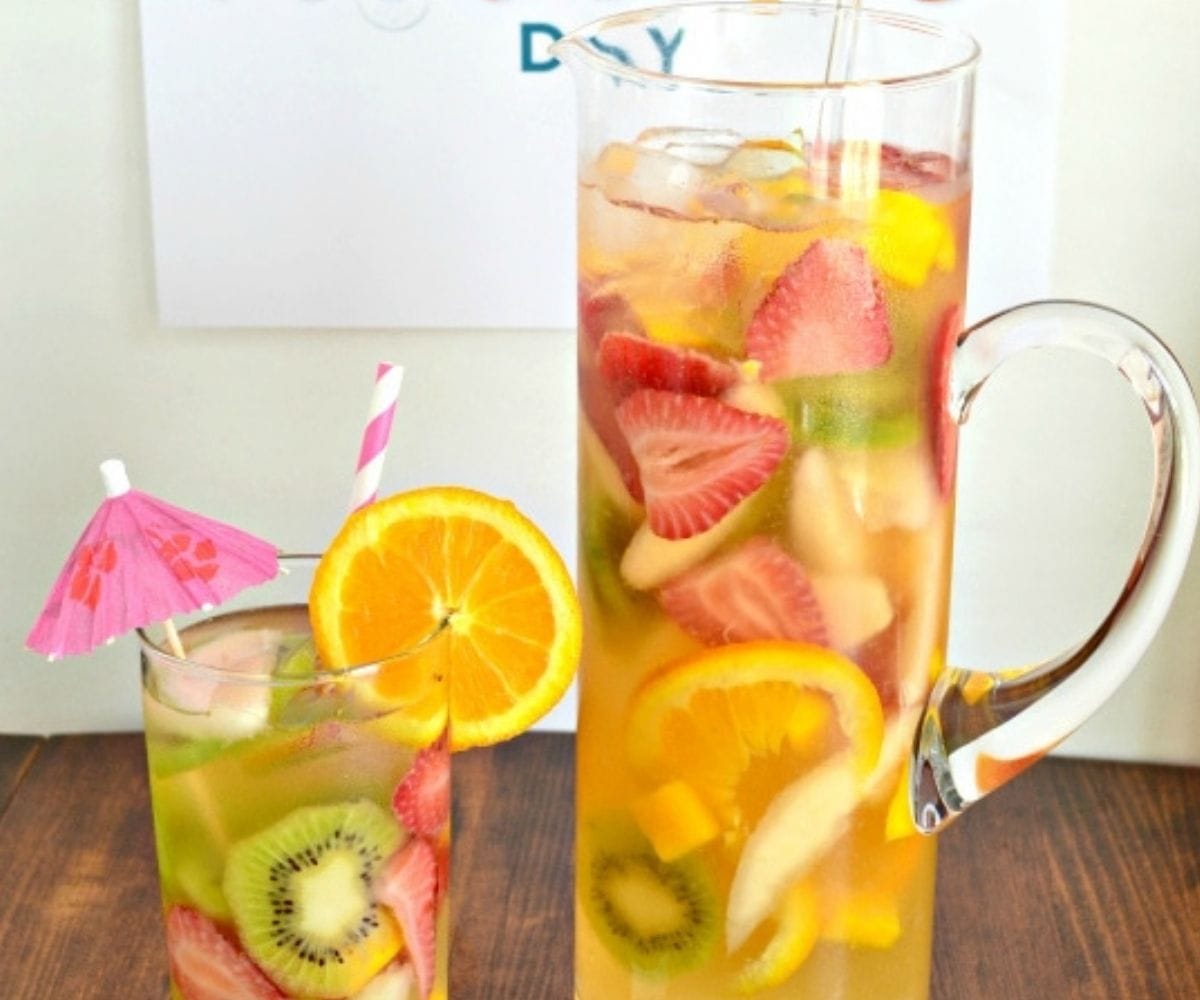 FAQS about cocktails
More cocktail recipes you'll love