How To Grow a Cocktail Herb Garden
Warm weather is here and it is time to start your Cocktail Herb Garden. Herbs are so easy to grow. Everyone should have a few pots of fresh herbs growing.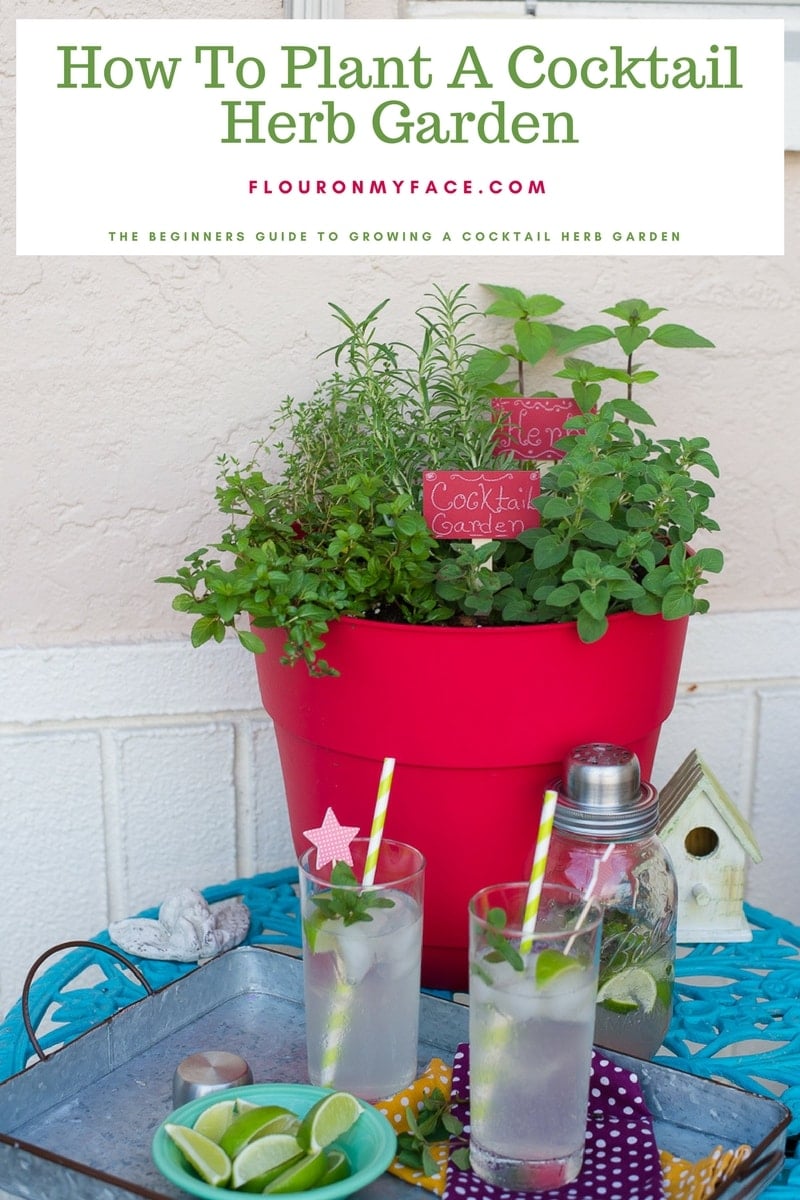 This year if you have decided it's time to start growing some of your own herbs a great way to get started is to plant a Cocktail Herb Garden.
Herb plants are some of the easiest plants to grow. I always have herbs growing in my container garden.
If you have always wanted an herb garden but don't know where to start, I am going to show you how easy it is to grow your favorite herbs so that you can enjoy using fresh herbs in cocktails or your cooking.
This is my favorite time of year because I love gardening. It wasn't always like that, though; when I first started gardening here in Florida, I didn't know where to start.
If you love easy & amazing recipes join the Flour On My Face Newsletter and get an email each time I share a new post.
Over the years, I have learned a few things. Mostly by trial and error.
If you have never started a garden or planted herbs in a container you are in for a treat. I am going to show you just how easy it is to grow fresh herbs at home.
Anyone Can Plant a Container Garden
Even if you don't have a suitable area in your yard to plant herbs in the ground or for a vegetable garden, you can still plant an herb or vegetable container garden.
It is so easy. Once you get a taste for using your own freshly-grown herbs or vegetables in your cooking or in your favorite cocktail recipes, you will fall in love with gardening and look forward to Spring every year.
Anyone can grow a few herb or vegetable plants in a nice, sunny spot in their yard.
This is the perfect chance for you to start gardening if you have always wanted to grow your own food to save money or to be able to walk out into the yard and harvest fresh herbs while cooking or making fresh herb cocktails.
Growing a few of your favorite herbs in a container is an easy way to start gardening for a beginner.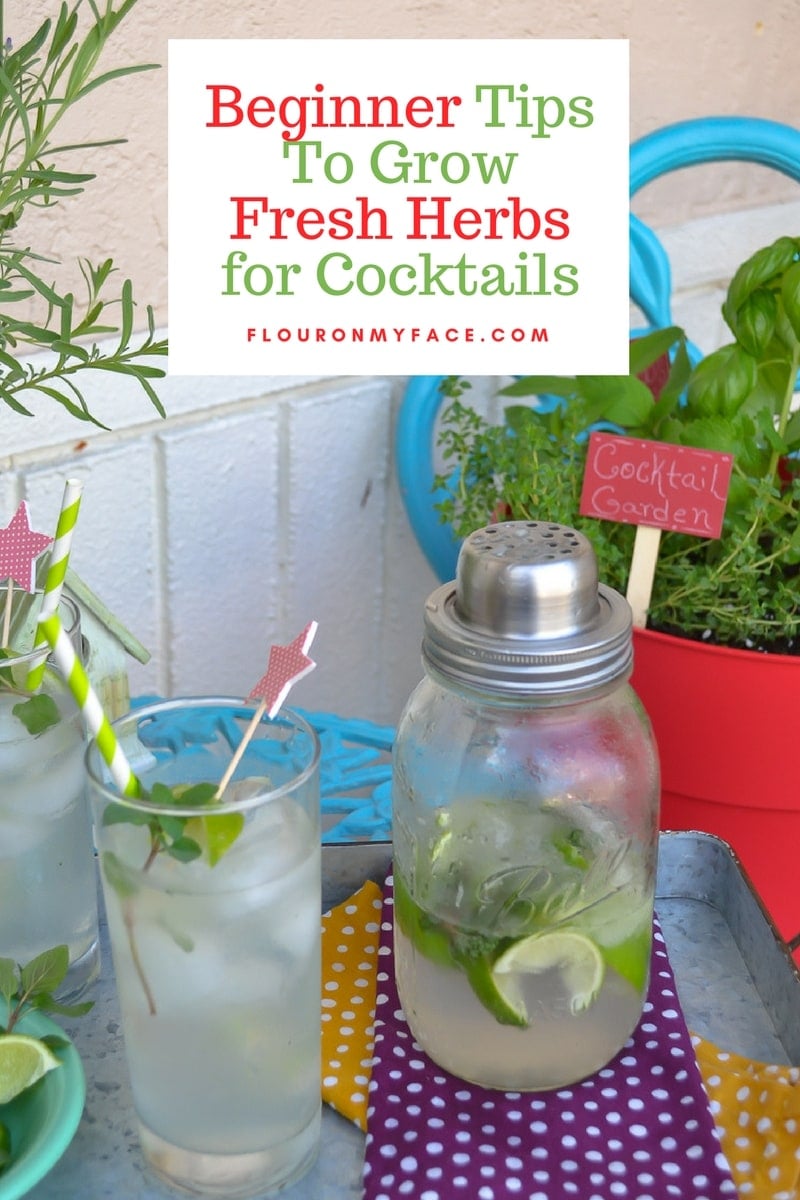 4 Simple Tips for Beginning Gardeners
Start with high-quality herb plants or grow them from seeds.
Garden Soils: Start with-quality potting soil. I like to use organic potting soil for container plants.
Gardening Zones: Know your USDA Plant Hardiness Zone- also known as your growing zone. Knowing your growing zone will help you pick out and plant the herb and vegetable plants that will thrive and produce the best during the growing season in your backyard garden.
Sunshine: Pick out a sunny spot in your yard for a garden bed or an area where your container cocktail herb garden will get at least 6 hours of sunlight each day. Herbs and vegetable plants need lots of sunlight to grow and flourish.
Watering your garden: Plant or place your container herb garden near a water source. Being able to easily water your garden when it is dry is very important. You can use a hose or a watering can to water your garden during dry periods when there isn't much rainfall in your area.
What is a Cocktail Herb Garden or A Bartender's Garden?
A Cocktail Garden or a Bartender's Garden, as it is also known, is an herb garden that has been planted with all of the herb plants you would use to mix your favorite herb-infused cocktails or herb-infused drinks like a lemon basil herbal soda.
It's the perfect time of year to start planning your herb and vegetable garden so that you will be ready for all your backyard summer celebrations.
What kind of cocktails or herb-infused drinks can you make when you have your own Cocktail Herb Garden? One of my favorite summertime cocktails is the Mojito.
I love muddling fresh mint that I have grown to make a Coconut Mojito or refreshing boozy cocktail popsicles like Coconut Mojito Ice Pops.
You can plan your cocktail herb garden or vegetable garden from home, and find everything you need in gardening centers or online.
You can find all of your gardening supplies with everything you need to plant a Cocktail Herb Garden or a vegetable garden at Amazon.
And if you are a Amazon Prime member you will get free shipping on potting soil.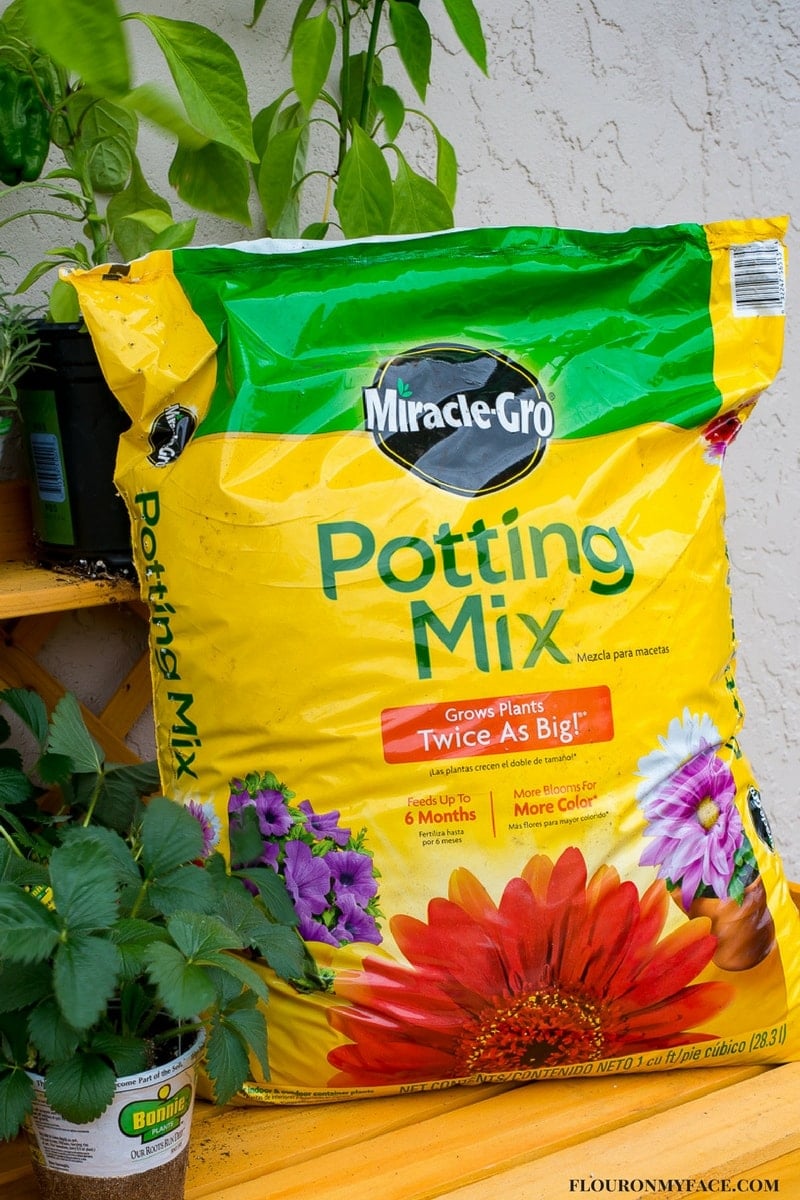 Herbs for a cocktail garden
Sweet Basil
Cinnamon Basil
Lemon Balm
Garden Sage
Lavender
Spearmint
Sweet Mint
Chocolate Mint
Oregano
Rosemary
German Thyme
English Thyme
Lemon Thyme
The Benefits of Using Good Potting Soils
When I plant my raised bed gardens or container garden, I know my plants will grow 2 to 3 times as big compared to other gardening products I have used. It's been scientifically tested and proved.
A good potting soil mix will feed your plants for up to six months, so I don't have to worry if I am fertilizing my newly potted herb plants the correct way to get them off to a healthy start.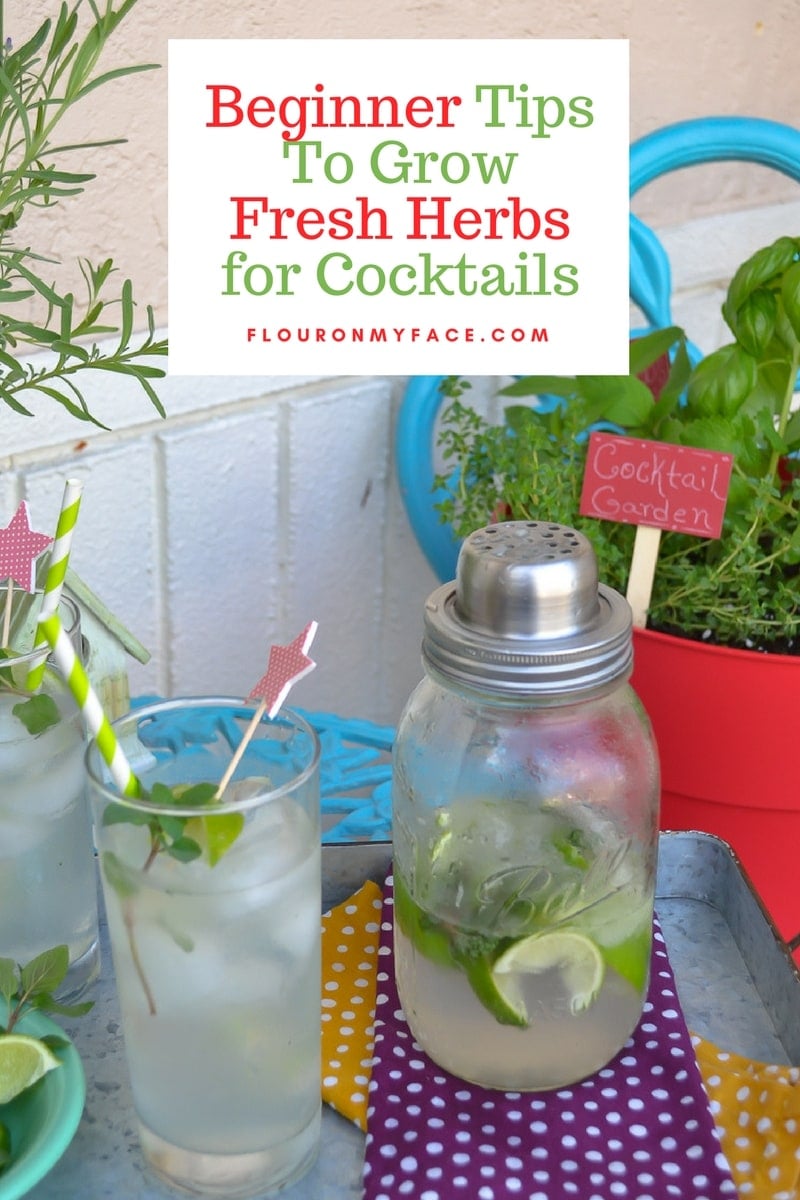 Planting herb plants in containers is easy!
Easy Herbs to Grow from Seeds
Herbs are some of the easiest plants to grow from seeds. They are easy to start, you can start harvesting fresh herbs quickly. Check out some of my favorite Herbs to grow from seeds.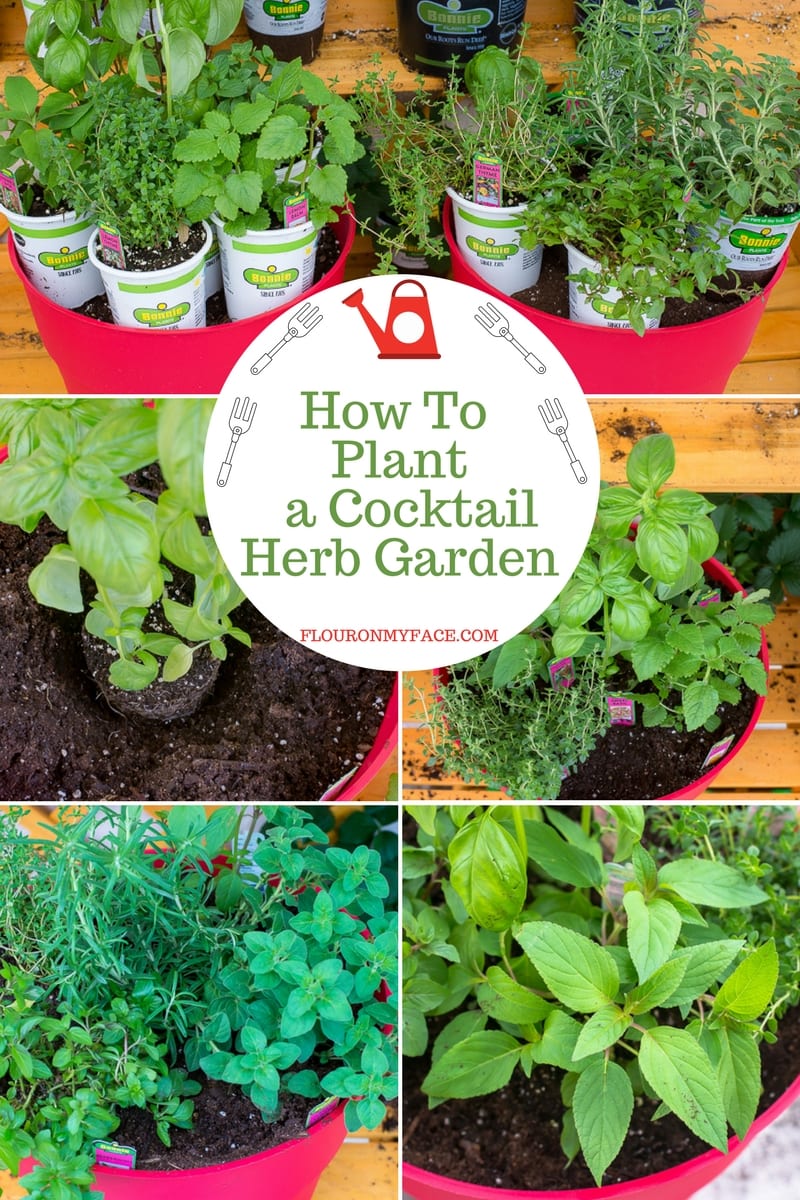 How To Plant a Cocktail Herb Garden
Supplies
Herb plants
a container with drain holes, a sunny area in your yard, or a raised garden bed
A good potting soil for containers
A water source (which can be a garden hose or a watering can)
Plant Food to start a plant-feeding schedule 30 days after planting
Instructions
Pick out and buy the herbs you love and will use tp you make your favorite cocktail recipes.
Fill the container with potting soil.
Arrange the herb plants in the container. You can place the tallest herbs in the center like I have or you can arrange the tallest herbs towards the back of the container.
Fill the areas around the herb plants with more potting soil so the roots are completely covered and the soil at the top of the herb plant is even with the potting soil in the container.
Water the freshly planted herb plants well.
Place the cocktail herb garden in a slightly shaded area so the herb plants can recover from the shock of being transplanted.
Gradually move the container cocktail herb garden into full sunlight.
Watch your newly planted Cocktail Herb Garden grow and thrive.
Pick herbs as needed for your fresh herb cocktail recipes – it's as easy as that!
Less than 30 days later my Cocktail Herb Garden is huge!
I've been sipping on herbal cocktails like the Spicy Jalapeno Thyme Margarita recipe.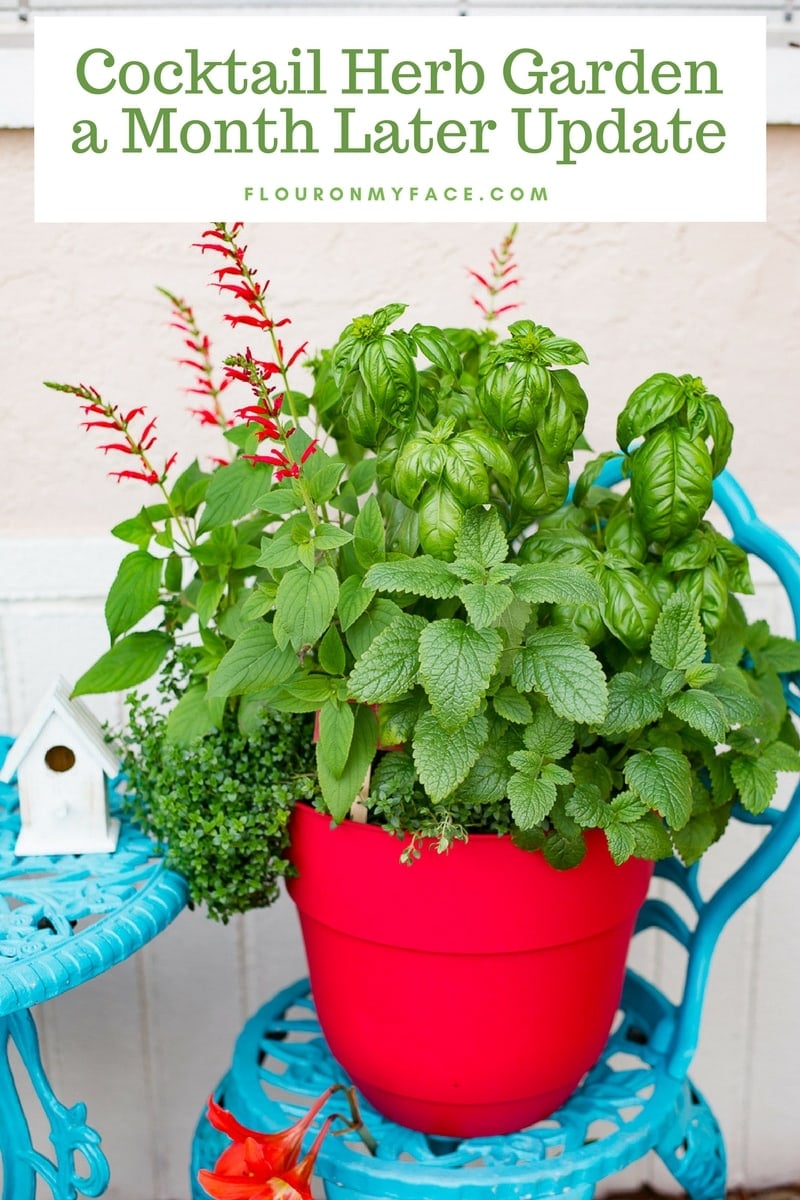 For more information on gardening check out my Gardening page
You can find all of my garden tips and articles on my Gardening Page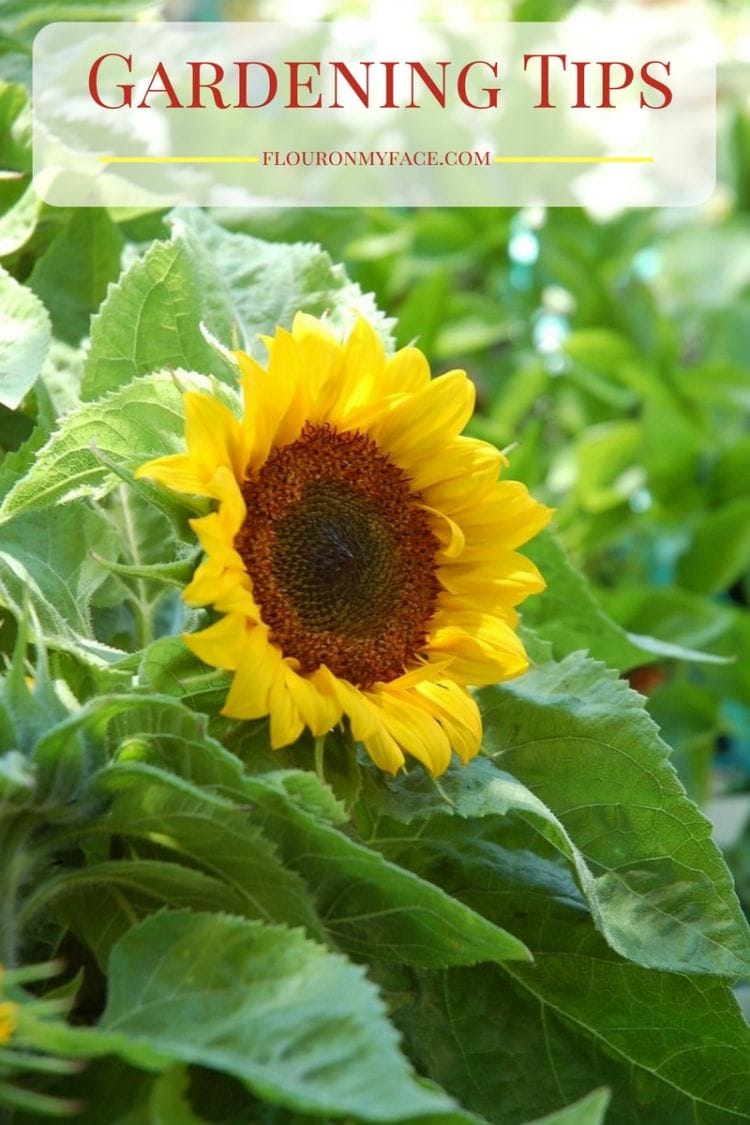 A Sample of Herbal Cocktails to make
Here is a sample of some of my favorite herbal cocktail recipes. You can find all of my herb-infused cocktail recipes on my Cocktail Recipe page.