57 Cinco de Mayo Recipes
These 57 Cinco de Mayo recipes will help you celebrate Cinco de Mayo in style. Good food and celebrations abound on May 5th whether you're a native of Mexico or you just need an excuse to cook some good Mexican food and enjoy a delicious cocktail.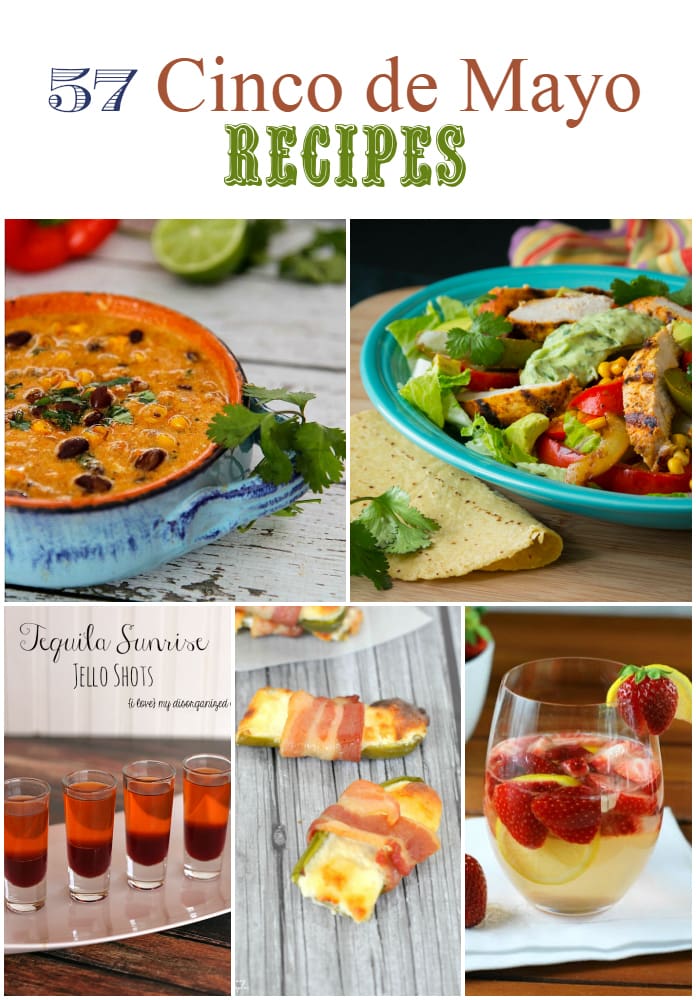 I love Mexican food and eat some form of it at least once a week. Chicken tacos are a favorite dinner in my family and I love topping them with my homemade Pico de Galo recipe.
Or I eat some type of Quesadilla. Quesadillas are so easy to make. The kids love plain cheese quesadillas. I love a roasted pepper quesadilla.
I also love making a chicken quesadilla with whatever chicken I have on hand. Quesadillas are a great way to use up leftover chicken.
I've got to have some sour cream, avocado and salsa verde on mine.
What is your favorite Mexican food?
57 Cinco de Mayo Recipes
Fish Tacos w/Mango Salsa
Layered Taco Salad
Crispy Mexican Chicken

My favorite Mexican recipes for Cinco de Mayo