53 Sweet Summer Peach Recipes
Peach season is here and I have rounded up 53 Sweet Summer Peach Recipes for you.  If you have an over abundance of ripe peaches and need a few more peach recipes here are a few to add to your recipe box.
After you've made the old standby peach cobbler and peach pie recipe try some of my favorite foodie blogger recipes using fresh peaches.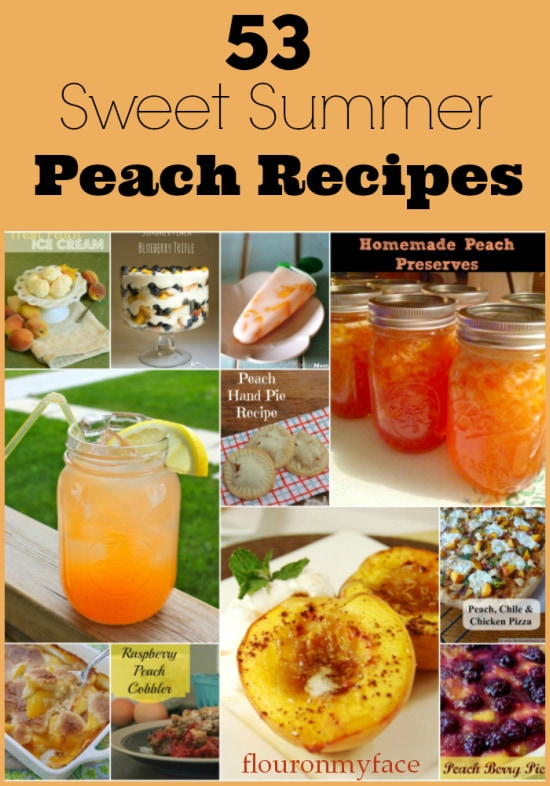 I love biting into a sweet fresh peach. It's a little messy but when that sweet peach juice is dribbling down your chin you know you have tasted a little bite of heaven.
One of the things I miss most about living in Georgia is eating fresh picked peaches during the summer months. One of my favorite ways to keep the summer flavor of fresh peaches long after peach season has gone by is to make peach jam. I've included some of my best peach jam recipes that you may have missed. One is a new recipe that I just posted for Peach Vanilla Jam. 
 53 Peach Recipes