This Peach Vanilla Jam recipe is for all you Ball Jam and Jelly Maker users out there but you could very easily add a few vanilla beans to a pot of peach jam that you are making using traditional canning methods.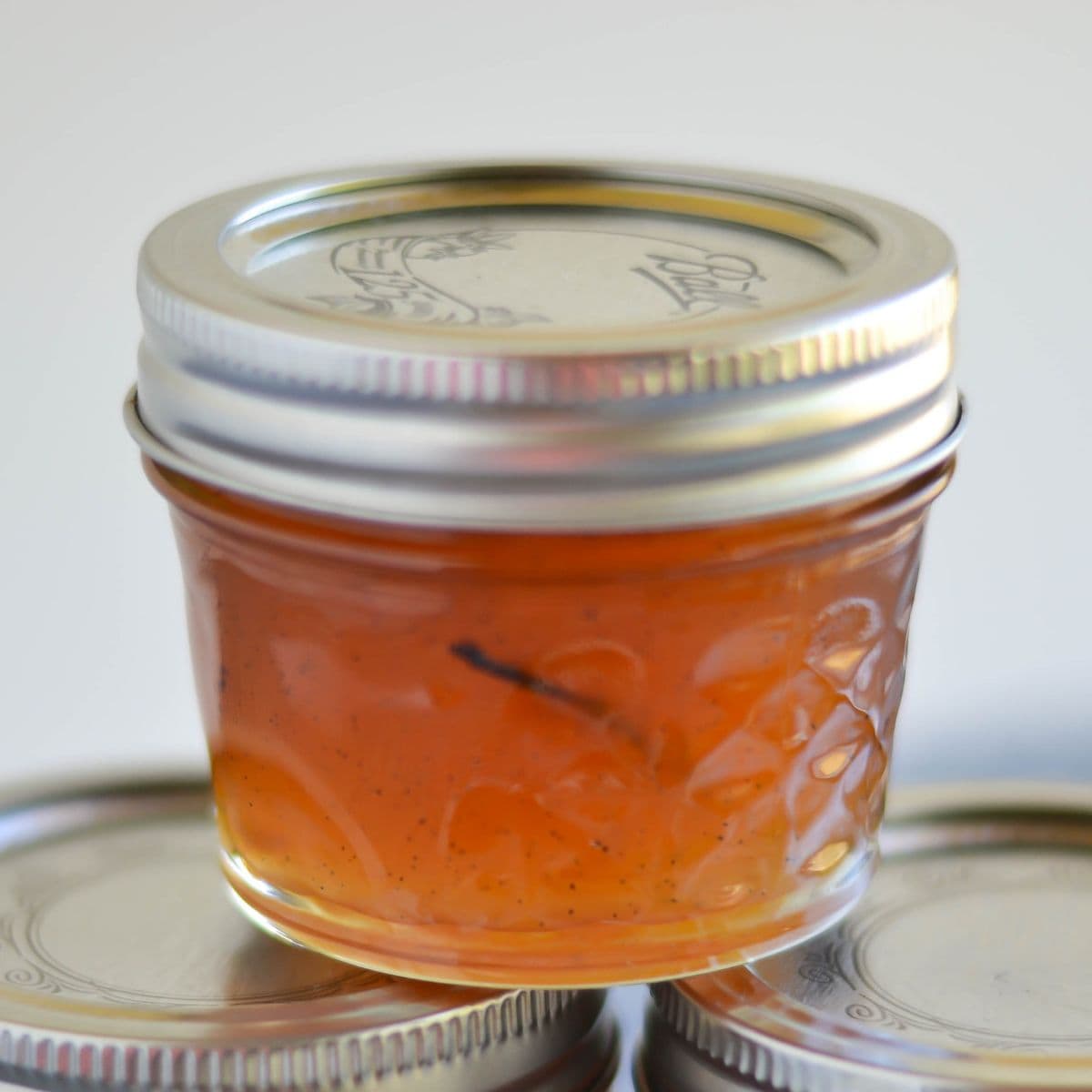 Adding vanilla beans (affiliate link) to any flavor of jam adds a lovely vanilla flavor that you just can't get by adding vanilla extract.
Fresh vanilla beans have a much deeper and richer vanilla flavor that is very similar to vanilla extract but so much better. 
I've been holding on to this Peach Vanilla Jam recipe for a couple of months.
Saving it for when the summer peaches come in. Now that July is here the stores are stocking beautiful summer peaches. I can buy peaches pretty much all year long here in Florida but summer peaches are the juiciest and have the best peach flavor than at any other time of the year.
This Peach Vanilla Jam happens to be one of my favorite jams that I make. While the rest of the family loves strawberry jam the best. Last year I made a strawberry vanilla jam that was so good. 
Buying bulk vanilla beans on Amazon (affiliate link) is a much cheaper option than buying 2 vanilla beans in the grocery store. And once you have a few vanilla beans in the cabinet you will find many ways them.
More Ball Jam & Jelly Maker Recipes
Email questions or recipe requests to flouronmyface@gmail.com. Follow me on Pinterest, YouTube, Instagram and Facebook.
Looking for more Ball Jam and Jelly Maker recipes or canning recipes? Check out my canning recipes page.