20 Iced Tea Recipes
It is stifling hot down here in Florida already. It amazes me how quickly the the weather here goes from beautiful in the early Spring to scorching hot in a blink of an eye.
One way we love to cool off is with a tall glass of sweet iced tea. Adding fresh fruit and herbs is a great way to turn a boring glass of plain iced tea into to an awesome glass of iced tea.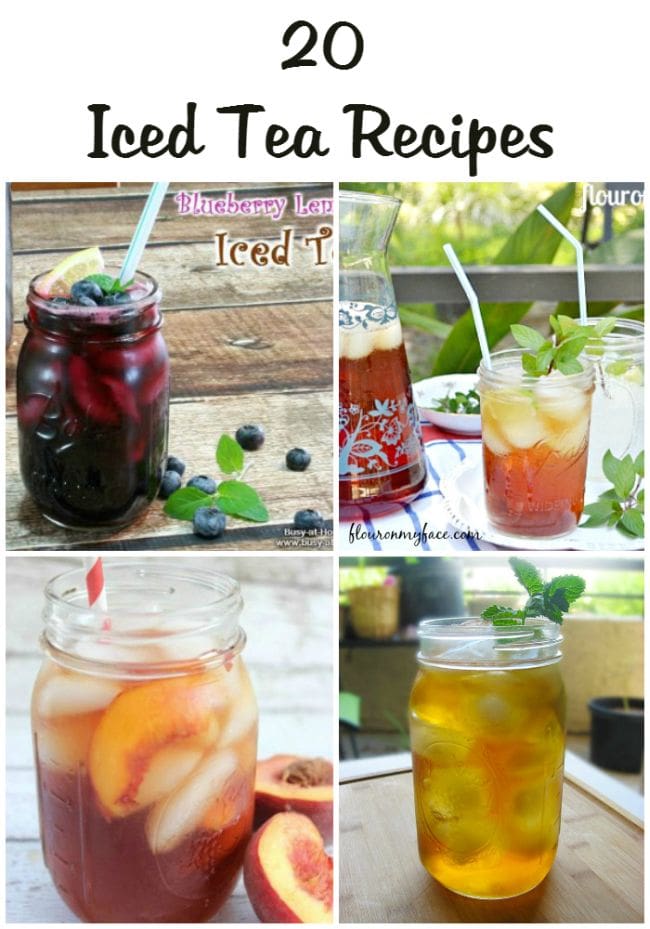 Guess what my all time favorite bbq side dish recipe is? and the one that everyone begs me to make every time we have a bbq. My Best Baked Beans recipe. I've made this baked beans recipe so many times I could make it with my eyes closed. Everyone loves it. It is truly the best baked beans recipe you will ever make.
Have a safe and happy holiday weekend. Make my Best Baked Bean recipe and try out one of these 20 Iced Tea recipes while you're celebrating the holiday.
20 Iced Tea Recipes
Iced Mint Raspberry Tea with Chia Seeds
Ginger Lemon Iced Tea
Blueberry Lemon Iced Tea
Iced Teas not your thing? Then check out one of my summer drink recipes below.