Disclosure: This New Ball Canning Products & Giveaway post has been sponsored by Jarden Home Brands. All opinions are my own.
Have you seen the new Ball canning products and jars? Oh my! I am in mason jar heaven right now! Ball Canning has got to be my all time favorite brand. I have been using Ball canning jars since I started canning over 25 years ago.
Not only are they the best mason jars for canning they are also perfect for many uses. I drink out of my Ball pint mason jars every day.
I use my Ball mason jars for canning, storage, decorating, gift giving and so much more. I don't know what I would do without them. Ball canning jars are part of my every day life.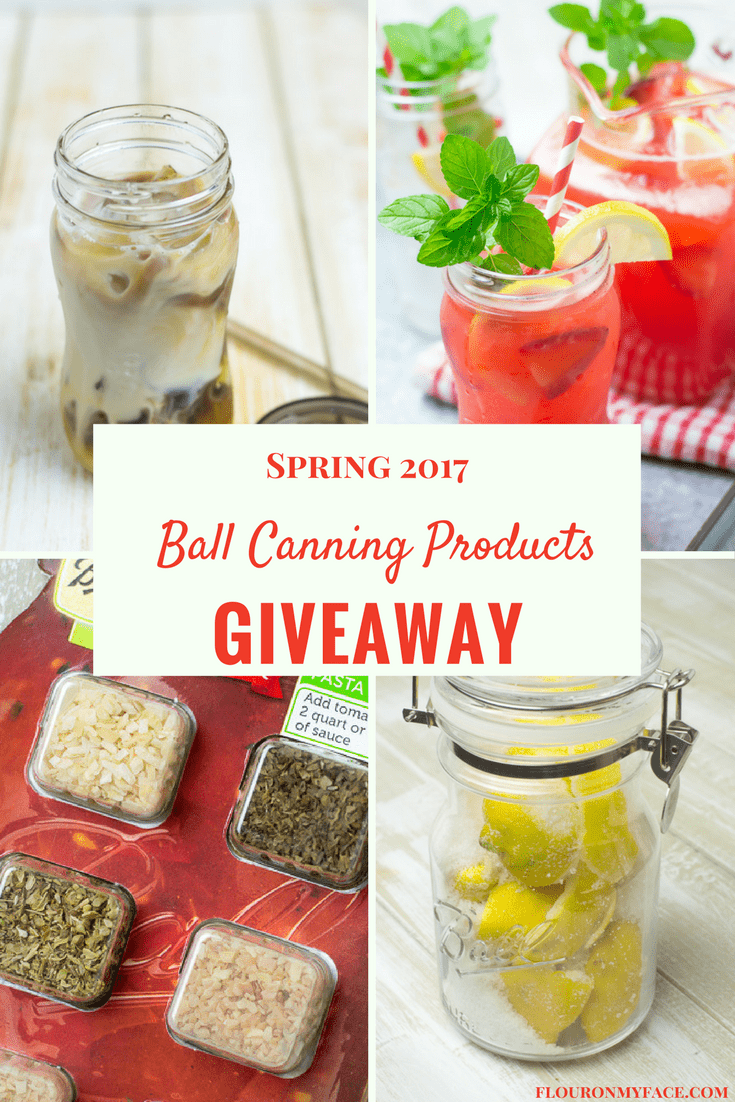 Ball Canning has come out with some beautiful and exciting canning products this year. I am in love with the new Spiral Jars. They are perfect for serving drinks. The spiral shape makes them a comfortable fit in my small hand.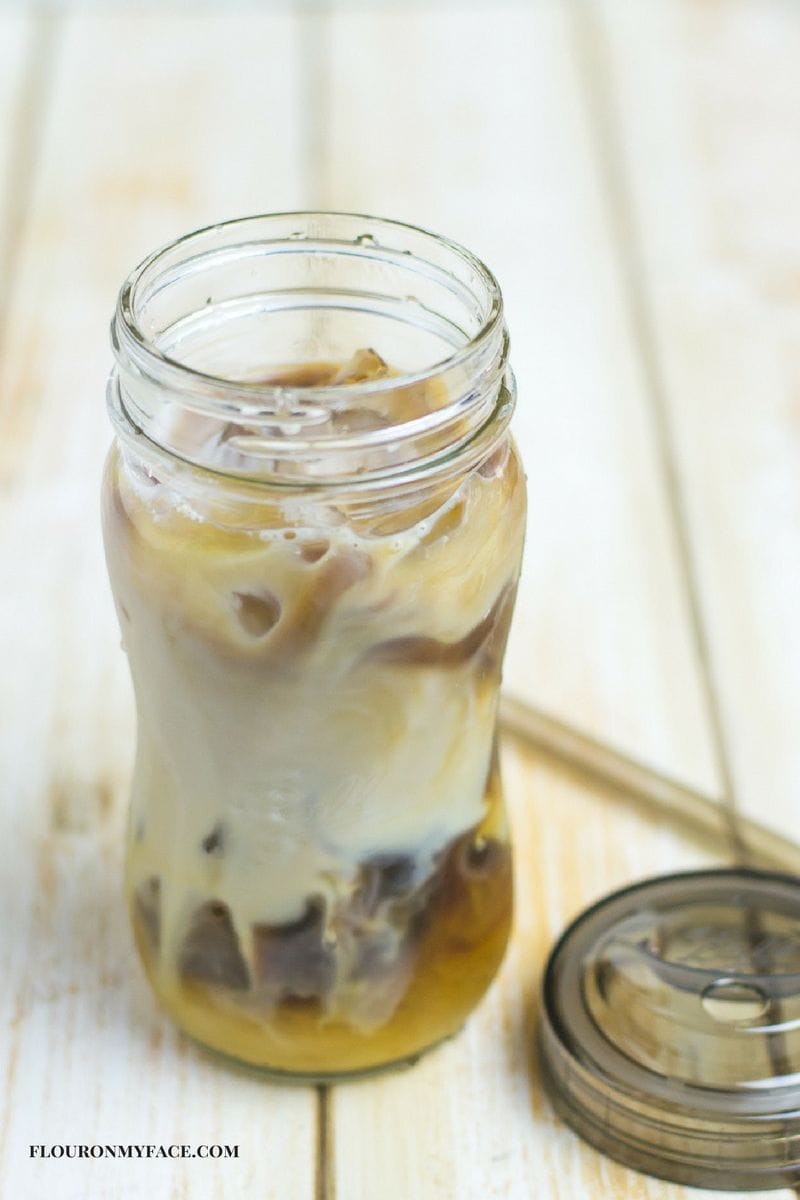 New Ball Spiral Jars
Until now I never thought I would find a perfect replacement for the Ball pint size mason jar I use every day to drink out of. The new 16 oz Spiral Jar has been in my hand, well, ever since I got my hands on them.
The new Spiral Jars come in two sizes and are perfect for canning or serving beverages out of. I love the beautiful spiral shape. They will be perfect for upcoming spring and summer celebrations.
The new Spiral Jars are available in a perfect 16 oz drinking or canning size. The new wide mouth 28 oz size Spiral Jar will be perfect for canning, storage or serving from.
New Ball® Collection Elite Sharing Jar
The New Ball® Collection Elite Sharing Jar is beautiful. This new 8 sided Sharing jar is so pretty filled with cherries and is the perfect jar for sharing. Sharing your canned goods or during the holidays it will make a beautiful gift jar for all your homemade holiday gifts.
New Ball® 1-Piece Wide Mouth Sip and Straw Lids
The new and improved Ball® 1-Piece Sip and Straw Lids (seen above) are available to fit both wide mouth or regular mouth jar lids. Sipping your favorite drink out of a mason jar on the go just got easier. These lids are BPA free and come two in a pack.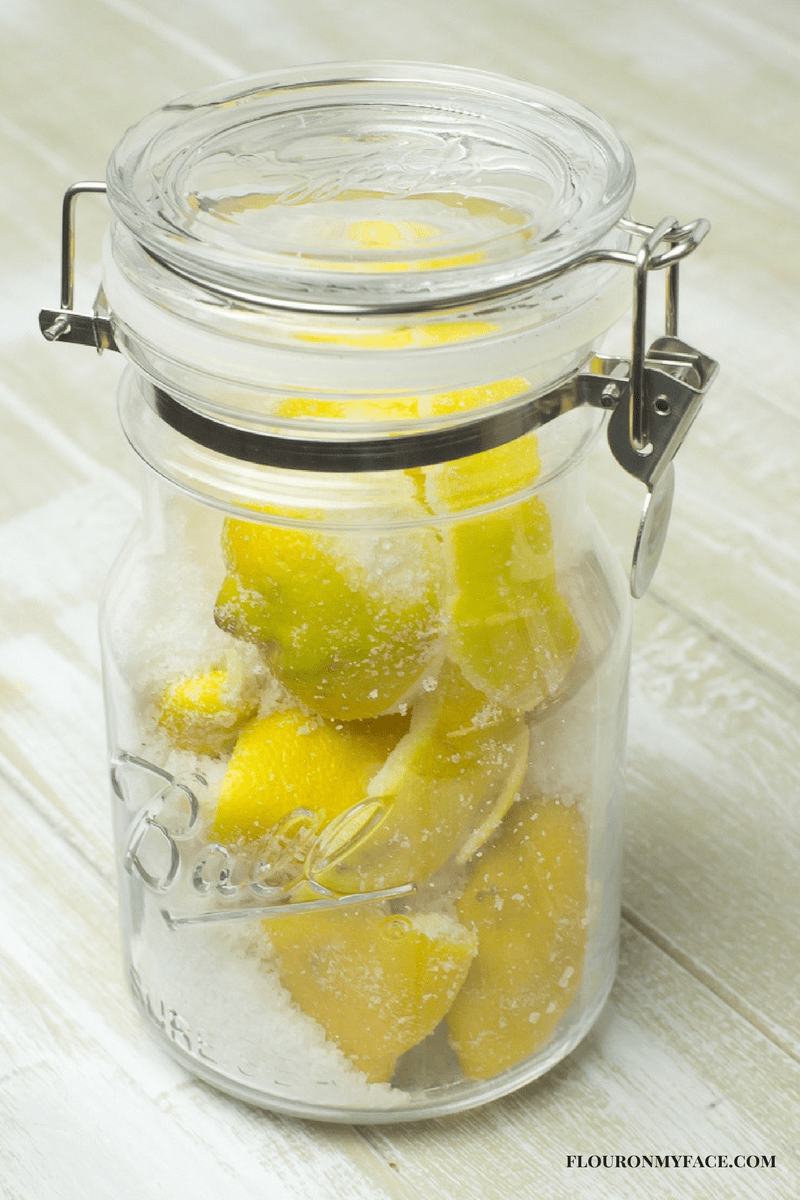 New Ball® Wire Bail Storage Jars
This year Ball has come out with two new wire bail storage jars. These new jars are only meant to be used for storage purposes. They would be perfect on a country kitchen counter filled with flour, sugar, coffee or tea.
Or you could make some lemon salt like I decided to do by filling the Ball® Sure Seal Bail 38 oz Storage Jar with sea salt and some leftover lemon peels I had leftover from making a Strawberry Lemonade recipe I will be sharing soon.
The smaller Ball® Sure Seal Bail 14 oz Storage Jar will be the perfect container to store some of my lemon salt or other flavored salts, condiments, spices and seasonings.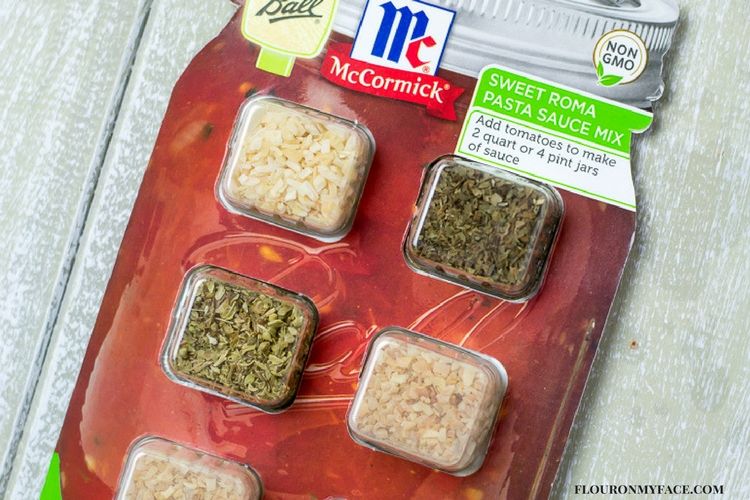 New Ball®/McCormick® Recipe Cards
Ball® and McCormick® have teamed up to bring these new foolproof pickling spice recipe cards. Each recipe card includes all the spices you'll need to make a perfect batch.
These canning recipe spice cards are so new you can't even find any mention of them online. Each Spice Card Mix will make a 4 pint batch. Perfect for those who like canning in small batches.
I have 4 of them but there will eventually be six available soon. I'll have a chance to try the Salsa Mix, Sweet and Tangy Bread & Butter Pickle Mix, Caribbean Fruit Salsa Mix, and Sweet Roma Pasta Sauce Mix.
I can't wait to make some homemade pizza sauce using the Sweet Roma Pasta Sauce Mix. Each recipe card will make a 4 pint or 2 quarts batch of sauce.