Disclosure: This Canning label giveaway has been sponsored by CanningCrafts.com. All opinions are my own.
With Canning season in high gear I have the perfect giveaway for all of the canners out there. Two lucky Flour On My Face readers will win a CanningCrafts-Canning Label Giveaway prize pack of beautiful canning labels.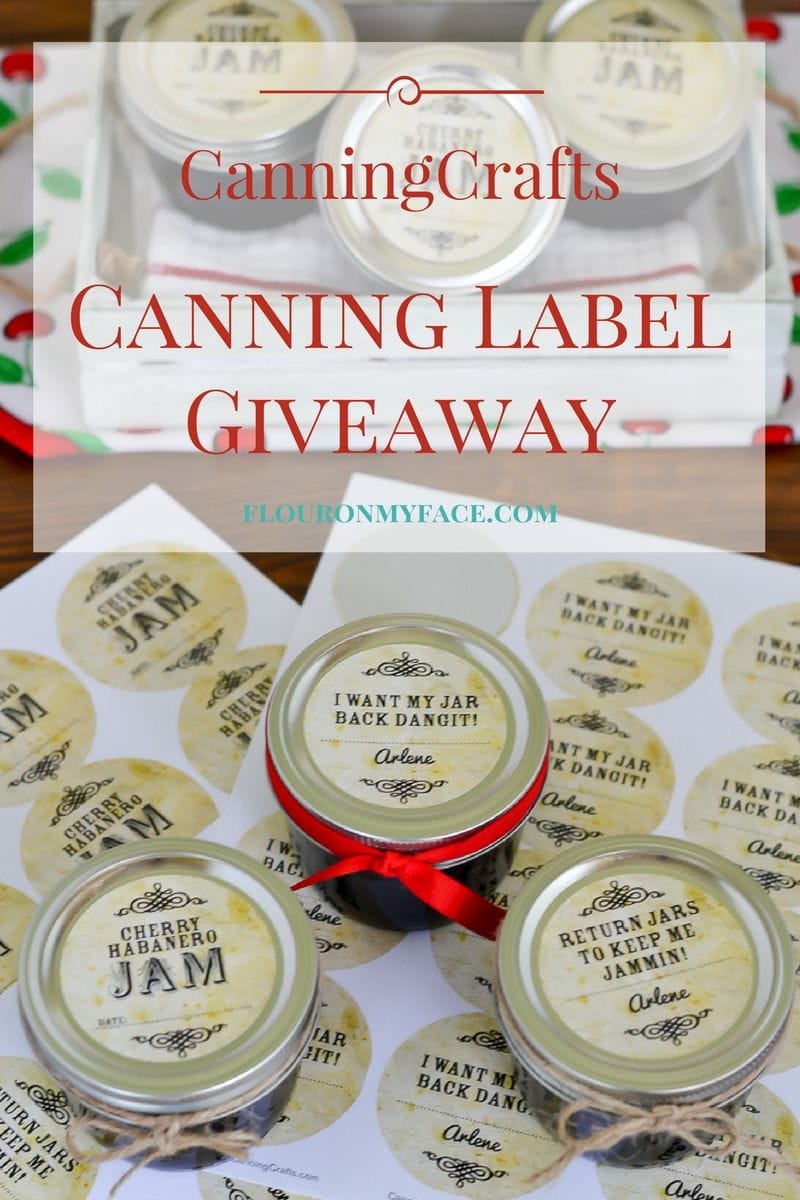 I have been looking a long time for pretty canning labels to make my homemade jam and jelly jars pretty. I have finally found them!
There are so many pretty canning jar labels to choose from at the CanningCrafts website!
I love these custom Vintage style canning labels CanningCrafts made for my Cherry Habanero Jam recipe.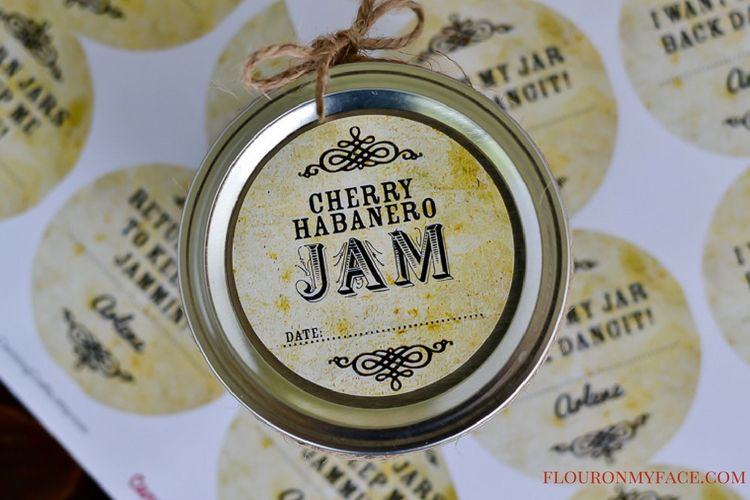 And check out the Return My Jars To Keep Me Jammin! and I WANT MY JAR BACK DANGIT! canning labels.
Anyone who has ever given a jar of homemade jam or jelly away can relate to these beautiful vintage style labels.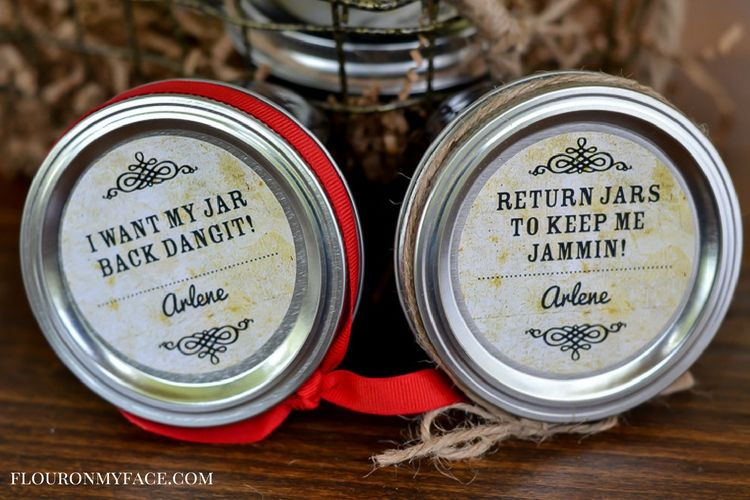 No matter what style of canning label you love you can find it at CanningCrafts and if you don't see something you like you can order custom labels for your homemade goods or for a special event like a wedding or baby shower.
Mason Jars are used for so many fun things!
Mason jars are used in so many ways these days. Mason jars filled with goodies show up at weddings, baby showers, and parties.
CanningCrafts also has beautiful DIY Cookie Jar Kits that you can use for your homemade holiday gifts. Each kit includes all the decorations you need to decorate 12 Cookie Mix in a Jar gifts.
You supply the mason jar and ingredients to fill them. The DIY Cookie Jar Kits are perfect for homemade Christmas gifts and holiday teacher gifts.
You can even use your own cookie recipe and CanningCrafts will print your cookie recipe on the hang tags.
Make Homemade Holiday Gifts in a Jar the easy way
I've made homemade holiday gifts in a jar many times over the years and buying all the supplies to decorate them can be expensive! The CanningCrafts DIY Cookie Jar Kits are a bargain.
Plus all the mason jar decorations are ready to go, all you have to do is attach them to the mason jars. It saves hours of prep time during the busy holiday season when you are rushing to get all those homemade holiday gifts done.
About CanningCrafts.com
• CanningCrafts.com has been selling adhesive canning labels since 2010.
• We have over 300 products that include custom canning labels, cloth jam jar covers, hang tags, and DIY cookie mason jar gift sets.
• Our specialties include creating custom honey labels for backyard beekeepers, kitchen labels, and wedding jam jar favors.
• We can design custom labels from scratch or by modifying an existing label in our shop.