Free Printable Refrigerator Garlic Dill Pickles Canning Labels
Are you making any Refrigerator Garlic Dill Pickles? You might have missed my recent giveaway featuring CanningCrafts.com canning labels. Sorry if you did but I just fell in love with all her canning labels. I couldn't resist having a few custom canning labels made for a few of my favorite canning recipes.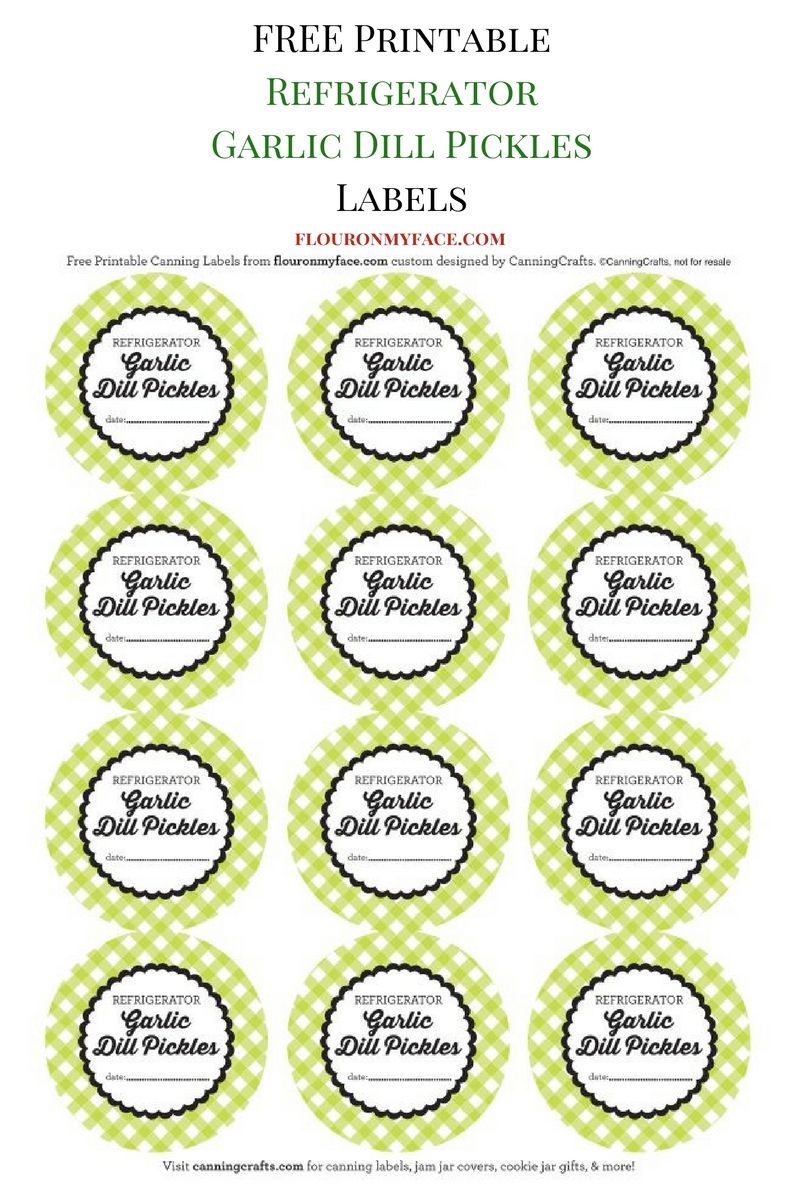 My Refrigerator Garlic Dill Pickles recipe is one of the most popular canning recipes on my site. As a thank you to my canning readers I had CanningCrafts design this beautiful sheet of canning labels for my recipe.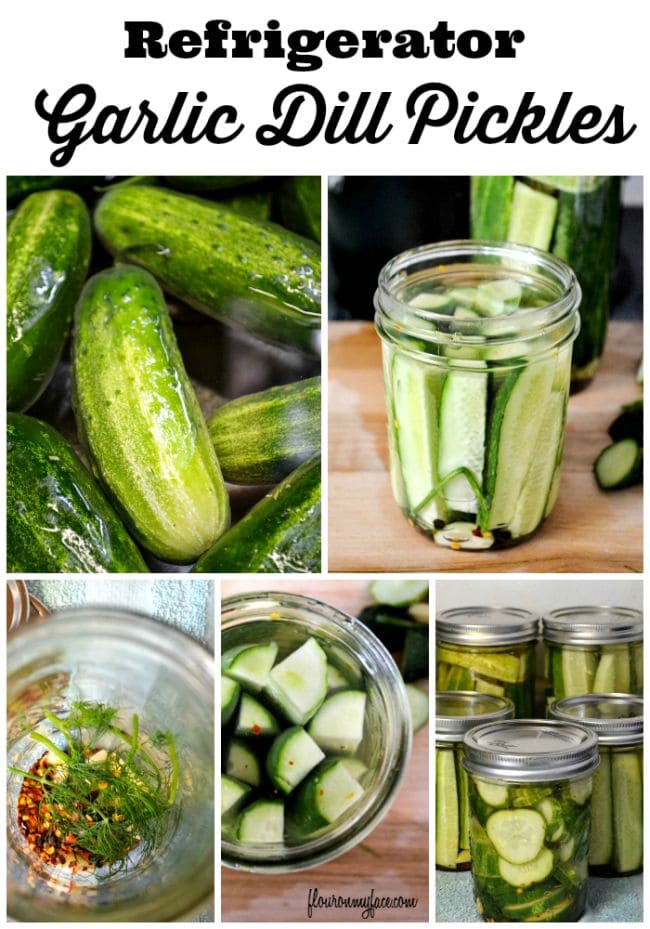 These FREE Printable Refrigerator Garlic Dill Pickles labels can be downloaded and printed on (affiliate link) Avery Template 5294 round labels for easy peeling and sticking or you can print them out on (aff link) Avery Full Sheet Label paper and cut them out.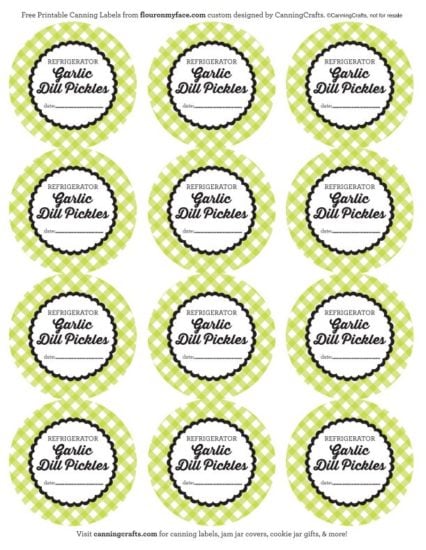 Click the link to download and print the FREE Printable Garlic Dill Pickle Canning Labels.