Can It Forward Live Event & Giveaway
The big day is finally here International Can It Forward Live Event will be starting in just a few hours. The 2014 Can It Forward Day Live event will be taking place at the Brooklyn Borough Hall in New York City. This years host is Hugh Acheso. The fun will start at 10 am Saturday August 16th. If you are in the area stop by.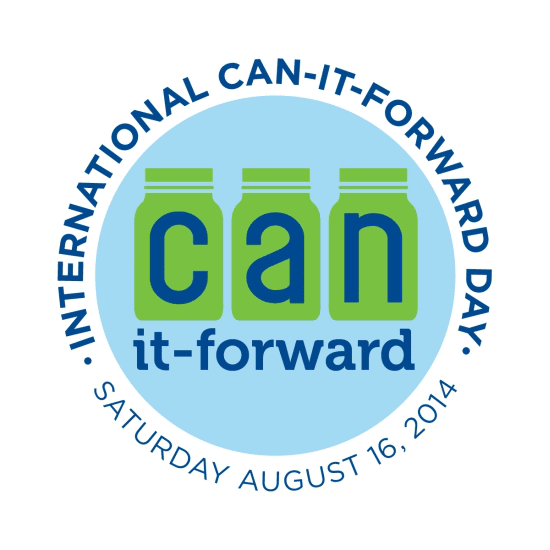 Disclosure: This International Can It Forward Day celebration  has been sponsored by Jarden Home Brands. All opinions are my own.
Tune in for canning fun & prizes.
Watch the live webcast of canning demonstrations featuring celebrity chef by Hugh Acheson
Join us for the taping of the live webcast with Hugh Acheson in New York City at Brooklyn Borough Hall starting at 10am on 8/16/14
Schedule of events:
10:00am – Pepper Jelly demonstration by Chef Sara featuring the FreshTECH Automatic Jam & Jelly Maker
10:45am – Tips on urban gardening & herb preservation
11:00am – Peach Siracha Jam demonstration by Marisa McClellan of Food in Jars
11:30am – Crafting in Ball jars with staff from Martha Stewart Living
11:45am – Hugh Acheson Preserving and Mixology demonstrations
1:15pm – Special Mixology demonstration with local mixologists
1:30pm – Salsa Verde demonstration by Chef Sarah featuring the FreshTECH Automatic Home Canning System
To help you celebrate International Can It Forward Day I have a couple of fun Ball Canning Giveaways. Ball has introduced some new products that help with preserving your harvest of fresh herbs. I also have 2 giveaways for the new Limited Edition Spring Green Heritage Jars. Today's giveaway is for a case of Spring Green Heritage Collection Jars quart size & a copy of  the Blue Book Guide to Preserving.
Below you will find the links to my other 3 giveaways. Enter them all! Good Luck!
Ball Can It Forward Giveaway Celebration!
Connect with Ball Canning on Facebook, Twitter and Pinterest You can find all the Ball Canning products here at the Fresh Preserving website.