Disclosure: This Can It Forward 2016 post and giveaway has been sponsored by Ball canning.
It's that time of year again. Canners everywhere will be celebrating Can It Forward Day 2016 on Friday, July 22nd, 2016. This year the event will be broadcast live all day on Facebook Live from 10 am - 5 pm est. There will be live canning demonstrations from some of my favorite bloggers.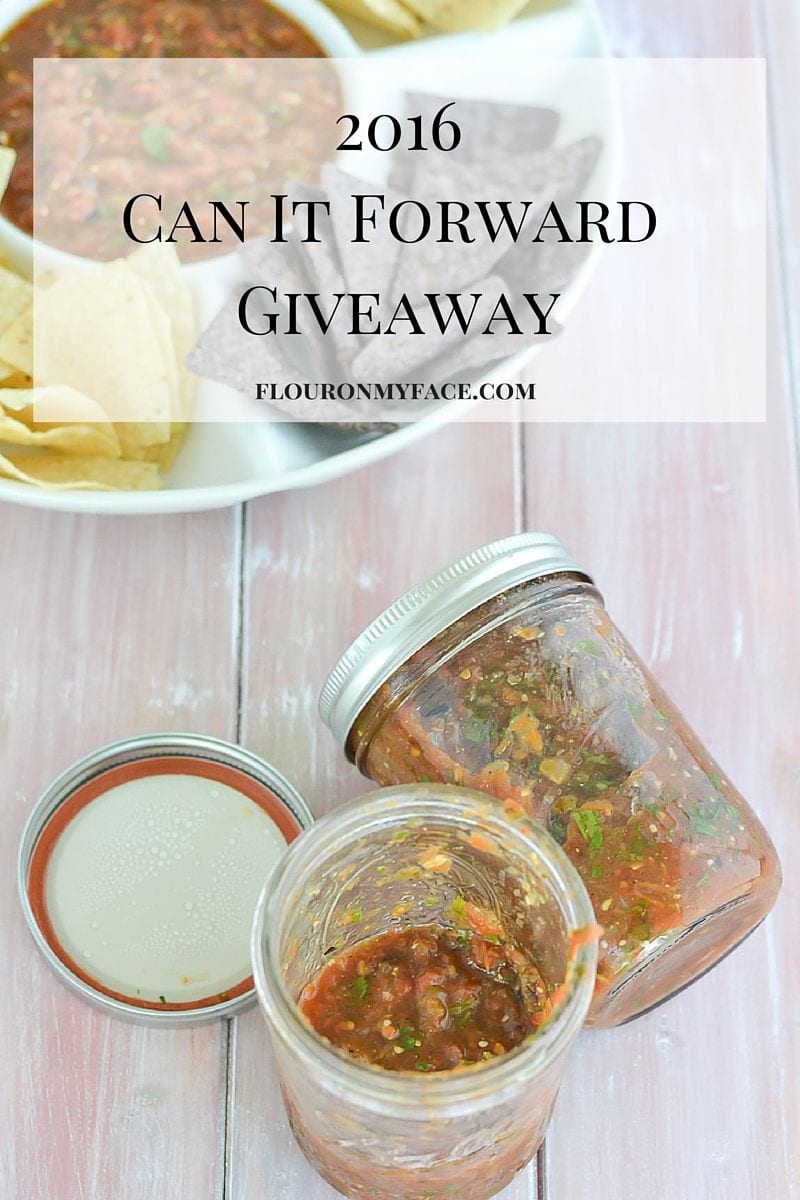 Can It Forward Day Bloggers
Marisa McClellan from Food In Jars
Linda Ly from Garden Betty
Malia Karlinsky from Yesterday On Tuesday
Angie Holden from The Country Chic Cottage
Follow Freshly Preserved Ideas on tumbler for all the latest updates and for the launching of a "digital pledge page" – a place for you to take the pledge to Can-It-Forward this year.
This year's Can It Forward event will really be canning it forward. For every comment, like or share on the Can It Forward videos the Ball brand will donate $1 to a local charity. So be sure and show your support by engaging during the live event.
Roasted Tomato Tomatillo Salsa Recipe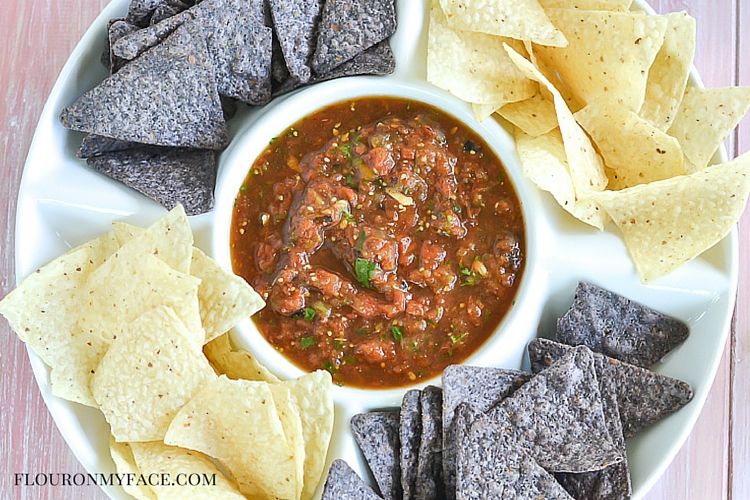 I made this Roasted Tomato Tomatillo Salsa recipe to celebrate this years Can It Forward Day event. This years Can It Forward Day event included a special "can off" competition.
A few select bloggers like myself had a chance to try out the Ball® FreshTECH HarvestPro™ Sauce Maker and submit a canning recipe using tomatoes and the new Ball® FreshTECH HarvestPro™ Sauce Maker.
The Ball test kitchen will make each recipe and pick their favorite submitted recipe and demo it live during Can It Forward Day! Isn't that exciting! Be sure to tune in for the Can It Forward live event so you can see which lucky blogger will win the "can off".
Can It Forward 2016 Prize Pack Giveaway
One lucky Flour On My Face reader will win the new Ball® FreshTECH HarvestPro™ Sauce Maker, a case of Ball® Collection Elite® Wide Mouth Pint Blue Glass Mason Jars with lids and bands, 4 count and a $5 off coupon good for your next purchase on the Fresh Preserving Store
You can check out the prizes below.
FreshTECH HarvestPro™ Sauce Maker: The new Ball® FreshTECH HarvestPro™ Sauce Maker is the fourth countertop appliance to join the FreshTECH family, designed to make the most delicious sauces, salsas, dips, spreads and even baby food. (Retail value: $149)
Case of Collection Elite Wide Mouth Pint Jars: For the first time, the Ball® brand has introduced a line of never-before released blue colored jars. If you'd like another size or glass color, let us know and we'd be happy to swap out! (Retail value: $8.99/case)