Can It Forward Day 2015
Sweepstakes
Disclosure: This is a sponsored post by Jarden Home Brands. All opinions are my own.
August 1st is International Can It Forward Day 2015! If you have been a long time reader you know I get very excited about Can It Forward Day! I have been celebrating for the past 5 years since the very first Can It Forward Day. I love canning and have shared many canning recipes here on the blog.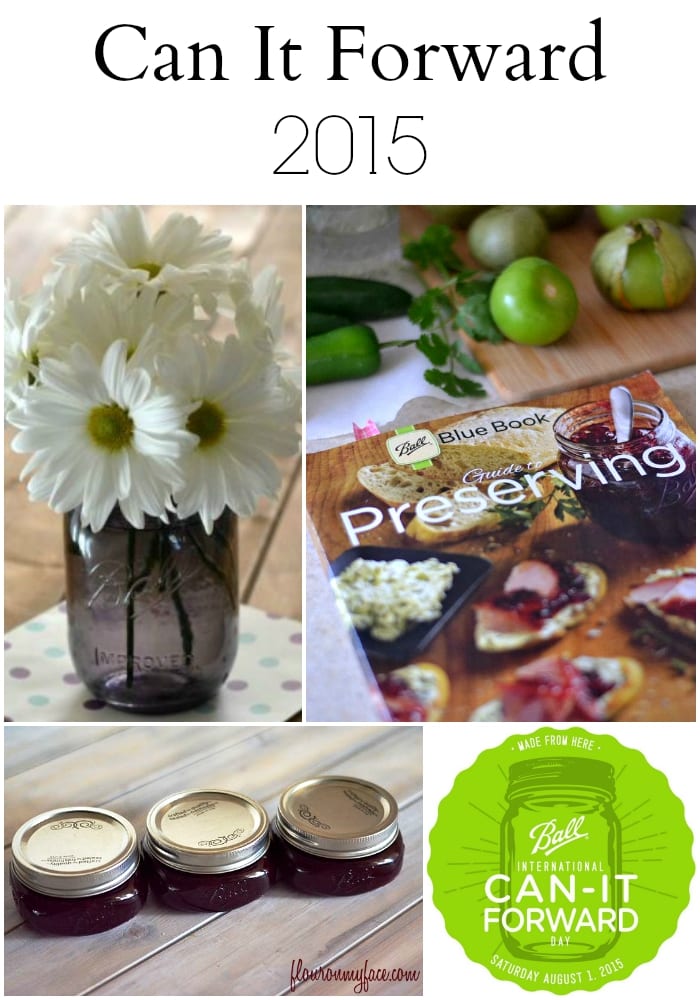 If you are a new reader your in for an exciting afternoon full of canning fun. I hope if you have never canned before you take a few hours out on Saturday, August 1 st and check out the Live Can It Forward Day Webcast.
I will be sharing a little reminder as we get closer to the big day and if everything works out you will be able to watch the live event from my website.
This year International Can It Forward Day 2015 will be celebrated on Saturday, August 1st, 2015.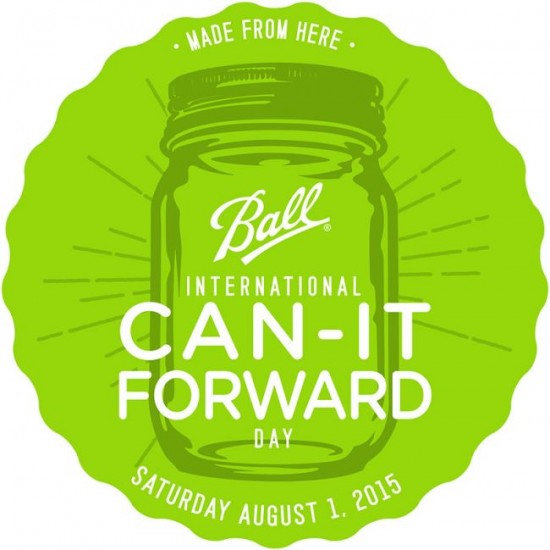 What is International Can It Forward Day 2015?
Can It Forward Day is a live canning event hosted by Jarden Home Brands.
Can-It-Forward Day will broadcast live from the new state-of-the-art Jarden Home Brands headquarters in Fishers, Indiana, celebrating the joys of fresh preserving.
To showcase the simplicity of home canning and spotlight "Made From Here" recipes, four blogger ambassadors from across the country will share their preserving expertise during the live webcast.
Viewers will also get a behind the scenes look at recipe testing and development and the science behind ensuring safety and the highest quality of all home canning recipes.
In addition to American favorites, the International event also features flavors from Canada as Chef Emerie Brine demonstrates recipes from our northern neighbors. Participating via web internationally, canners in South Africa, Australia and the UK, will also join by making and sharing their own favorite canning recipes!
 How to celebrate Can It Forward Day
 Tune into the Can It Forward  live webcast of canning demonstrations from 11:00 am – 4:00 pm EST, featuring an integrated chat function to submit your home canning questions to be answered in real time. New this year, there will also be an exciting celebrity mason jar auction unveiled during the webcast!
Share what Made From Here means to you by hosting a home canning party on Saturday, August 1!
Share your home canning creations, tips and tricks via social media with the hashtag #canitforward.
Download the official Can It Forward canning labels to decorate the top of your canning lids.
Can It Forward Day 2015 Giveaway
(1) Ball Blue Book Guide to Preserving: The new 37th edition of the Ball Blue Book Guide to Preserving is the most trusted resource in home canning for over 100 years and this new 2015 release is its largest update since the first edition in 1909.  Expanding 56% from the previous edition, the 37thedition of the Ball Blue Book includes 75 new recipes, pictorial step by step guides for beginners and more! (Retail value: $11.95)
(1) Design Series Lids (red + purple): Great not only for home canning, the Ball® Brand Design Series Lids With Bands are also a great option for unique crafting creations, gifts and home décor with endless mixing and matching possibilities. (Retail value: $5.95)
(1) case Heritage Collection Pint jars (Retail value: $12.99)
 (1) case Heritage Collection Quart jars (Retail value: $14.99)  These new limited edition Regular Mouth pint and Wide Mouth quart jars are a celebration of the 1915 heritage featuring a vintage-inspired purple color and embossed logos on front and back.
(1) package of each new regular mouth Sip & Straw Lid (red, blue + purple): Fitting perfectly atop any Wide Mouth and Regular Mouth Ball® Jar, you can enjoy every drop of your favorite cold drinks, smoothies or summer tea with a splash of color. (Retail value: $4.99)
(1) coupon for a free case of jars
Since I am such a big Ball Canning fan I own all of the products that are up for grabs in the Can It Forward 2015 Sweepstakes and love them all.
I have made three of the recipes from the new Ball Blue Book of Preserving already.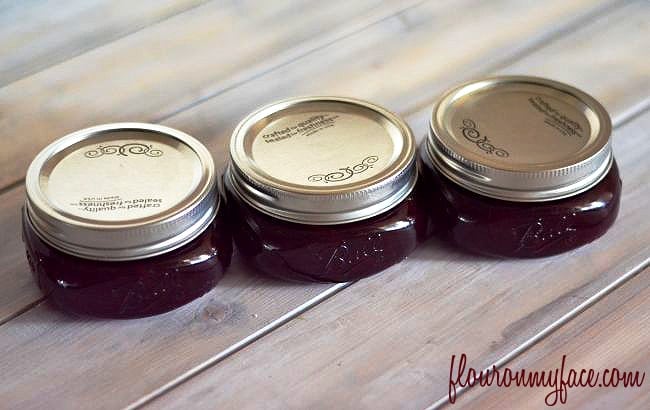 I've made the Cherry Marmalade. This recipe is awesome and would be the perfect canning recipe for anyone who has hesitated because they thought canning recipes are too complicated. This Cherry Marmalade recipe is perfect for homemade Christmas gifts.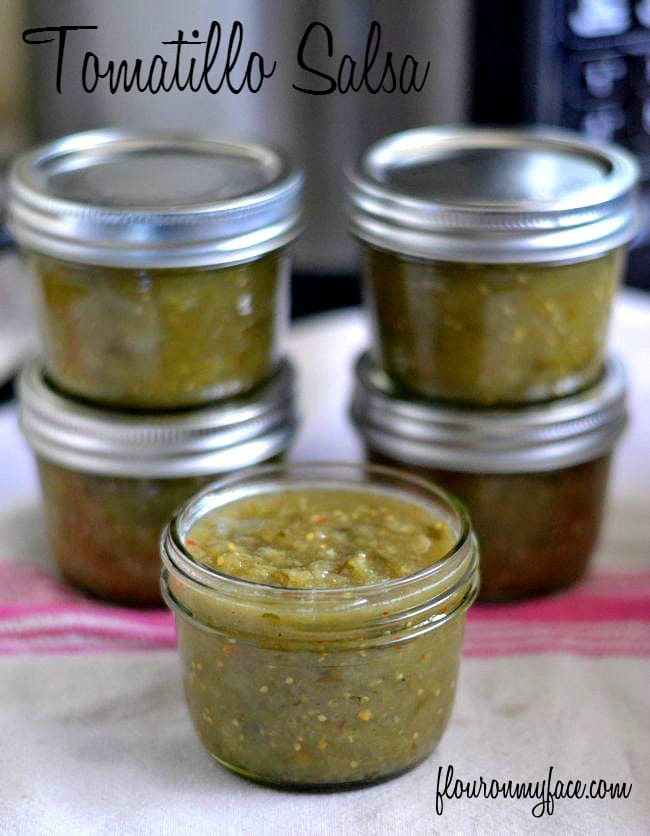 I also made the Tomatillo Salsa. I have been dying to try my hand at a green salsa and this Tomatillo Salsa is to die for. It would also make a perfect little jar of holiday goodness tucked into a holiday gift basket.
I've made the Kosher Style Dill Pickle recipe also. It's not up on the blog yet, but I will be sharing it soon.
Enter to win a Can It Forward Prize Pack below. Good luck and happy canning!
For more Canning Recipes follow my Canning Recipes Pinterest Board.