Can It Forward Day 2017 Info
Disclosure: This post and sweepstakes items is in no way sponsored by Ball® Home Canning Products, Newell Brands or Jarden Home Brands. I purchased the sweepstakes prizes myself. All opinions are 100% my own.
If you love canning and have been a Flour On My Face reader for awhile you know how much I love celebrating Can It Forward every August. I have celebrated each and everyone of them. If I am not mistaken this will be the 7th annual Can It Forward Day celebration!
Newell Brands, makers of Ball® Home Canning Products is celebrating Can It Forward Day 2017 on August 5th this year.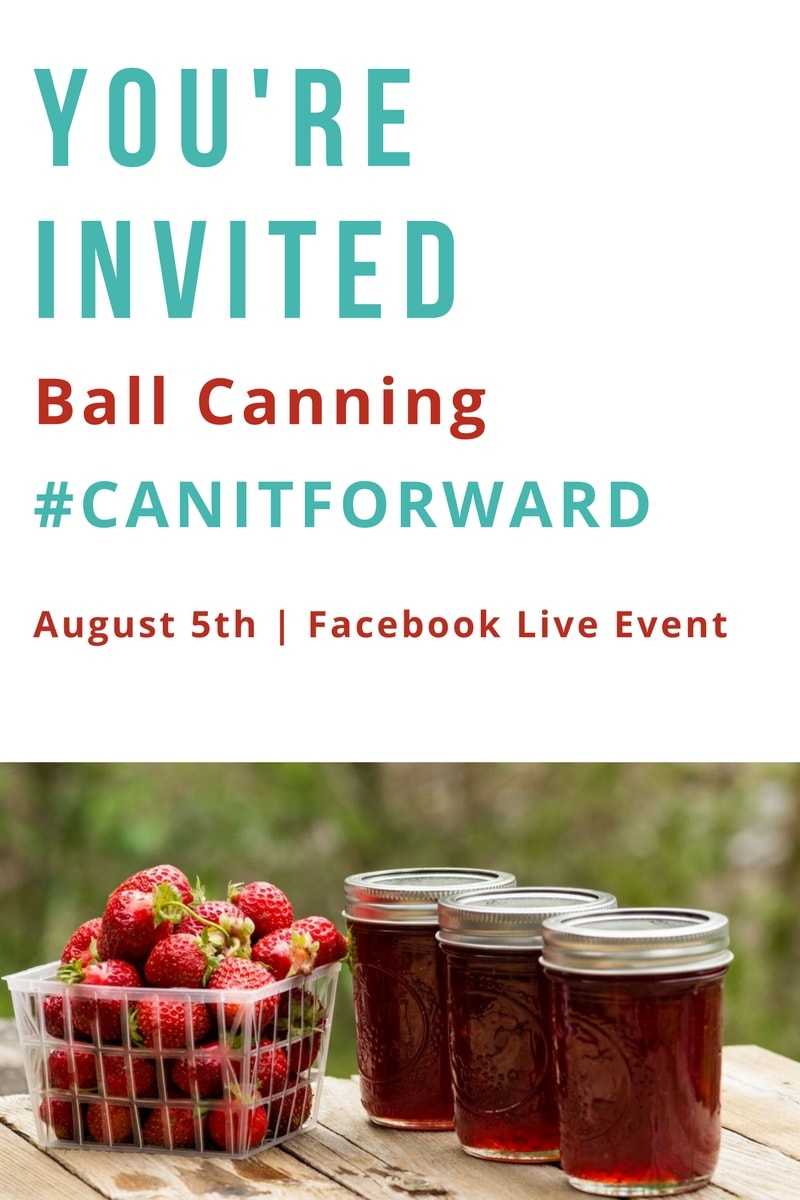 What is Can It Forward Day?
Can It Forward Day 2017 is a day of celebrating our love of canning. If you love making jam, jelly and preserving the harvest.
If you want to see and learn how to can.
If you want to find new canning recipes to try yourself.
If you love Ball® Home Canning products!
If you want to stay up to date with the current safe canning methods then you need to be there!
On one day every summer you can hang out with the Ball® Fresh Preservers team of experts in a live Can It Forward Day Facebook event for new exclusive canning recipes, on-line classes and demonstrations hosted by the Ball® Fresh Preservers team of experts.
No matter where you live in the world you can celebrate Can It Forward Day right from your living-room or anywhere else you can connect to the internet.
Tune in live on Saturday August 5th, 2017 on the Ball® Canning & Recipes Facebook page for the live Can It Forward Day event.
The event starts early in the morning and runs through the afternoon. Want to win some cool canning prizes from Ball® brand home canning products?
Stay tuned for the details! I'll update the post as soon as I have them. The Ball® Brand usually gives out prizes during the event if you tweet using the #BallCanning and #CanItForward hashtag.
Share some of your own mason jar or canning recipe photos using the hashtag.
Giving Back!
With each purchase of the Ball Collection Elite Regular Mouth Sharing Mason Jars from FreshPreserving.com website Newell Brands will donate 4 meals to Feeding America® – the nation's largest domestic hunger-relief organization.
I love a brand who gives back to the community and Feeding America® is an awesome organization that helps many people feed their families every day.
To help support the cause I purchased 2 boxes of the Ball® Sharing Jars myself and will be including them in a reader sweepstakes.
Have you seen my Roasted Tomato Tomatillo Salsa recipe yet?
It was the Ball Can It Forward recipe winner of Can It Forward 2016! What an honor! I can't tell you how honored I am!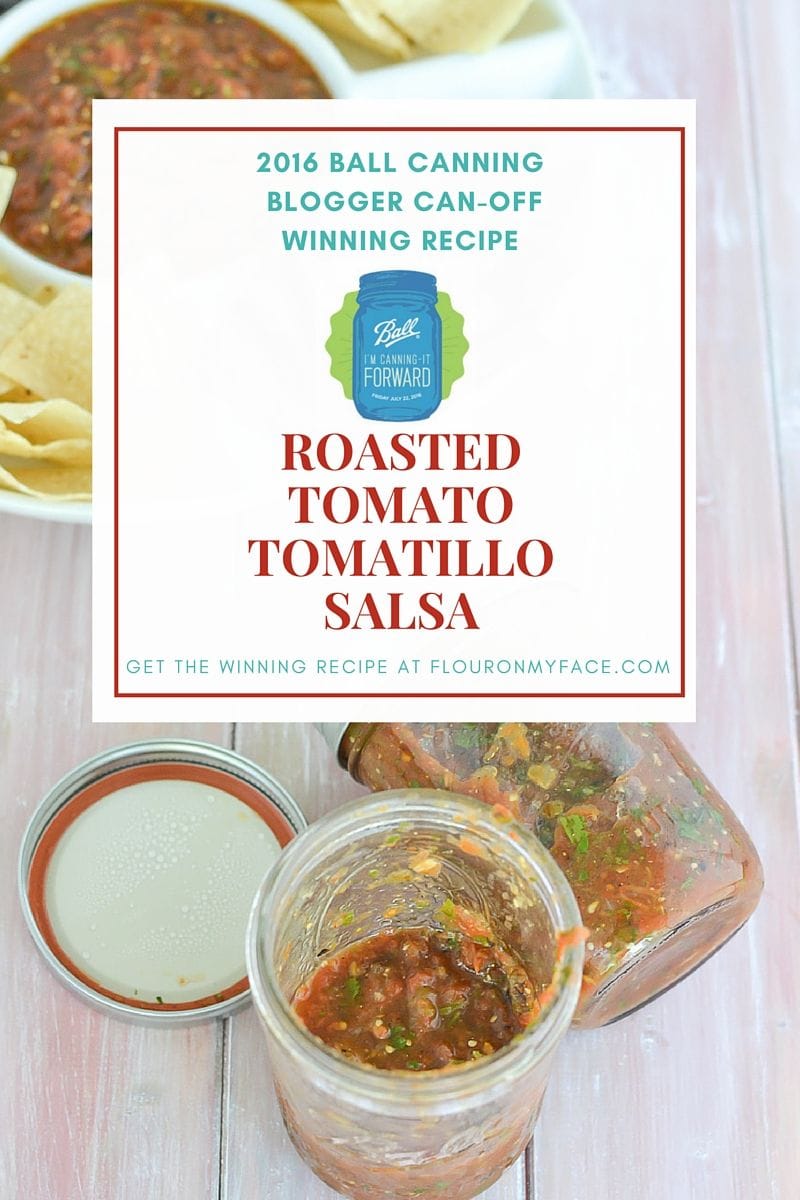 How To Enter to win the Flour On My Face Can It Forward Prize Pack
One lucky Flour On My Face reader will be randomly drawn to win a Can It Forward Prize pack containing:
2 boxes of the Ball® Sharing Mason Jars. Each box contains 4 jars with lids and bands.
Ball® & McCormick® Recipe Cards - Caribbean Fruit Salsa Mix
Ball® & McCormick® Recipe Cards - Asian Ginger Pickle Mix