Herb seeds can be grown in containers or in a garden bed.
If you are new to gardening or growing herbs it is best to start out with few herb varieties that are easy to grow .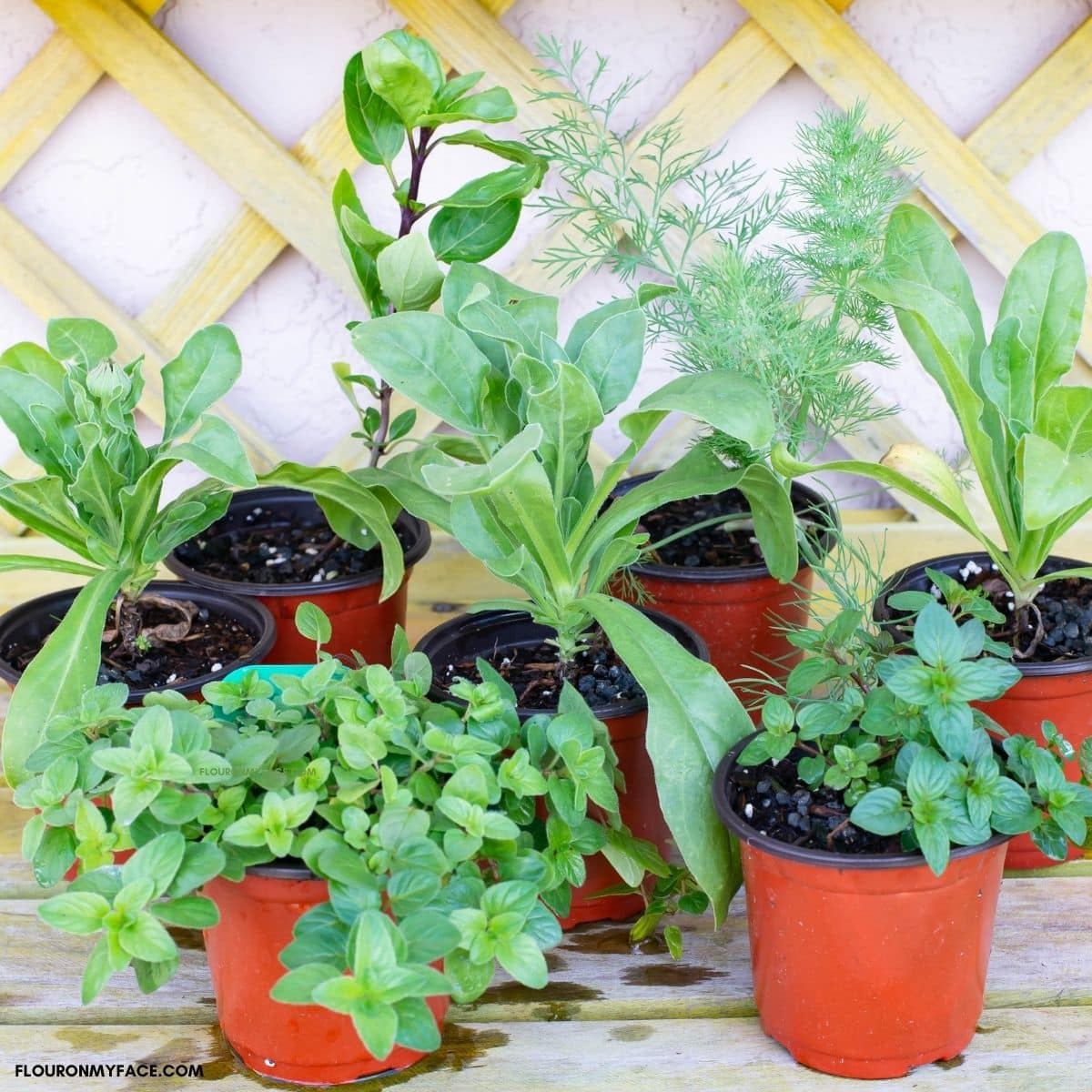 Starting with these easy herbs to grow from seeds will guarantee herb gardening success.
And you will be satisfied in your new gardening hobby when you have guaranteed success.
How to Grow Herbs
Herbs are easy to grow from seeds and there are literally hundreds if not thousands of different types of herbs that the home gardener can grow.
If you don't have room for a large garden but are itching to grow something growing herbs in containers is for you.
Having fresh homegrown herbs on the window sill or right outside the kitchen door to use whenever you want is surprisingly satisfying.
Fresh herbs taste so much better than dried herbs bought in the spice aisle.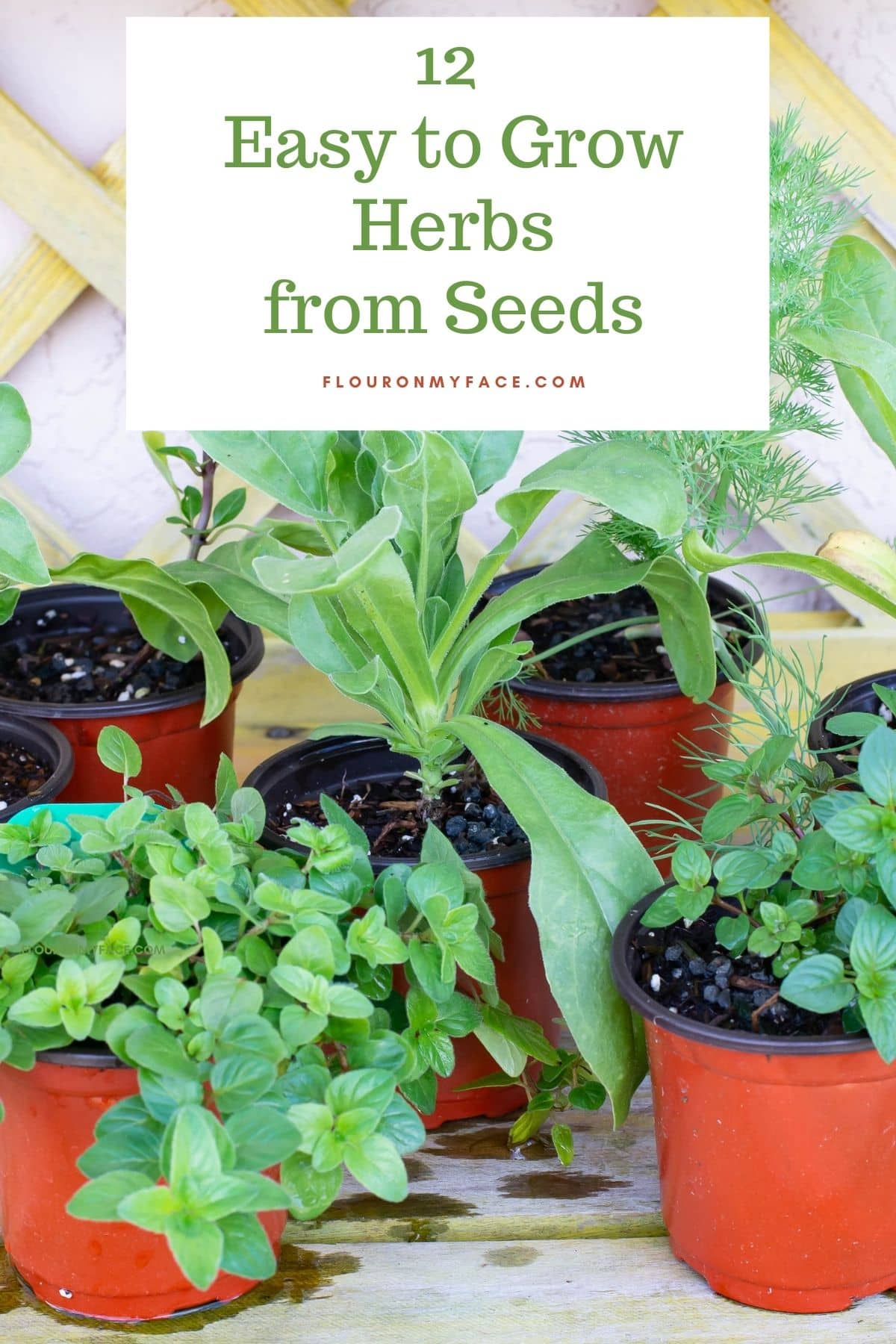 Herb Gardening is Fun
Gardening should be fun and I was going to give you all the technical information on how easy herbs are to grow from seeds but you know what? with the exception of the Lemon Grass, all of these herbs will grow as an annual almost anywhere in the country.
When I first started gardening I willy-nilly picked the herbs and flowers that I wanted to grow.
I had plenty of failures but I also had great success with plants that weren't even supposed to grow here in Florida.
It must have been dumb luck because the longer I gardened the more I learned and started to get pickier with the herb plants I grew.
Gardening: Easy Herbs to Grow from Seeds
Herb gardening is a little different then flower or vegetable gardening.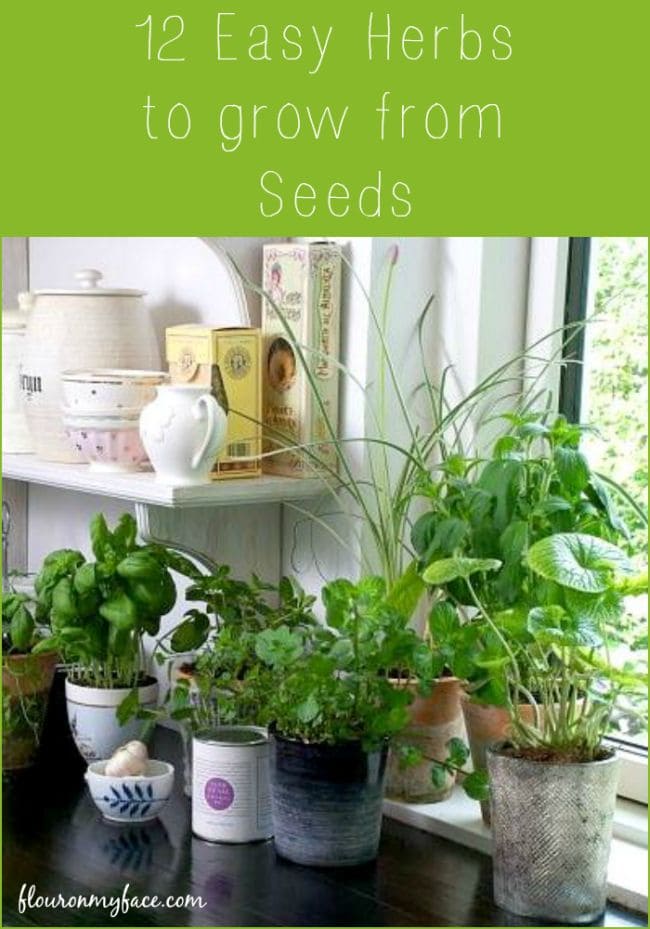 Most herbs grow quickly from seed.
Most herbs reseed themselves and will give you fresh new herb plants that will continue to grow throughout the growing season or first frost where you live.
When to Plant Herb Seeds
You should know the USDA hardiness zone for your area. This is one of the most important things a new gardener should learn.
As with all types of gardening, you need to know when the correct time of the year in your area is to start seeds.
This is especially important to know if you are going to start the herbs seeds outdoors.
All seeds have a specific temperature they need to help them germinate.
Here in Florida, we start our seeds for a spring and summer garden in November, December, January or February - depending on how cold of a winter we are having.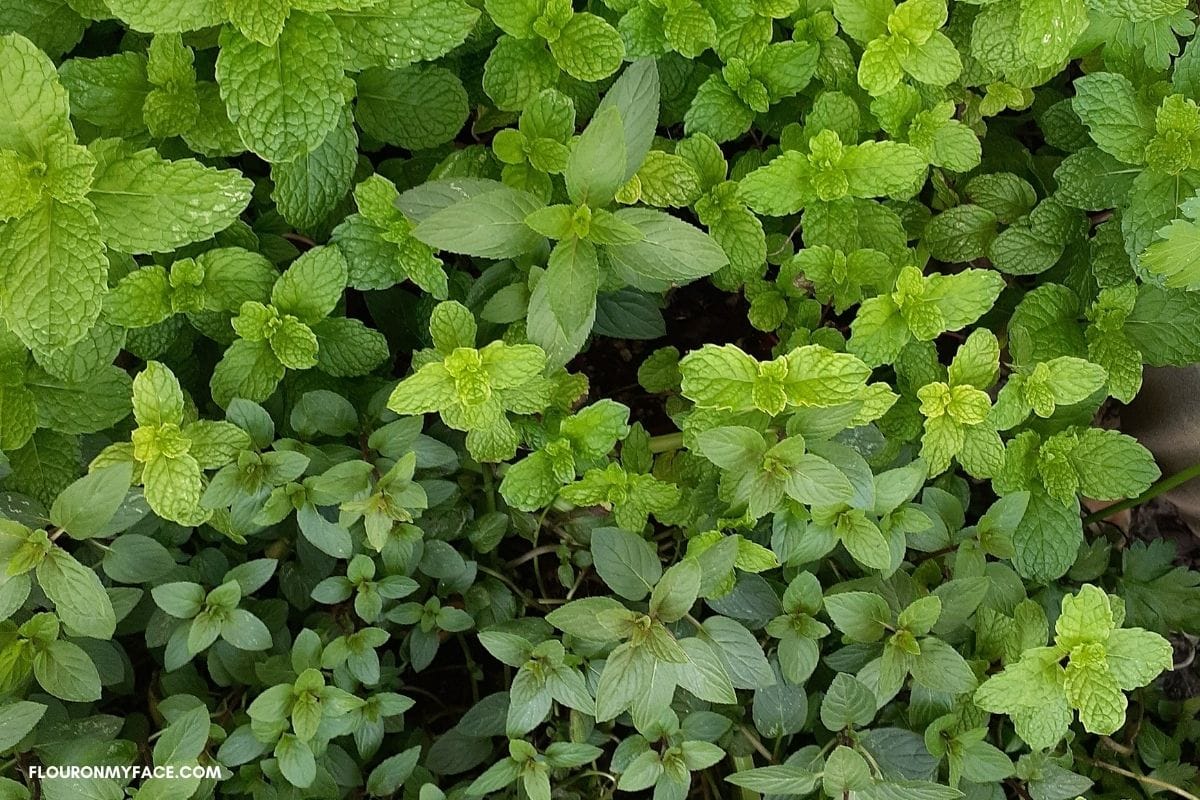 Gardening Tips
Because the seasons in Florida and California are so different from the rest of the country and the temperatures are so hot in the late Spring and Summer we have different planting times than the rest of the country.
Our gardening season is ending when the rest of the country is starting their gardens.
But with the proper care and lots of shade herb plants can be grown 12 months out of the year in Florida and California.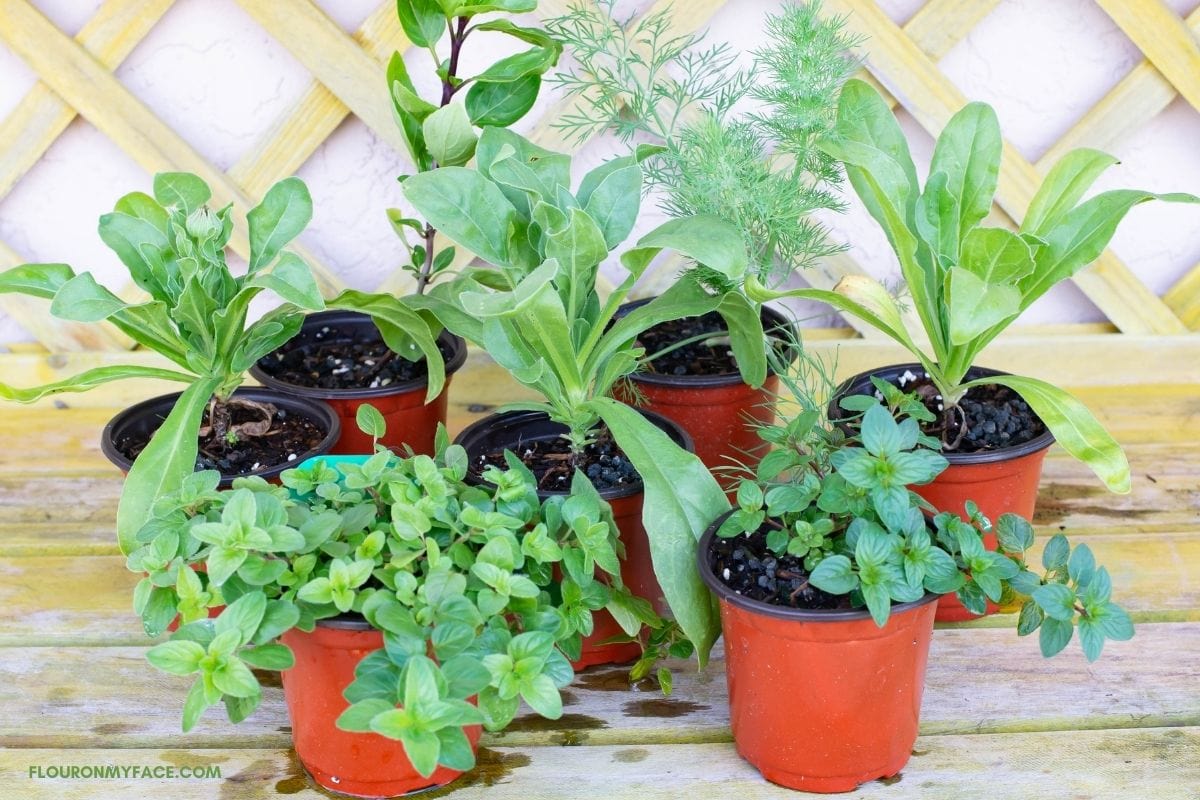 How to start herb seeds in a container
The most important supply you will need to grow herbs from seed is a seed starting mixture.
You may think that all you have to do is sprinkle some seeds over the top of the potting soil, water, and magically the herbs will grow.
And even though many herbs will naturally self seed in the garden after flowering and putting out seeds if you are just starting out you should start your seeds in a proper seed starting medium.
This is not the case when starting seeds.
Seeds need a light and airy starting medium to get a healthy start.
Potting soil is too dense, heavy and holds too much moisture for seed growing.
Many herb seeds are tiny and will not have the strength to push up through a dense potting soil.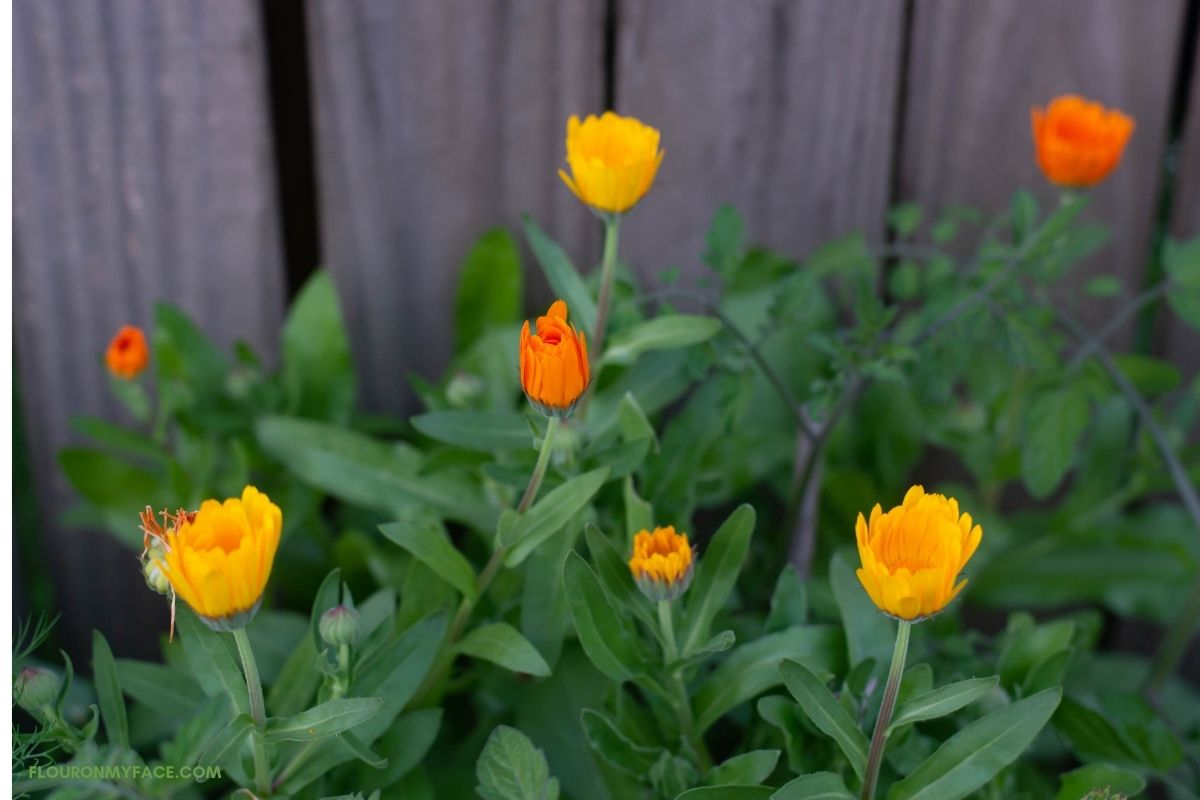 Tips for planting herb seeds in containers
Seeds and seedlings will die of a fungus disease if started in a regular potting soil because of its ability to hold water.
Potting soil is for established plants, not for starting seeds and growing seedlings.
When I start herb seeds I like to fill my decorative herb container with a good potting soil. Then I sprinkle a few inches of a good seed starting medium on top of the potting soil.
Then I will sow the herb seeds in the seed starting medium directly in my pot.
This way I can avoid the work of transplanting the seedlings.
Depending on the size of the pot and the seeds I may plant 10 to 20 seeds in the top of an 8-inch container.
Some of the herb seeds won't sprout but if they do I will either thin them out or transplant them into other pots.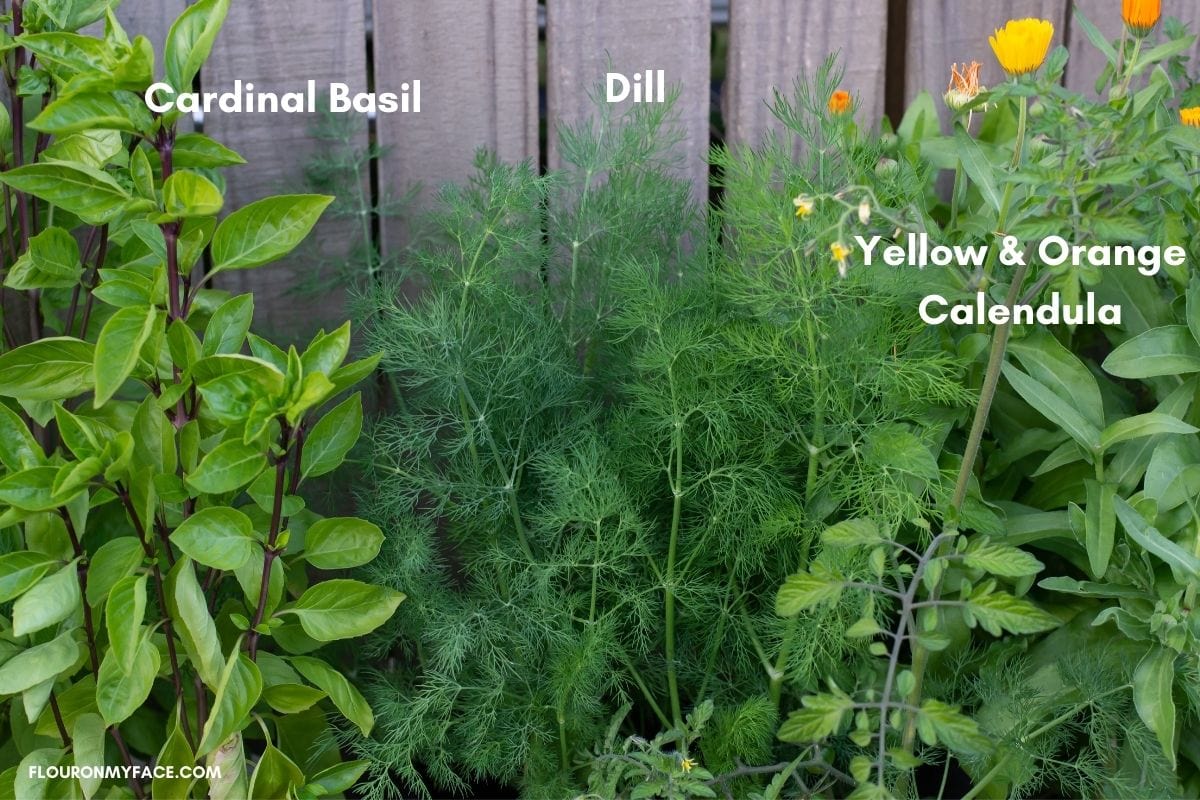 10 steps for growing herb plants
Learn your hardiness zone and first and last frost dates.
Pick the herbs you want to grow.
Buy seed starting trays and a seed growing medium.
Have a water source near by. This can be a water hose or a water source you can use to fill a watering can.
If starting seeds outdoors pick a sunny spot for the seedling trays.
If starting seeds indoors you will need the correct grow lights.
Decide if you will be growing your herbs in pots or in a garden bed.
Fertilize the seedlings with a water soluble fertilizer so they are strong and healthy when you transplant them.
Transplant the herbs once they grow big and tall enough. Most seed packets will give you information on the recommended transplanting schedule for the type of herb.
Harden off the seedlings for about 7 days before moving them out into the direct sunlight.
Enjoy you herb garden!
Basil
There are many basil varieties you can grow. Sweet Basil or Italian Genovese Basil that is perfect for all Italian recipes like pesto or sauces.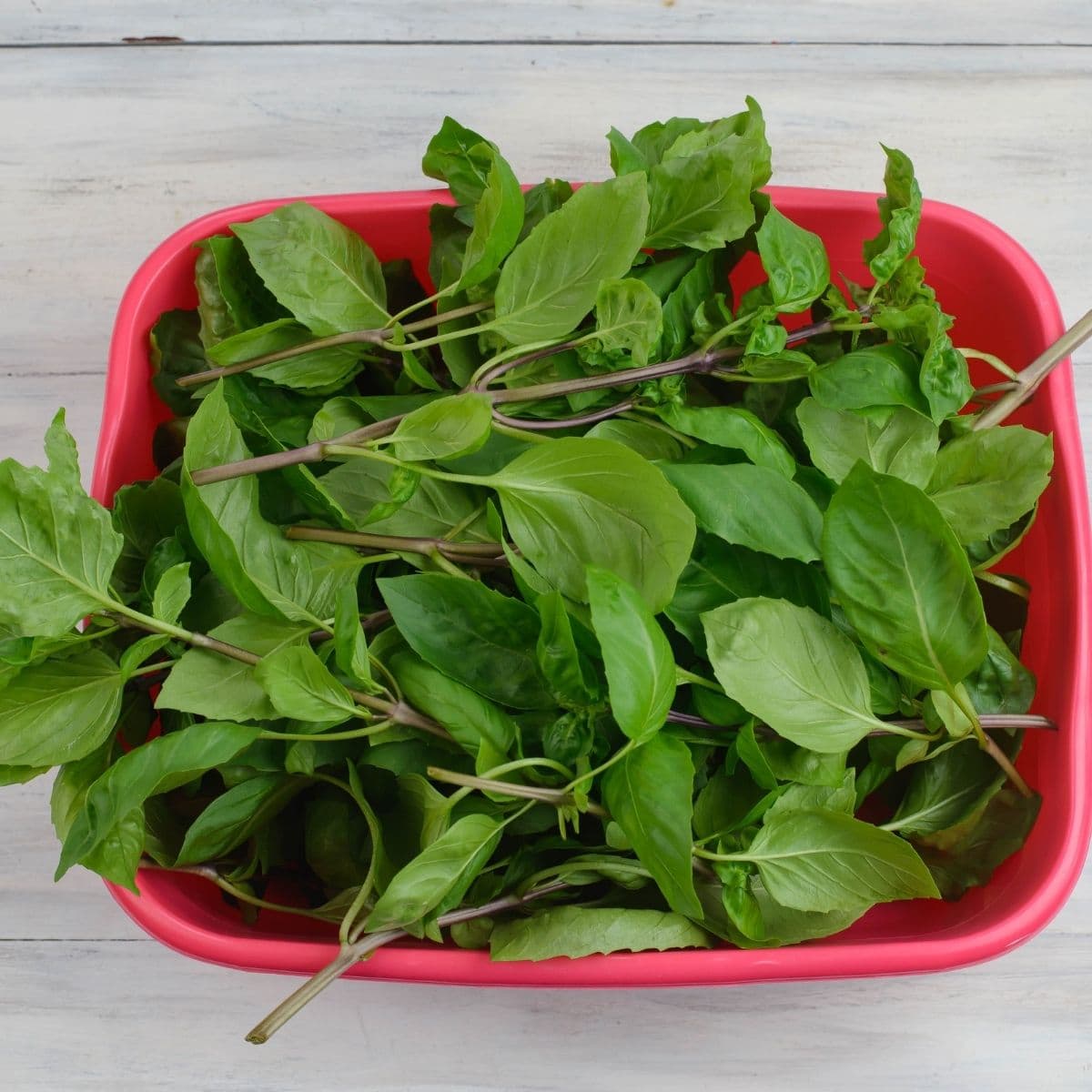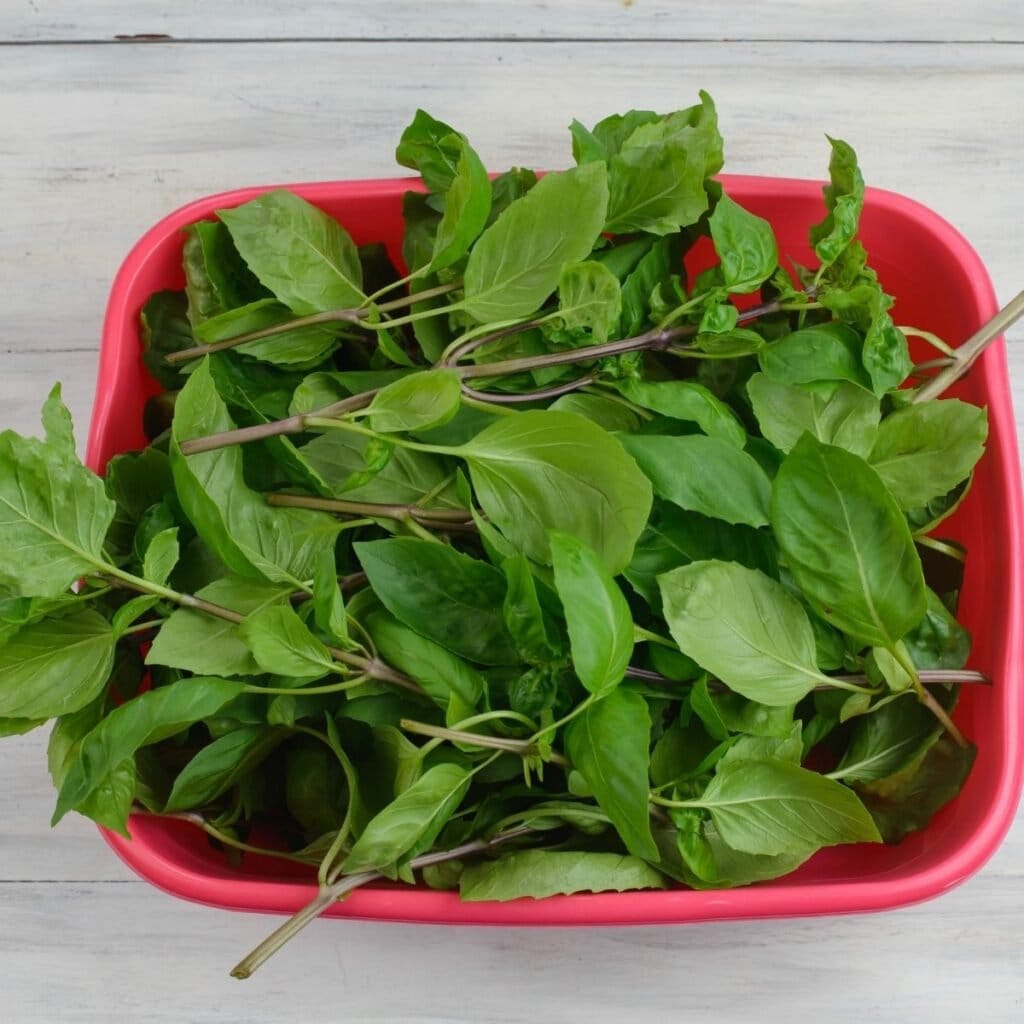 Calendula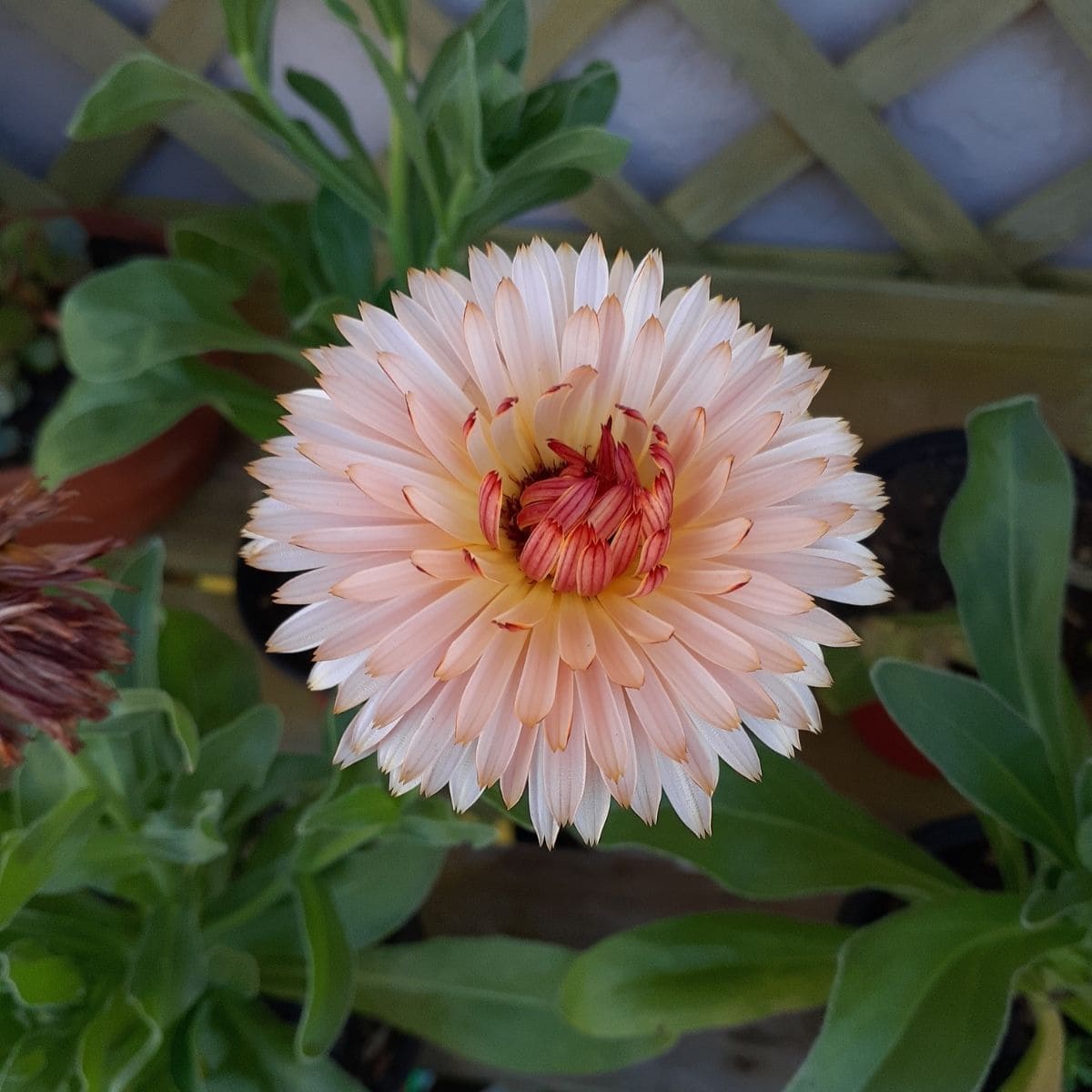 Calendula: also known as Pot Marigold is the variety most people are familiar with. Make Calendula Oil with it. Buy the seeds here.
Zeolights Calendula: This amazing new variety of Calendula starts out with bronze orange blooms that fade to a lovely pink mauve color as the bloom ages. It is so pretty! Buy the seeds here.
Chives
Chives aren't just for a baked potato topping. Chives can be used anytime you want to add a subtle onion flavor to a recipes like egg salad.
Common chives or garlic chives can be used to flavor vinegars and salad dressings. Buy the seeds here.
Cilantro
Dill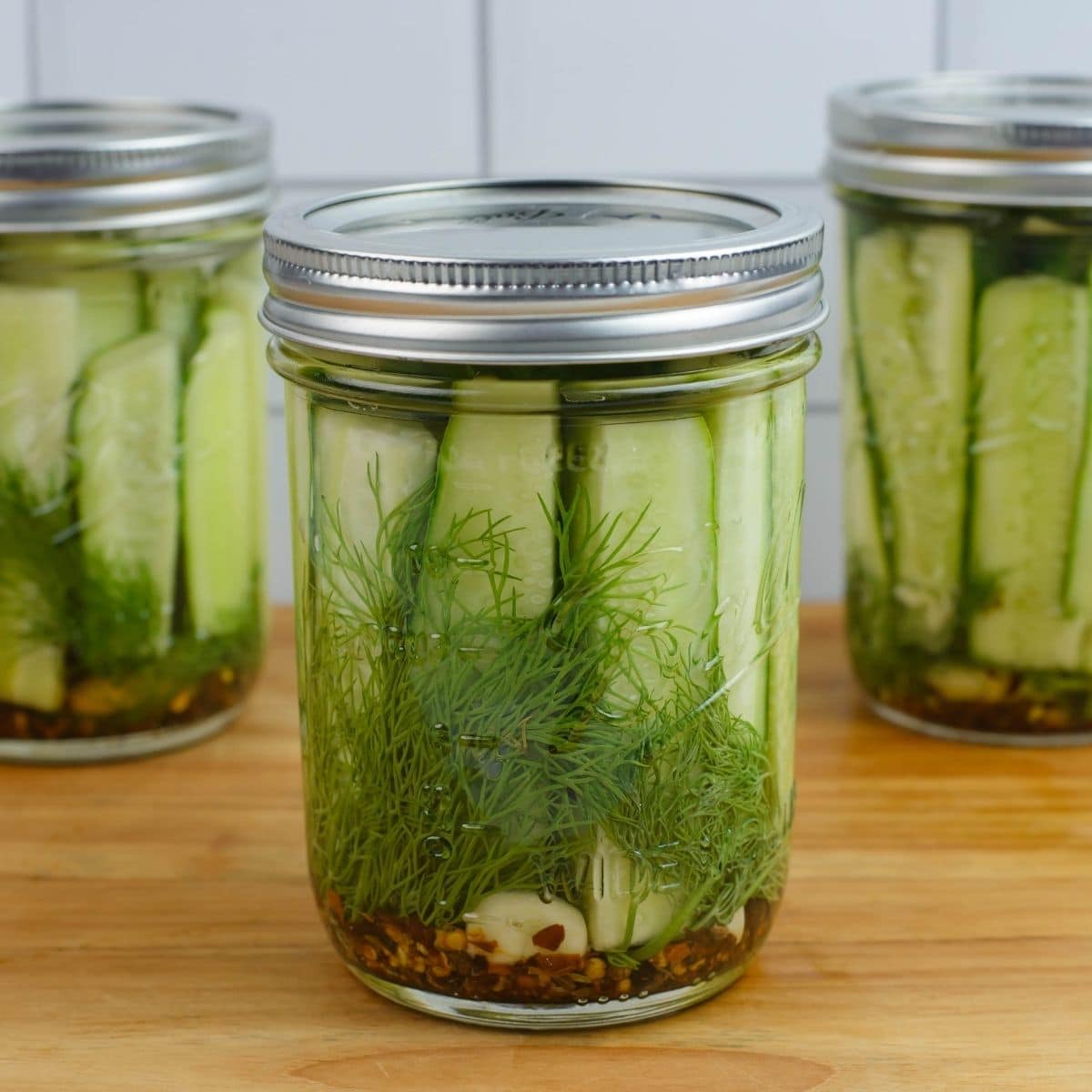 Dill: Is a must have herb if you love making homemade pickles and salads. The fresh leaves and dried seeds of the Dill plant are used in cooking. Buy dill seeds here. Dill is also a host plant for butterfly's and is perfect planted in a butterfly garden.
Chamomile
German Chamomile: Love sleepy time tea? If you plant a tea garden you must grow chamomile. The dainty white flowers are so pretty. Gently pull the flower heads and dry to make herbal tea. Buy chamomile seeds here.
Lemon Balm
Lemon Balm: adds a light lemon flavor to recipes and can be dried to use in potpourris or teas. Buy the seeds here.
Mint
Mint: is a very invasive plant. Do not plant it in the ground or it will take over.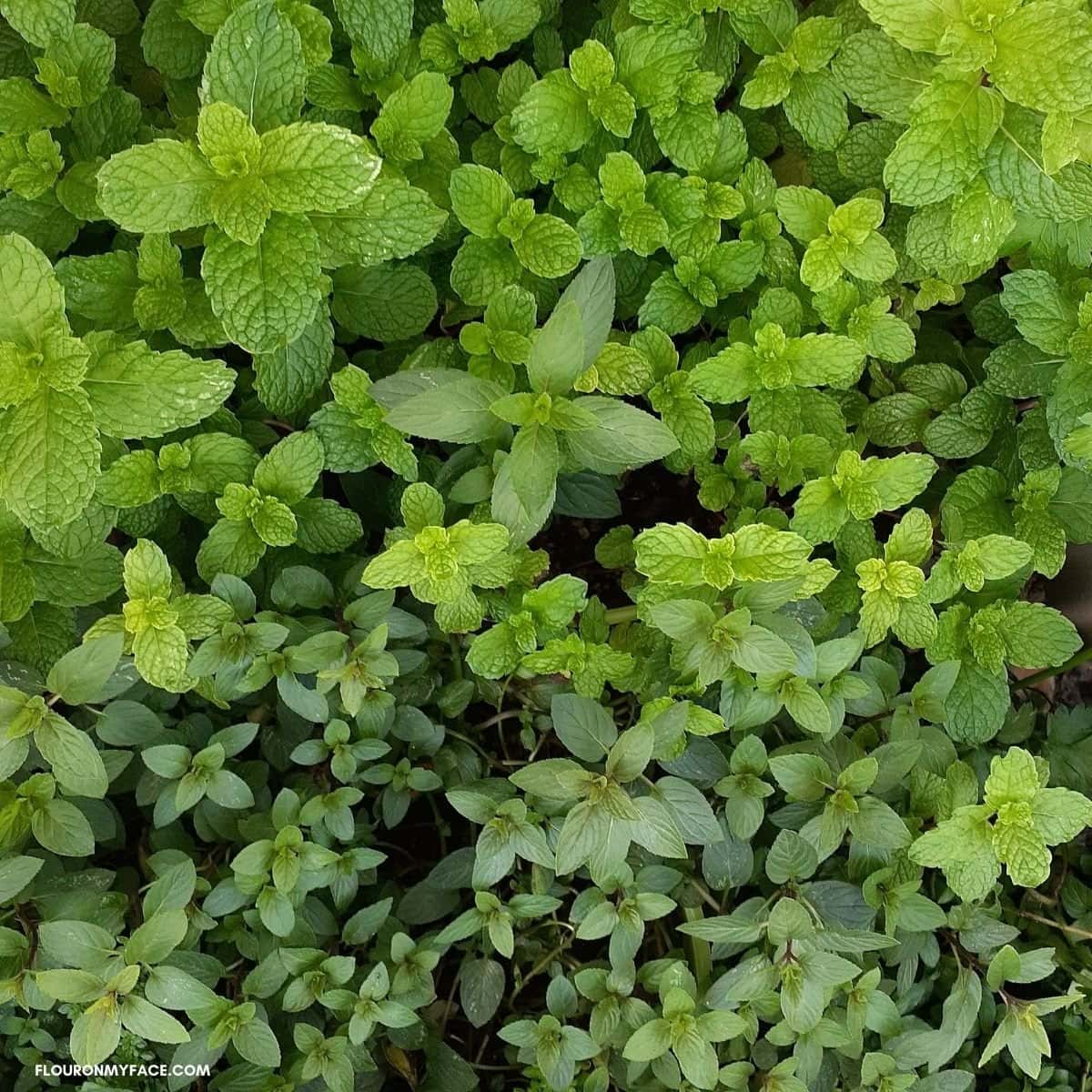 Common Mint: Added to fruit salad or dried for tea. Mint is probably one of the most popular herbs. Buy seeds here.
If you love making summer cocktails like Mojitos mint is a must have herb.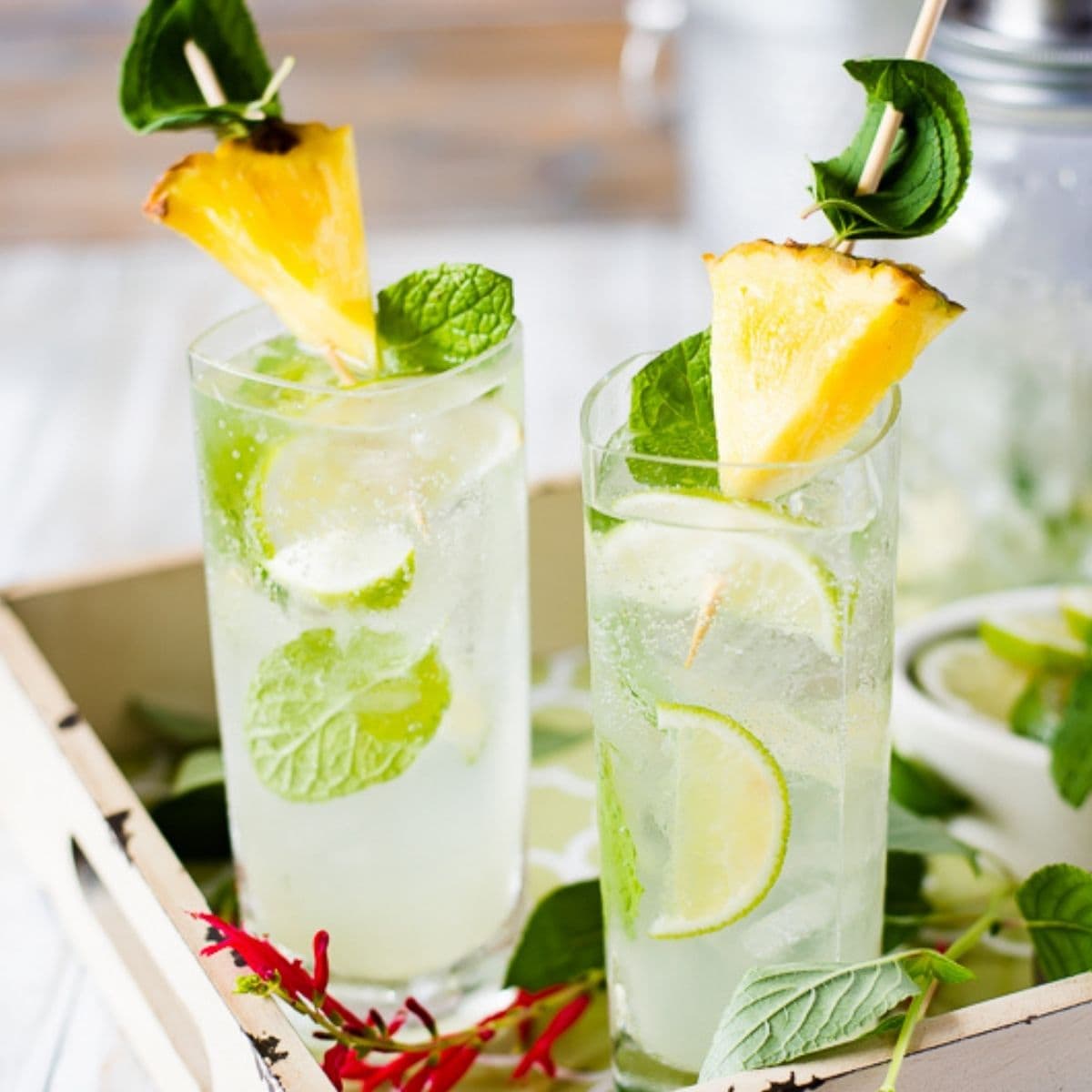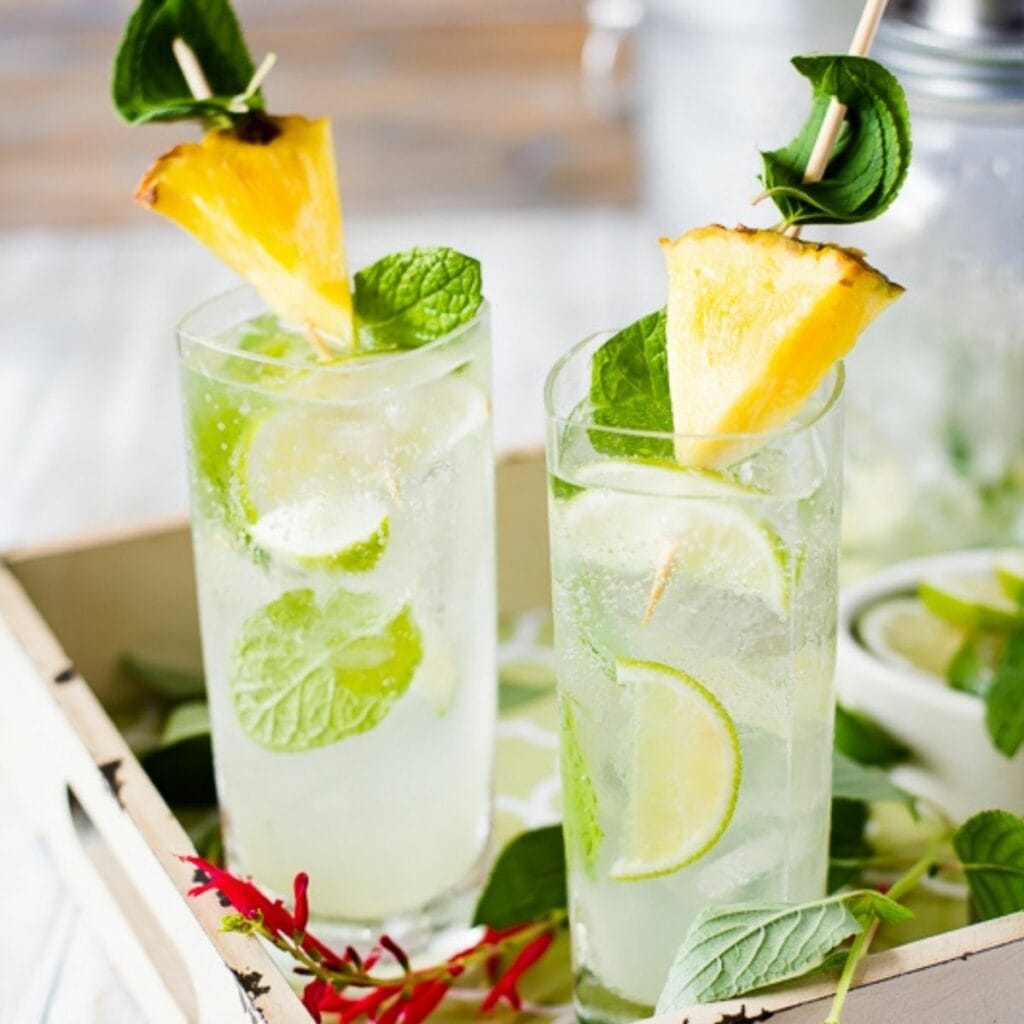 Oregano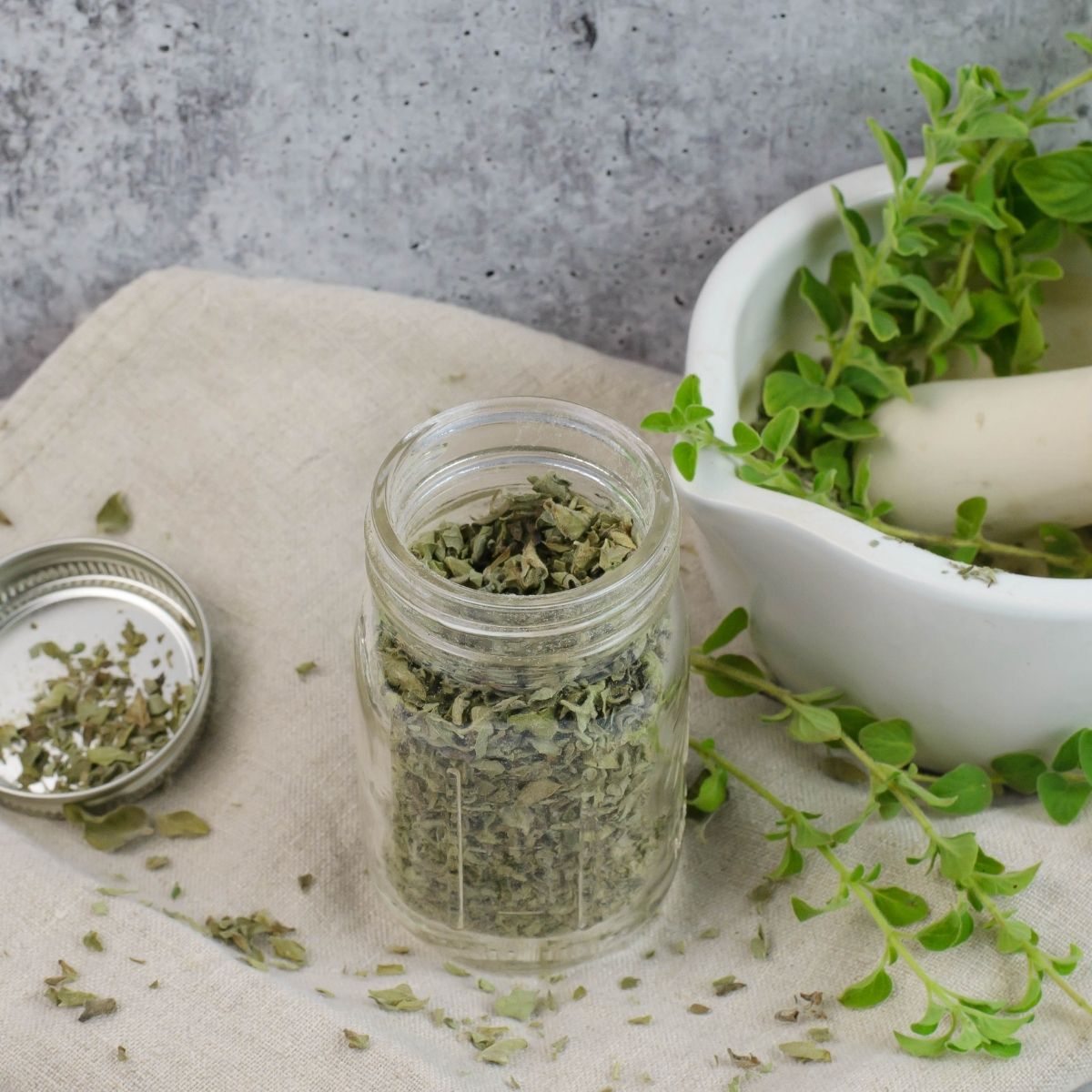 Parsley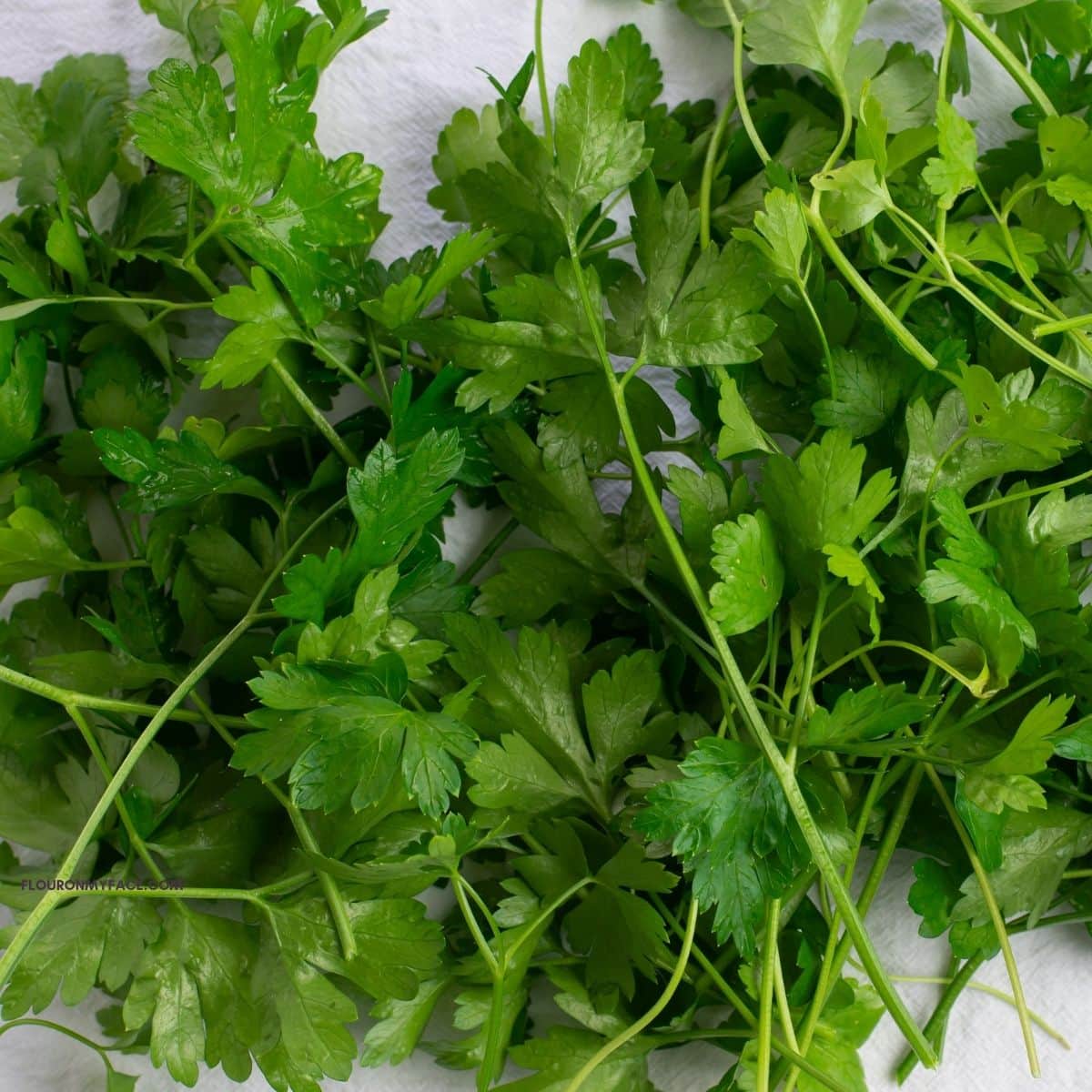 Flat leaf Parsley is a common garnish but is used in many soup recipes. Buy the seeds here.
Stevia
Stevia is a natural calorie free sweetener you can grow at home. Buy seeds here.
Thyme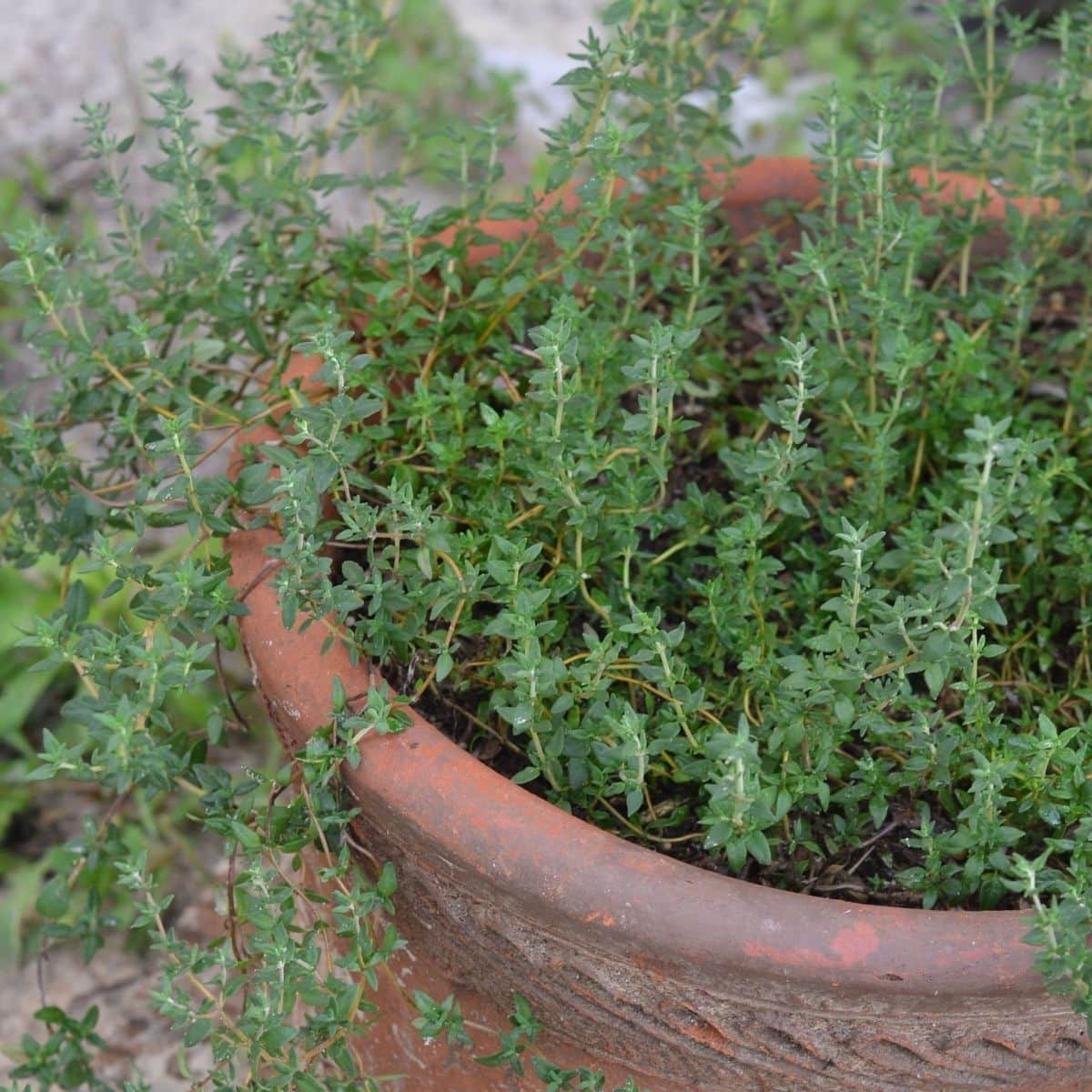 Thyme has a subtle woodsy flavor that is perfect in soups and stews. Buy seeds here.
It can also be used to make Watermelon Thyme Lemonade in the summer.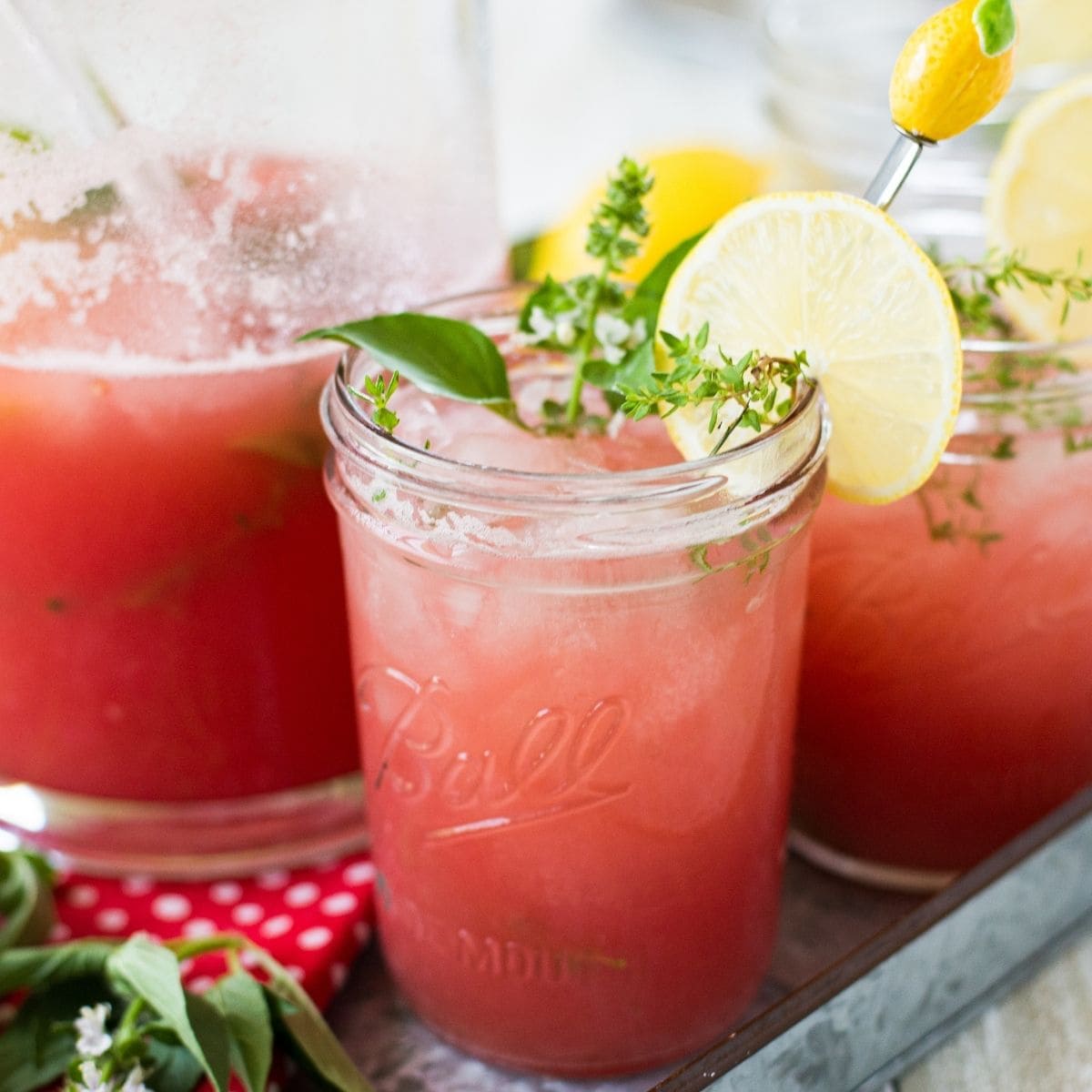 Herbal Tea Collection
If you want to grow an herbal tea garden you can buy a the Botanical Interests Tea Garden Collection that includes 8 packets of herbal tea seeds. Buy it here.
More gardening tips
Click below for more gardening tips and tricks.
Recipes and ways to use fresh herbs from the garden
Sweet Basil is the basil of choice for seasoning sauces and making pesto. It is not my favorite basil to grow. Lemon Basil is my favorite variety of Basil and makes a wonderful Lemon Basil Herbal Soda. I've also made a beautiful Blackberry & Lemon Basil Gelato recipe using fresh lemon basil from my garden.
Calendula also known as pot marigold and not to be confused with the garden variety marigold found in garden centers is a healing herb that can be used to make a simple healing salve with a Calendula Infused Oil. I've made many a batch ( but have never posted the recipe here) to help my husband with his severely dry and cracked hands.
Chives can be used to top a baked potato, used on any salad, added to egg salad or tuna fish. Any recipe that you might want to add the delicate onion-like flavor.
Dill I love growing dill because I love making homemade Refrigerator Garlic Dill Pickles during the summer months when the Kirby Cucumbers are in season. I also love to use fresh Dill in a Dill and Cucumber dip .
Lemon Balm is another lemon flavored herb I love to use to make Homemade Soda with a simple syrup. I've also used it in egg salad and made an herbal dye out of the plant that I used to dye fabric for my art quilts back when I had time to sew.
Mint is one of my favorite herbs to grow and come in so many varieties now. I've grown spearmint, peppermint, orange mint, pineapple mint, chocolate mint and probably a few more that I have forgotten about. Chocolate mint smells like a jr mint candy. I have made a simple syrup from almost all these mint varieties and made homemade soda or iced tea with them.
Oregano is used to flavor soups, stews, meats, and poultry. My favorite dish to use oregano on is to bake chicken thighs seasoned with it. I pull the meat off the bone, wrap it in a homemade flatbread like this homemade Gordita recipe and eat it with a little-shredded cheese and a drizzle of Italian Dressing.
Flat Leaf Parsley I use parsley on everything. In salads, as a plate garnish in a homemade ricotta ravioli filling. I preserve it and many herbs by dehydrating. Drying herbs saves money on spices.
Thyme besides a great culinary herb for soups and stews thyme is the herb of the fairies. It is a must-have if you are planning to plant a fairy garden with your kids.
If you are interested in Organic Gardening you may enjoy my 10 Tips To Become a Successful Organic Gardener post.
Cocktail Herb Gardening
Check out how I planted a container cocktail herb garden so I can sip om my favorite herbal cocktails this summer.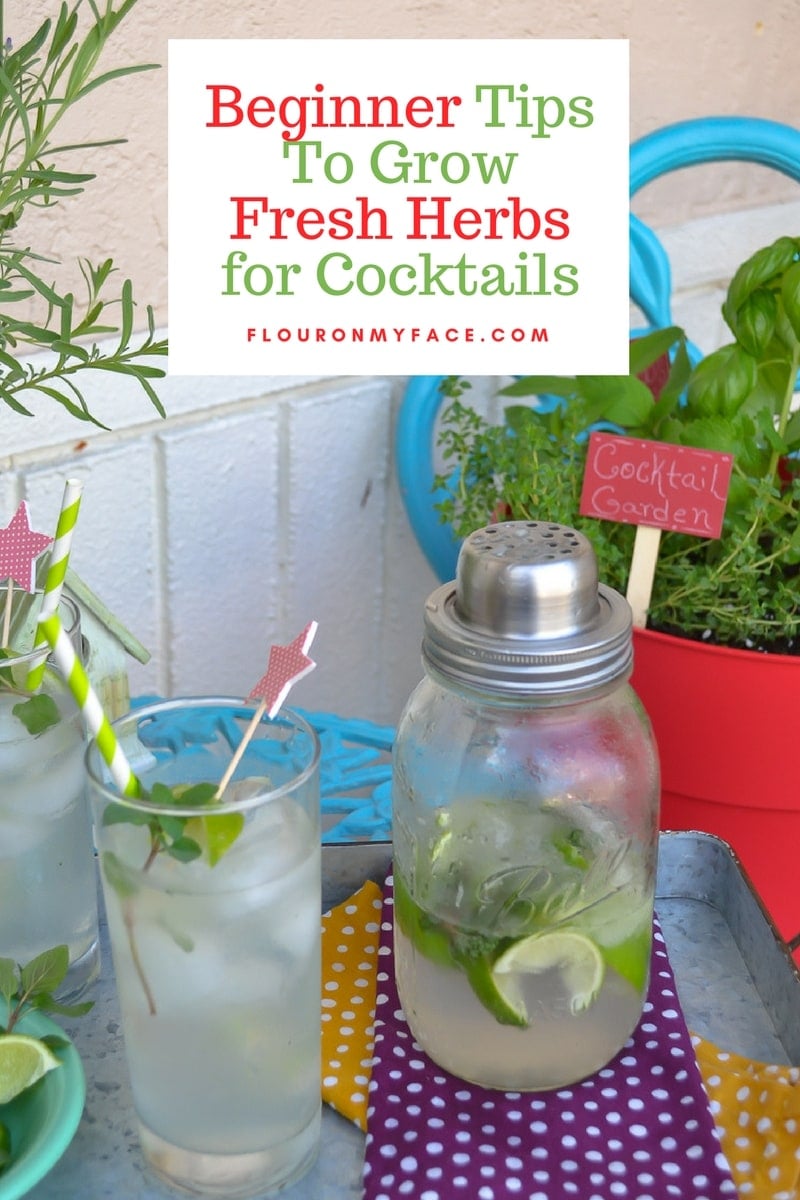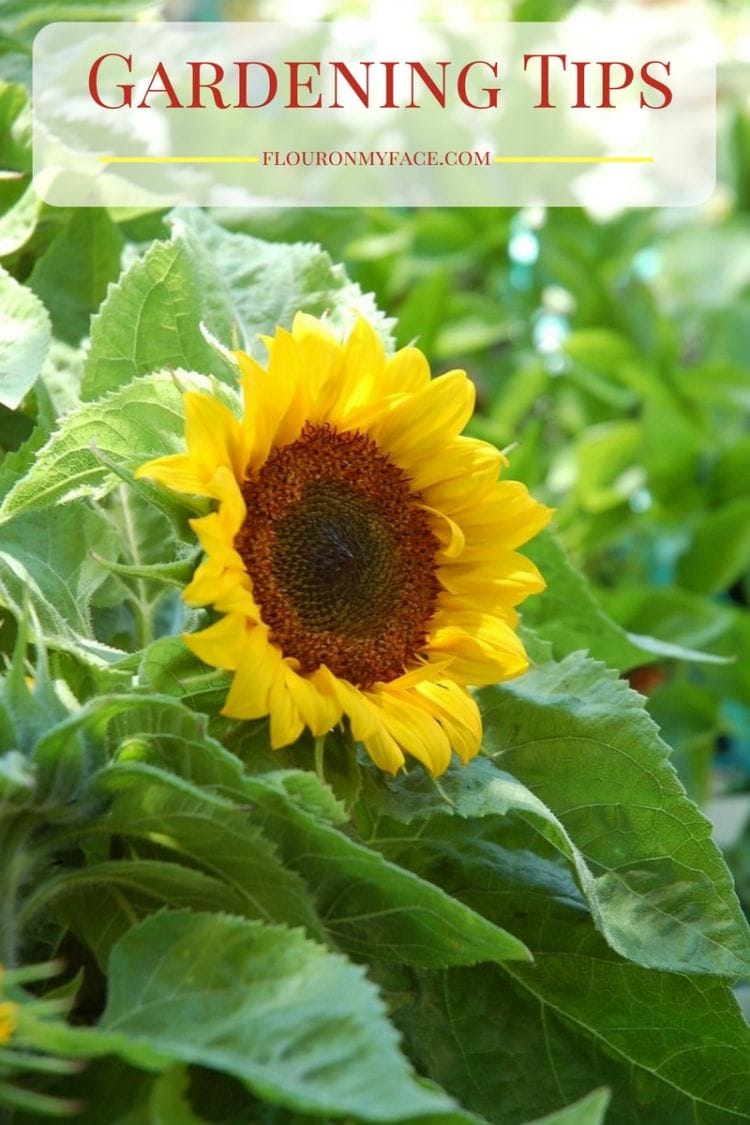 For more information on starting your own Backyard Herb Garden.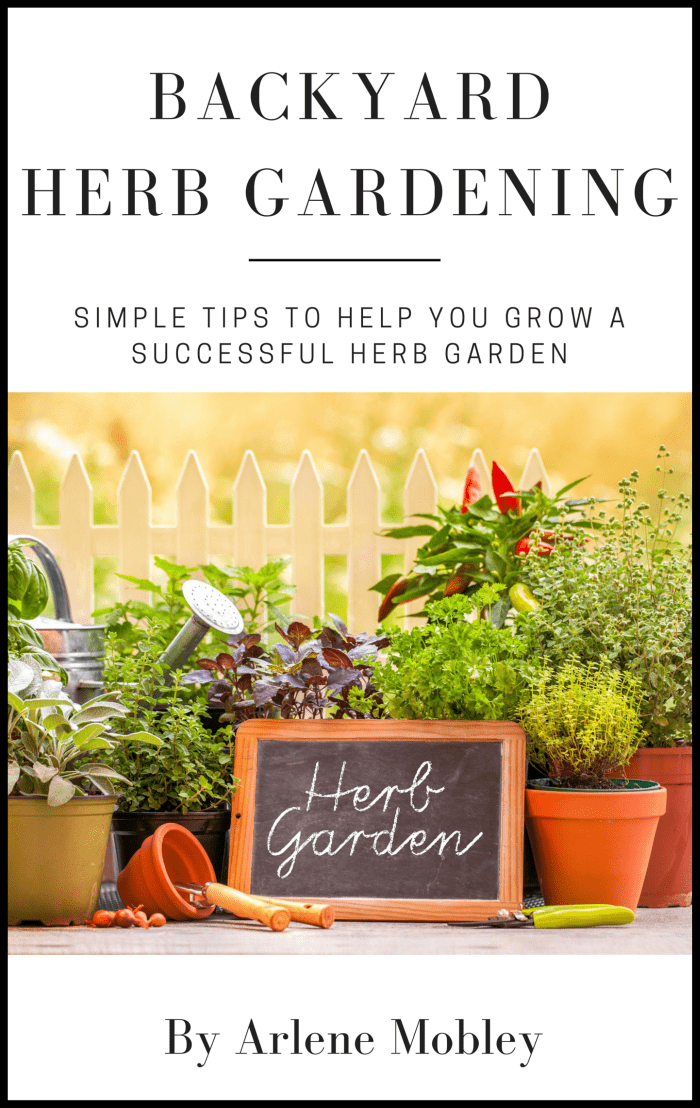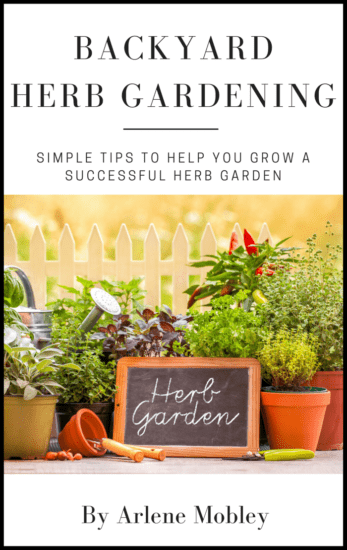 You can get your copy of the Backyard Herb Garden: Simple Tips to Help you Grow a Successful Herb Garden on Amazon.