23 Christmas candy recipes that are so easy to make anyone can make them. And most can be finished and ready to share in just a couple of hours!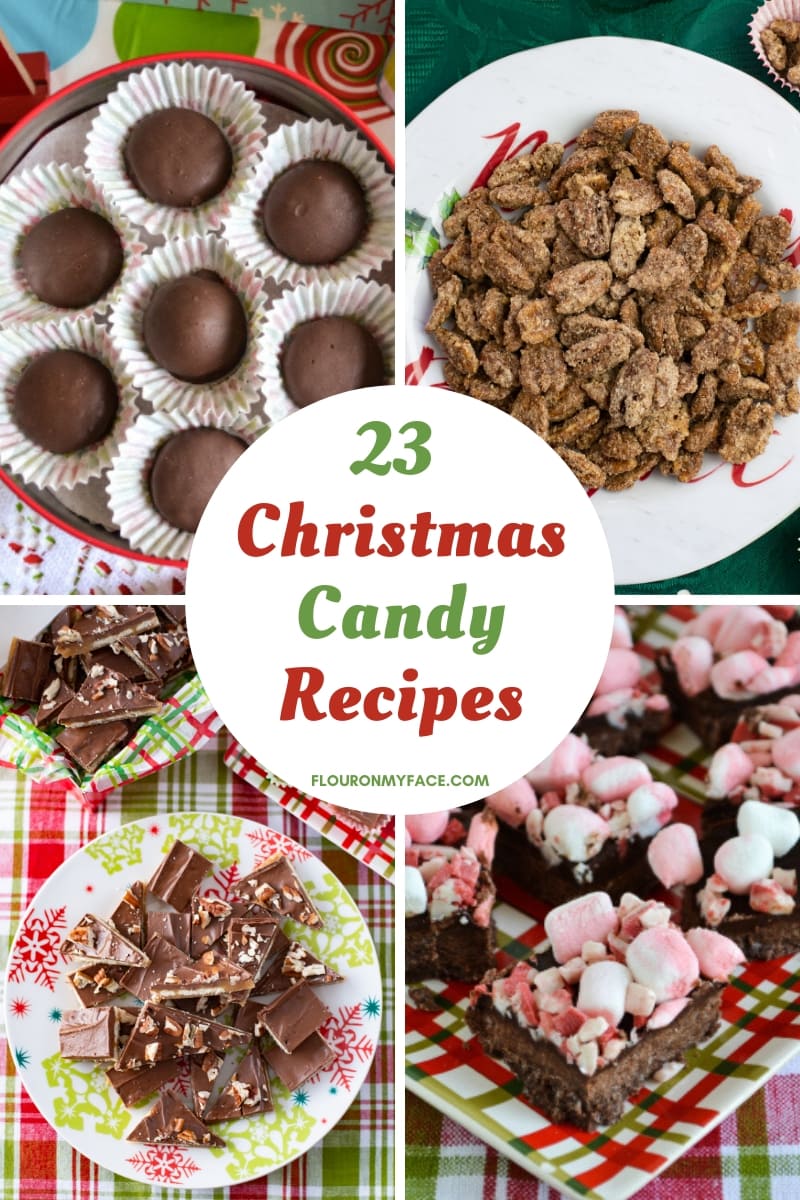 Christmas Candy Recipes
Homemade Christmas candy is a pure treat during the Christmas gift-giving season.
It is the only time of year that we feel like we can indulge a little and take the time to make special holiday recipes like homemade candy.
I love to make homemade Christmas candy every year.
Christmas candy can be packed in cellophane bags or holiday boxes and tucked into a gift basket.
What is the easiest Christmas Candy to make?
One of the easiest Christmas candy recipes to make is Christmas bark or my Crock Pot nut clusters or cups recipes.
Both Christmas candy recipes start with melting chocolate and adding nuts or dried candy.
Once you have combined the melted chocolate and add-ins you either drop spoonfuls on a cookie sheet or fill paper candy cups and let the chocolate harden.
That is it.
Now you have a delicious homemade Christmas candy to share with friends and family.
23 Easy Homemade Candy Recipes for Christmas
Check out these homemade Christmas candy.
Pick out a couple to make so you can share with friends and family this holiday season.
Saltine Cracker Toffee AKA Christmas Crack: All I can say is this stuff tastes amazing! You just can't stop munching on it! and it is so easy to make.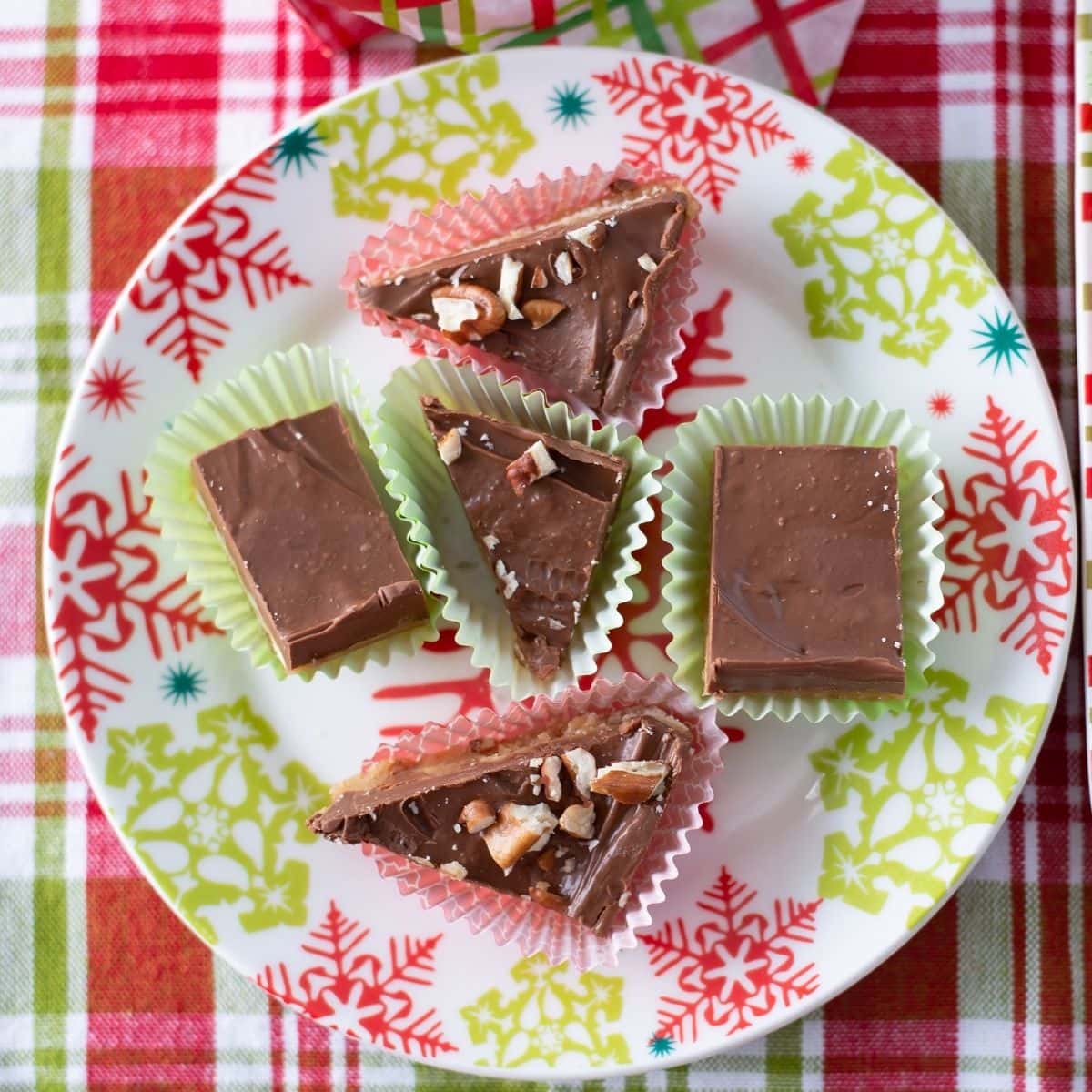 Copycat Mounds Candy: If you love Mounds candy bars you are going to be amazed at how easy it is to make this copy cat version in little paper cups for a bite-sized holiday treat.
Crock Pot Chocolate Cherry Nut Cups: Little bite-size chocolate candy bites filled with dried cherries and nuts.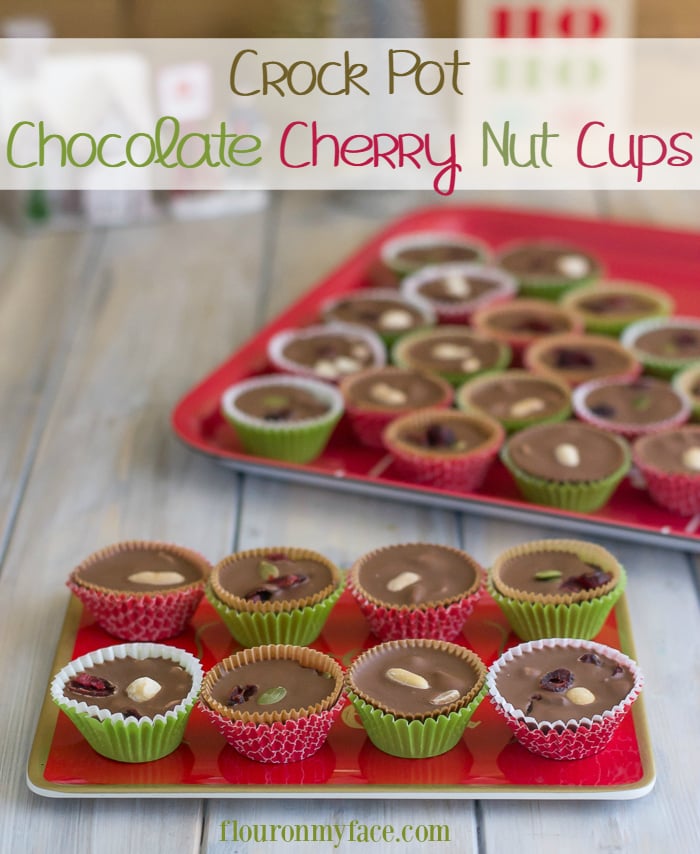 Microwave Chocolate Fudge recipe: This homemade chocolate fudge recipe is made with condensed milk in the microwave. No excuse about not having the time to make fudge this year!
Old Fashioned Chocolate Raspberry Jellies: I love old fashioned chocolate-covered raspberry jellies candies.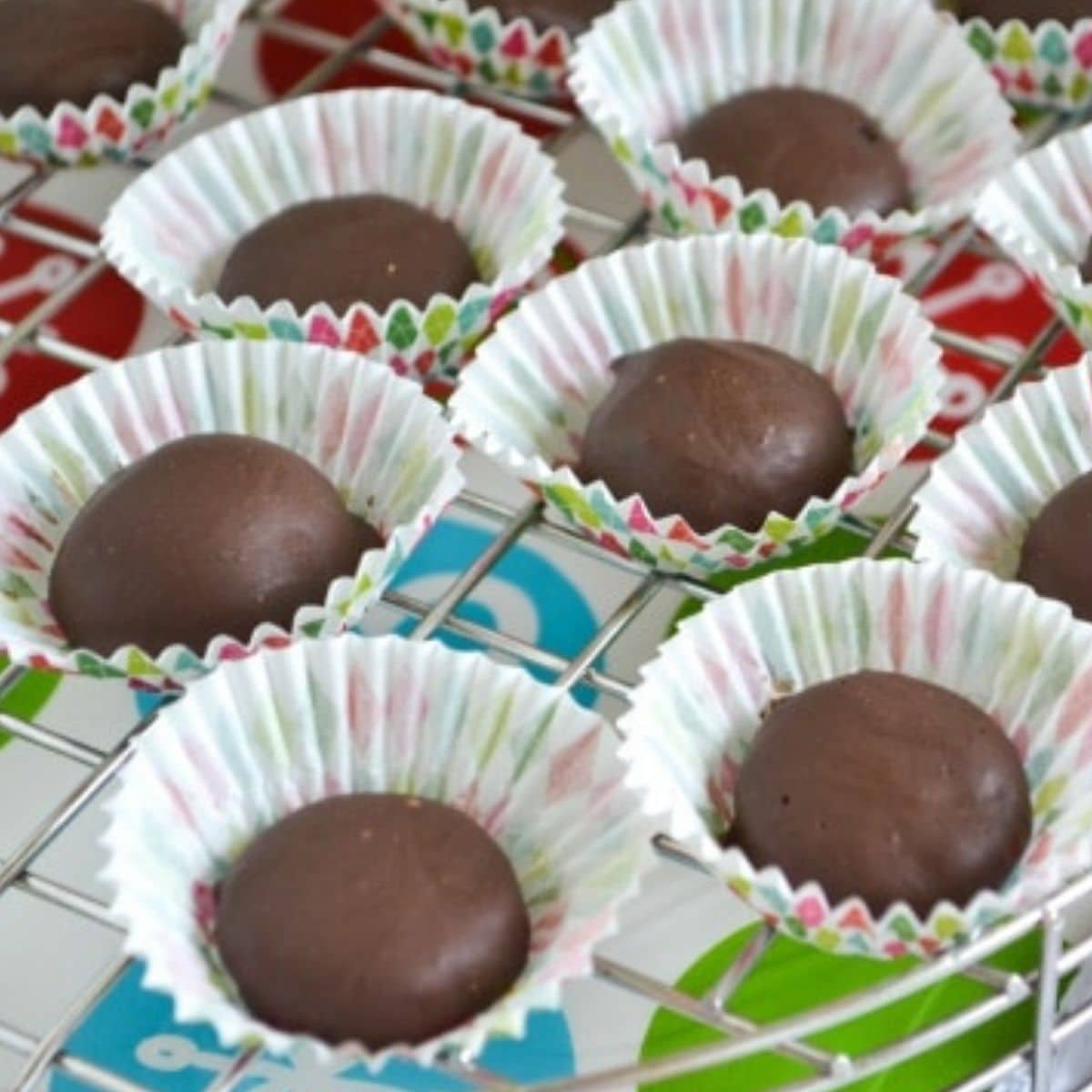 Million Dollar Fudge Recipe: An old fashioned fudge recipe.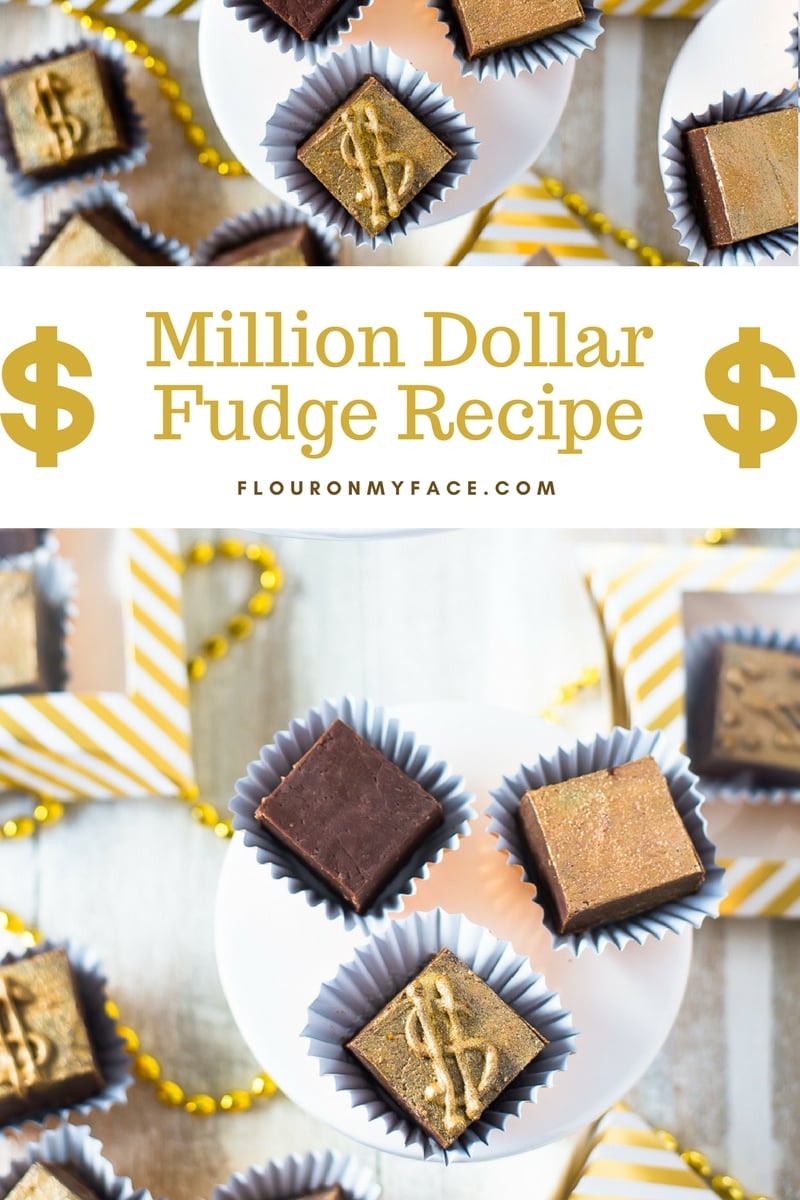 Blue & White Christmas Bark recipe: A beautiful blue and white version of a simple holiday bark.
Buckeye Candy Recipe: A low carb version that tastes just as good.
Red Velvet Fudge recipe: A gorgeous red velvet fudge recipe that is so easy to make.
Crock Pot Chocolate Fruit & Nut Clusters: They are so easy to make in the crock pot.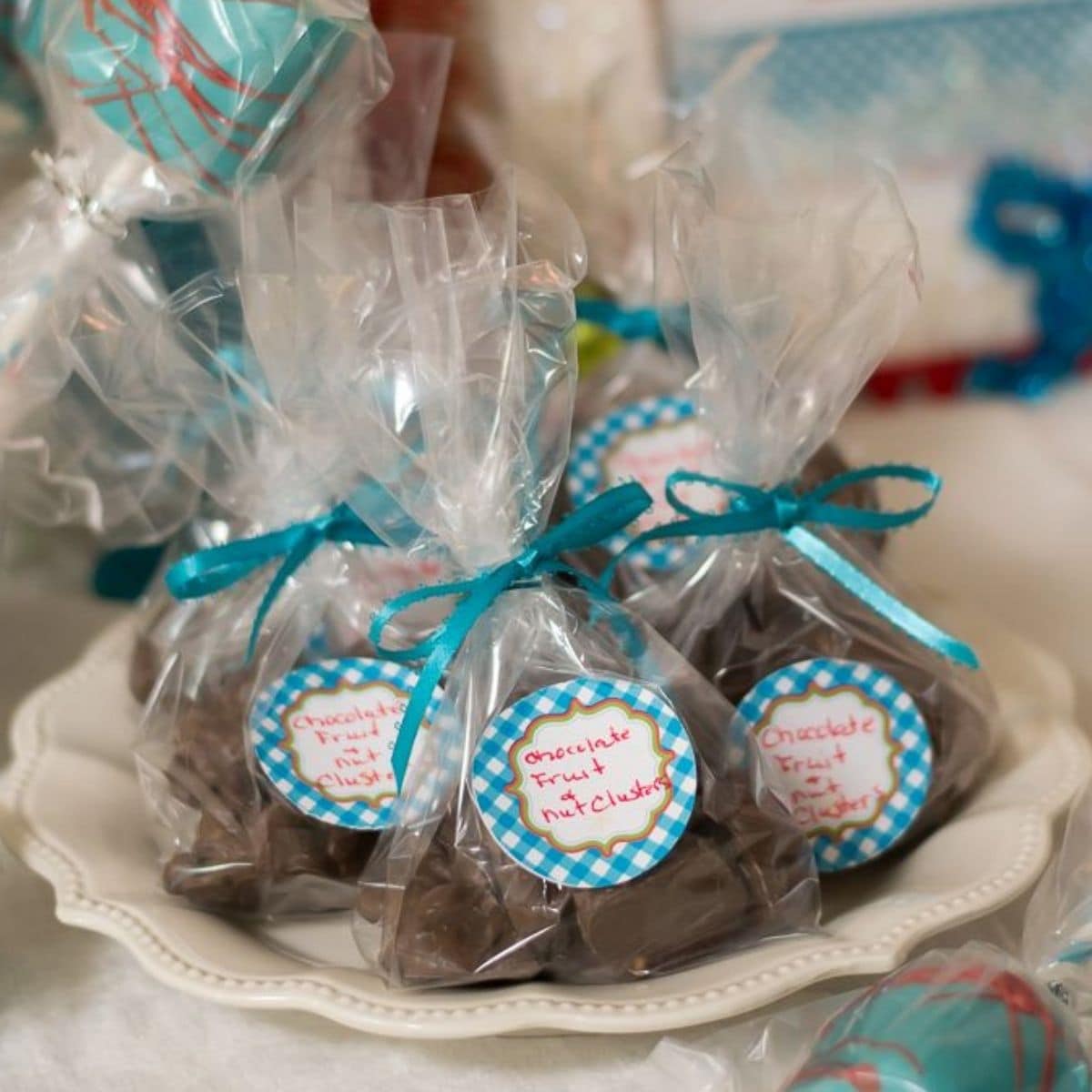 Cream Cheese Mints Santa Hats: The kids and adults alike will have a hard time not popping one of these Santa Hat Cream Cheese Mints in their mouths.
Cinnamon Vanilla Candied Nuts: Seriously candied nuts are one of the easiest Christmas "candy" recipes you can make. Done in less than an hour!
Pistachio Cranberry Bark: White chocolate with pistachio nuts and dried cranberries.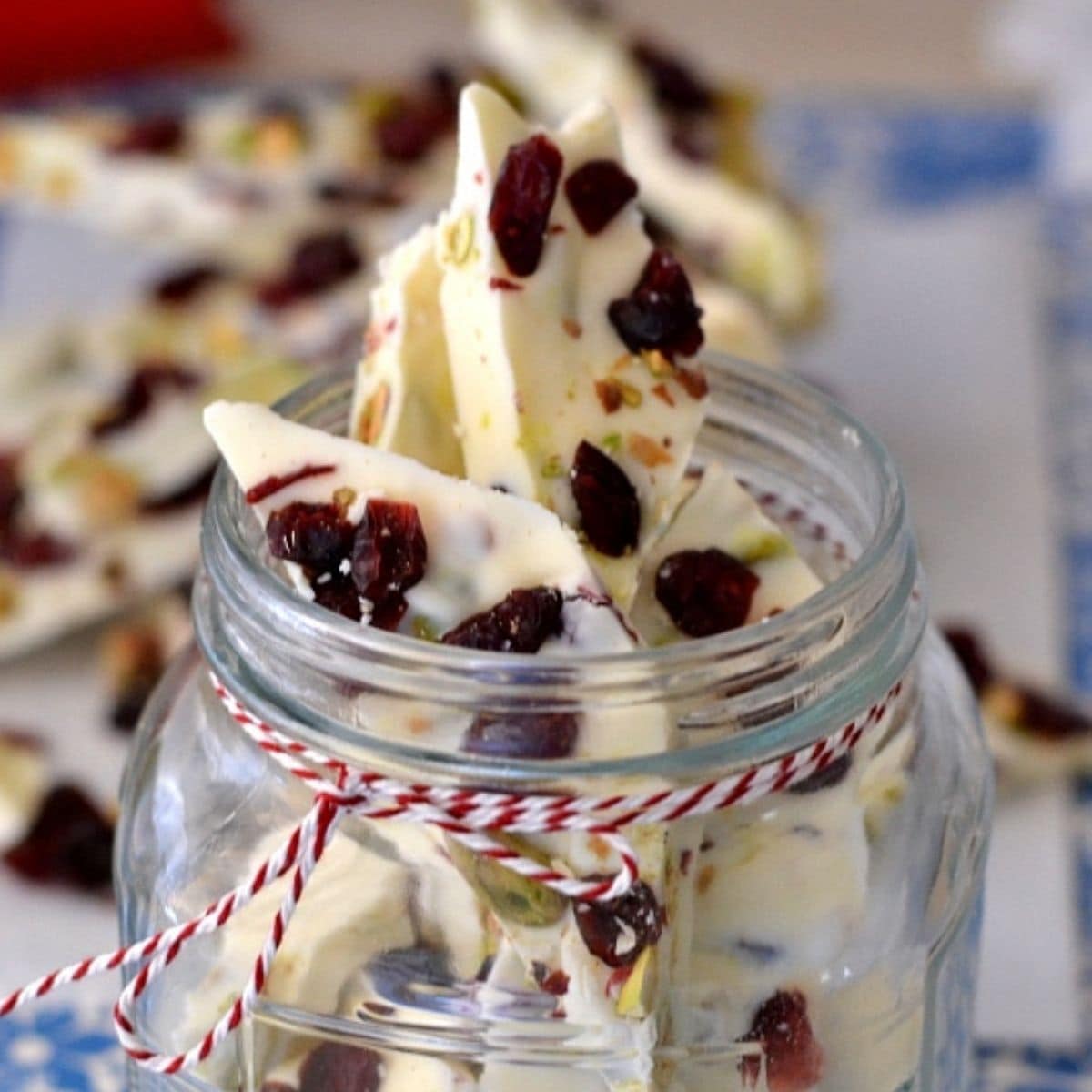 Coconut Toffee Candy: A coconut version of the Saltine cracker toffee recipe for coconut lovers.
Chocolate Christmas Lollipops: Chocolate lollipops are one of the easiest homemade candies you will ever make!
Elf On The Shelf OREO Cookie Balls: OREO Cookie balls or Truffles are decorated with Elf on the shelf cupcake toppers.
Chocolate Marzipan Truffles: Truffles are aa easy special holiday candy that will impress your friends and family.
Crock Pot White Chocolate Dried Fruit Clusters: White chocolate filled with dried fruit and dropped into clusters is a delicious homemade candy that can be made with variations of dried fruit.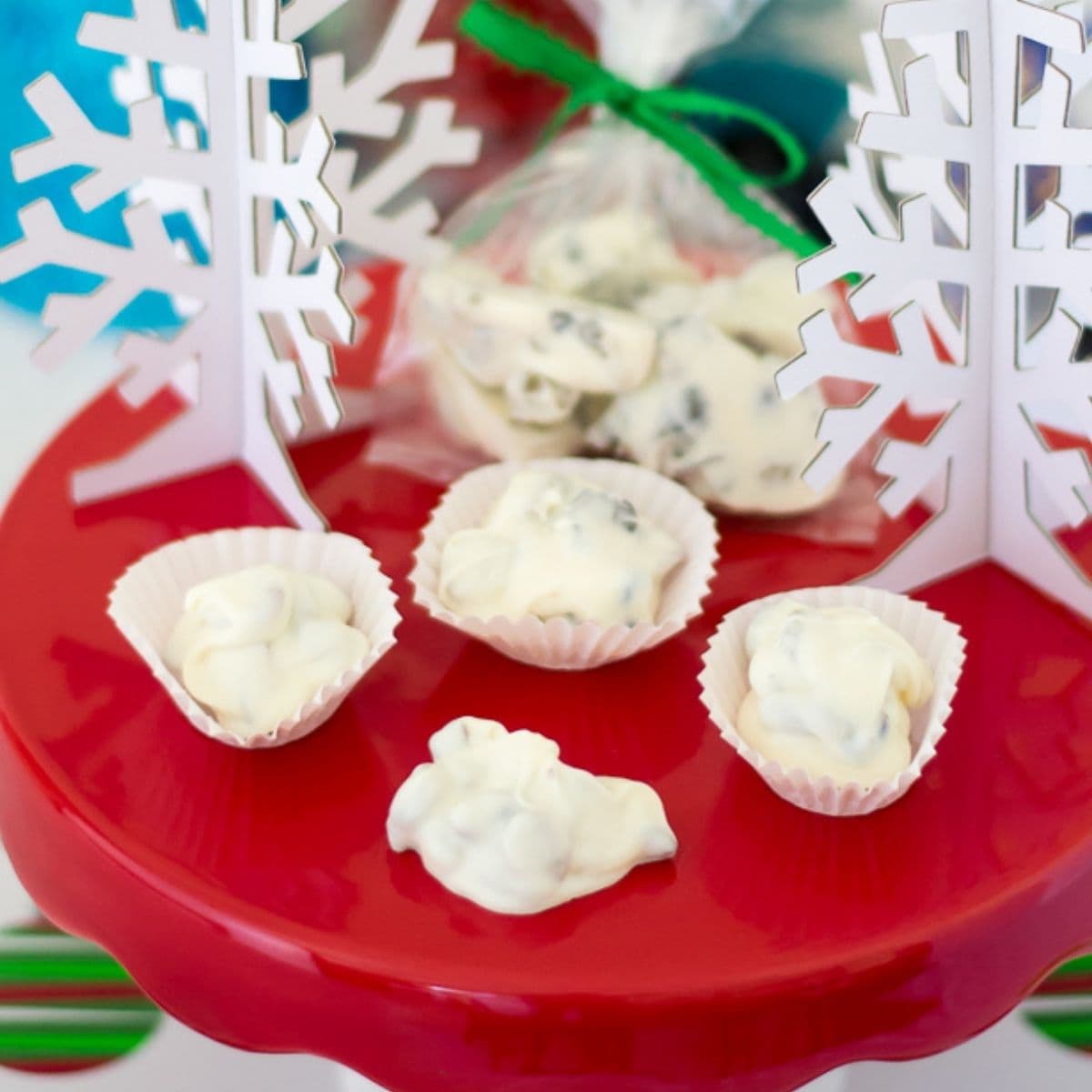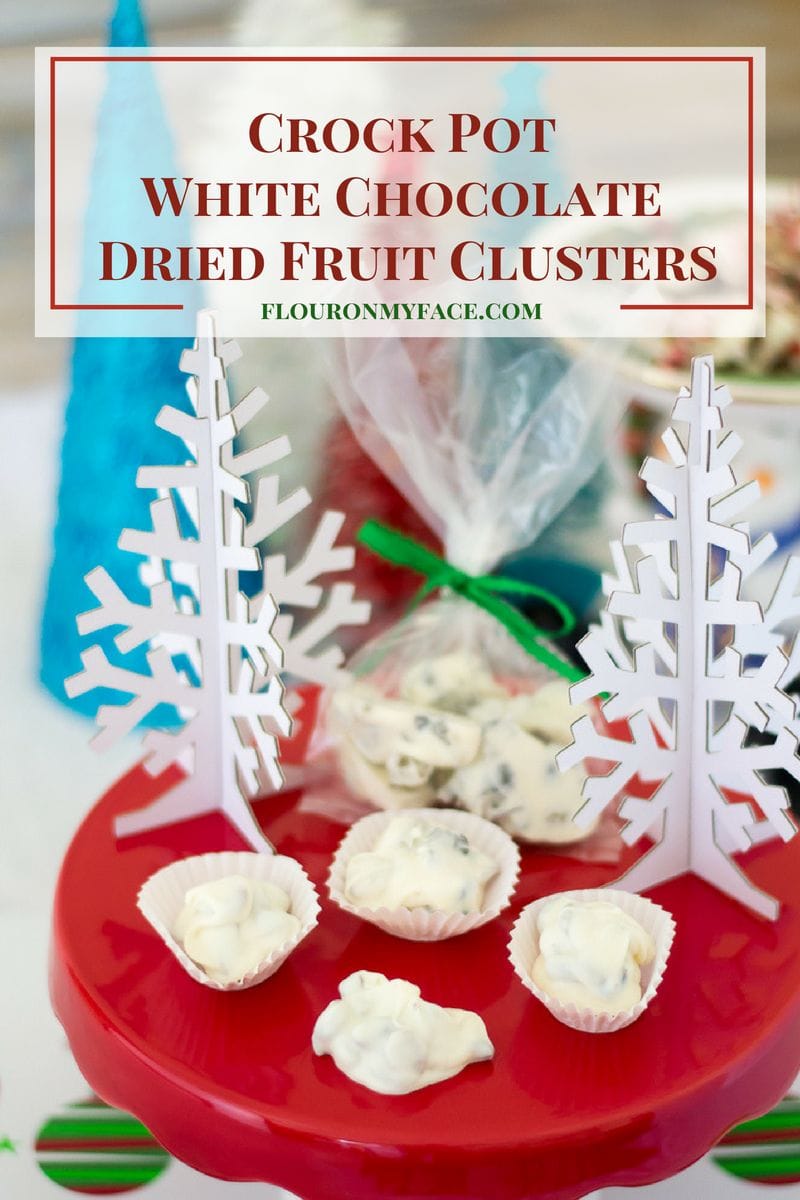 Old Fashioned Stained Glass Candy: Stained Glass candy is an easy old fashioned candy recipe that can be flavored with any of your favorite extracts like peppermint for the holiday season.
Pecan Truffles: Pecan Truffles are filled with a pecan marzipan filling and dipped in dark chocolate.
Homemade Peppermint Patties: Fill a holiday treat box with a few of these or tuck a few into your gift baskets for a minty treat.
Boozy Bourbon Fudge: Adults only Christmas fudge recipe.
Easy Christmas Peppermint Bark recipe: A white chocolate peppermint flavored bark decorated with red and green candies.