Valentine's Day Chocolate Dipped Wafer Cookies
Kid Treats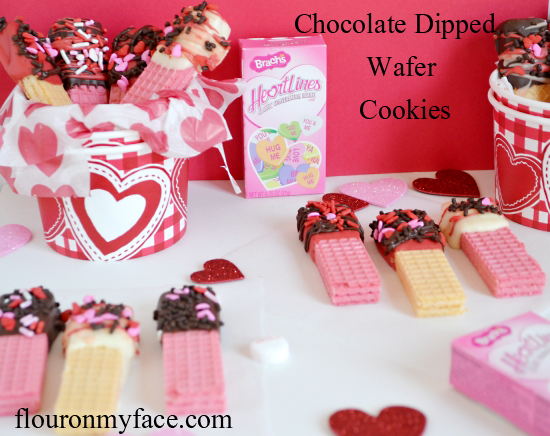 You can either make them ahead and surprise the kids or you can let them help make them.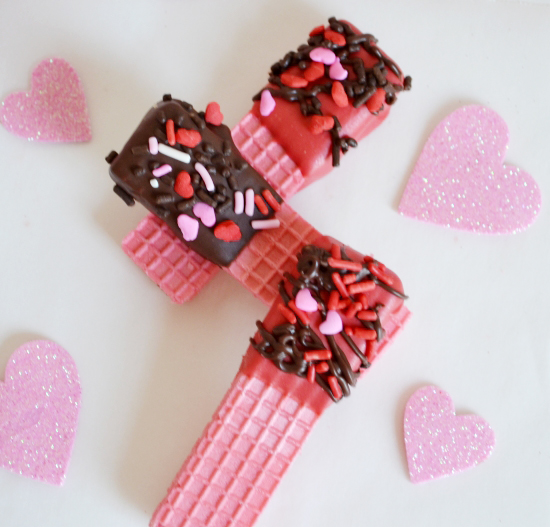 The kids really love decorating with sprinkles. At least I know my kids did and now my two oldest grand daughters love to go to town with a bottle of sprinkles.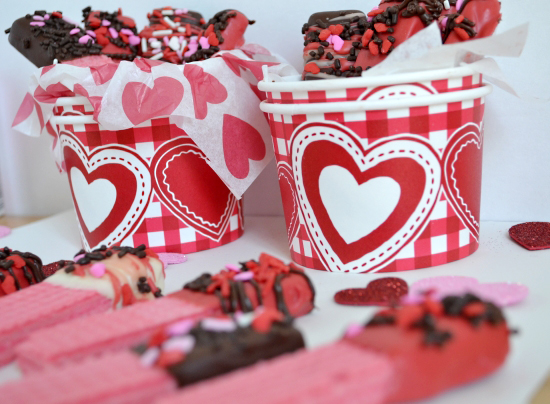 All you need is a package or two of wafer cookies. Here I used vanilla and strawberry. They are also available in chocolate but they were out the day I was shopping.
A bag of Candy Melts and a bottle of sprinkles.
This is really a cheap treat to make. It cost me less then $6.50 to make the cookies. The decorations and ice cream cups are not included in that price.
Melt the chocolate, dip the ends of the cookies in, lay the cookie down on cookie sheet covered with a piece of parchment paper and sprinkle some sprinkles on top of the soft chocolate.
Let the chocolate harden and store in an airtight container. You can speed it up by putting them in the refrigerator for about 10 minutes.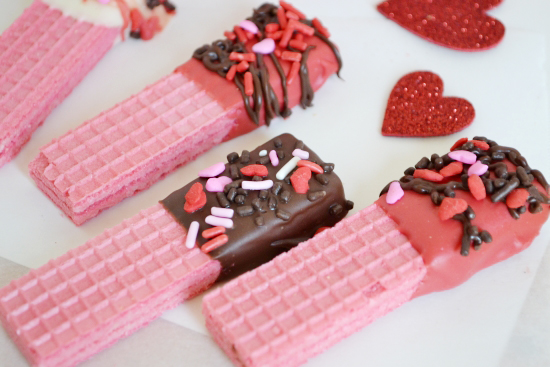 Use parchment paper or wax paper between the layers of cookies when storing.
These cookies could be made for any theme birthday party, celebration or holiday by changing up the colors of chocolate used. Wilton Candy Melts come in every color of the rainbow. Sprinkles are available for every holiday.
Valentines Day Chocolate Dipped Wafer Cookies
Ingredients
Wilton Chocolate Wafers
1-2 packages of Wafer Cookies
Sprinkle
Directions
Melt Chocolate
Dip the ends of the Wafer Cookies in melted chocolate.
Lay cookies flat on a cookie sheet covered with parchment paper
Decorate with Sprinkles or non-perils
Notes
An easy and inexpensive Valentines Day Treat for the kids.