35 Cranberry Dessert Recipes
I told you my favorite Fall recipes were pumpkin recipes, but what I failed to mention was that cranberry dessert recipes run neck and neck with my obsession for pumpkin flavored anything.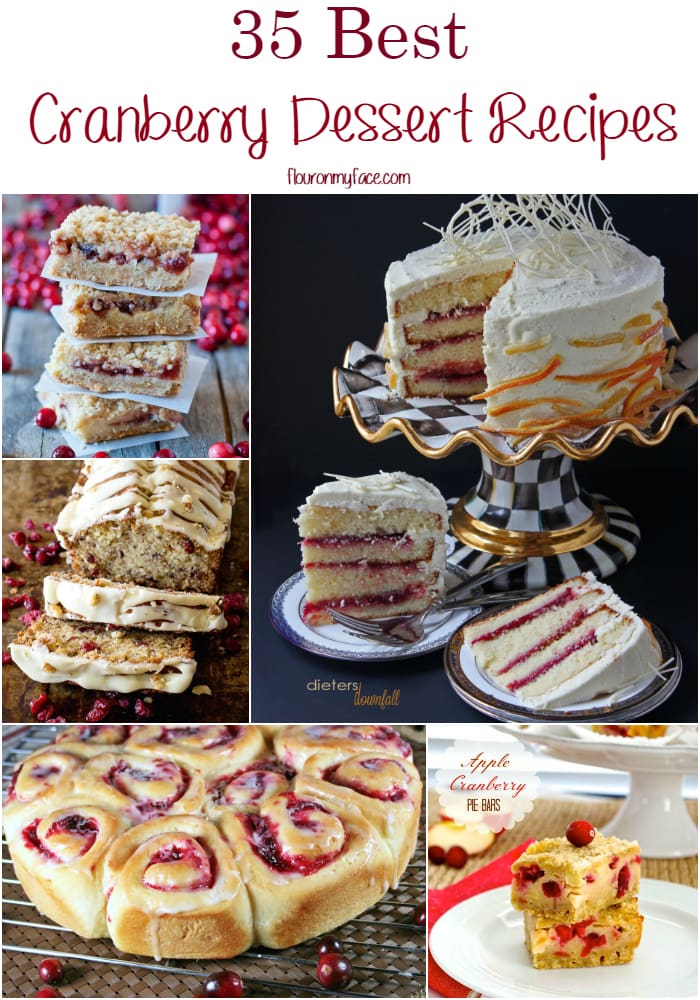 I'm so obsessed with cranberry recipes that when cranberries are in season I buy about 6 extra bags and freeze them so I can make my Awesome Cranberry Bread recipe all year long. It is truly the best Cranberry Bread I have ever eaten.
I'm going to be very busy this cranberry season trying out these 35 Cranberry Dessert recipes. I can't wait to try the Cranberry Streusel Cheesecake Bars. It's #1 on my baking list this cranberry season. Next up is those Cranberry Sweet Rolls.
Cranberry Pistachio Ganache Brownies
White Chocolate Macadamia Nut Cookies
Cranberry Rice Krispie Treats
Apple Cranberry Pie Bars
Crustless Cranberry Orange Pie
Cranberry Coconut Chai Pudding
Cinnamon Chip Cranberry Oatmeal Cookies
Cranberry Bundt Cake with Gingerbread Glaze
I'd love to know which one of these 35 Cranberry Dessert recipes you can't wait to try. Leave me a comment telling me which one you will make first.
Check out last years 30 Cranberry recipes roundup.