Thanksgiving Menu and How I Bake a Turkey
Here is a blast from the past and my Thanksgiving Menu and how I Bake a Turkey Thanksgiving meal planning post I wrote way back when I first started writing this food blog.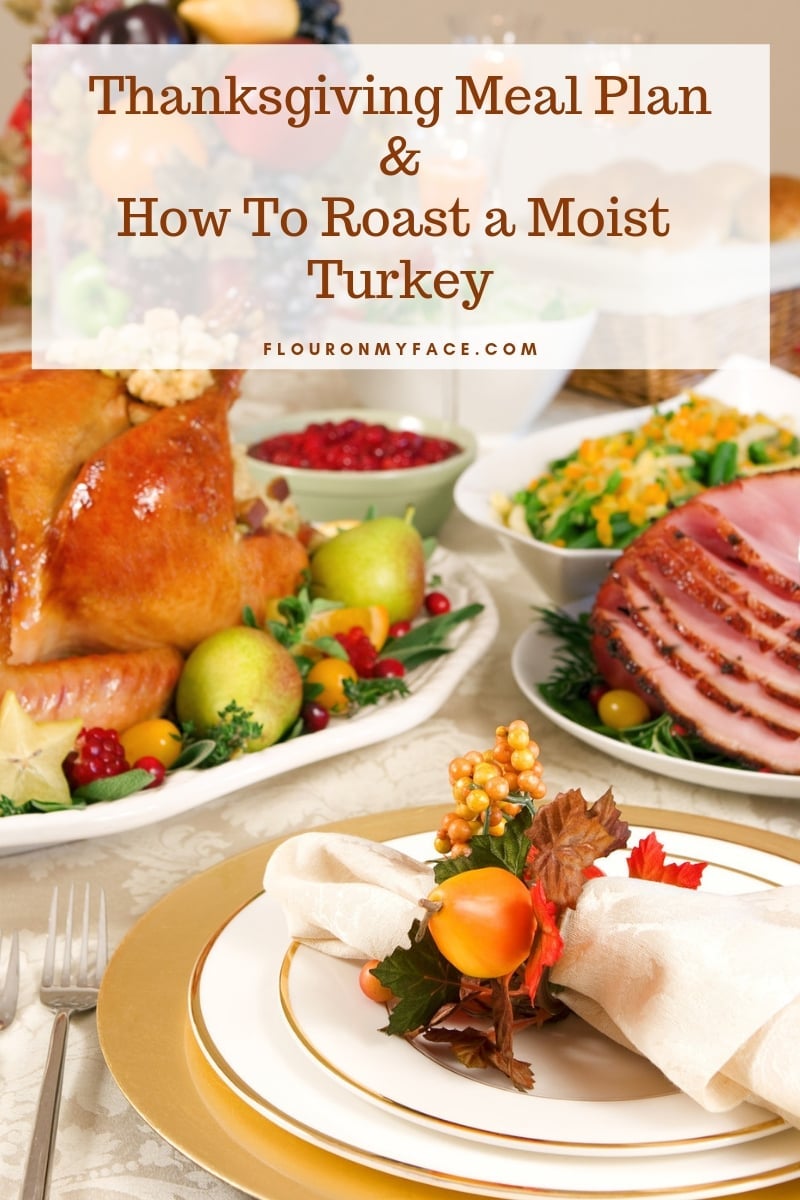 Not much has changed when it comes to my Thanksgiving Day Menu. I am still roasting my turkey the same way. I am still serving the same Thanksgiving dinner recipe that are on this Thanksgiving meal plan.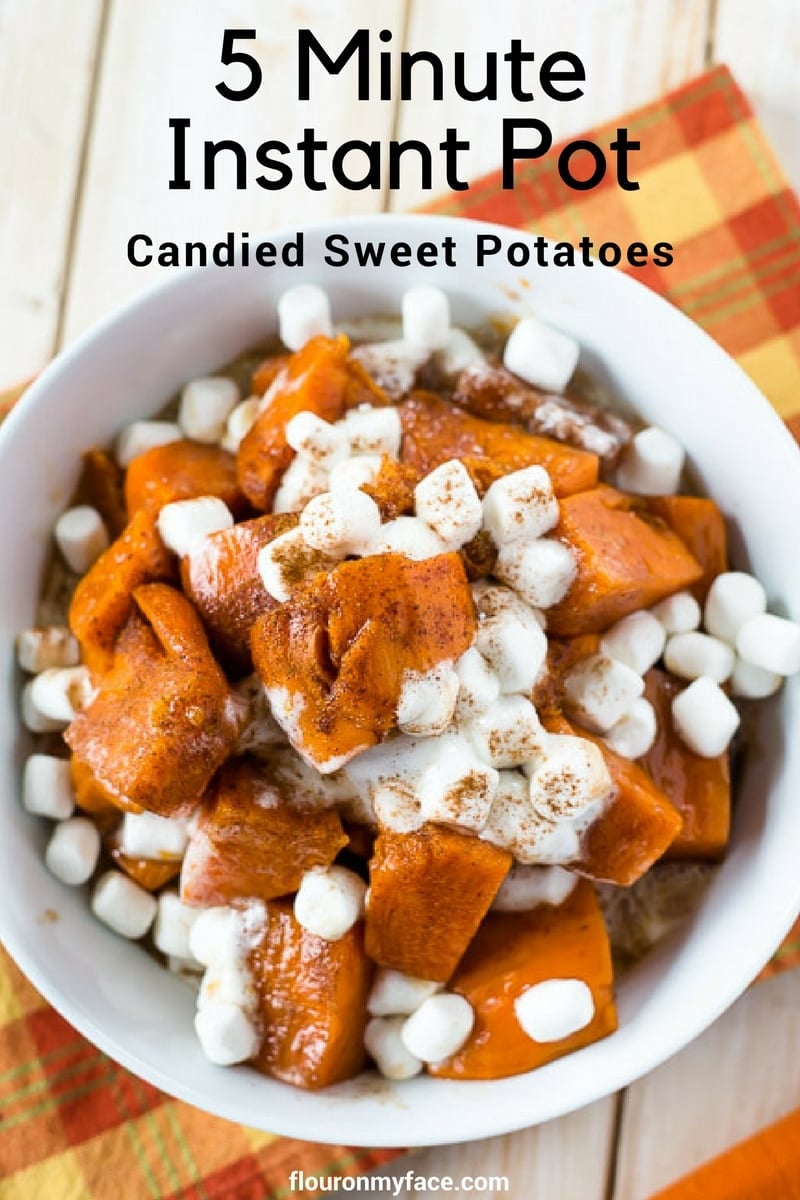 Thanksgiving Day Menu Plan
Roasted Turkey 22 -24 lbs
Brown Sugar Pineapple Glazed Baked Ham: With a big family we usually make a Baked Ham and a large turkey for Thanksgiving dinner.
Homemade Mashed Potatoes: I've updated my homemade mashed potato recipe to this Crock Pot Garlic Mashed Potatoes recipe.
Crock Pot Macaroni and Cheese: A new addition to my Thanksgiving meal plan for the past few years is my Crock Pot Macaroni and Cheese recipe with Velveeta cheese.
Turkey Gravy: Homemade gravy is the best gravy when it is made from the turkey pan drippings.

Instant Pot Corn on the Cob: I've switched from making crock pot corn on the cob to making Instant Pot Corn on The Cob. Cooking in the Instant Pot is so much faster.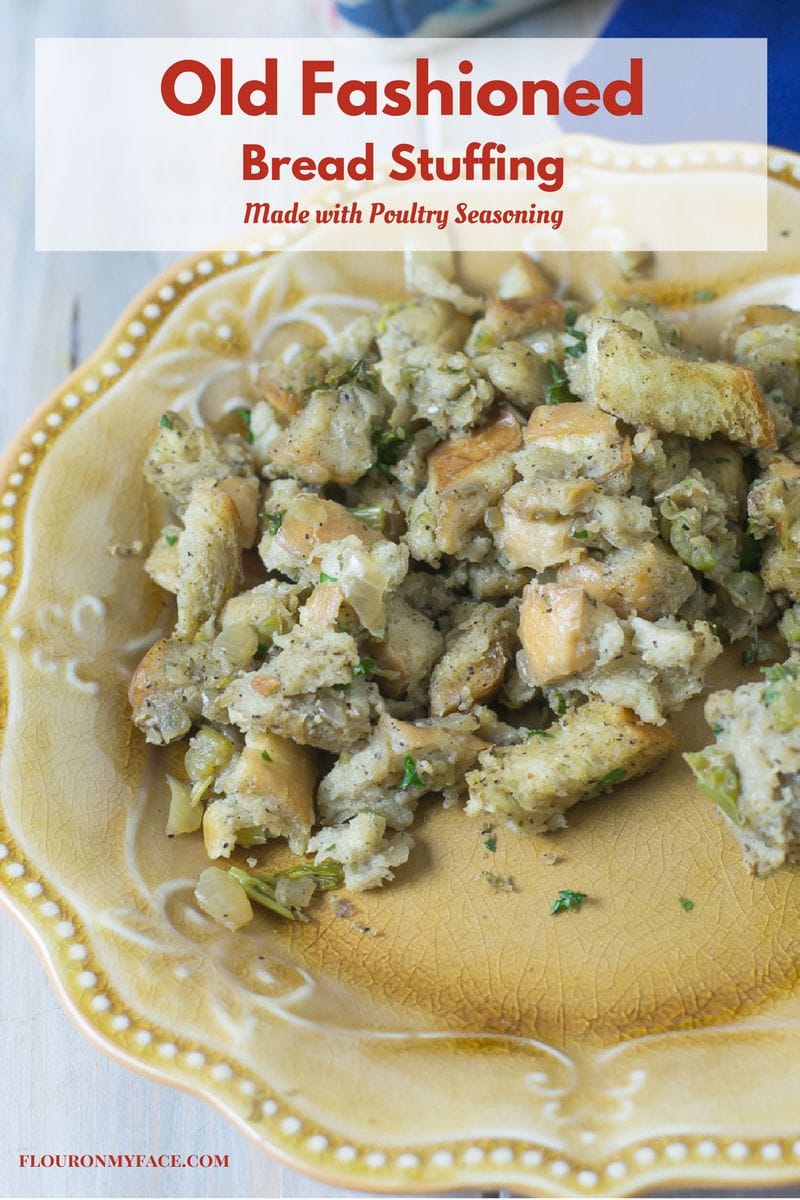 If you love easy & amazing recipes join the Flour On My Face Newsletter and get each of my new recipes delivered right to your inbox.
Best Homemade Bread Stuffing: This is my moms homemade Bread Stuffing recipe she made every Thanksgiving.

Southern Style Candied Sweet Potatoes: My Crock Pot Candied Sweet Potatoes is a family favorite that I updated into this Instant Pot Candied Sweet Potatoes recipe.
Homemade Sweet Dinner Rolls: Thanksgiving dinner wouldn't be complete without homemade Sweet Dinner Rolls.

Cranberry Sauce: I love canned jellied cranberry sauce since that is what I grew up with but I also love Crock Pot Cranberry Compote.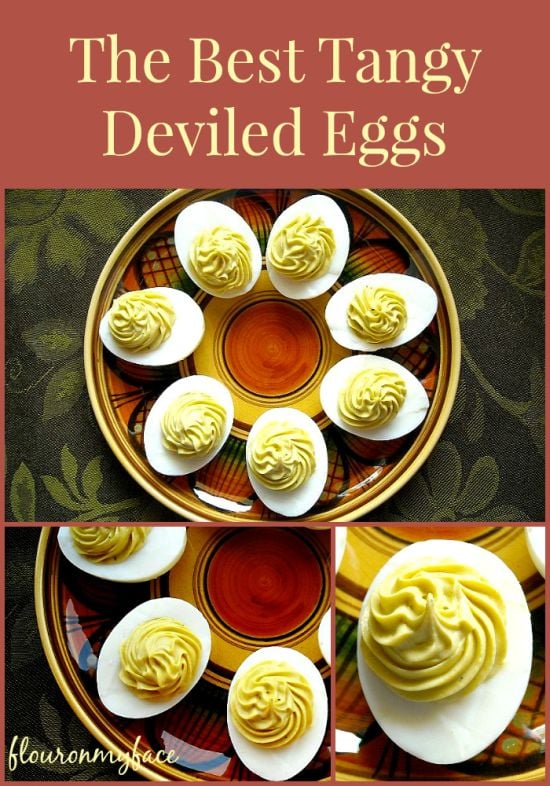 Thanksgiving Day Appetizers
Best Tangy Deviled Eggs: This is the best Tangy Deviled Eggs recipe you will ever make. I include my tips for getting the smoothest deviled eggs filling.
Jalapeno Popper Dip: If you love spicy hot dips this Crock Pot Jalapeno Popper Dip is for you.
Spinach Dip: Spinach dip is always a winner. I love how easy it is to make Crock Pot Hot Artichoke and Spinach Dip
Best Cranberry Bread: Is Cranberry Bread a dessert? Not when you make this Best Cranberry Bread recipe. You just can't wait for dinner to be over to eat some. One bite and you're your hooked. You won't be able to stop eating it.

Cheese Platter: Cheese Platters are the easiest holiday appetizer tray to make.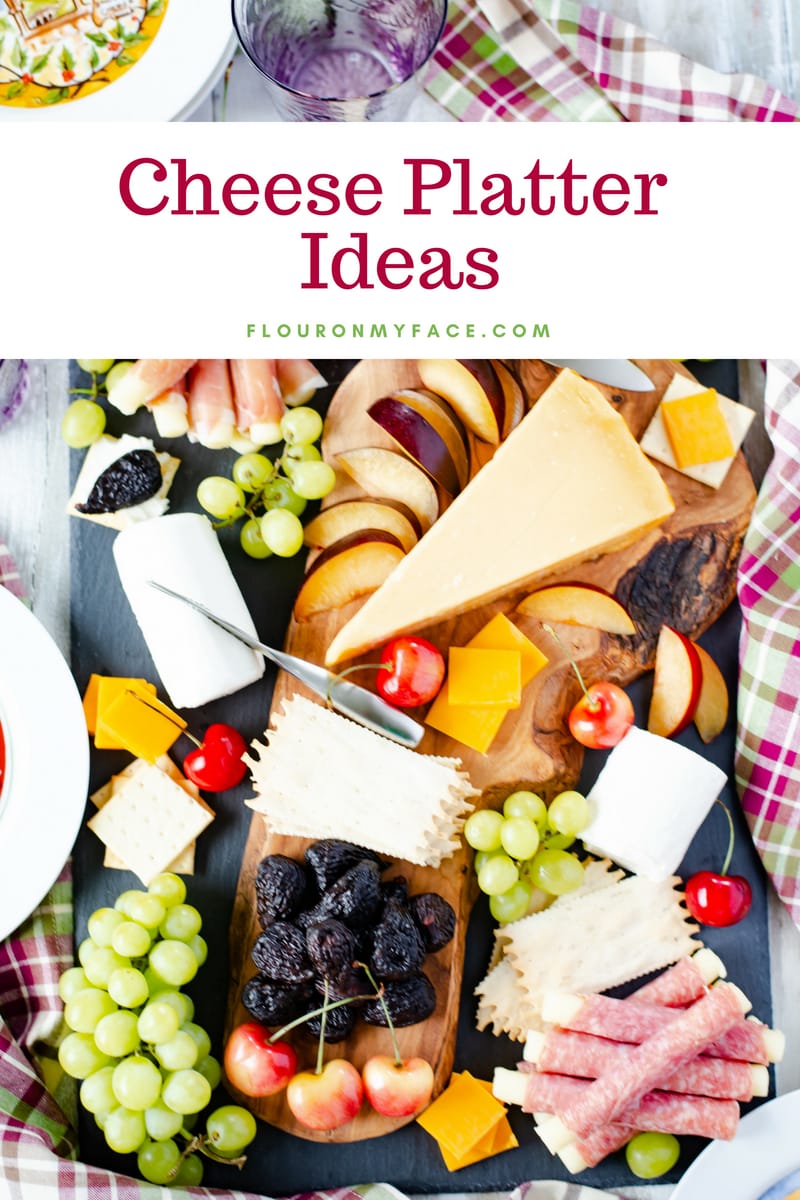 Thanksgiving Day Dessert Recipes
Million Dollar Pie: An old-fashioned holiday dessert pie recipe the family will love.
Vanilla Bean Cheesecake: Vanilla Bean Cheesecake is the best cheesecake for Thanksgiving dinner dessert. Thick rich and creamy New York Style Cheesecake will be the hit of dessert.
Best Pumpkin Pie recipe: I have a secret ingredient that makes my Pumpkin Pie recipe the best Pumpkin Pie recipe you will ever make.
Old Fashioned Watergate Salad (is it a dessert or a side dish?)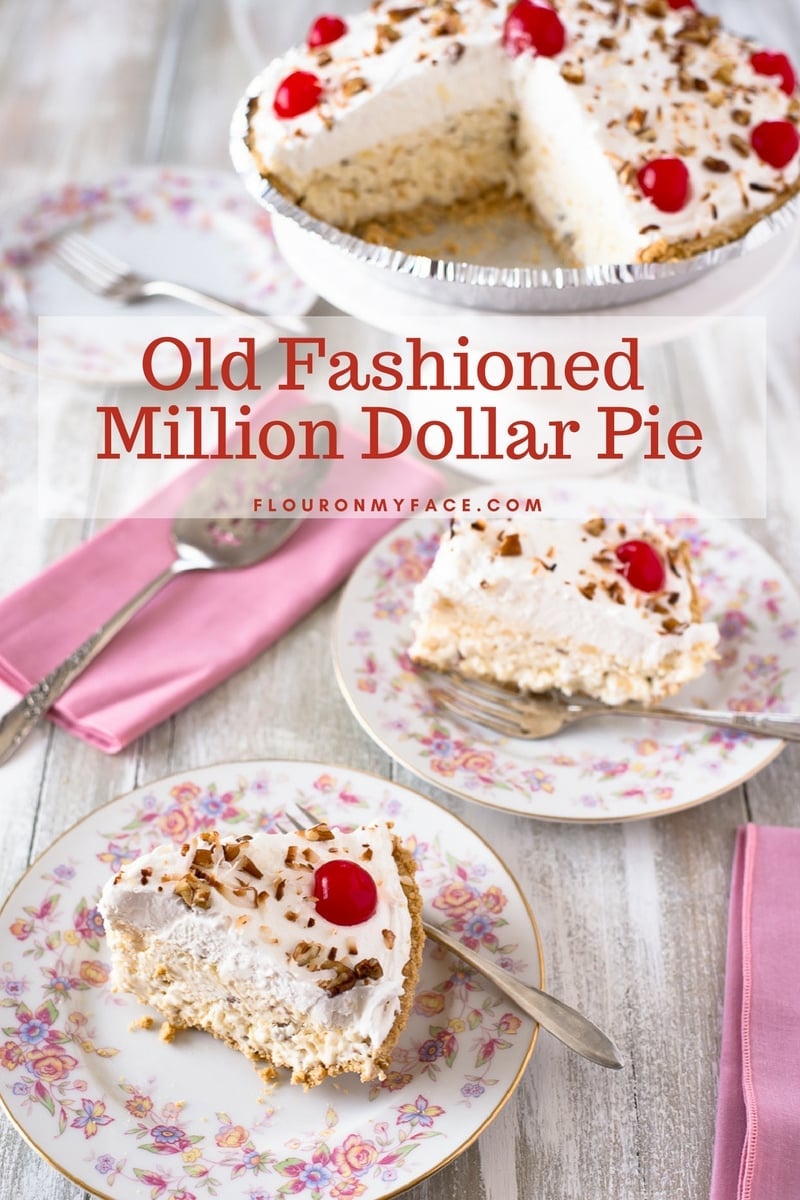 How To Roast The Perfect Thanksgiving Dinner Turkey
This is how I cook a turkey. Doesn't matter if it is a big turkey for Thanksgiving or a turkey breast for a Sunday dinner.
Now I am not really sure why I started cooking my turkey this way but I have been doing it like this for years.
My turkeys are always moist and not dried out. Now sometimes my turkey is so moist that the meat literally falls from the bones. You may not end up with a perfectly plated bird.
If you like to plate your entire turkey on a serving platter and bring it to the table this might not work for you.
If you like to slice your turkey meat and serve it on a platter this method is perfect for you.
I gave up trying to serve my turkey on the dining room table once my family had grown so big that having a huge turkey platter on the table just didn't make sense. It took up too much room.
I cook a large turkey each year. My family is big. We have eleven altogether with the little grandbabies.
If you cook a smaller bird you might not have any trouble lifting your fall apart tender and cooked turkey from your roasting pan like I do. It takes two people to get a huge bird like I cook out of the roasting pan.
How To Prepare a Turkey for Roasting
Ingredients
You will need a roasting pan large enough for your bird.
A box of stick margarine or butter, none of the tub stuff for this job.
Aluminum foil
Step 1: Take your turkey and prepare it for cooking by removing the plastic packaging and placing it in a clean sink (I usually clean my sink with bleach and rinse well) and removing the neck bone, gizzards and rinsing the cavity out.
The amount of cleaning you need to do will really depend on the brand of turkey you have purchased. For years I have always thought that all turkeys were created equal but this is not true.
The more expensive brands are much cleaner than a store brand. I am sure that is how they cut the cost down. Sometimes you may find the little nubs of feathers still in the skin. Grab onto them and tug. They will come right out.
Now it is confession time. One year I actually forgot to take the neck bone and bag of gizzards out of the turkey. I had been cooking turkeys for years when it happened so that made it even funnier to me. I was in a rush to get my bird in the oven and totally forgot to remove the gizzards.
Step 2: Put your turkey in your roasting pan, breast side up. If your turkey came with those strings you wrap around the bird to help lift it from the pan wrap those around the bird.
If you have a roasting rack put it in the pan before you put the turkey in. I have never used a roasting rack so I am not sure what a difference this will make in cooking your bird.
Step 3: Once your turkey is settled into the pan open your box of margarine. Unwrap one stick and stick it in the cavity of the bird.
Unwrap another stick and pinch of a nice chunk and stuff it under the skin of the turkey breast. You will be able to separate the skin from the meat without a problem.
Now do the same around the back end of the bird by pulling the loose skin away from the bird and sticking 3/4 of a stick of margarine under the loose skin.
Pinch pieces off the stick of margarine so there isn't a huge lump.
By now you have used about 2 sticks of the four sticks of margarine in the box. Dry the skin of the turkey with paper towels if it is moist.
Take another stick and smash it up in your hand and smear it all over the skin of the turkey. With the final stick break it up and nestle chunks over the wings and drumsticks.
I have in the past stuffed garlic cloves under the breast skin along with the margarine. It adds a great flavor.
But for Thanksgiving, I just use the margarine. You can use garlic or any other herbs you would like if you want to. For me, it wouldn't
be Thanksgiving if the turkey meat was flavored with anything but turkey LOL.
Step 4: Cover the entire roasting pan with aluminum foil. Start by draping the aluminum over the center of the turkey from side to side on the pan, Now drape the aluminum at the back end of the bird and do the same at the front end of the bird. If there are any gaps cover with another piece of aluminum.
Make sure the aluminum hangs over a bit so you can crimp it along the edges of your roasting pan. Creating an airtight seal. You do not want any steam escaping the pan. That's it. You don't need to baste your turkey at all during the cooking.
This method also cuts down on cooking time. I have had a 20-pound bird roasted in 3 1/2 hours when I accidentally set my oven on 375.
Totally screwed up my time schedule that Thanksgiving.
Step 5: Roast the turkey at 350 F. degrees for 4 1/2 hours. After 3 hours carefully remove the aluminum and set aside.
Peel off one corner first to allow some steam to escape so you don't get hit with a big puff of steam and get burned.
You can reuse the aluminum to recover the bird when it is time to stash it in the fridge no sense in wasting it.
Now, remember that oven temperatures vary so you may have to adjust your cooking time accordingly.
Step 6: Check the internal temperature of the turkey with a meat thermometer. Insert it in the thickest area of the turkey thigh. Poultry is done when it reaches 165 F.
Step 7: Allow the turkey to rest for about 15 minutes before carving.
Enjoy. If you try this cooking method please let me know how your bird turned out.
Happy Thanksgiving!