Chocolate dipped wafer cookies are one of the easiest kid treats you will ever make for Valentine's Day.
The kids can help you dip the wafer cookies into the melted chocolate and decorate them with sprinkles. The kids will have so much fun!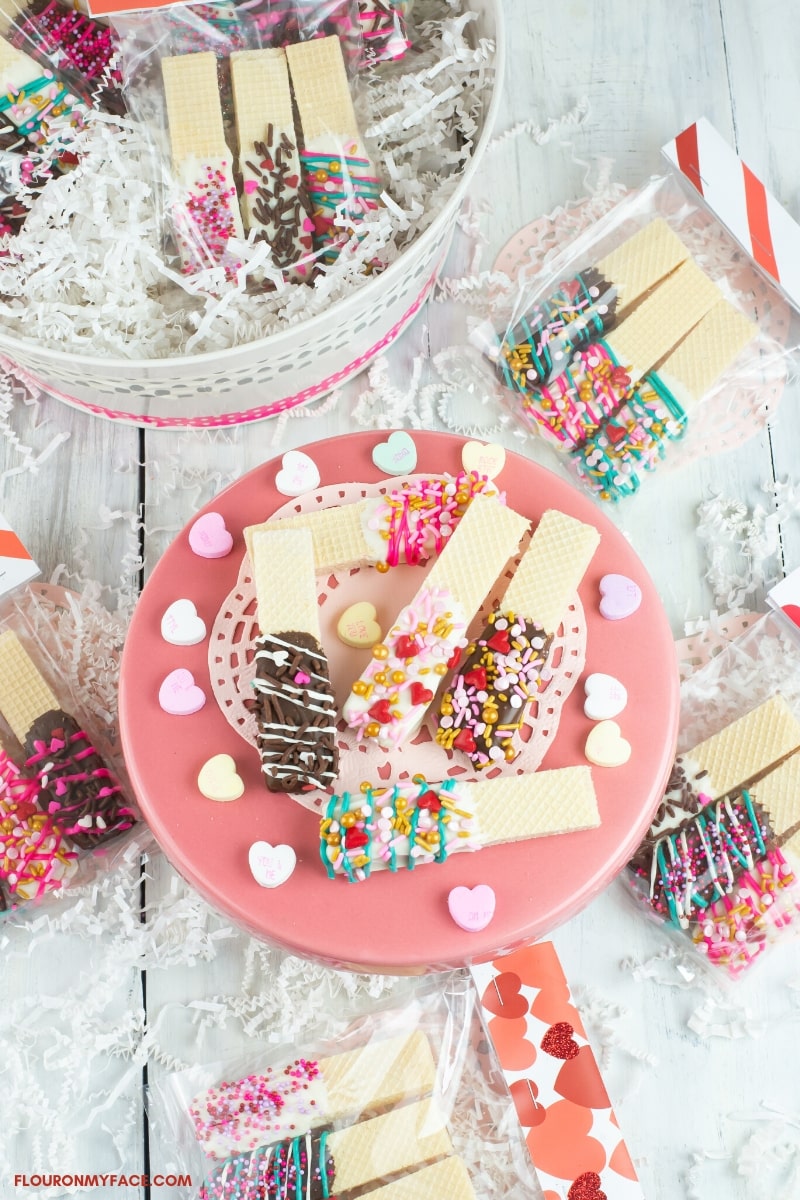 This is a fast and fun no-bake Valentine's Day treats for kids to make for Valentine's Day.
You can either make them ahead of the big day and surprise the kids or you can let the kids help make them and pass the cute homemade Valentine Day treats out on the big day.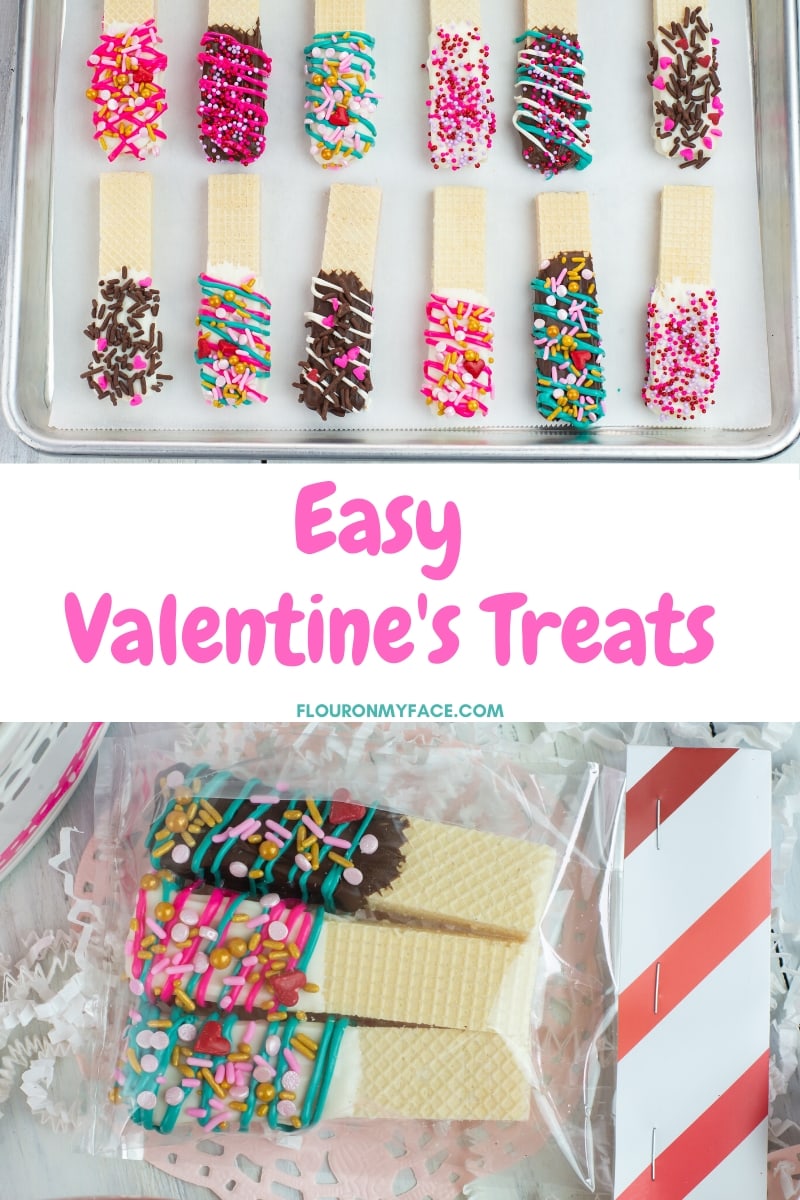 Easy Valentine Treats for the Kids
The kids really love decorating with sprinkles. At least I know my kids did and now my two oldest granddaughters love to go to town with a
bottle of sprinkles.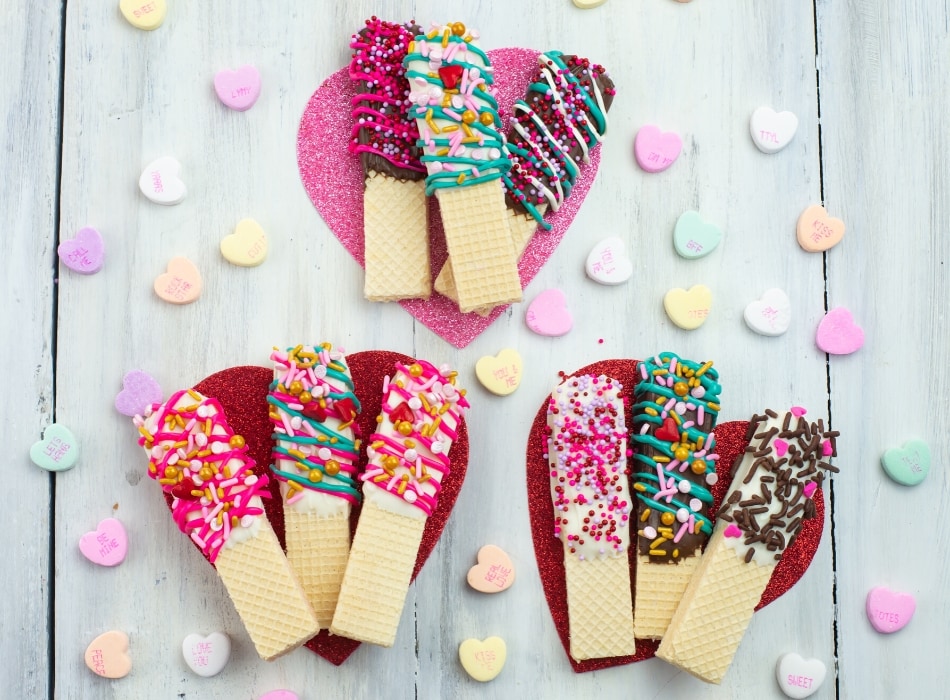 Supplies
Let's make chocolate dipped wafer cookies
This Valentine's Day treat is really an inexpensive Valentine treat to make. It cost me less than $6.50 to make the chocolate-dipped wafer cookies.
Step 1: Melt the chocolate in a food-grade plastic container in the microwave.
Step 2: Dip one end of each cookie into the melted chocolate. Or use a spoon to spread the chocolate on the wafer cookie.
Step 3: Place each of the cookies down on a cookie sheet that is lined with a piece of parchment paper.
Step 4: Decorate the wafer cookie by shaking Valentine Day themed sprinkles over and on top of the melted and soft chocolate. Repeat until all of the cookies have been dipped in chocolate and covered in sprinkles.
Step 5: Let the chocolate harden and store in an airtight container or make Valentine's Day Treat Bags like I have done.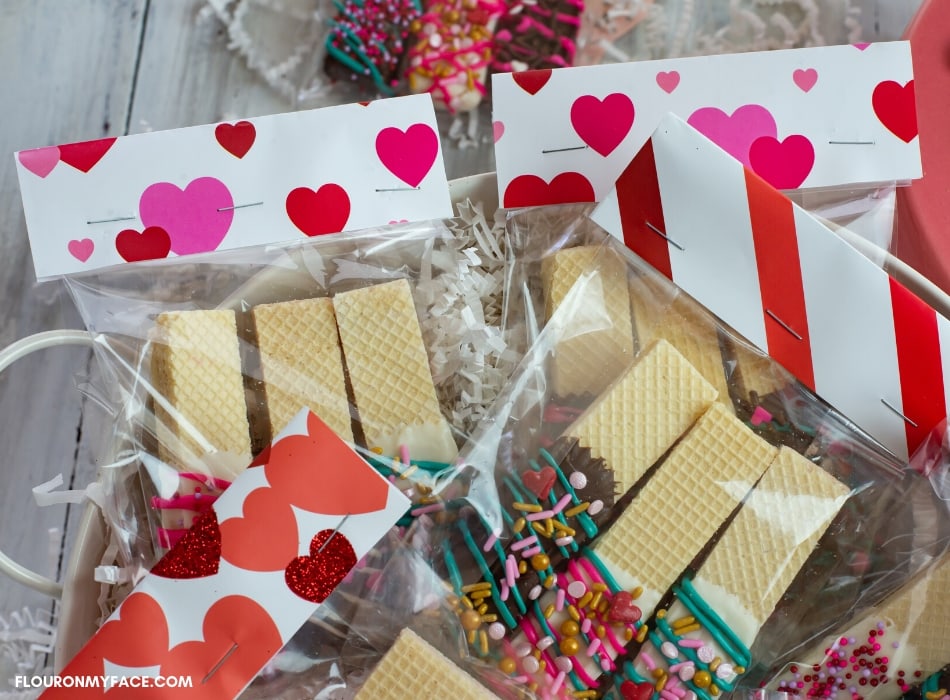 Recipe FAQ's
How long do chocolate dipped wafer cookies last?
Chocolate dipped wafer cookies will last about a week as long as they are stored in an air tight container.
How to decorate wafer cookies?
You can decorate wafer cookies with melted chocolate, colored candy melts and sprinkles.
Recipe Expert Tips
Valentine Day Treat Bag Toppers
I love to make holiday treats for the kids and then package them up into fun little treat bags. The kids love getting a special holiday-themed treat bag.
I always package my party cake pops, Oreo cookie pops, and chocolate-dipped marshmallows in a cellophane treat bag.
Sometimes I decorate the treat bags with a printable treat bag topper.
But today I was in a hurry as I was updating the photos for these Valentines Day Chocolate Dipped Wafer Cookies.
I ran into the Dollar store to see if I could find some ribbon to tie around the top of the wafer cookie treat bags.
I saw some paper Valentine's Day gift bags that were two for a $1.00 and I knew I could easily cut the paper gift bags up and use them for treat bag toppers.
I cut a test treat bag topper and trimmed it to the size I needed for the cellophane treat bag size I was using. I ended up cutting strips of the Valentine's Day paper bag into 2 ½ inch x 4 ½ inch strips.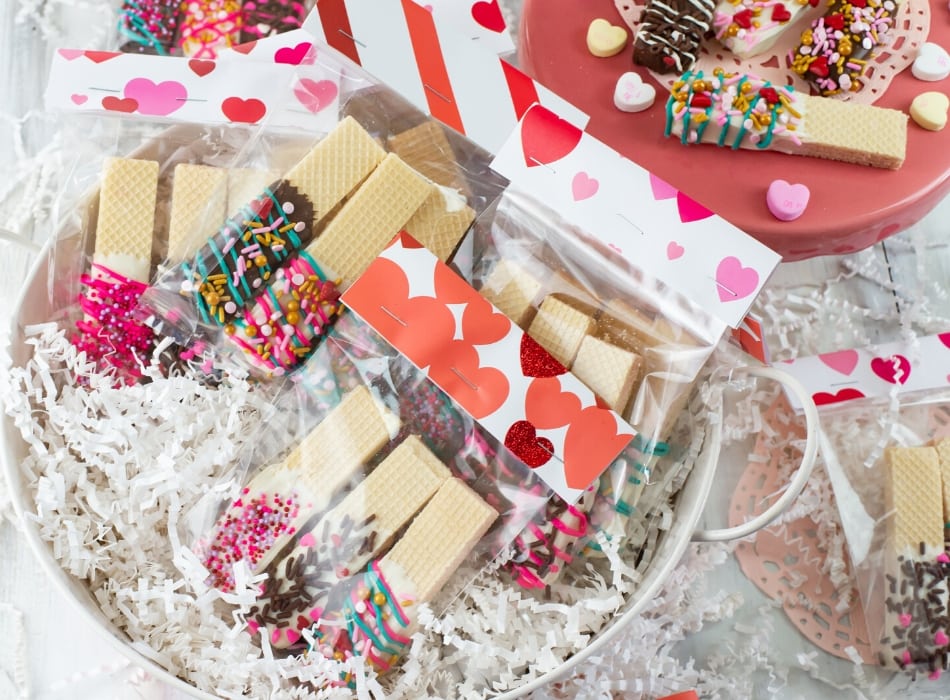 Easy Treat Bag Supplies
How to assemble Valentine Treat Bags with a Paper Treat Bag Topper
Valentine Printable Bag Topper
Don't want to mess around with making Valentine's Day Bag Toppers by hand. Check out this printable Valentine's Day holiday bag topper in my shop.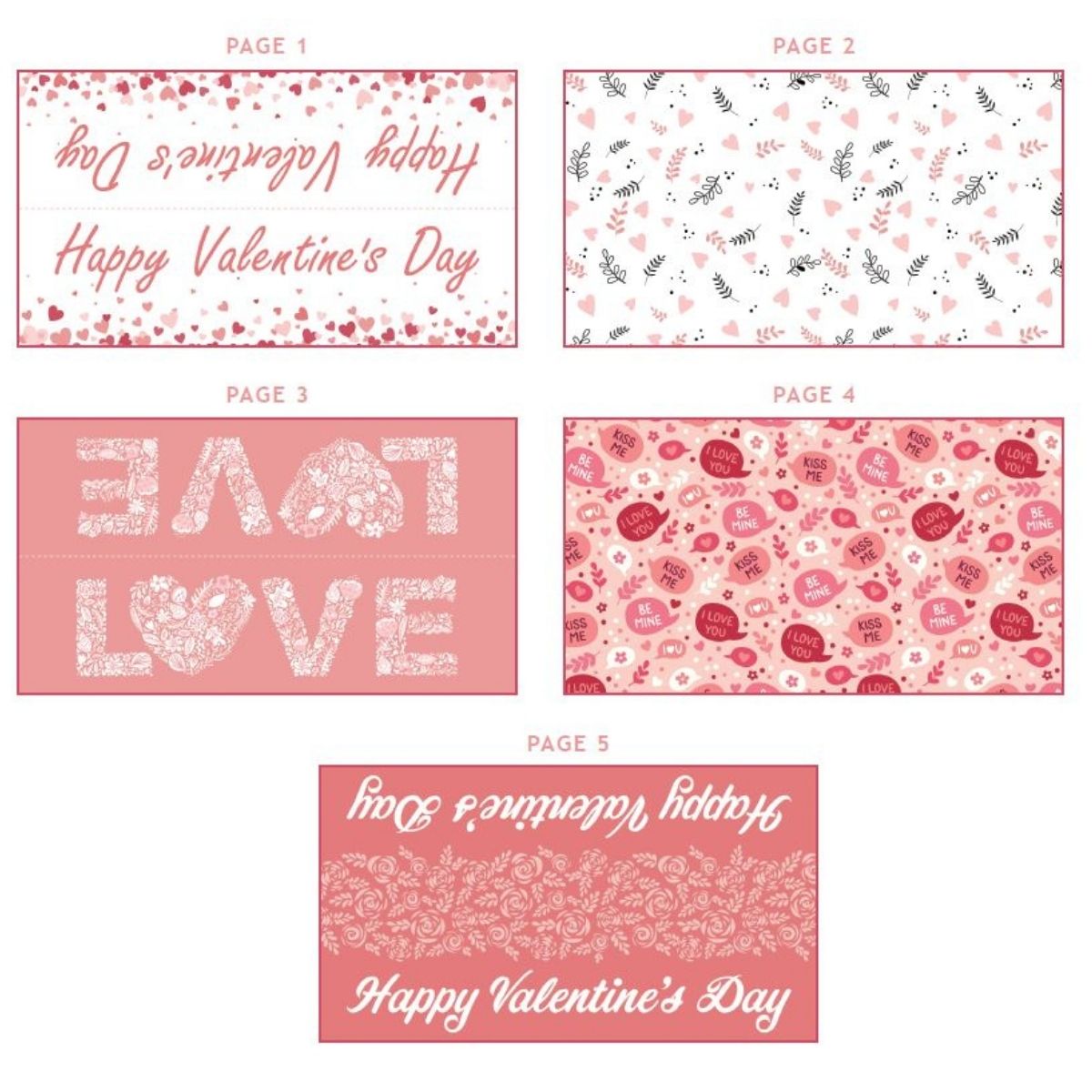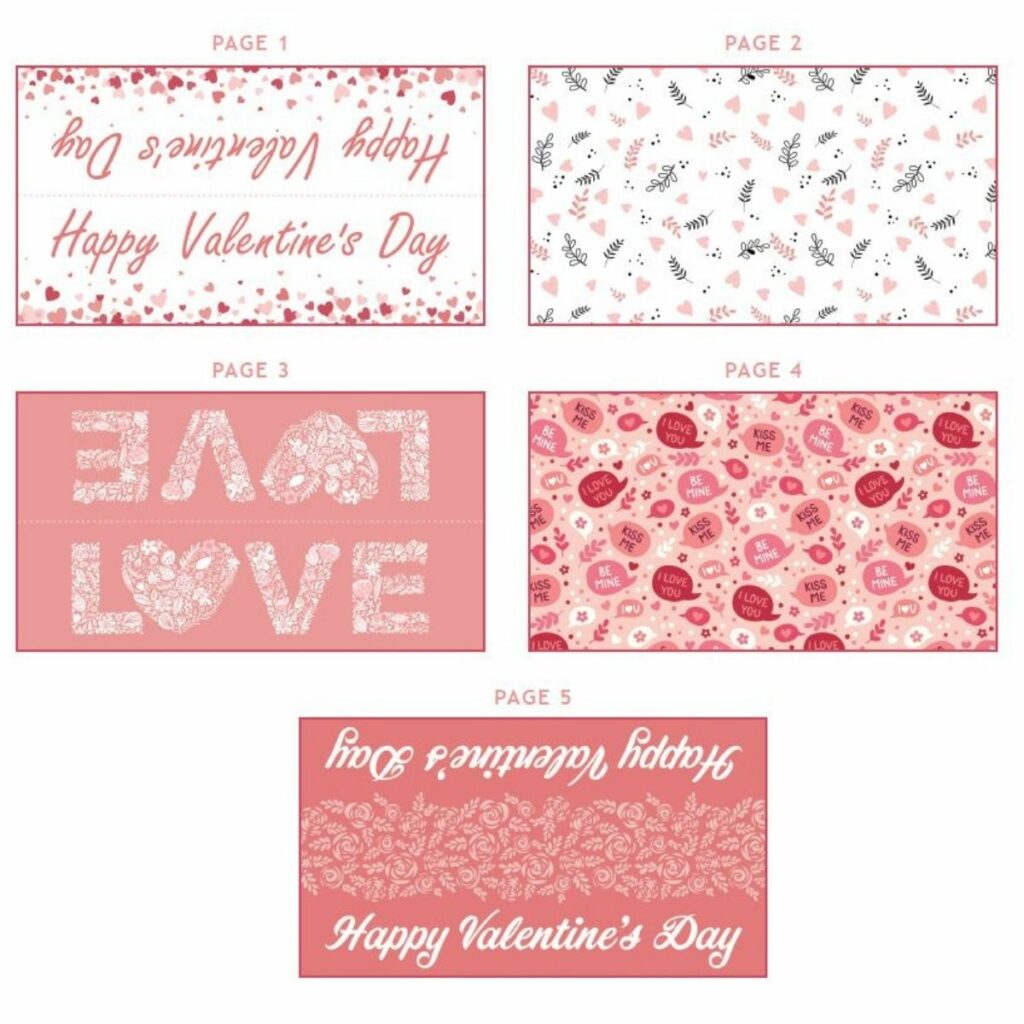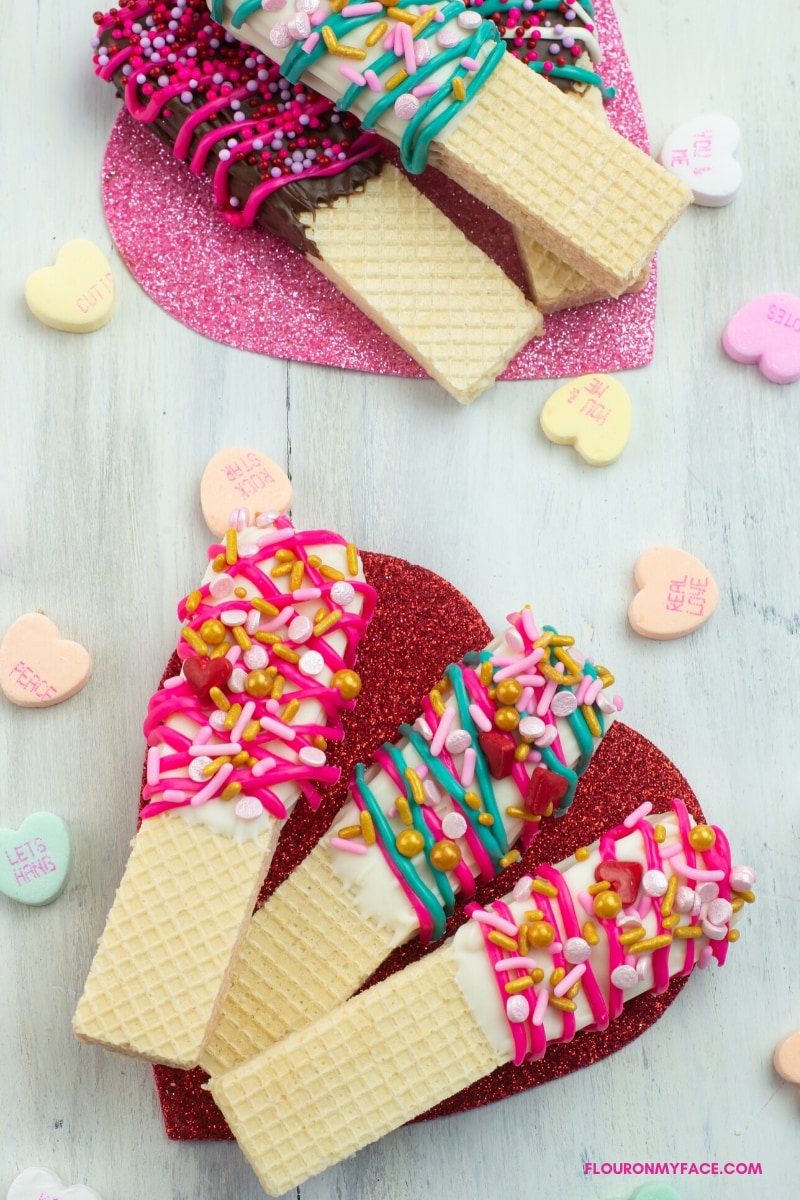 You might also like
Print, Pin or Save the recipe below
Email questions or recipe requests to flouronmyface@gmail.com. Follow me on Pinterest, YouTube, Instagram and Facebook.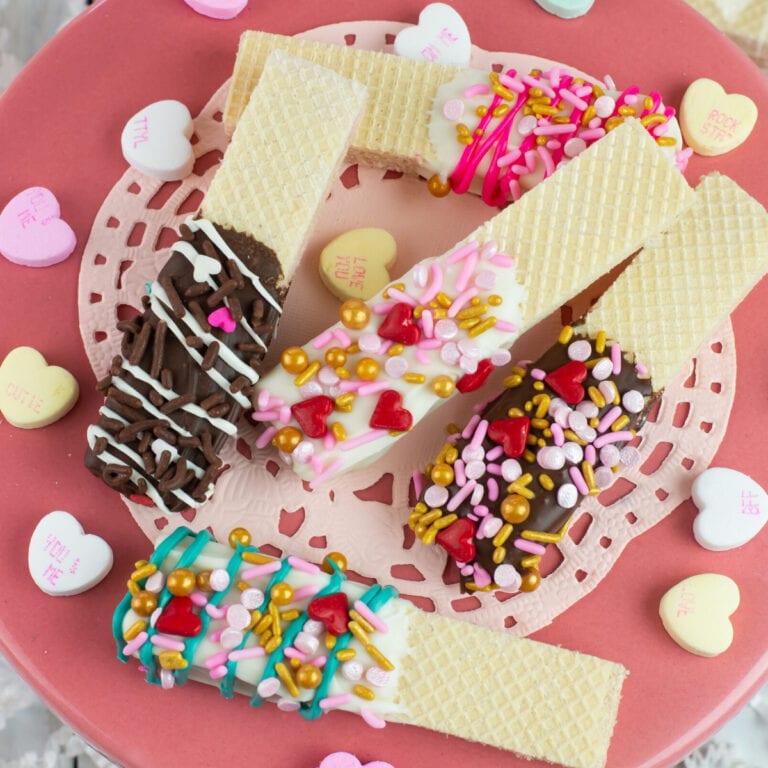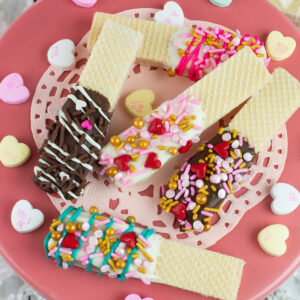 Valentine's Day Chocolate Dipped Wafer Cookies
These Valentines Day Chocolate Dipped Wafer Cookies are one of the easiest kid treats you will ever make. Have the kids help you dip the wafer cookies into melted chocolate and decorate them with sprinkles. The kids will have so much fun!
Bonus: How To make an easy treat bag topper
Rate this Recipe
Ingredients
1

bag

Wilton Candy Melts

(Chocolate Chips or White Melting Wafers)

1

Package

vanilla wafer cookies

(or chocolate or pink Wafer Cookies)

2

tablespoons

Sprinkles
Follow Flour On My Face on Pinterest
Instructions
Slowly melt the chocolate or candy melts in a microwave safe bowl.

Dip the ends of each Wafer Cookies in the melted chocolate.

Lay each dipped wafer cookies on a cookie sheet covered with parchment paper

Decorate with Sprinkles or non-perils.

Allow the melted chocolate or candy melts to harden before storing in an air tight container.
Recipe Expert Tips
Hardening the melted chocolate: You can speed it up the time it takes for the melted chocolate to harden by putting them in the refrigerator for about 10 minutes. Remove from the refrigerator immediately and bring to room temperature before storing.
How to store the cookies: When storing use

parchment paper

or wax paper between the layers of cookies when storing.
Custom party treats: Chocolate dipped cookies can be made for any themed birthday party, celebration or holiday by changing up the colors of chocolate and sprinkles used.
Other ideas: Like these Halloween Dipped Wafer Cookies I made. Wilton

Candy Melts

come in every color of the rainbow. Sprinkles are available for every holiday.
Treat bags: Optional make Valentine's Day Treat Bags with my easy treat bag topper instructions.
How To Make Valentine's Day Treat Bag Toppers
Step 1: Cut the front and back from the paper gift bag. Use a ruler or a paper cutter with a grid to cut out strips of the paper into 2 ½ by 4 ½ inch strips. Position the paper before cutting so the pattern runs horizontally. This way the pattern will be in the correct position when you fold the strip over the top of the treat bag. Fold each strip in half along the long end.
Step 2: Put 3 sprinkle decorated chocolate-dipped wafer cookies into each cellophane bag.
Step 3: Fold over the top of the cellophane treat bag towards the back of the bag twice. Staple the bag closed.
Step 4: Take one strip of the paper and place it so the fold is on the edge at the top of the filled treat bag. Center the treat bag topper on the bag edge. On a flat surface press the strip of paper flat. Use the stapler to staple the treat bag topper to the cellophane bag. Continue until you have filled all the treat bags and stapled a treat bag topper to each bag.
Nutrition
Serving:
3
cookies
|
Calories:
166
kcal
|
Carbohydrates:
21
g
|
Protein:
1
g
|
Fat:
8
g
|
Saturated Fat:
8
g
|
Cholesterol:
1
mg
|
Sodium:
8
mg
|
Sugar:
21
g
Tried this recipe?
Share a picture on Instagram and tag @flouronmyface2