Free Printable Christmas Cookie Exchange Banner
Free Printable Christmas Cookie Exchange Banner for your Christmas Cookie Exchange this year.
This free printable will help you decorate your home for your holiday cookie exchange.
This free Christmas Cookie Exchange Printable Banner is part of the free Christmas Cookie Exchange Printable pack designed for the Flour On My Face Readers.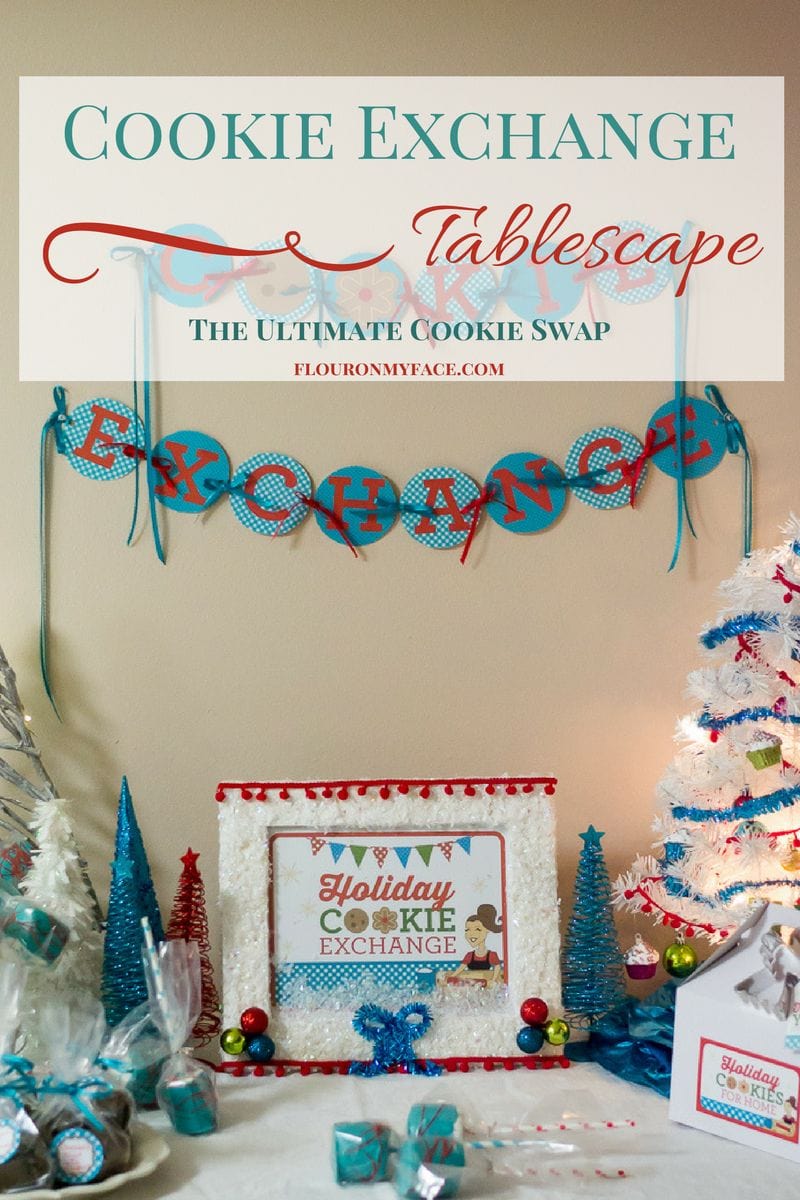 I love to host a Christmas cookie exchange every year.
My favorite part besides making easy Christmas cookies for the exchange is to decorate my house for the cookie exchange.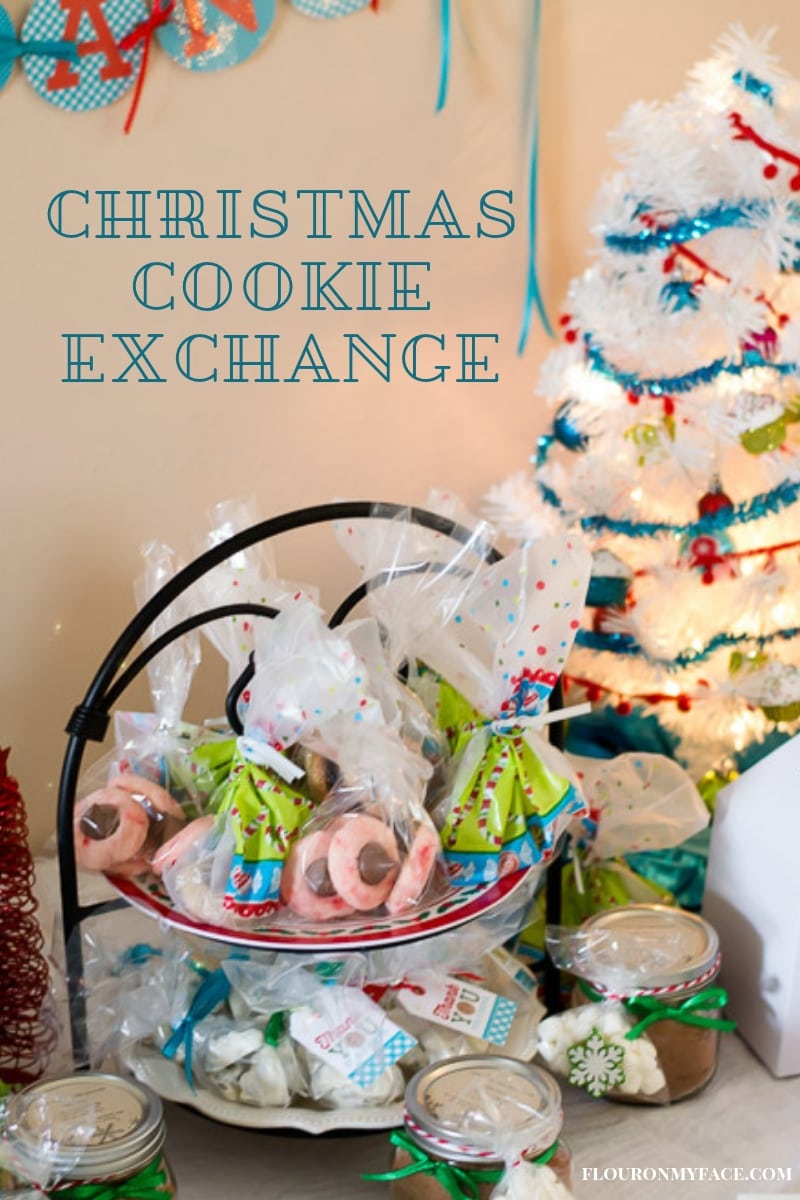 Besides making Christmas cookies for the cookie exchange I also love to make fun Christmas Cocoa gifts for my guests to take home.
The Hot Cocoa in a Mug makes a great Christmas Teachers Gift.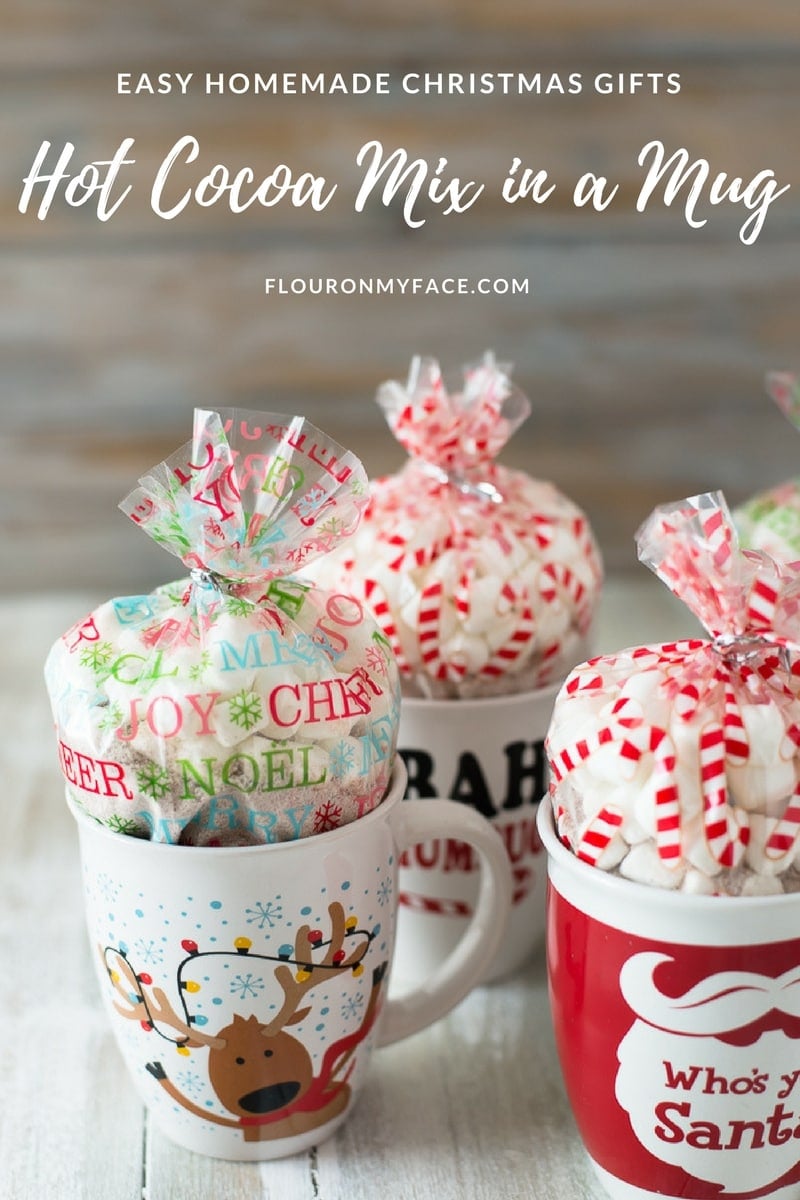 I've been making Cocoa Mix in a jar or a decorated cocoa mug for longer than I have been hosting cookie exchanges.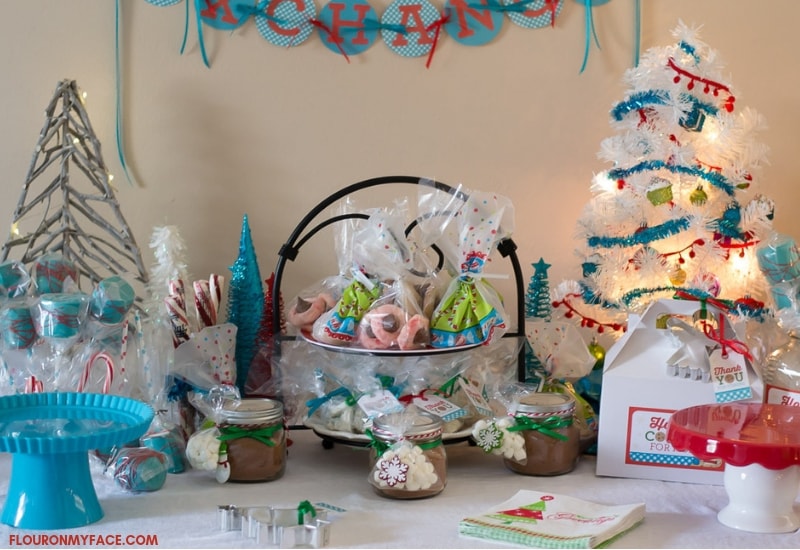 If you want to host a smashing success of a Christmas Cookie Exchange this year I have a fun and free Christmas Cookie Exchange Printable pack you can download and use.
I've taken care of everything for you from the cookie exchange invitations to the cookie exchange thank you gifts.
You can check out the entire Christmas Cookie Exchange Printable pack here.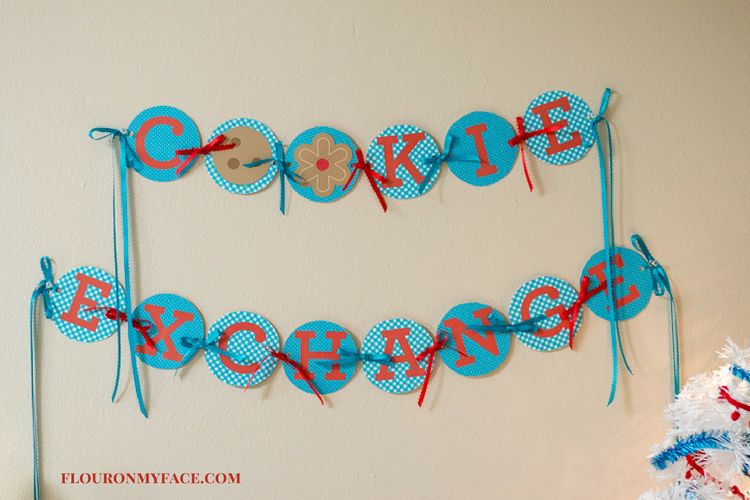 This free cookie exchange printable package can be downloaded individually or you can download and print the entire package.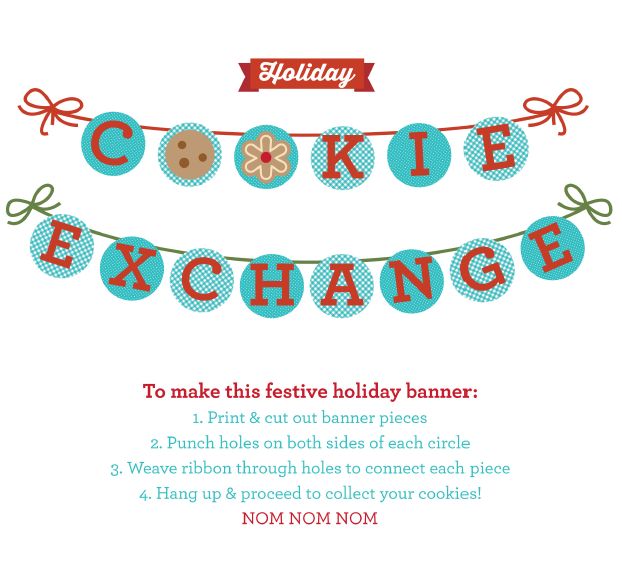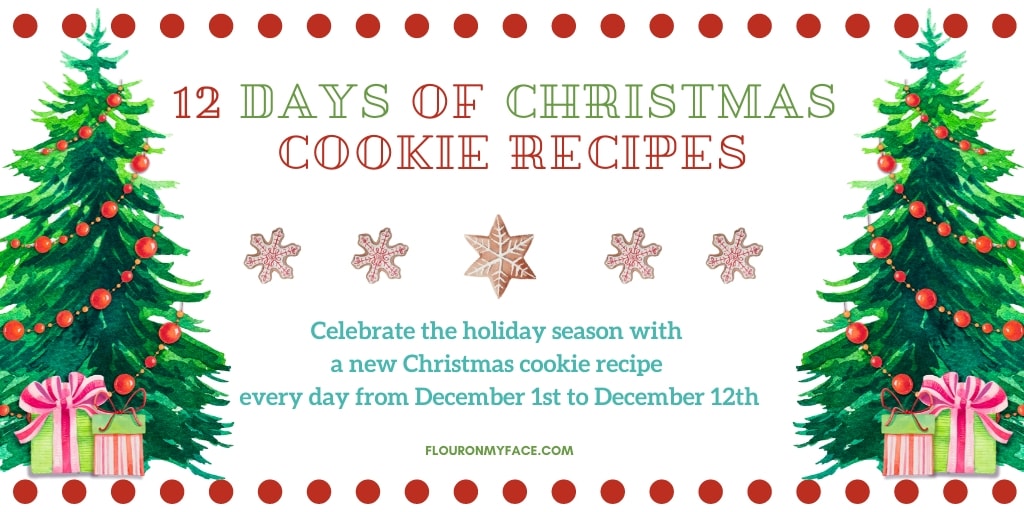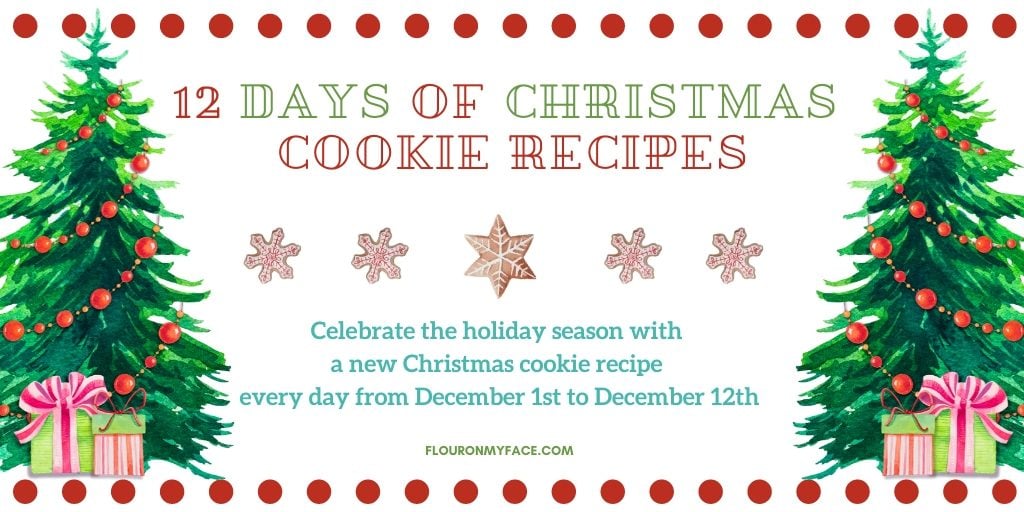 How to make a Christmas Cookie Exchange Banner
It is easy to decorate your Christmas Cookie Exchange wall with this free printable cookie exchange banner.
Instructions
Print the Christmas Cookie Exchange Banner on heavy white card stock.
Laminate the printed banner pages to make them more sturdy. I love laminating my printables because it really makes the colors pop.
Cut out each of the circles following the cutting line.
Punch a hole at the top of each piece and thread a ribbon through the punched hole. Tie each letter together making sure you have them spelling out each word correctly.
Attach to the wall with a thumbtack or hot glue.
Christmas Cookie Exchange Free Printables
Not only do you get the free Christmas Cookie Exchange Printables to use for your cookie exchange.
I have also written a post to show you how to use these free cookie exchange printable for your cookie exchange.
Basic Christmas Cookie Baking Supplies
Easy Christmas Cookies For Cookie Exchange
No Bake Peanut Butter Cookies: This easy no-bake peanut butter Christmas cookies recipe is delicious and easy to make. It has been around forever.
No Bake Cinnamon Peanut Butter Cranberry Cookies: I've taken the No-bake Peanut Butter Christmas cookie recipe above and added a twist by adding some holiday flavors.
Cherry Blossom Cookies: (the best cookie exchange recipe!) These pretty pink colored cookies are flavored with maraschino cherries and topped with a Hersey Kiss. I have to make these Cherry Blossom Cookies every Christmas no matter what!
Raspberry Thumbprint Cookies: This is a Betty Crocker thumbprint cookies recipe I have been making for many years.
Coconut Washboard Cookies: Coconut Washboard cookies is a vintage shortbread Christmas cookie recipe that you can decorate a couple of different ways for an assortment of coconut cookies for your exchange.
Mexican Wedding Cookies: This authentic Mexican Wedding Cookies recipe is known by a couple of different names.
This is just a small sample of my perfect Christmas Cookie Exchange recipes. You can check out all my cookie exchange and Christmas recipes on my Christmas Recipes page.
Buy the Get Festive Easy Christmas Recipes to Make and Gift eBook
On sale for the holiday season! Click here to get your copy today!