Mexican Wedding Cookies Recipe
This favorite buttery pecan shortbread cookie recipe is known by many names. I call them Mexican Wedding Cookies but you may know them by Italian Wedding Cookies, Russian Tea Cakes, Snowball Cookies or Mexican Wedding Cakes. They are one of our favorite Christmas cookies to bake and eat.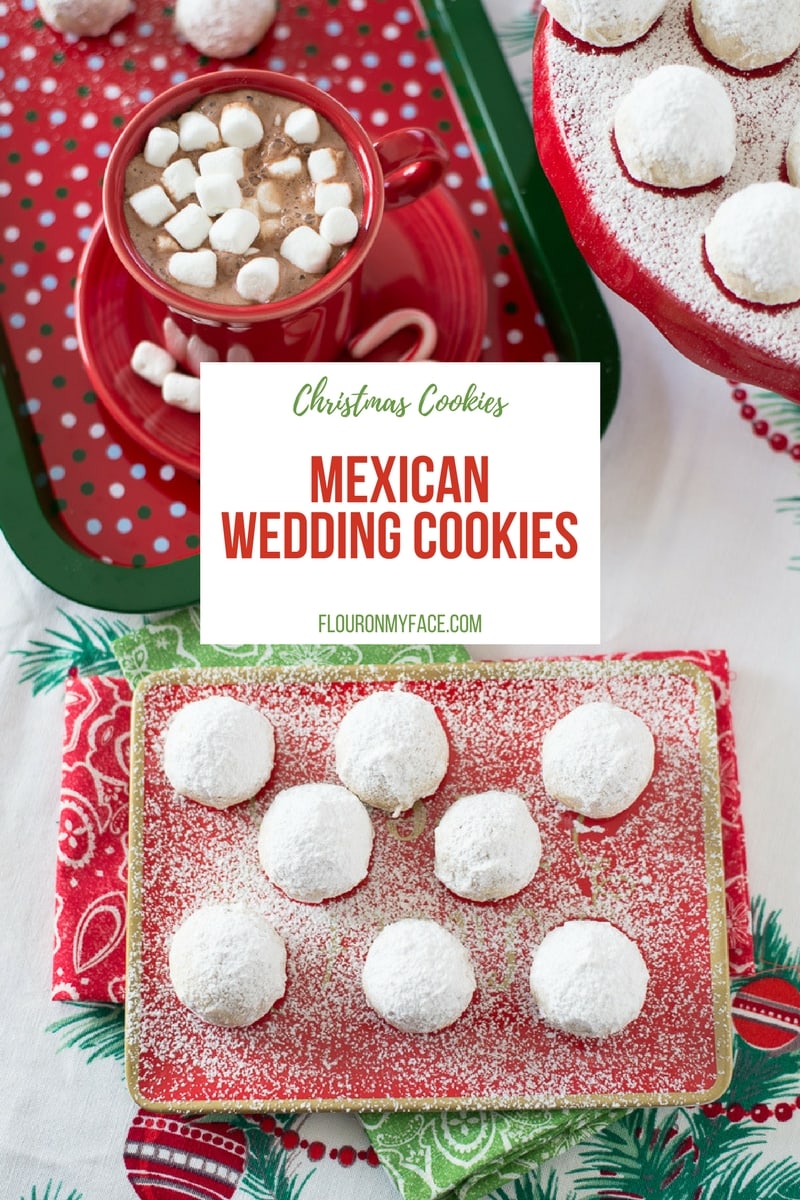 I first shared this favorite Christmas cookie recipe back in 2011. Since I was baking Mexican Wedding Cookies last weekend I decided to re-shoot the photos and share it again.
This is a great Christmas Cookie Exchange recipe that everyone loves.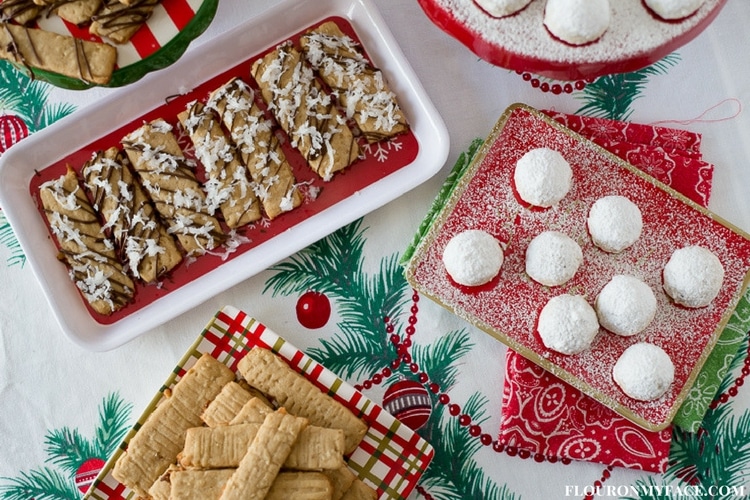 Mexican Wedding Cookies are sweet and delicious. The recipe calls for 5 simple ingredients that when combined create a buttery shortbread cookie that just about melts in your mouth.
Chopped pecans give it a little crunch and the powdered sugar coating that make a Mexican Wedding Cookie look just like a mini snowball adds just the right amount of sweetness.
How To Make Mexican Wedding Cookies
Ingredients
1 cup butter, softened
1 cup powdered sugar, divided in half
1 teaspoon of pure Vanilla Extract (I used my homemade Vanilla Extract)
2 cups of all-purpose unbleached flour
1 cup finely chopped pecans
Directions
Preheat oven to 375 F. degrees.
Beat the butter and 1/2 cup of the powdered sugar in a (affiliate links) kitchen-aid mixer or a bowl with a handheld mixer until light and fluffy- about 5 minutes.
Add vanilla extract and beat until vanilla is completely incorporated.
Slowly begin to add the flour to the bowl 1 cup at a time. Mixing with your mixer until the dough becomes too much for your mixer to handle.
 Added the remaining flour and the finely chopped pecans and mix well with a wooden spoon. Continue mixing until the pecans are evenly distributed through out the dough.
Shape the dough into one and half inch balls and place on a cookie sheet that has been lined with parchment paper leaving 2 inches between the cookies.
Bake for 10 to 12 minutes until slightly browned.
Remove the cookie sheet from the oven and cool for 5 minutes. Drop each cookie one at a time into a mixing bowl with the remaining 1/2 cup of powdered sugar and roll the warm cookies in a bowl thickly coating all sides.
Place sugar dipped cookies on a cooling rack and cool completely.
Store in single layers in an air tight container.
Makes about 48 cookies

Print the Mexican Wedding Cookies recipe below
Print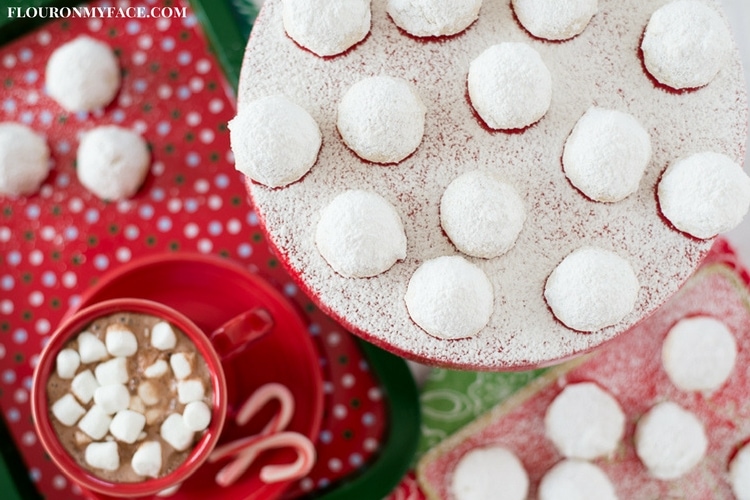 Mexican Wedding Cookies
Author:

Prep Time:

8 minutes

Cook Time:

11 minutes

Total Time:

19 minutes

Yield:

48

Category:

Christmas Cookies

Method:

Baked

Cuisine:

Mexican
---
Description
Sweet and delicate authentic Mexican Wedding Cookies recipe is a great Christmas Cookie Exchange recipe everyone will love.
---
Ingredients
1 cup butter, softened
1 cup powdered sugar, divided in half
1 teaspoon of pure Vanilla Extract (I used my homemade Vanilla Extract)
2 cups of all-purpose unbleached flour
1 cup finely chopped pecans
---
Instructions
Preheat oven to 375 F. degrees.
Beat the butter and 1/2 cup of the powdered sugar in a (affiliate links) kitchen-aid mixer or a bowl with a handheld mixer until light and fluffy- about 5 minutes.
Add vanilla extract and beat until vanilla is completely incorporated.
Slowly begin to add the flour to the bowl 1 cup at a time. Mixing with your mixer until the dough becomes too much for your mixer to handle.
 Added the remaining flour and the finely chopped pecans and mix well with a wooden spoon. Continue mixing until the pecans are evenly distributed through out the dough.
Shape the dough into one and half inch balls and place on a cookie sheet that has been lined with parchment paper leaving 2 inches between the cookies.
Bake for 10 to 12 minutes until slightly browned.
Remove the cookie sheet from the oven and cool for 5 minutes. Drop each cookie one at a time into a mixing bowl with the remaining 1/2 cup of powdered sugar and roll the warm cookies in a bowl thickly coating all sides.
Place sugar dipped cookies on a cooling rack and cool completely.
Store in single layers in an air tight container.
Makes about 48 cookies
---
Nutrition
Serving Size:

2 Cookies

Calories:

131