Free Printable Christmas Cookie Exchange Banner for your Christmas Cookie Exchange this year.
This free printable will help you decorate your home for your holiday cookie exchange.
This free Christmas Cookie Exchange Printable Banner is part of the free Christmas Cookie Exchange Printable pack designed to help you celebrate the holiday season with the best Christmas recipes from Flour On My Face.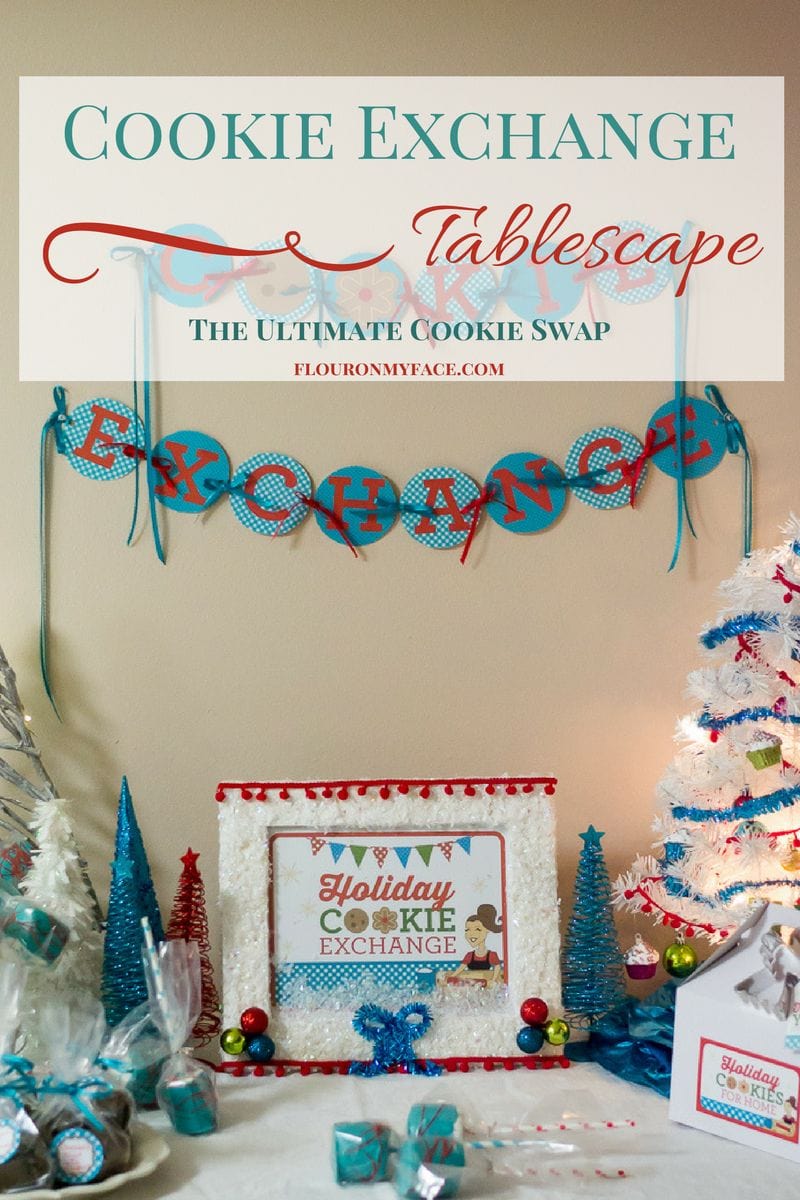 I love to host a Christmas cookie exchange every year.
My favorite part besides making easy Christmas cookies for the exchange is to decorate my house for the cookie exchange.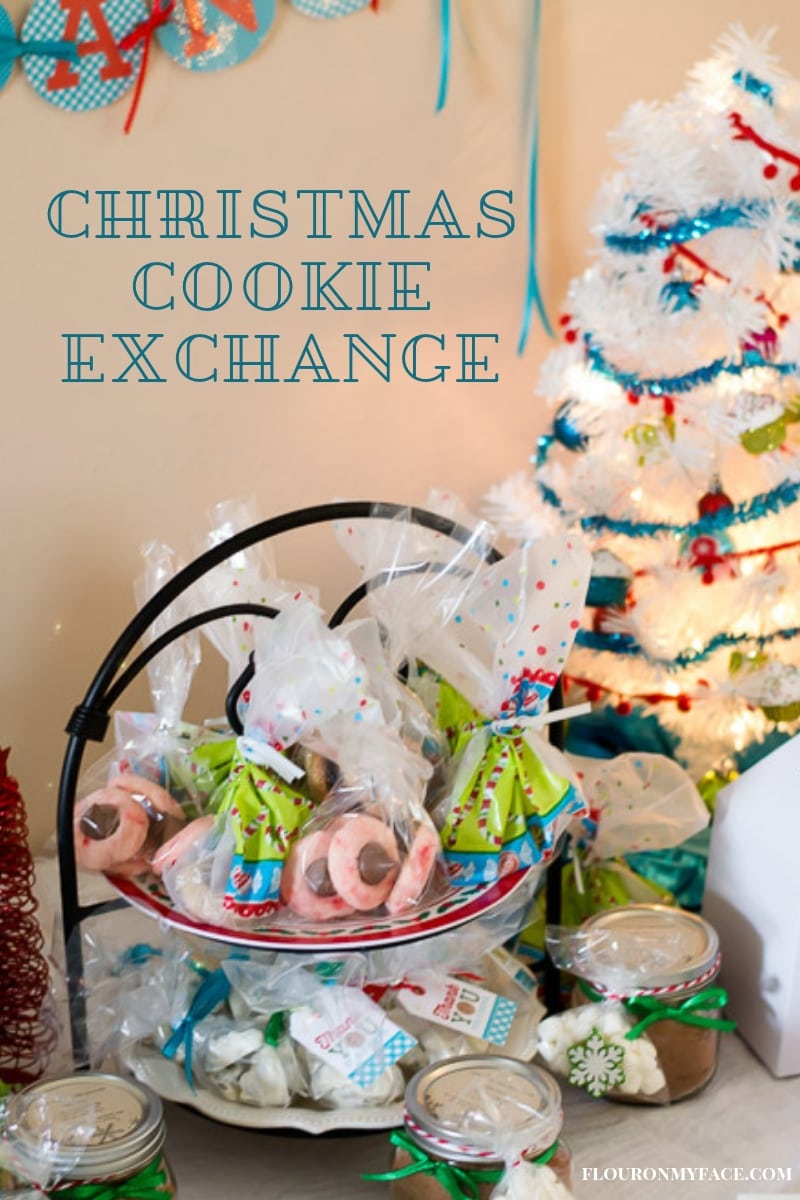 Besides making Christmas cookies for the cookie exchange I also love to make fun Christmas Cocoa gifts for my guests to take home.
The Hot Cocoa in a Mug makes a great Christmas Teachers Gift.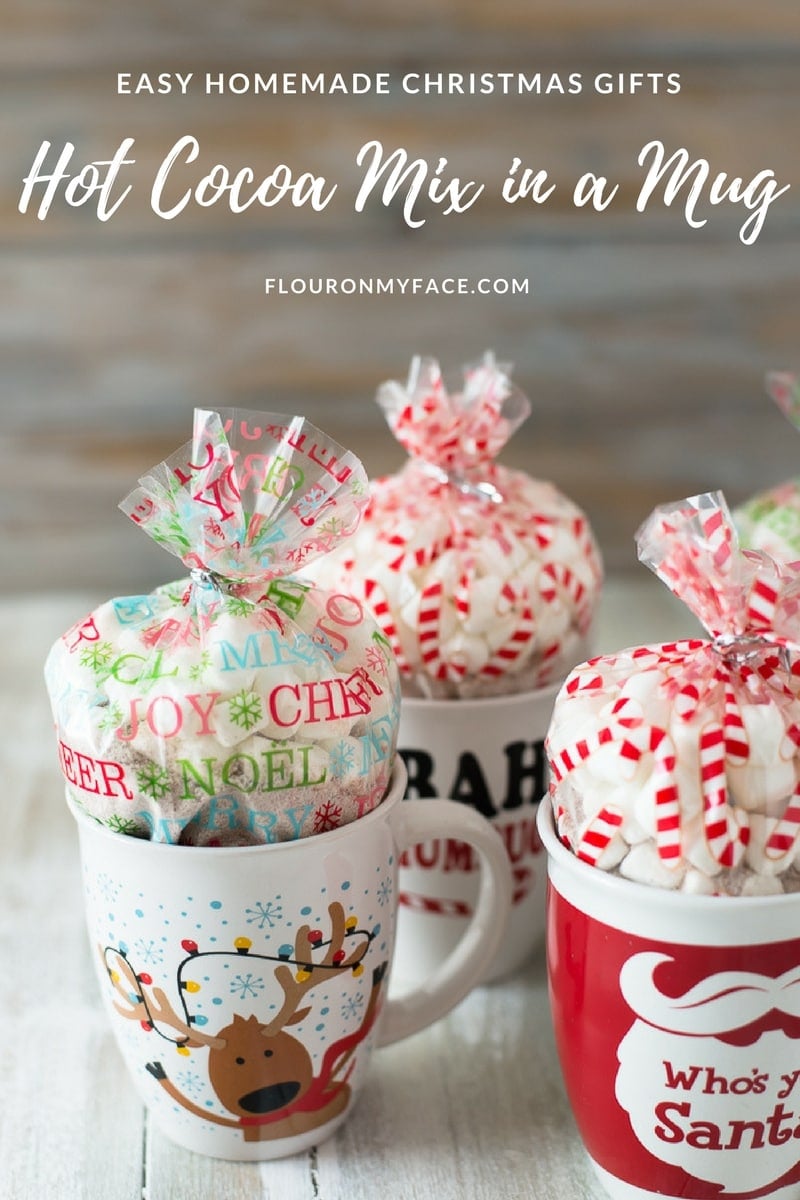 I've been making Cocoa Mix in a jar or a decorated cocoa mug for longer than I have been hosting cookie exchanges.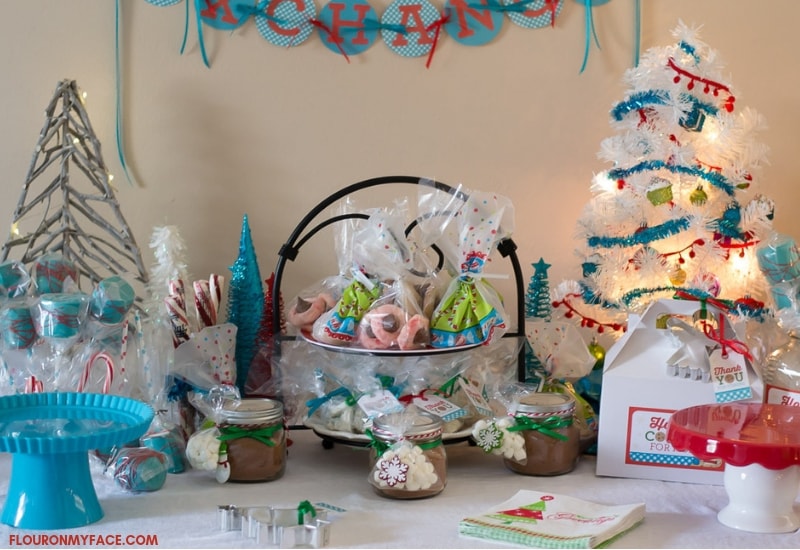 If you want to host a smashing success of a Christmas Cookie Exchange this year I have a fun and free Christmas Cookie Exchange Printable pack you can download and use.
I've taken care of everything for you from the cookie exchange invitations to the cookie exchange thank you gifts.
You can check out the entire Christmas Cookie Exchange Printable pack here.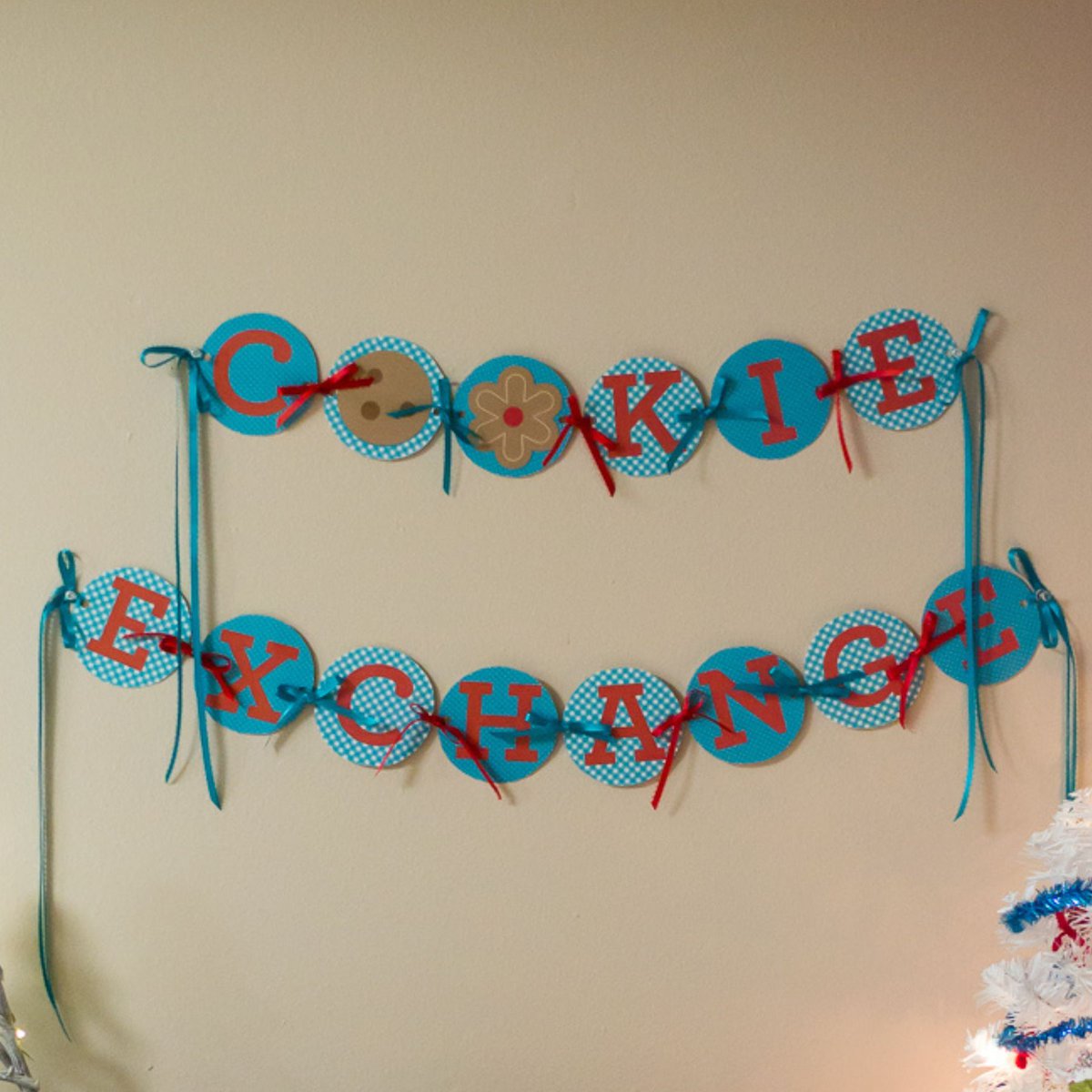 This free cookie exchange printable package can be downloaded individually or you can download and print the entire package.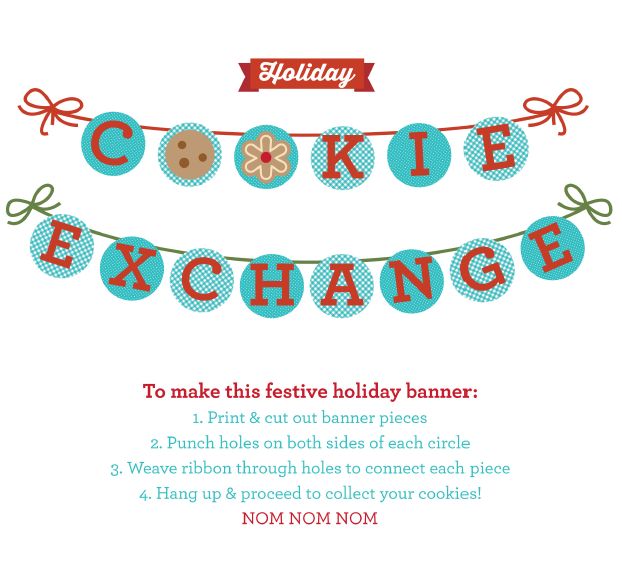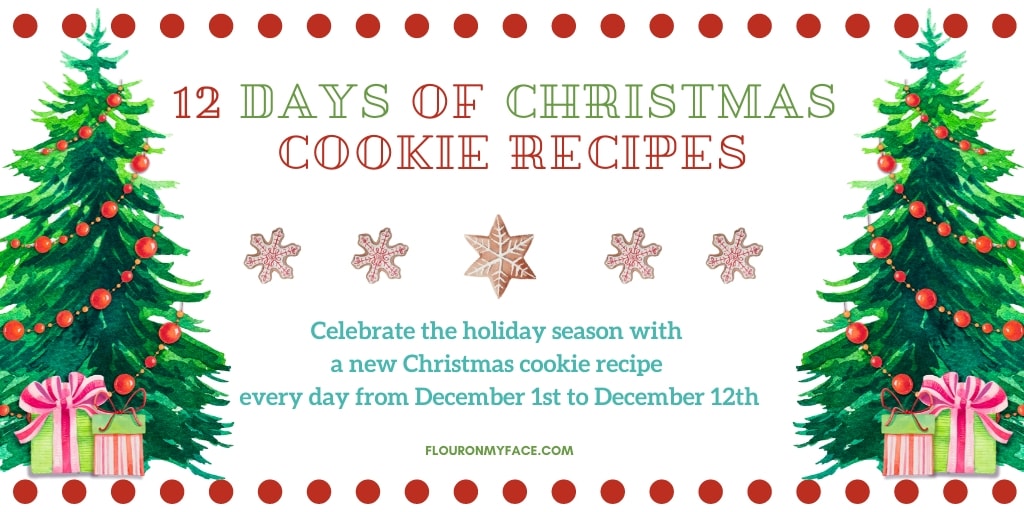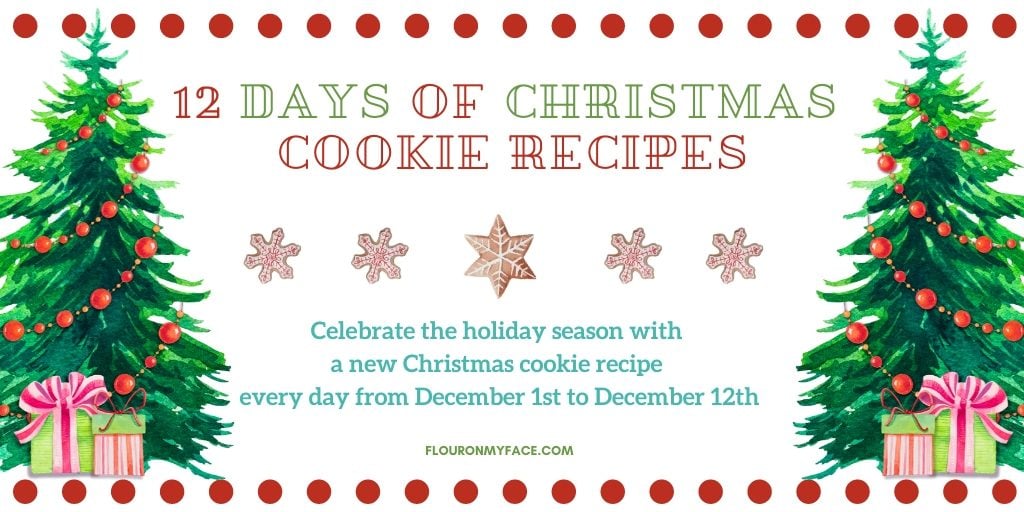 How to make a Christmas Cookie Exchange Banner
It is easy to decorate your Christmas Cookie Exchange wall with this free printable cookie exchange banner.
Instructions
Print the Christmas Cookie Exchange Banner on heavy white card stock.
Laminate the printed banner pages to make them more sturdy. I love laminating my printables because it really makes the colors pop.
Cut out each of the circles following the cutting line.
Punch a hole at the top of each piece and thread a ribbon through the punched hole. Tie each letter together making sure you have them spelling out each word correctly.
Attach to the wall with a thumbtack or hot glue.
Christmas Cookie Exchange Free Printables
Not only do you get the free Christmas Cookie Exchange Printables to use for your cookie exchange.
I have also written a post to show you how to use these free cookie exchange printable for your cookie exchange.
Basic Christmas Cookie Baking Supplies
Check out my affiliate links for products I use when hosting a cookie exchange.
Mixing bowls should be large enough to mix the cookie dough or icings.
My Favorite Christmas Cookie Cutters for cut out cookies.
Large Baking Sheets: I have 4 of these and they really make baking cookies so much easier.
Cookie Dough Scoops: This is the secret to making perfectly shaped cookies every time.
Parchment Paper: Keeps cookies from sticking and over browning. Makes clean up a breeze.
Wooden Rolling Pin: A good rolling pin is a must for rolling out perfect Christmas cookies every time.
Cooling Racks: Cookies need to cool and a cooling rack allows air to circulate and helps the hot cookies cool quicker. It also makes drizzling baked cookies with melted chocolate or powdered sugar drizzle easier.
Thin Metal Spatula: A wide flat metal spatula helps lift the cookies off the baking sheet without damaging the edges and keep the hot cookies from breaking when transferring them to the cooling rack.
Spritz Cookie Press: A must have for making tradition Spritz Cookies for Christmas.
Christmas Cookie Boxes: Planning a cookie exchange or love to share your Christmas cookies? Cookie Gift Boxes are perfect to keep the cookies from getting crushed.
Easy Christmas Cookies For Cookie Exchange
No Bake Peanut Butter Cookies: This easy no-bake peanut butter Christmas cookies recipe is delicious and easy to make. It has been around forever.
Cherry Blossom Cookies: (the best cookie exchange recipe!) These pretty pink colored cookies are flavored with maraschino cherries and topped with a Hersey Kiss. I have to make these Cherry Blossom Cookies every Christmas no matter what!
Coconut Washboard Cookies:  Coconut Washboard cookies is a vintage shortbread Christmas cookie recipe that you can decorate a couple of different ways for an assortment of coconut cookies for your exchange.
This is just a small sample of my perfect Christmas Cookie Exchange recipes. You can check out all my cookie exchange and Christmas recipes on my Christmas Recipes page.
Buy the Get Festive Easy Christmas Recipes to Make and Gift eBook
On sale for the holiday season! Click here to get your copy today!