30 Spectacular Halloween Cupcake Recipes
Are you as excited for Halloween this year as I am? I don't know what it is about this year but, I am thinking bring on the holidays! This week I have been checking out Pinterest and my favorite bloggers for Halloween cupcake recipes. I found some pretty spectacular Halloween cupcake recipes and put them all together in this 30 Spectacular Halloween Cupcake recipes roundup.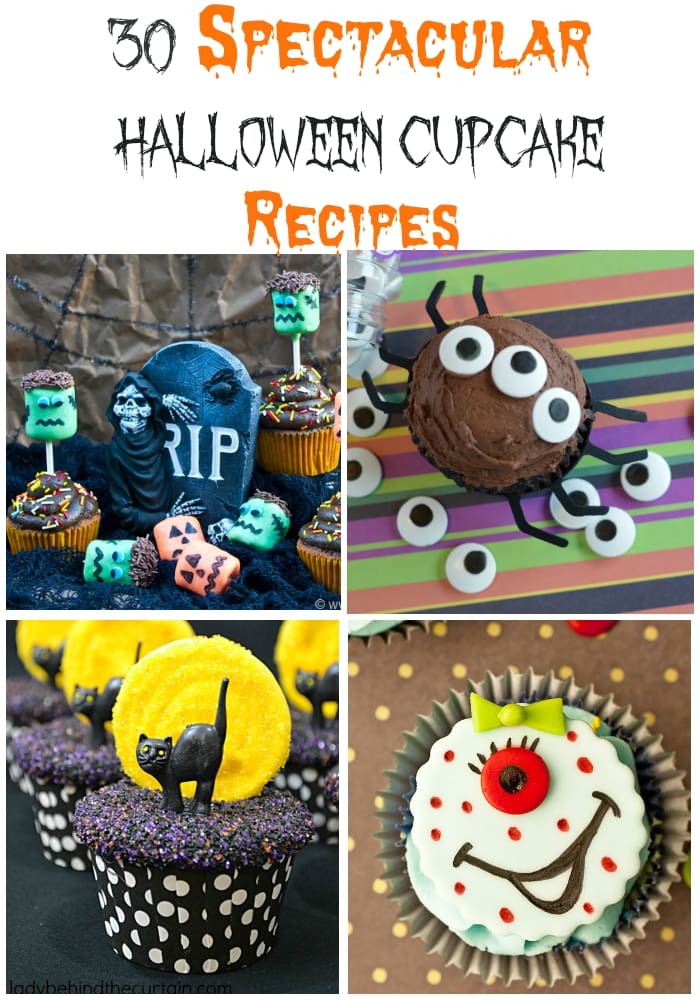 These 30 Spectacular Halloween Cupcake recipes are great for Halloween parties or just to make something special for the kids.
My grandkids know Grammy is usually going to make some fun Halloween treats. They would be pretty disappointed if I didn't.
Last year I made these Easy Spooky Eyeball cupcakes for them.  They loved them and they were so easy to make. If you are looking for the (affiliate link)  gummy eyes I used you can find them here.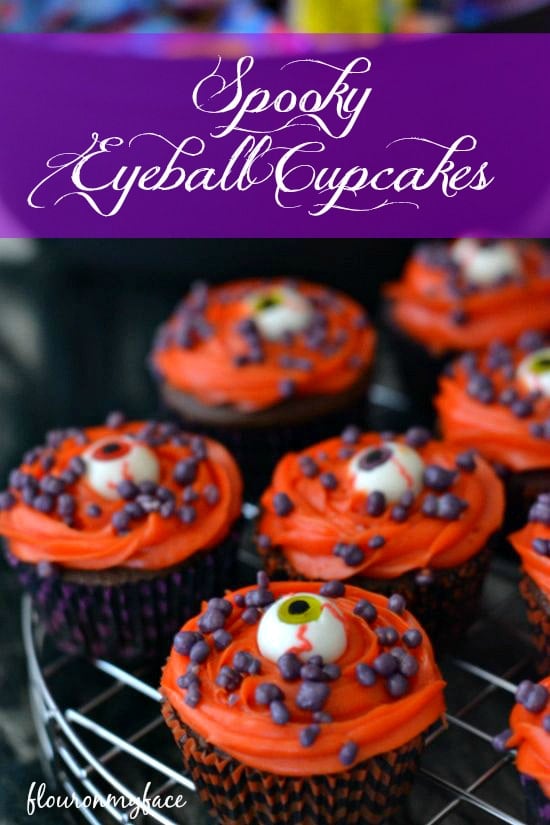 If you want to make Halloween Treat Bags for a Halloween party or to package up Halloween candy for all the little trick or treaters I shared this FREE spooky Halloween Treat Bag topper printable.
You can print out as many as you need and staple them to the top of sandwich size ziplock bags. I printed them out on heavy weight card stock and they were very durable.