Do you love to grow herbs? Or maybe you just like to buy a bunch of fresh herbs at the farmers market once in awhile.
Nothing beats the flavor of fresh herb. But sometimes, you may grow or buy more herbs than you can use before you have to toss them.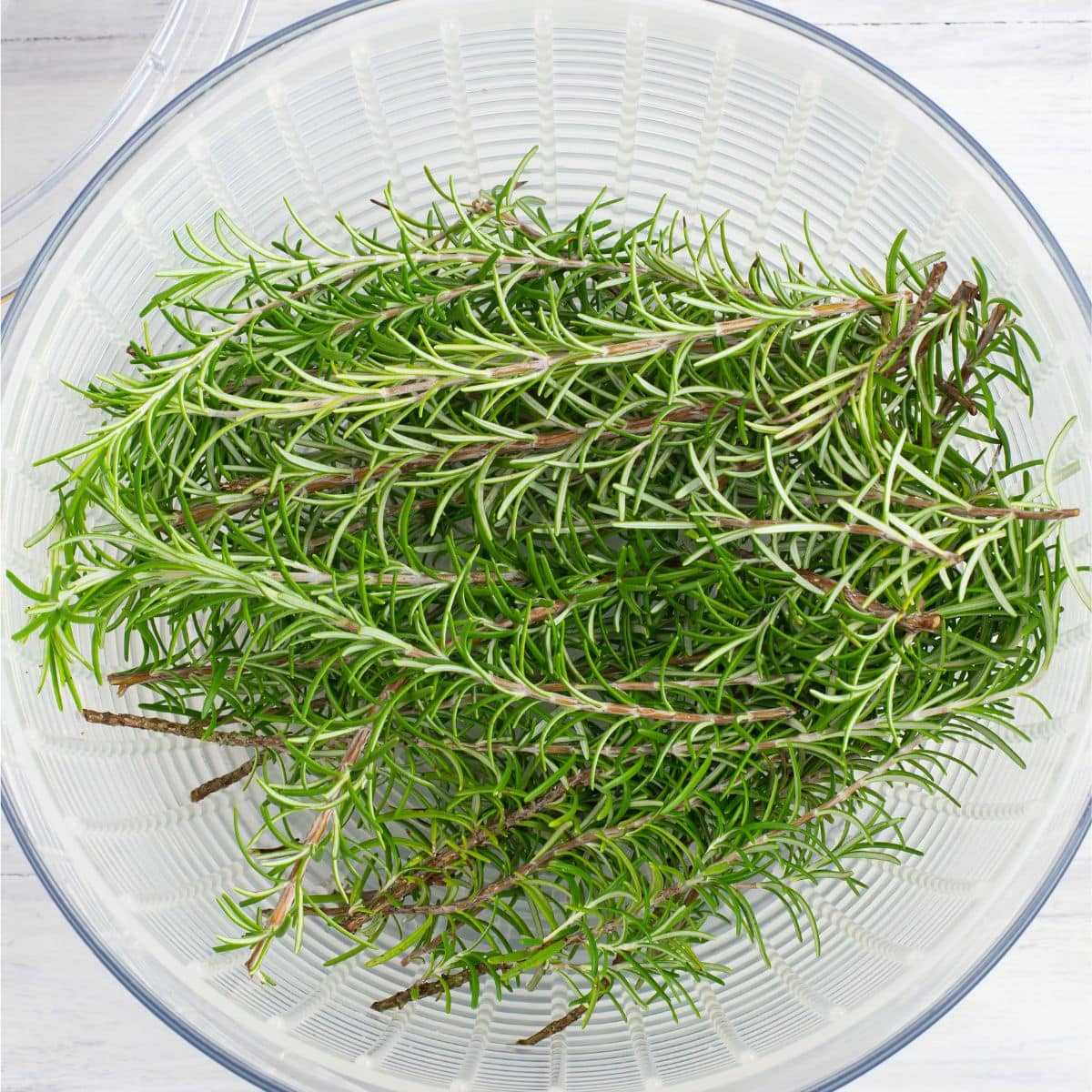 If you want to hold onto that delicious taste for longer, preserving your herb is key.
Today I am sharing 10 great ways to preserve your herbs so you can have delicious flavors all year round.
From drying and freezing to making your own oils and butters, you'll find a method that best suits your needs.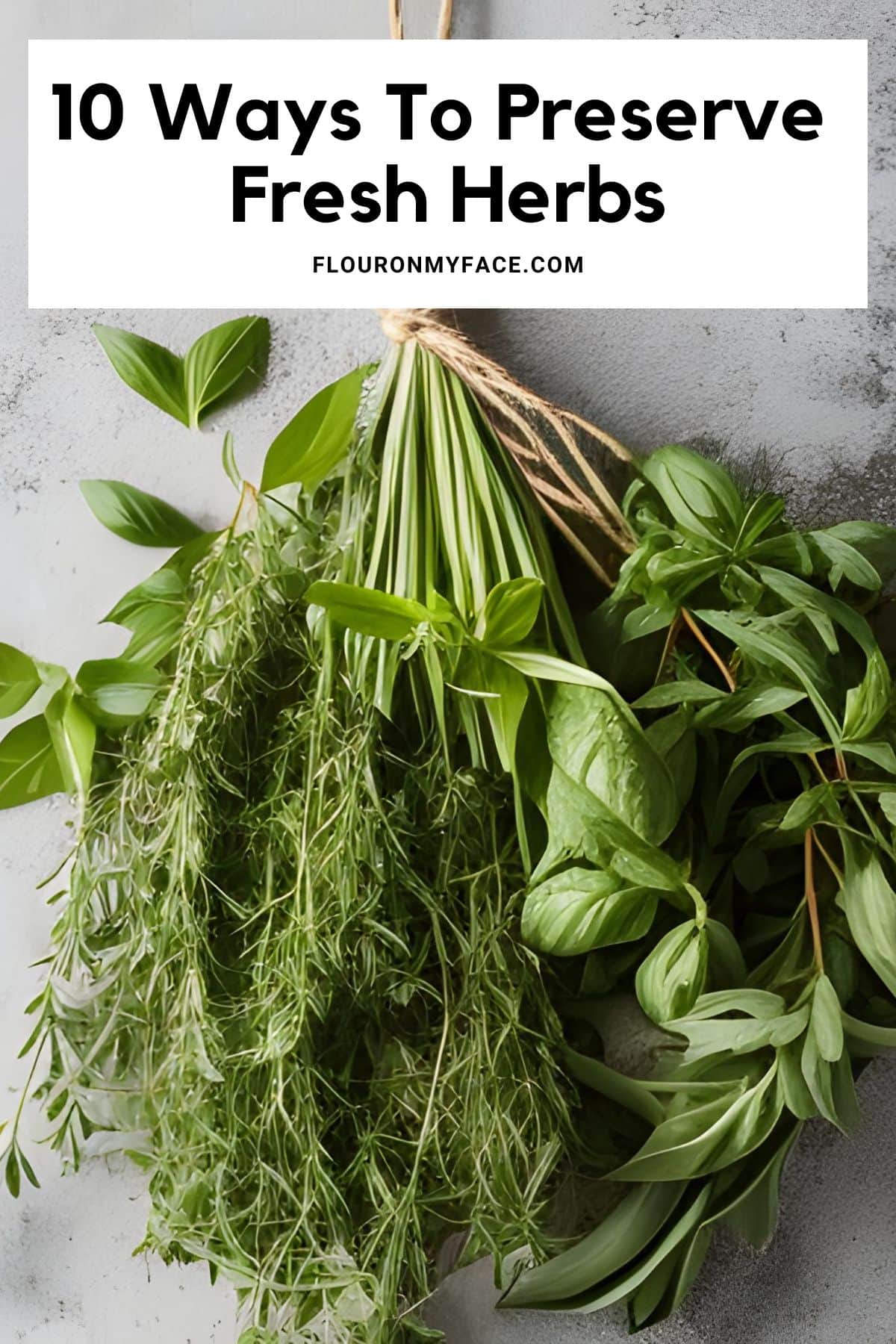 I love using fresh herbs and here are 10 Great Ways To Preserve Herbs once you have harvested them or bought a bunch and can't figure out what to do with the rest.
I love growing my own herbs and using them in my cooking. I also love using the fresh mint I grow to brew a cup of mint tea. If you love to garden and have a Backyard Herb Garden then at some point you will run out of ways to use all those fresh herbs once you harvest them.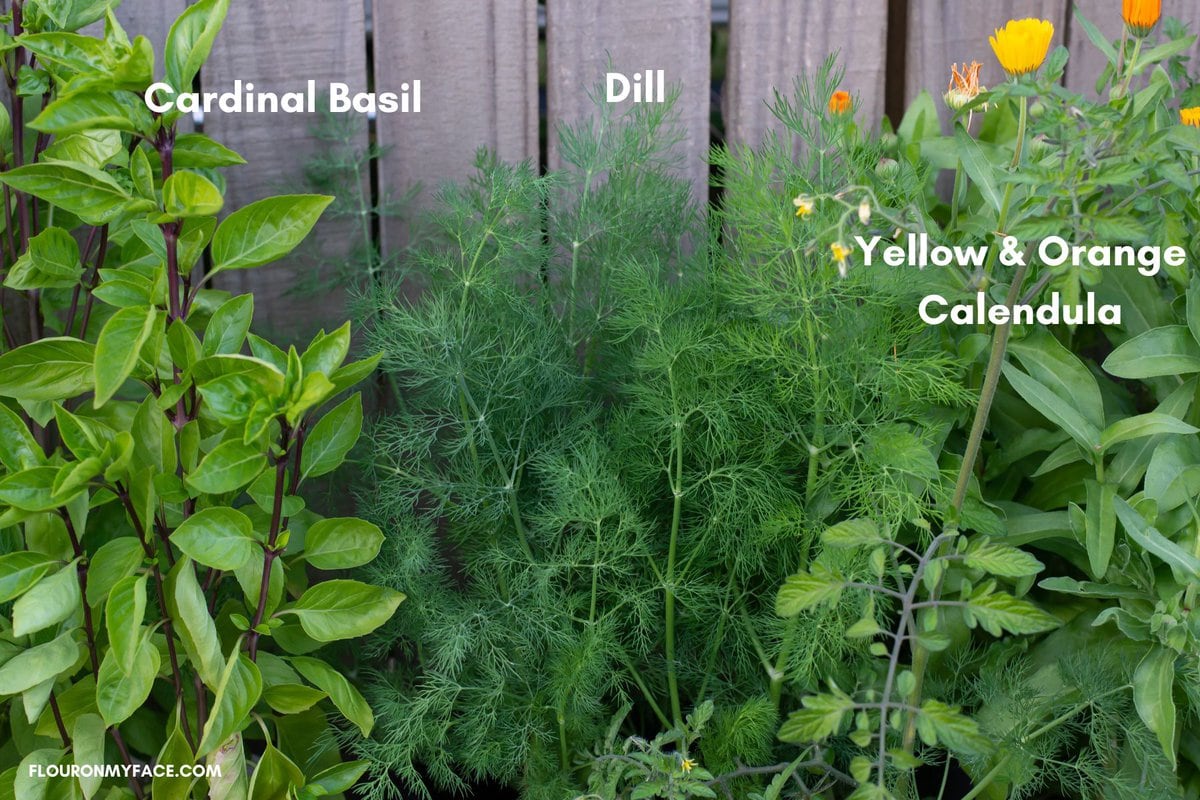 Preserving your fresh herbs is so easy and makes them last through out the cold winter when you can't harvest them from your herb garden. Here are 10 Great Ways To Preserve Herbs.
Freezing herbs: Freezing Herbs In Oil is the perfect way to season a pan when cooking. Simply pack ice cube tray with minced fresh herbs and pour in enough oil to cover the herbs. Freeze and pop out and transfer the herb cubes to freezer bags.
Make herbal Ice cubes: Basil Ice Cubes: herbal ice cubes are the perfect way to add basil to any soup or stew recipe. Or freeze mint, lemon basil, or thyme in ice cube trays filled with water and use to flavor teas or lemonades.
Preserve them in water: Preserve herbs in water on the counter: Snip a bundle of fresh basil or other herb and stick them in a jar on the counter. Change the water out every couple of days. The fresh herbs will last about a week or longer.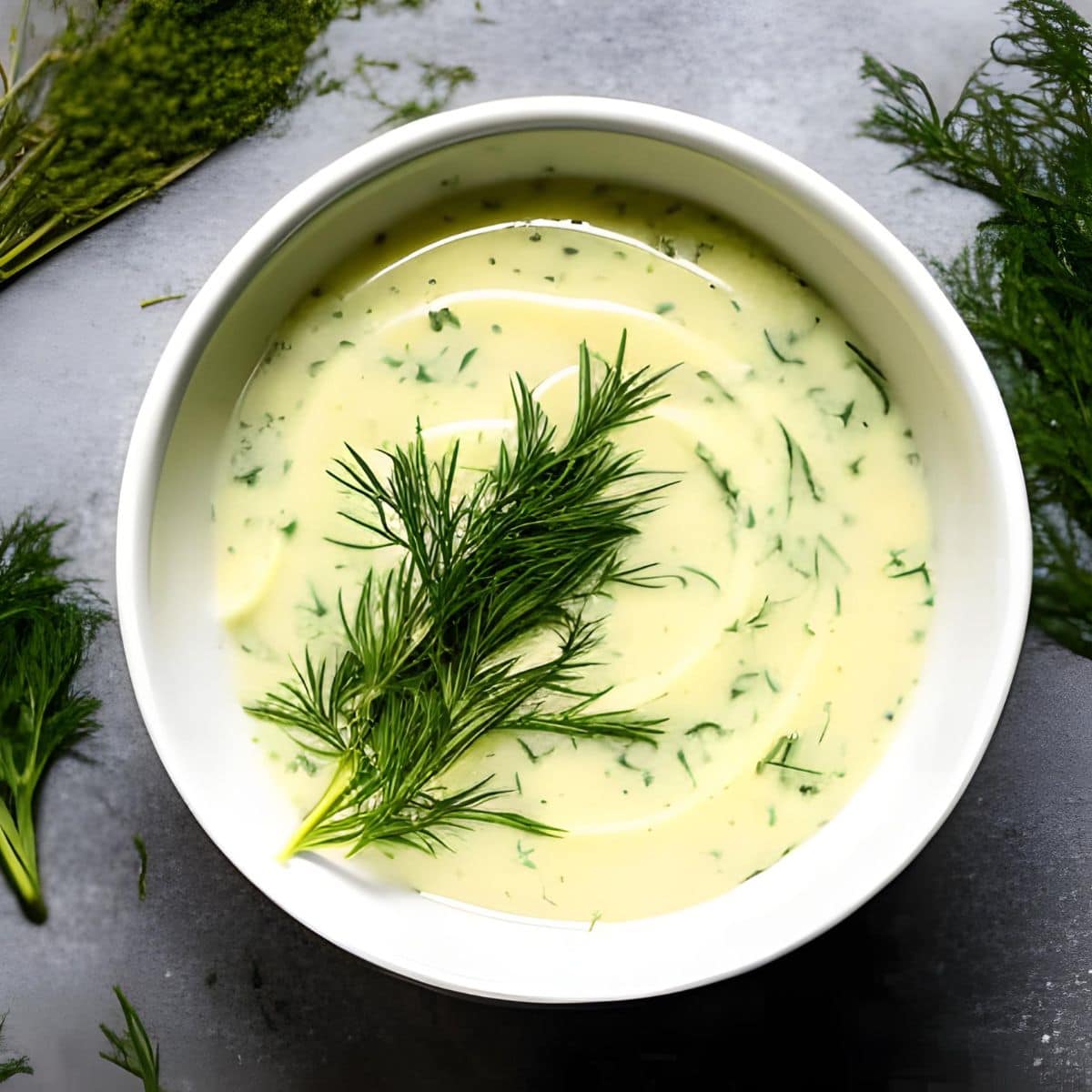 Make Herbal Butters: Stir finely minced dill or any favorite herb into a bowl of softened butter. Refrigerate to harden or serve with fresh Italian bread. Use herbal butter as a spread on fish or meat before cooking.
Air Dried Herbal Bundles: Tie bundles of fresh herbs together with twine and hang them from a rack in an area that gets good air flow and is not in the direct sun. After a few weeks the herbs will be dry enough to strip from the stems and crumble. Store the air dried herbs in an airtight container in a dark cabinet.
Freezing fresh herbs: Herb can be tucked into zip lock bags a placed in the freezer. Wash and rinse the herbs well. Dry completely before placing in bags. Strip the leaves from woody stems of herbs like basil. Tender herbs like thyme and oregano and be left on the stem.
Dehydrated Herbs: How to Dehydrate Herbs: Drying herbs is a great way to preserve them. You can use them in recipes and to make herbal teas.
Make Herbal Salts: Rosemary Salt: Herbal salts is another way to infuse your recipes in herbal flavors.
Herb Refrigerator Keeper: Buy an herb container with a water reservoir that keeps the herbs hydrated in the refrigerator.
Herbal Syrups: Turn your favorite herbs into herbal simple syrups. Use homemade herbal syrups to make homemade sodas. lemonades and herbal cocktails.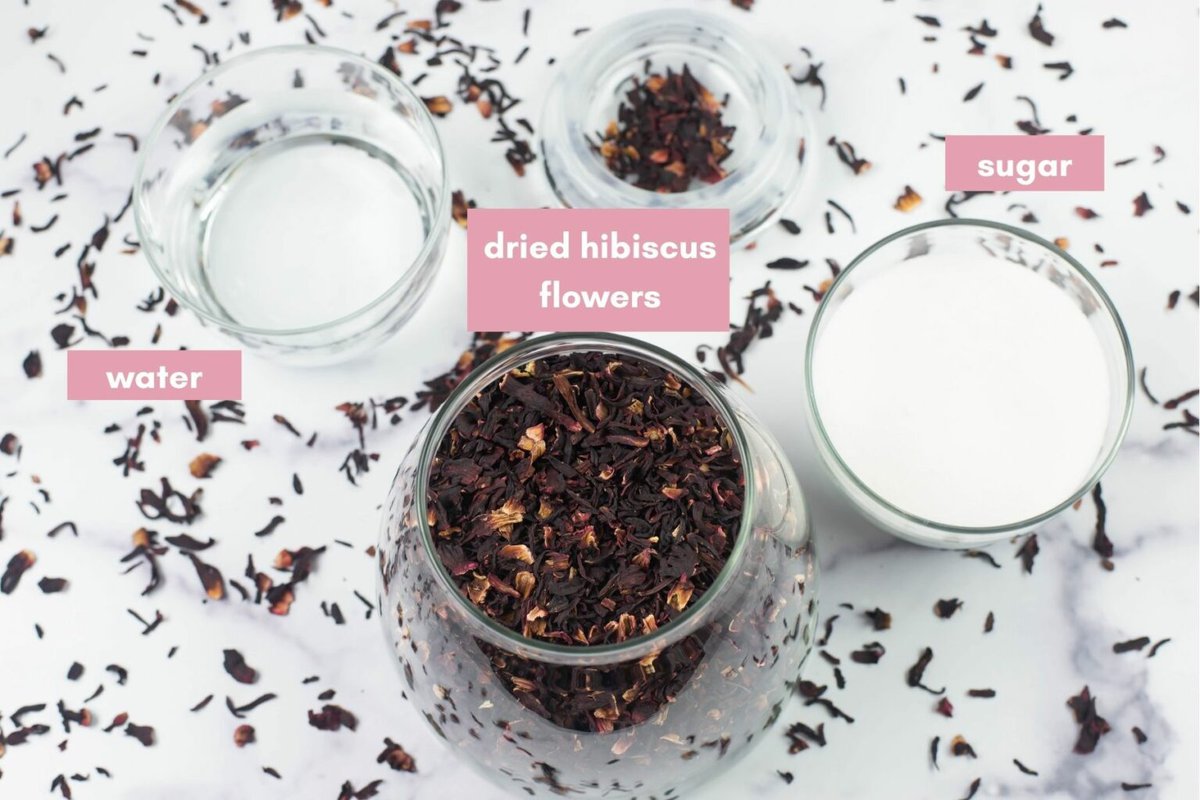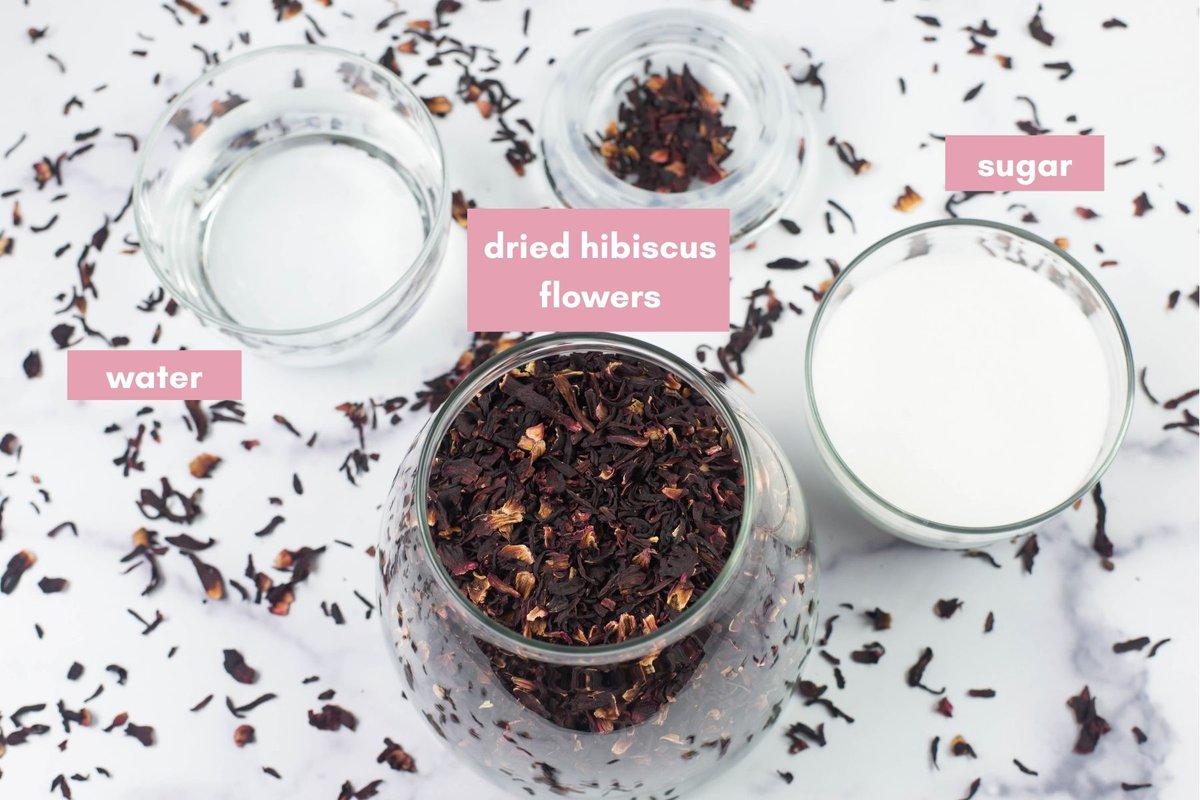 More Herbal Ideas You'll Love
Easy Herbs To Grow from Seeds
Herbs are very easy to grow from seeds. Check out my 12 Easy Herbs to grow from seeds so you can plant an herb garden of your own.
I'm excited to announce the release of my new herb gardening eBook. The Backyard Herb Gardening eBook: Simple Tips to Help You Grow a successful Herb Garden is available on Amazon. 
If you have always wanted to grow your own fresh herbs this eBook will give you the skills you need to master backyard herb gardening.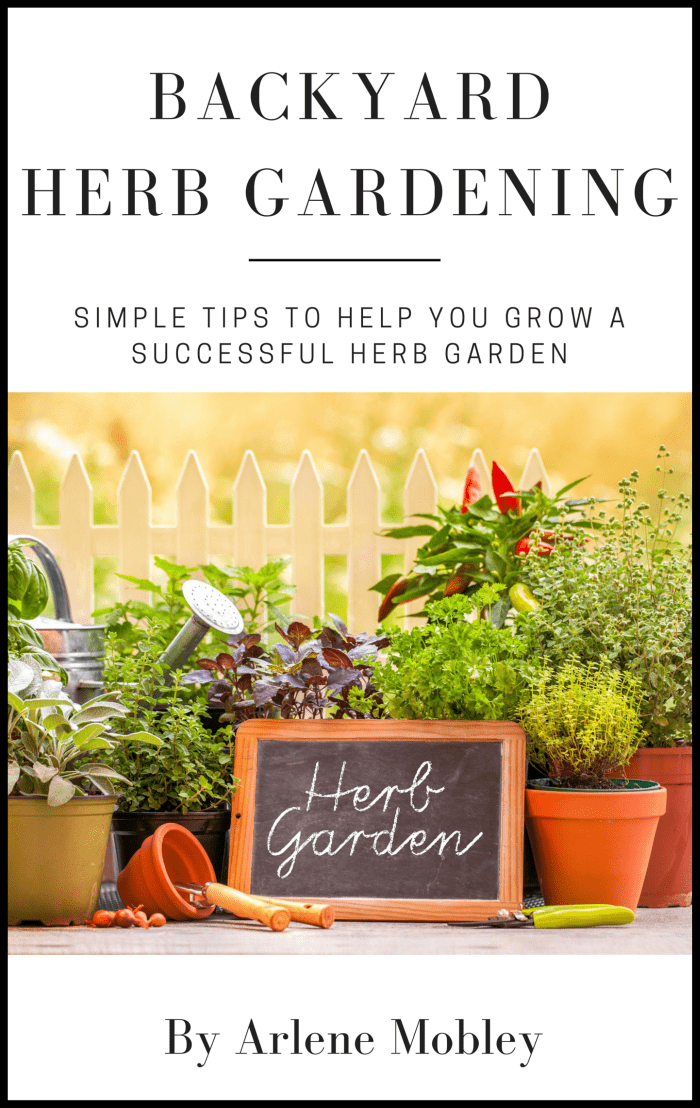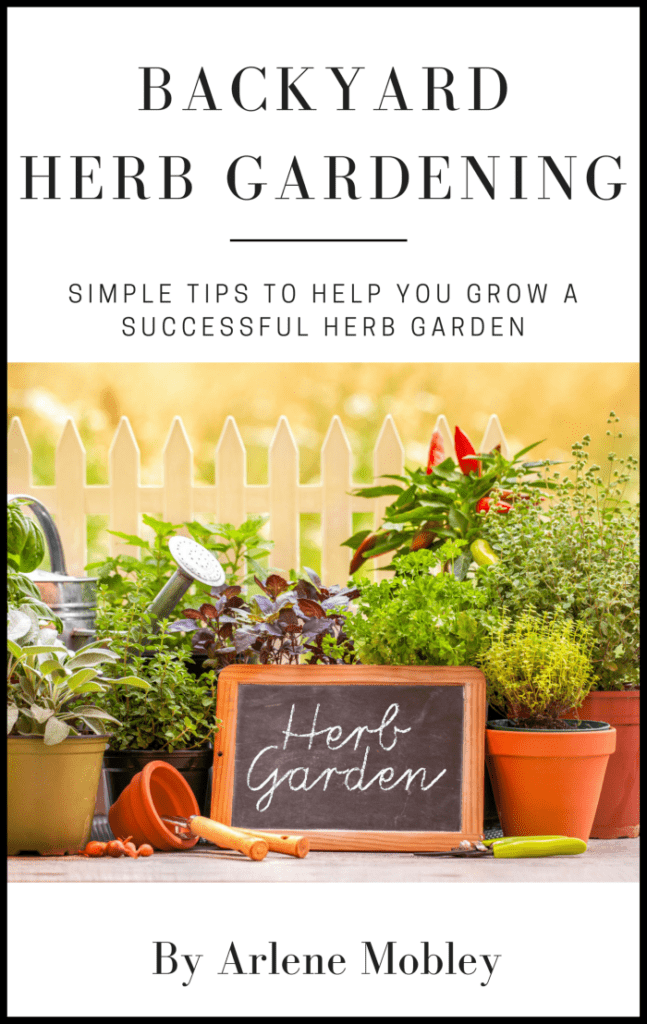 Check out the Flour On My Face Gardening page for more tips and tricks to growing your garden.