Backyard Herb Gardening eBook
Are you planning your spring herb garden? Being trapped in the house during the winter is the perfect time to start planning your Backyard Herb Garden. I am excited to announce the release of my new eBook. The Backyard Herb Gardening eBook: Simple Tips to Help You Grow a successful Herb Garden is available on Amazon.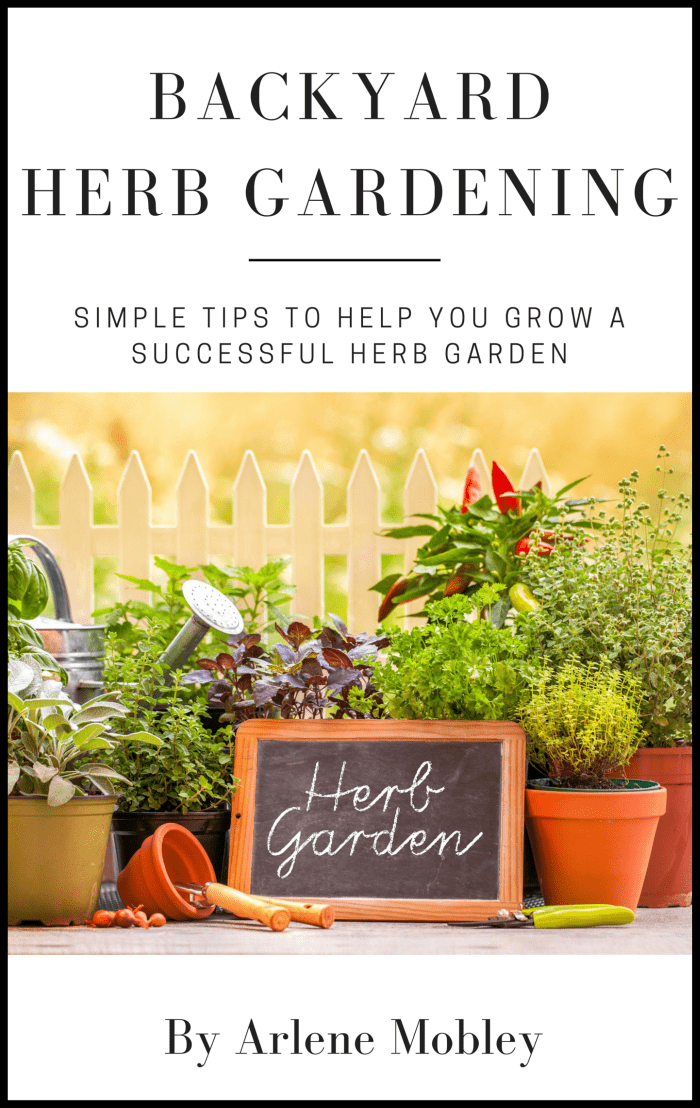 The Kindle version is available in the Amazon Kindle Store.
You may know me for the delicious recipes I share here on Flour On My Face but there is more than just a sweet cupcake or crock pot recipe behind this website.
I have been an avid gardener for over 25 years. Growing things is in my blood. I have to have some type of greenery growing to feel complete.
Besides the pleasure of growing my own herbs and using them in my kitchen and home herb gardening is a great way to relieve stress. Walking through the garden, picking some fresh herbs and inhaling the sweet aroma from these multi-purposeful plants can help ease the stresses of our very stressful lives.
In the Backyard Herb Gardening eBook I will share with you the tips to get your herb garden planted so you can start your own backyard herb garden.
I've also included 8 of my favorite recipes using herbs grown in my own garden.
Why should you start an herb garden this spring?
FRESH HERBS ARE NEVER MORE THAN A FEW FEET AWAY.
Imagine being able to walk out the back door and harvest fresh herbs any time you need them while your cooking.
Imagine strolling through the yard and trailing your hand across a pot full of rosemary and inhaling the spicy aroma as it wafts through the air.
Imagine plucking a bunch of fresh mint leaves to brew a cup of mint tea.
Head over to Amazon and get your copy of the Backyard Herb Gardening eBook today!