5 steps for making grilled pizza
This is the first post in a five part series where I will take you from start to finish on your quest for the perfect grilled pizza.
You are here: The Grilled Pizza Series: 5 Tips to Perfect Grilled Pizza
The Grilled Pizza Series: Homemade Pizza Dough
The Grilled Pizza Series: Easy Homemade Pizza Sauce
The Grilled Pizza Series: Grilled Vegetables
The Grilled Pizza Series: How to Grill Pizza
I don't know if you noticed but grilled pizza is on the cover of many food magazines this summer.
It is THE FOOD of the year. While I was BACK TO SCHOOL shopping I must have seen it on the cover of at least five different magazines. And this week I spotted it on the cover of a couple more magazines. 
You've seen the pictures  in every cooking magazine, on food blogs and now your going to experience this delight yourself.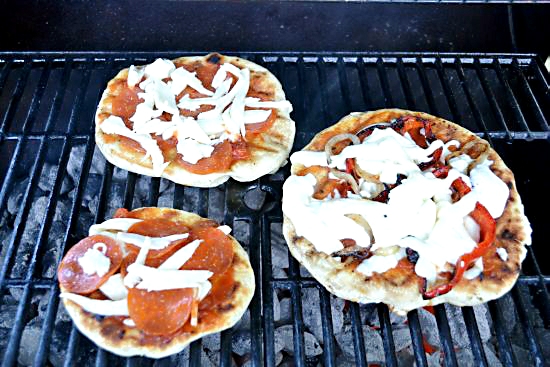 Can anyone grill a decent pizza?
Come on……. how hard could it really be to cook pizza on the grill?
Well it could turn into a dinner disaster if your not prepared for the action fast pace of grilling pizza on a hot grill.
I make homemade pizza all the time in my own kitchen where I have a little system of my own to pull together between 5 or 9 personal pan pizzas made to each persons liking. Making pizza that way is a leisurely stroll in the park compared to cooking pizza on the grill.
Picture this...
Your grill is sizzling hot and your family or dinner guests are huddled around the grill watching as you throw pizza dough, sauce and
toppings together for what is promising to be a culinary delight.
If you are really skilled you could throw your dough in the air and spin it to impress your guests. I'm not that skilled myself but if you are please share some pictures!
Think about how easy it is to burn food on the grill. Everyone has done this at one time or another while grilling. You put your burgers or hot dogs on a hot grill and returned to the house to get something you forgot.
The grill was too hot and now you have charred meat. Part of the meal is ruined. With grilled pizza in just seconds your pizza could be ruined.
I'm not going to tell you that this is the only way to grill pizza. What I am going to share with you in this series is my own recipes and what  I have  learned while I was grilling pizza for 9 people on a hot day in July. I hope some of this information will help you the next time you decide to enjoy grilled pizza on your grill.
There are a couple of tricks to making your grilled pizza dinner come together without a hitch and I wanted to share them with you. So read on and watch for each installment of this series.
Prep is the most important thing you can do before you ever light your grill.
Make your homemade pizza dough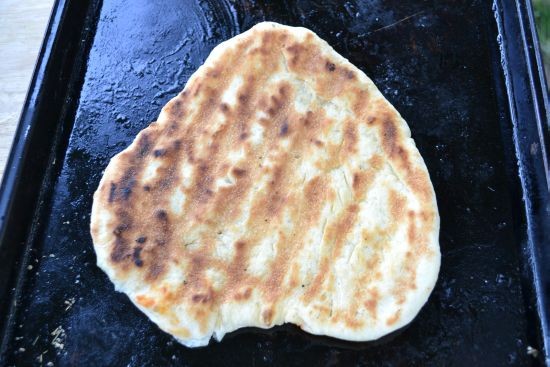 The pizza crust is the star of the show!
Prepare your dough early in the day or even the day before and refrigerate it so all you need to do is let it come to room temperature before you roll it out.
You don't want to be sitting around waiting for the dough to rise while everyone is sitting around waiting to eat.
Prepare your dough and allow it to rise per the recipe. Then punch it down, cover the bowl with plastic wrap and put it in the refrigerator.
This will slow down the dough and almost stop the dough from rising any further.
The dough will still rise a little depending on the amount of time and the temp of your fridge but nothing like it would if you had it sitting on the counter.
If it starts to rise up out of the bowl simply punch it down again and recover.
Pull the dough out of the fridge about an hour before your ready to cook your pizza on the grill and let it warm up on the counter.
Divide your dough and roll it out roughly then put each uncooked round of dough on a cookie sheet that has been dusted with flour. Don't expect the dough to hold it's shape unless your topping it and putting it on the grill immediately.
Pizza dough tends to roll back and shrink if you don't start cooking it right away. You'll still have to roll it again or stretch it back into shape. There will be more detailed info on making your pizza crust in another post.
Prep your Homemade Pizza Toppings
Get your grilled pizza toppings ready. Slice any vegetables you plan on grilling before hand. Peppers, onions and tomatoes are some of our favorites.
Toss the sliced vegetables with some olive oil and herbs if you'd like. Arrange them on a cookie sheet and cover them with plastic wrap. If your not grilling until the next day you can store the peppers in an air tight container.
Don't slice the tomato until the day you are grilling.
Slice or grate your cheese. Put it in a bowl that it is easy to reach while your grilling your pizza.
Pizza Sauce
You can use store bought pizza sauce or make homemade pizza sauce. Pizza sauce freezes very well. Make my homemade pizza sauce recipe and freeze it in portion size containers.
Get the sauce you will need and put it in a bowl with a spoon.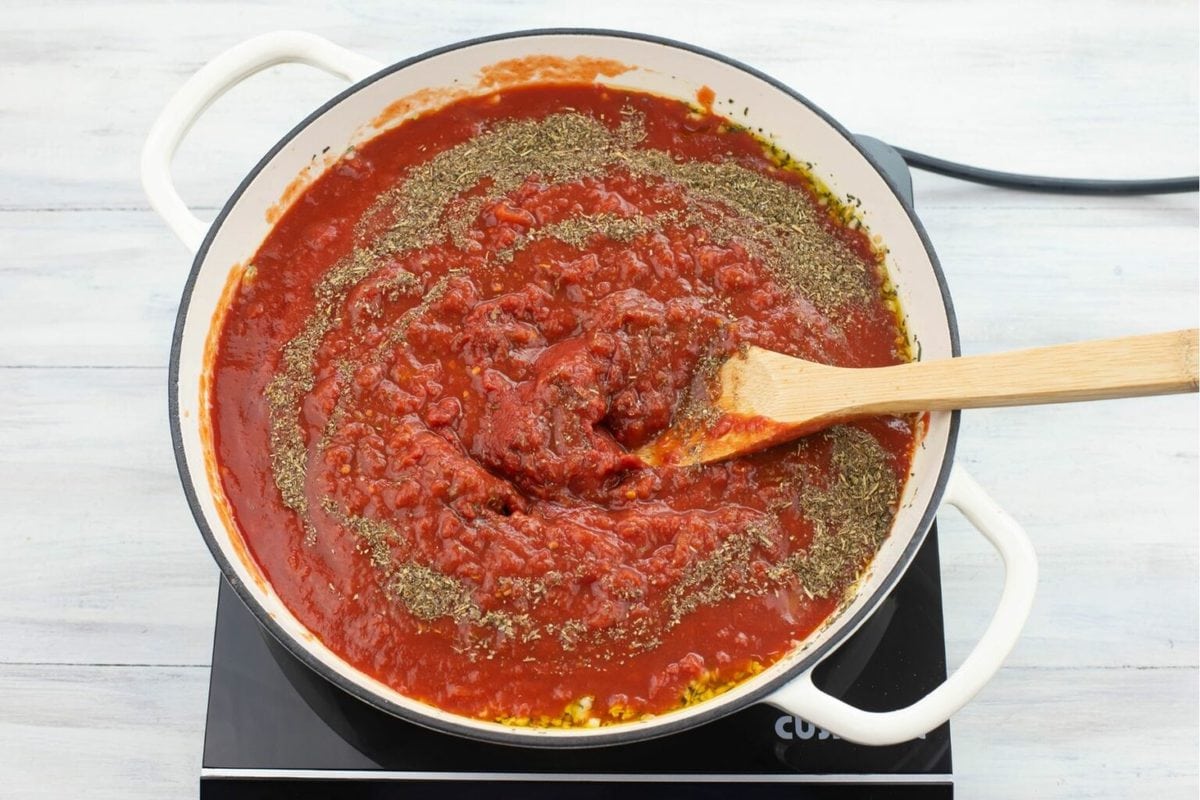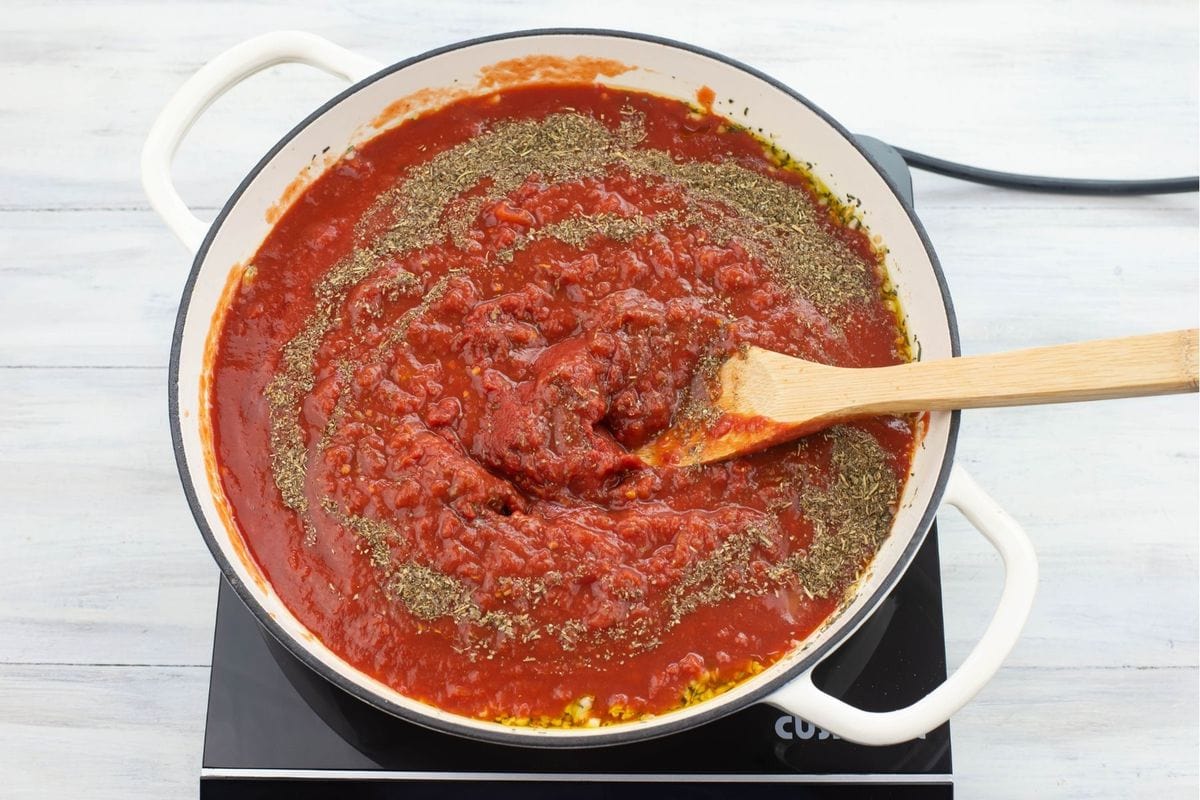 Prep your grill and cooking area
Clean your grill grate well by scraping it to remove any stuck on food from the last time you grilled. Wash it in hot soapy water. Brush it with olive oil right before grilling.
Light your grill thirty minutes before cooking. If your grill does not have a built in thermometer and over thermometer will work instead.
Once your coals start to turn grey put the a grill thermometer inside the grill on the rack you will be cooking on. If your grill is small or your cooking for many people keep that in mind as you stack your charcoal.
Add a little extra pushed off to the side so if your coals start to die down before your done cooking you can drag them over into the hot coals for more heat.
Set up the grilling area
Set up is everything. It only takes about 5-10 minutes from start to finish to cook a grilled pizza on a grill. If the grill is smoking hot…… 400 to 450 degrees it could go faster. It depends on the temperature of your coals and the thickness of your toppings.
Being prepared is what will make grilling and serving this meal a success.
Having all the ingredients right there next to the grill works much better then having to run back and forth to get something. You can not leave the grilled pizza unattended once it's on the grill. Your pizza could burn in less then a minute.
Set up a work station besides your grill. Place a rolling cart or small table next to your grill on the left side to roll out your pizza dough. Set up a small table with the sauce, toppings and cheese near the dough station.
Ask for Help
Grilling pizza works so much better if one person is manning the grill and another person is topping the pizza dough.
A third person would be ideal. One person to roll out the dough, one person to cover the dough with sauce and toppings and another person to tend to the grill.
If your making pizza for only one or two people you won't need an extra person to help with setting up. Your cooking area will be the same on a smaller scale.
Make extra
P.S Make a couple of extra pizzas so you will be able to enjoy left overs the next day. If you don't you will be sorry I promise you. I've never tasted a homemade pizza that could rock my tastes buds like a grilled pizza can.
Freezer Pizza Dough
Make ahead pizza dough can be stored in the freezer. Make a batch for pizza night or prep the batch for your backyard grilled pizza party.