Freezer Meals-Pizza Dough
It's been too long since I shared a Freezer Meals recipe! This Freezer Meals-Pizza Dough recipe is one of my favorite homemade pizza dough recipes and is perfect for your freezer cooking meal plan.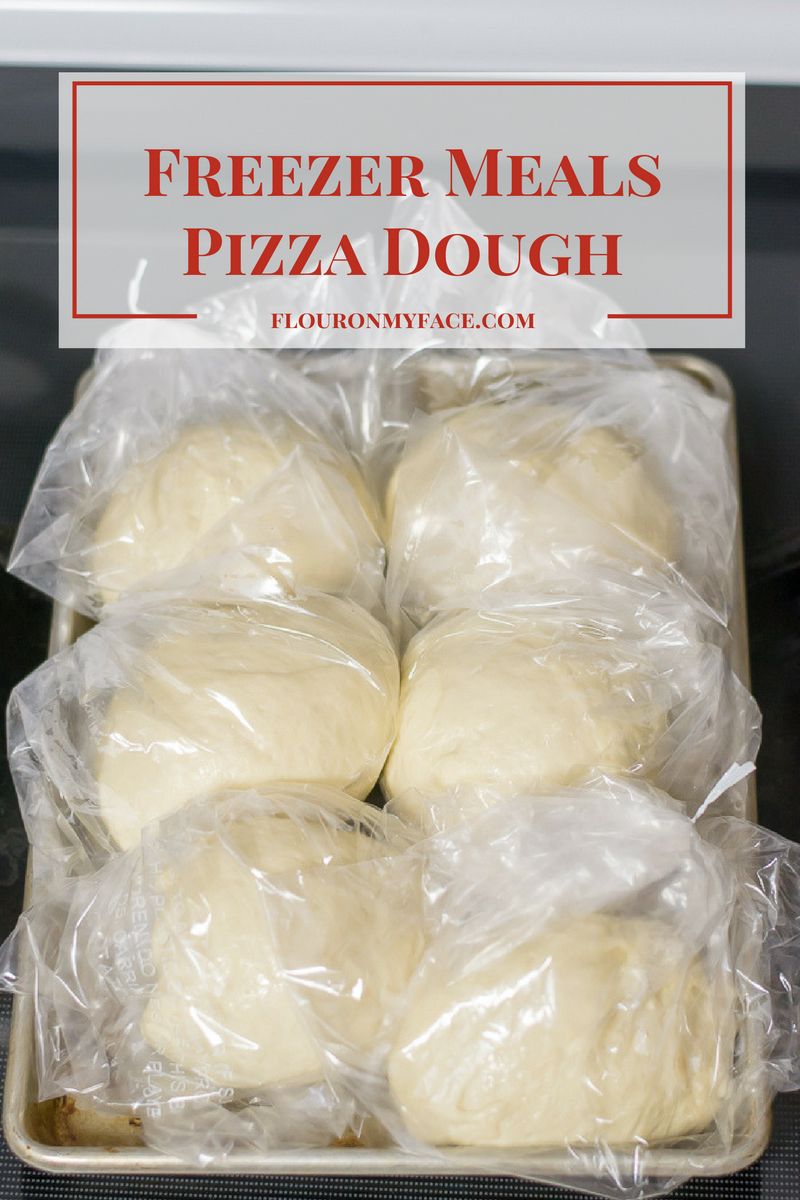 So the holidays are behind us and it is time to get back on the ball. I have a bunch of Freezer Meal recipes tucked away that I have been saving. The first one of the new year is this Easy Freezer Meals-Pizza Dough recipe.
I love making homemade pizza dough. It taste so much better then those little envelopes that you can buy in the grocery store.
It's not as hard as you might think and when you mix up a batch then divide it into individual personal pan pizza portions. You can freeze it and make homemade pizza for lunch or dinner any time you want.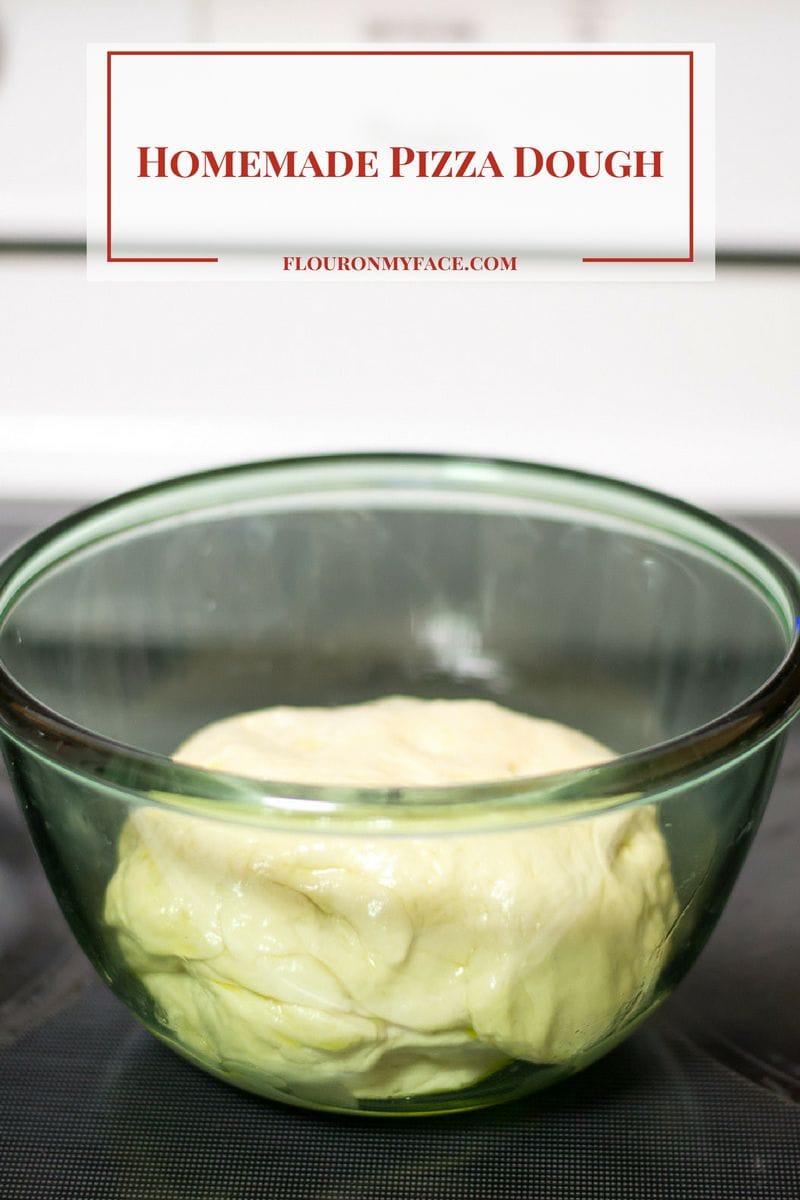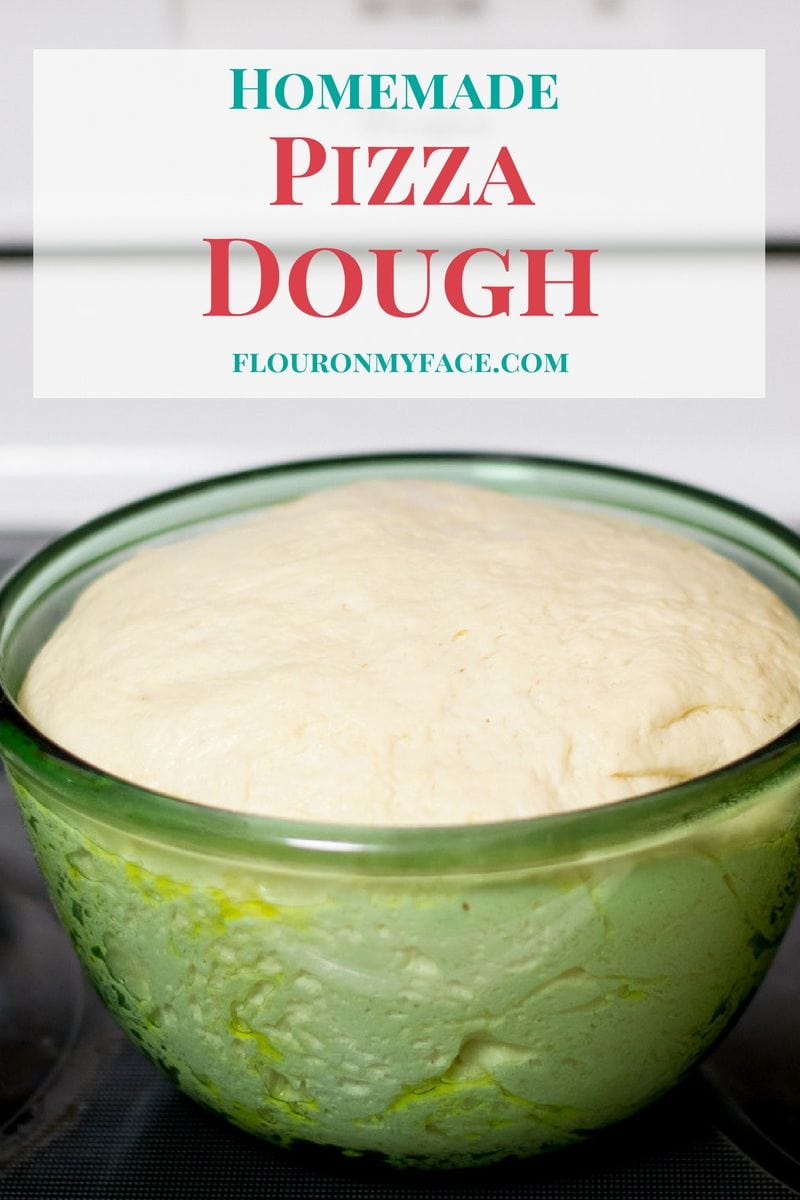 How to Make Freezer Meals-Pizza Dough
Ingredients
1 envelope rapid yeast
3 cups bread flour
2 cups all purpose flour plus more for kneading
2 cups very warm water
2 tablespoons olive oil
1 tablespoon sugar
1 teaspoon salt
Directions
Mix the flours, yeast and salt in a stand mixer bowl or in a bowl with a whisk.
Mix the olive oil with the warm water.
Slowly add the water to the flour mixture, mixing well until all the flour is incorporated.
Knead the dough by hand or with a stand mixer with a dough hook, adding more flour as needed until the dough is smooth and no longer sticky, about 10-15 minutes by hand or about 10 minutes in a stand mixer.
Oil a large bowl with olive oil and put the dough ball in the bowl.
Allow to rise until doubled about 1 hour in a warm place like an unheated oven with the light on.
Divide the dough into 6 pieces.
Place each ball of pizza dough in a plastic bag and leaving space for a bit of air close the bag.
Place on a cookie sheet in the freezer until frozen solid.
Once frozen remove the cookie sheet and keep frozen until ready to use.
Makes 6 personal pan pizzas
To make a personal pan pizza
Remove the frozen pizza dough from the freezer and place in the refrigerator to thaw overnight.
A few hours before making pizza remove the dough from the refrigerator. Place in an oiled bowl, cover and allow to rise until doubled in a very warm spot.
Once the dough has risen punch it down. Form into a tight ball and then flatten into a disk.
Place the dough into an oiled 8 inch or 9 inch cake pan to make a personal pizza.
Using the heel of your hand press the dough out to the edges of the pan.
If the dough springs away from the sides of the pan allow dough to rest about five minutes then knead to edges again.
Spread sauce and favorite pizza toppings on top of the dough.
Bake in preheated 400 F. degrees oven for 9-12 minutes or until cheese is melted and the edges of the pizza crust is golden.
Print
Freezer Meals-Pizza Dough
Author:

Arlene Mobley - Flour On My Face

Prep Time:

10 mins

Total Time:

10 minutes

Yield:

6

1

x

Category:

Homemade Pizza Dough, Freezer Meals Pizza Dough

Cuisine:

Italian
---
Description
Get a jumpstart on pizza night with this easy homemade Freezer Meals Pizza Dough recipe. skip the take out and make homemade pizza any time.
---
1

envelope rapid yeast

3 cups

bread flour

2 cups

all purpose flour plus more for kneading

2 cups

very warm water

2 tablespoons

olive oil

1 tablespoon

sugar

1 teaspoon

salt
---
Instructions
Mix the flours, yeast and salt in a stand mixer bowl or in a bowl with a whisk.
Mix the olive oil with the warm water.
Slowly add the water to the flour mixture, mixing well until all the flour is incorporated.
Knead the dough by hand or with a stand mixer with a dough hook, adding more flour as needed until the dough is smooth and no longer sticky, about 10-15 minutes by hand or about 10 minutes in a stand mixer.
Oil a large bowl with olive oil and put the dough ball in the bowl.
Allow to rise until doubled about 1 hour in a warm place like an unheated oven with the light on.
Divide the dough into 6 pieces.
Place each ball of pizza dough in a plastic bag and leaving space for a bit of air close the bag.
Place on a cookie sheet in the freezer until frozen solid.
Once frozen remove the cookie sheet and keep frozen until ready to use.
Makes 6 personal pan pizzas
---
Recipe Card powered by