Cookie Exchange Recipe Old Fashioned Peanut Butter Cookie Recipe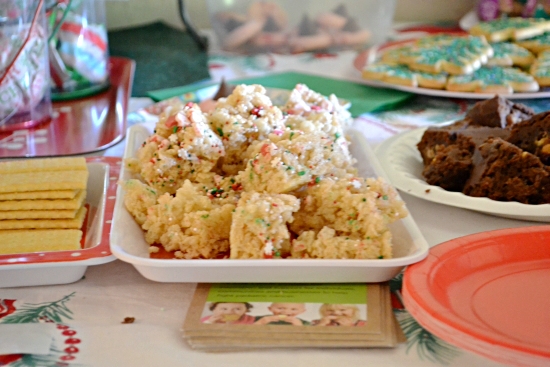 Hosting a cookie exchange for Glad Cookies for Kids Cancer
On December 2nd I hosted a cookie exchange. It's something I have done almost every year for the past 5 years or so.
Either I am hosting one or I am a guest at one. It is great fun either way.
This years cookie exchange was a little different.
It was a special cookie exchange. It would and could touch the lives of many.

Cookie exchanges are great fun. You get to bake some delicious cookies, hang out with your friends and family and when everyone leaves they leave with an armful of a variety of sweet cookies to enjoy at home.
This year each one of those cookies would be making a difference in many children's lives.
This year each one of the cookies exchanged at my Cookie Exchange would be worth a $1 donation from Glad to help find a cure for Pediatric Cancer.
And because I registered my cookie exchange event at the Cookies for Kids Cancer website OXO is going to match each one of those dollars donated by Glad.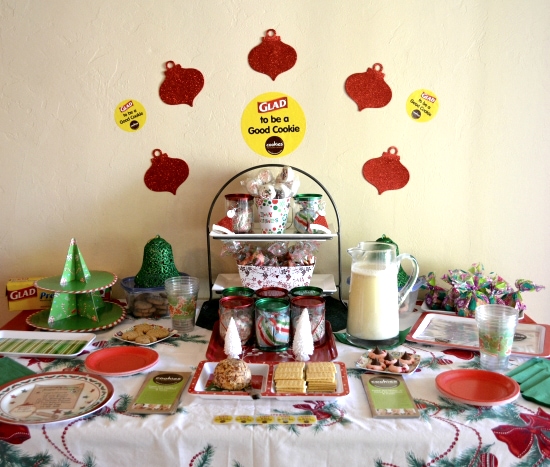 Here is what my table looked like before the guests arrived. I made homemade Egg Nog for the occasion. It was my first time making homemade egg nog. Why did I wait so long. It was delicious.
I also had a cheese-ball and crackers so everyone could snack before we got down to the business of cookies.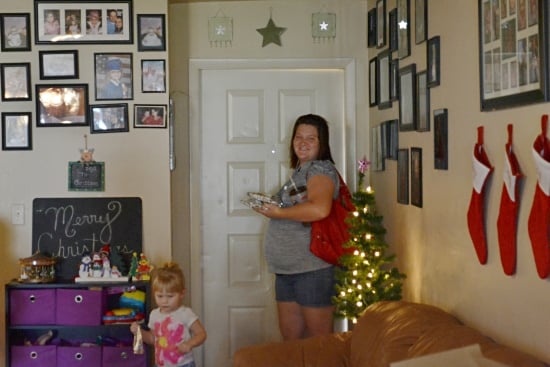 The first guest to arrive was Michelle and her daughter Mckenzie.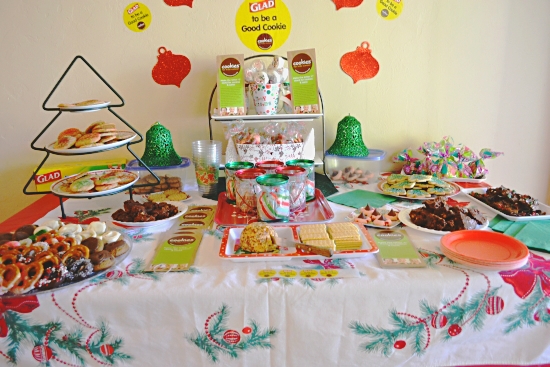 After a snack of cheese we headed over to the table to sample everyone's cookies.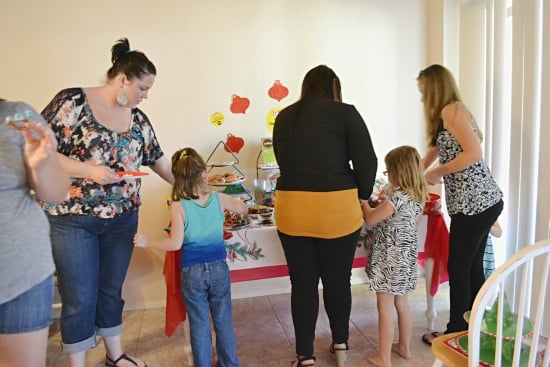 Everyone's cookies were great. We had a great assortment.
I made my very favorite cookie.
The Cherry Blossom Cookies are also my families favorites.
I had to agree to make another batch after the cookie exchange because my daughter Audrey was sad that all of them would be going home with the cookie swap guests.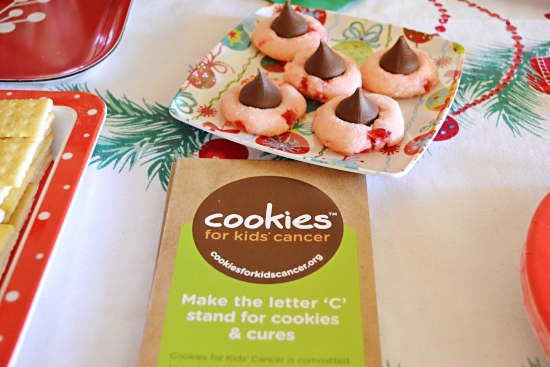 I also made chocolate covered Oreo Lollipops, Peanut Butter cookies, Nestle Butterfinger Holiday Bark, and a homemade Hot Cocoa Mix as a thank you gift for my guests to take home and enjoy.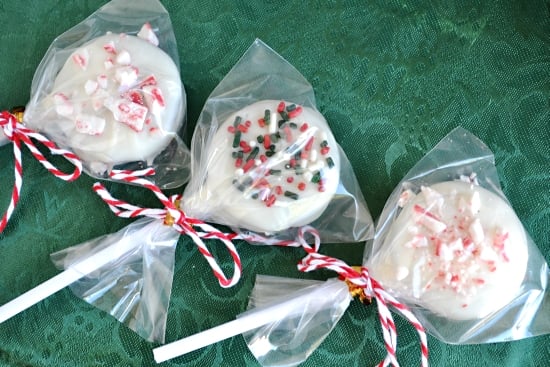 As each guest arrived I counted the cookies and treats they had brought to exchange.
We had a whopping 330 cookies and treats.
That means Glad will donate $330 dollars to the Cookies for Kids Cancer foundation.
And OXO is going to match that so my little Cookie Exchange earned $660 dollars.
Not bad I must say! My guest were so excited to help support this very worthy cause.
I would like to encourage all my readers to get involved.
There are a few different ways you can support this cause.
If you are planning to host a cookie exchange yourself this holiday season you can register your event here at the Cookies For Kids Cancer website. And for each cookie exchanged Glad will donate a dollar to the cause.

Be sure when filling out the registration form on how you learned about the event that you put OXO and each one of your cookie donations will be matched by OXO.

Send a virtual cookie through the Glad website and Glad will donate a dollar.

If none of those ideas interests you I have created a donation page. Any donations go directly to the Cookies For Kids foundation.
These are like old fashioned peanut butter cookies that I ate as a child.
Those little criss cross patterns take me back to my childhood.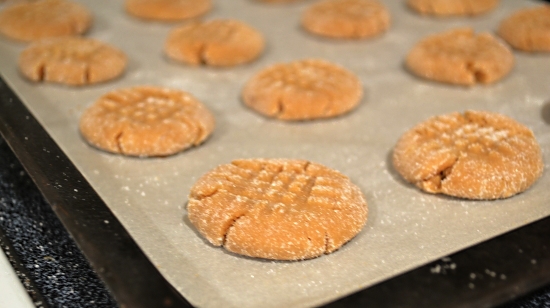 I had a great time at my cookie exchange and the fact that just by hosting one I have helped collect donations to the Cookies For Kids Cancer and pediatric cancer research. I hope you can find it in your heart to help support this cause also and help in the fight against pediatric cancer.
Please visit the Glad Facebook page and let them know what a great thing they are doing with this program.
Connect with Cookies for Kids Cancer on Facebook.
You can connect with Cookies4Kids on Twitter.

I have partnered with The Glad Products Company through DailyBuzz to help promote their Food Storage products. I have been compensated for my time commitment to work with this product. However, my opinions are entirely my own and I have not been paid to publish positive comments. Thank you GLAD!