How to Freeze Chicken Breasts
Does your family love chicken recipes? We do and I love to stock up on chicken breasts when they go on sale.  I used to just come home and shove the packages of boneless chicken breast or bone in chicken breast in the freezer. Now I do things a little differently and with the tips I am sharing today you can almost cut the time it takes to make dinner in half.  I am going to share a little kitchen tip on How to Freeze Chicken Breasts that helps me get dinner on the table fast.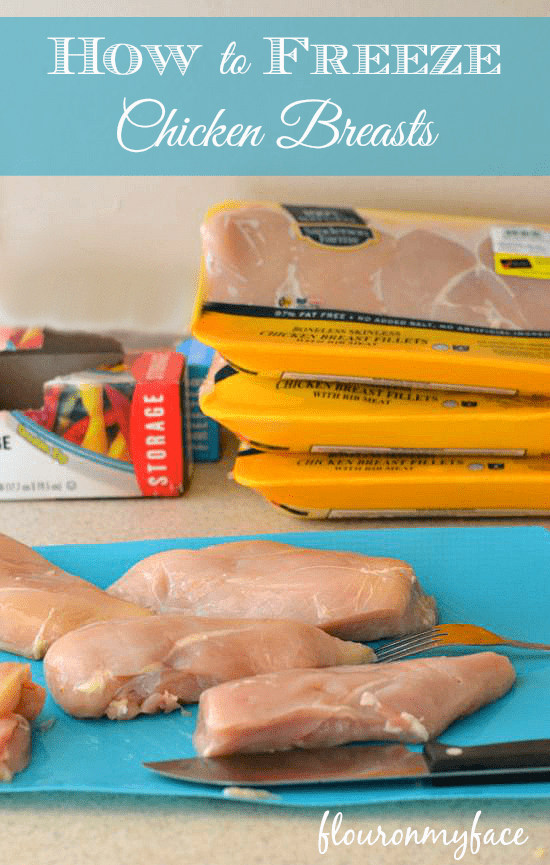 I am all about saving money when it comes to feeding my family. One of the ways I love to save money in the kitchen is to buy bulk chicken when it goes on sale.
Boneless chicken breasts can be very expensive and I hate it when I want to make one of our favorite chicken breast recipes but that week the price of chicken breasts are extremely high. I'm sure it's probably a sales ploy from the grocery stores. They know you are going to need to buy chicken breasts no matter what the price. But if you buy them and freeze chicken breasts when they are on sale you can literally save hundreds of dollars a year on your grocery bill.
One of the issues with buying chicken in bulk is that those styrofoam packages they come in take up a lot of space in the freezer. If you divide the chicken breasts into meal serving sizes you can kill two birds with one stone. 
Why Dividing and Freezing Chicken is a great idea
You will save freezer space and be able to stock up on chicken when it is on sale.

You will have meal size portions of chicken at the ready for your families favorite chicken breast recipes.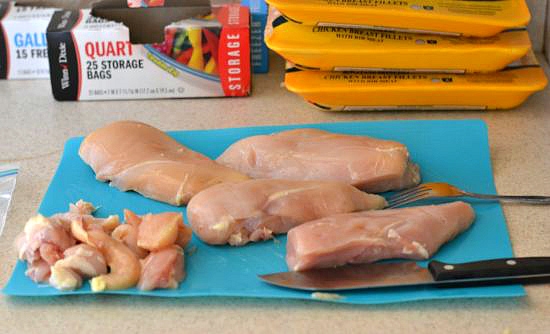 I have a couple of favorite chicken breast recipes that I make all the time. Each week we enjoy at least one recipe made with boneless chicken breasts. Sometimes we go crazy and eat a chicken recipe twice in one week.
We love crock pot pulled chicken sandwiches, chicken tacos, homemade chicken fettuccini alfredo, boneless fried chicken tenders and bbq chicken breasts.
One of the things I hate about making the chicken tacos, chicken fettuccini alfredo, and boneless fried chicken tenders is the time it takes to cut the boneless chicken up.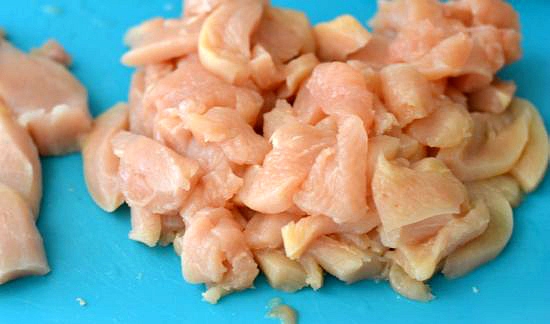 Like most other families out there dinner time is hectic around my house. Especially during the school week when the kids need to get in bed early. The best way to cut time off of cooking dinner is to have most of your ingredients ready to go.
At one time I had dreams of packing my freezer full of freezer meals. The idea appeals to me but when I think of all the work involved in shopping, prepping and bagging my eyes start to roll. So this is my semi freezer meal plan for my chicken recipes. 
Supplies needed to freeze chicken breasts in bulk
boneless chicken breasts

a sharp knife

a cutting board or cutting mat

zip top freezer bags
Gather your supplies and set everything out on your work space. Trim each boneless chicken breast of any fat or grizzle that way be present.
Bonus Tip: By the way you can do the same with bone in chicken breast if you know how to bone a chicken breast. It's not that hard to do and sometimes chicken on the bone is cheaper than boneless chicken breasts. If you do happen to bone the chicken breasts use the normally discarded chicken bones to make homemade chicken stock. 
How I divided chicken breast to freeze
Now I know that I need 4 good sized boneless chicken breast to make enough chicken tacos or chicken alfredo to feed my family. There are usually leftovers that someone will eat the next day for lunch or even dinner the next night. Thats about 2-3 pounds of chicken per recipe. If your family is smaller then you will need less chicken per meal. For most chicken taco recipes it calls for 1 pound of cut up chicken breasts. That's about 1 ½ boneless chicken breasts.  You will make adjustments based on your family size. 
Divide the chicken breast based on the amount of chicken you will need for each recipe you will use the chicken for. 
Now for the recipes that require the chicken cut into chunks or strips you will cut the correct amount of chicken breasts into bite sized chunks or strips. 
Once you have all the chicken cut for a recipe write the recipe name and the date on the zip topped bag. Put all the cut up chicken in the bag, remove as much air as possible and close the top. Set it aside. Move on to the next recipe and prepare the chicken for it. If you need whole chicken breasts for a recipe place the number of trimmed up chicken breasts in a labeled bag. Do each bag one at a time because you will never be able to tell the bags/recipes apart after you have done a few.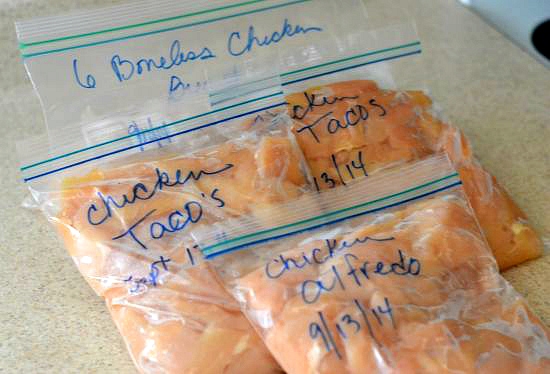 Repeat with all of the chicken you have. When you are done flatten each bag as much as possible and place the bags in a nice even stack in the freezer. Once the chicken is frozen solid you can place them and stack them however you need to in your freezer. Freezing them in this neat compact way allows you to store them in the freezer saving as much space as available.