Chicken Margherita Pizza
Disclosure:  Just created the ultimate  Chicken Margherita Pizza  for the  Ragú® #NewTraDish mash up challenge as part of a sponsored post for Socialstars. All opinions are my own.
Pizza is a favorite meal around our house. And even though we do the take out thing once in awhile there is no way to get the same delicious homemade pizza flavor from take out. I make homemade pizza all the time. It is one of those meals that everyone in the family likes. Don't think for a minute it is too much work either. You can make homemade pizza and have it on the tables just as fast as if not faster than take out. 
This Chicken Margherita Pizza recipe can be done and on the table in under an hour. It is a perfect family meal or can be served as a great appetizer on Game Day. If you want to get it served up even faster on Game Day. Cook the chicken in the  Ragú® sauce the night before and when you are hanging out watching the game put the Chicken Margherita Pizza together, bake it and serve it in 20 minutes.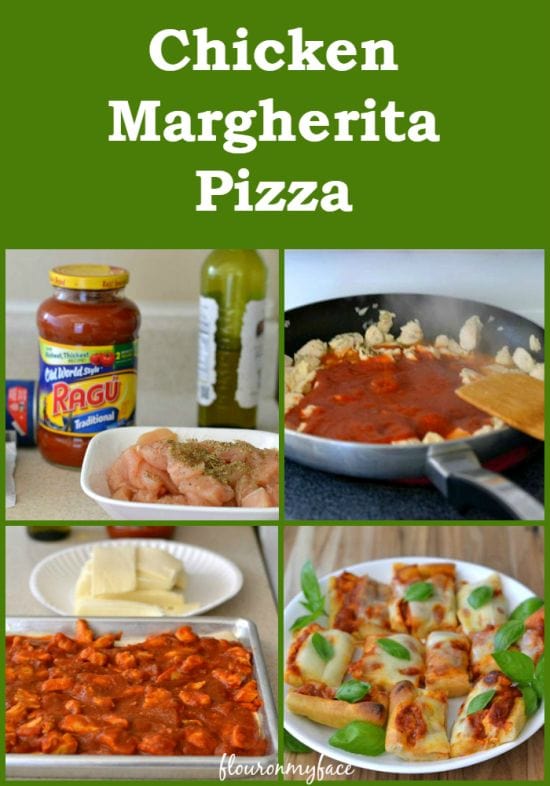 The inspiration for this Chicken Margherita Pizza came from two recipes I saw on the Ragú® website.  This Chicken Margherita recipe caught my eye. Then I saw the Chunky Gardenstyle Pizza and thought.... I bet that would make a great pizza! That's how my   Ragú® New TraDishes was born. Boy is it good. My family was sitting around with their tongues hanging out waiting as it baked.
I left out the chunky garden vegetables but you could add some or any of you favorite pizza toppings to the Chicken Margherita Pizza. I bet black olives would taste so good!
How to Make Chicken Margherita Pizza
3 Boneless chicken breast halves, cut into bite size pieces

1 jar Ragú® Old World Style® Traditional sauce

1 tablespoon minced garlic

½ teaspoon Italian seasoning

salt and pepper to taste

1 can pizza dough, or homemade pizza dough

1 lb Mozzarella cheese, sliced or shredded

favorite pizza toppings, optional
Season the chicken with salt, pepper and Italian seasoning.

Saute in pan with olive oil until almost cooked through.

Add the garlic and saute 3 minutes.

Pour the Ragú® Old World Style® Traditional sauce over the chicken and simmer, covered until sauce is reduced and thickened, about 20 minutes.

Preheat oven to 425.

Roll out pizza dough into a rectangular or round pizza pan that has been greased with olive oil.

Spread chicken and Ragú® Old World Style® TraditionaL sauce over dough.

Add any other pizza toppings you'd like (optional).

Bake for 15 to 20 minutes until cheese is melted and pizza crust is cooked through.

Serves:

serves 4-6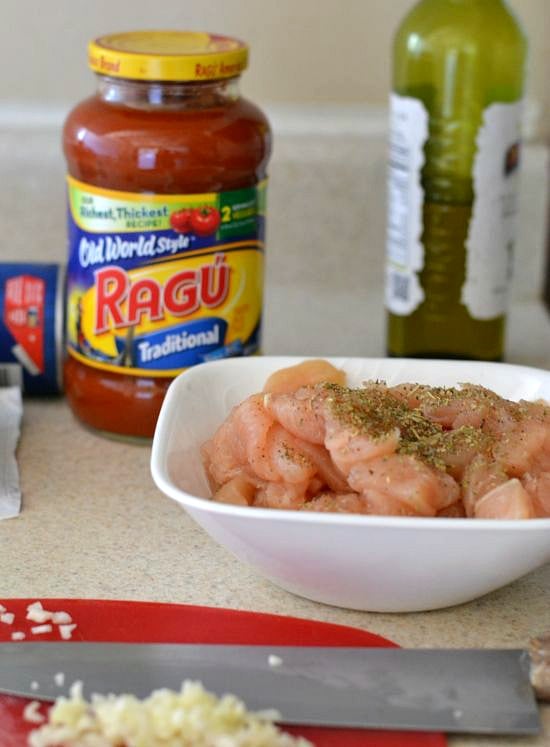 Cut the chicken into bite size pieces and season with salt, pepper and Italian seasoning.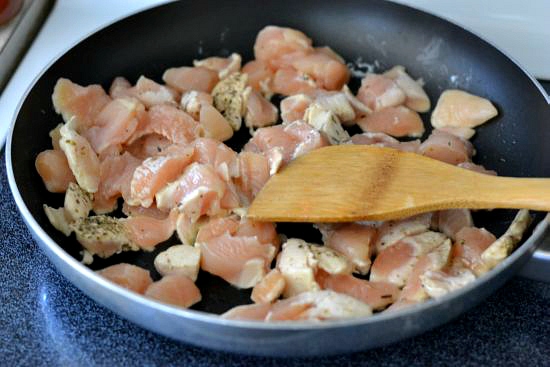 Saute the chicken in the olive oil until almost cooked through. Add the minced garlic and saute for 3 minutes.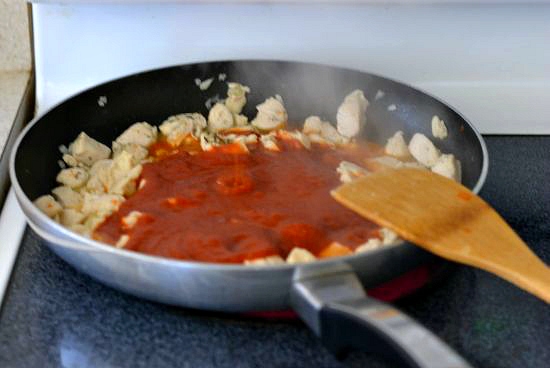 Add the Ragú® Sauce to the pan and simmer until the sauce is reduced and thickened.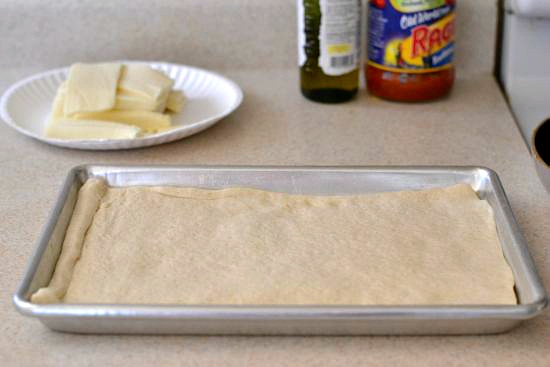 Preheat the oven and prepare the pizza crust as directed.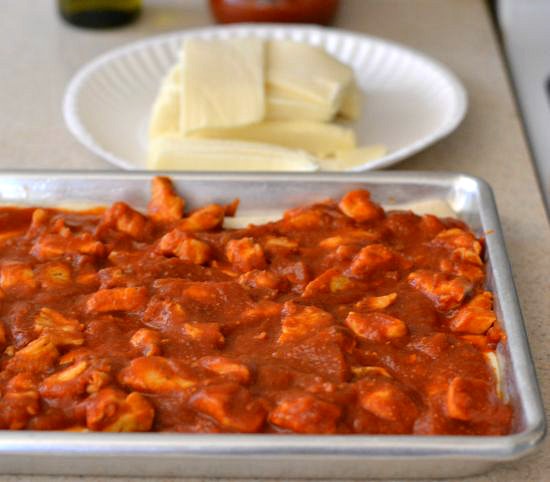 Spread the chicken and Ragú® Old World Style® Traditional Sauce over the pizza crust.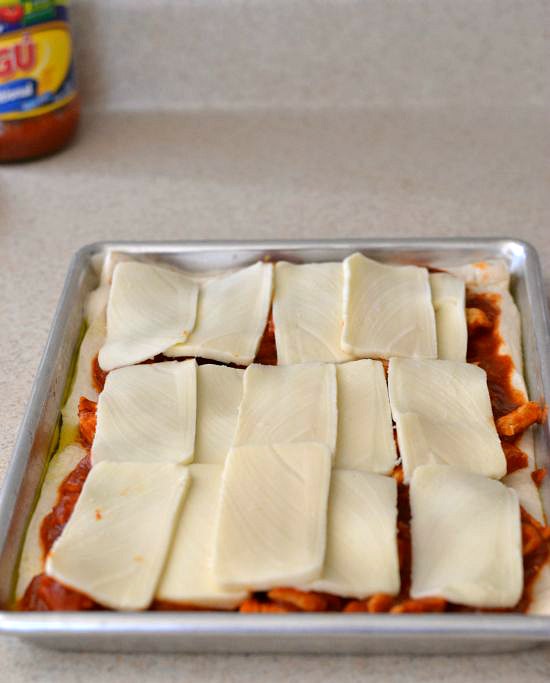 Cover the pizza with cheese. Bake the pizza for 15-25 minutes or until the cheese is melted and the pizza crusted it cooked through.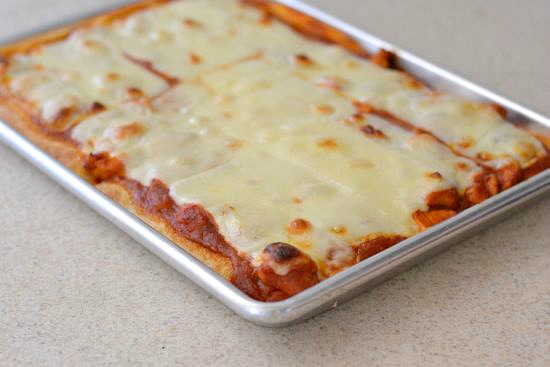 Cut into pieces and serve while hot.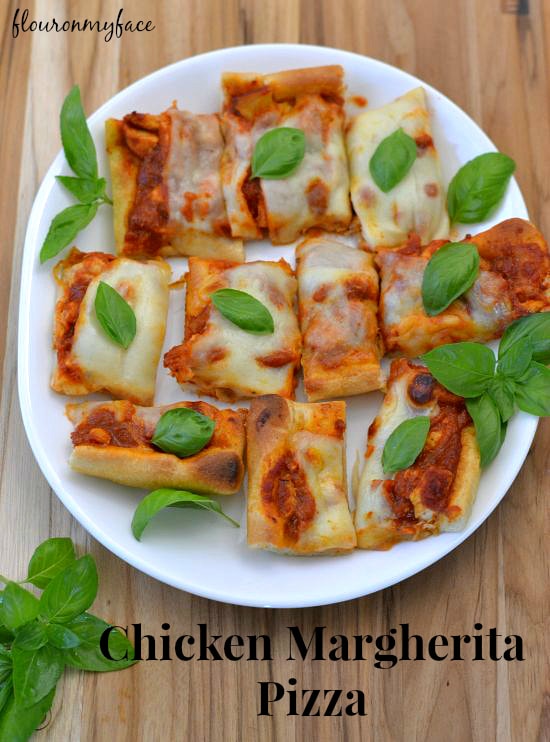 Visit www.Facebook.com/RaguSauce for additional delicious and easy  Ragú® recipe ideas!
Visit www.Pinterest.com/ragusauce/ for additional recipes mash ups and recipe ideas!
 Check out Ragú® on Twitter @RaguSauce and #NewTraDish
If you'd like to hook up with some more  Ragú® Sauce Masters head over here https://crowdtap.com/brands#ragu-1