Easy Homemade Pizza Dough with Fleischmann's Pizza Crust Yeast
Disclosure: I participated in a campaign on behalf of Mom Central Consulting for ACH Food Companies Inc. I received a promotional item as a thank-you for participating.

Homemade pizza is one of our favorite family recipes. I make it about twice a month.
Even though everyone in the family likes to personalize their own pizza by choosing their own toppings one thing we all love is a deep dish pizza crust. Making homemade pizza dough has gotten a little easier thanks to Fleischmann's new Pizza Crust Yeast. Now there is no reason not to make homemade pizza for your family. This yeast is made just for homemade pizza dough. Very little kneading is needed and there is no long rising time like there is with regular yeast. After mixing and kneading for about five minute the dough is ready to use. You can immediately make a deep dish pizza, grilled pizza or just one large pizza dough crust.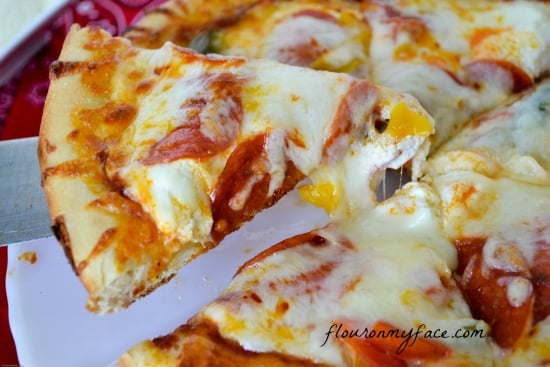 Fleicshmann's has many pizza crust recipes on their website. You can find a dough that will make grilled pizza crust for eight, deep dish pizza crust recipe, a basic regular pizza  crust that will make one 12 inch pizza crust.
How To Make Easy Homemade Pizza Dough
To make the pizza you see above I used my Easy Grilled Pizza Dough recipe but divided it into 4 pieces of dough instead of the 8  the recipe called for. This way I got 4 deep dish crusts instead of the 8 thinner crusts you would use if you were making grilled pizza.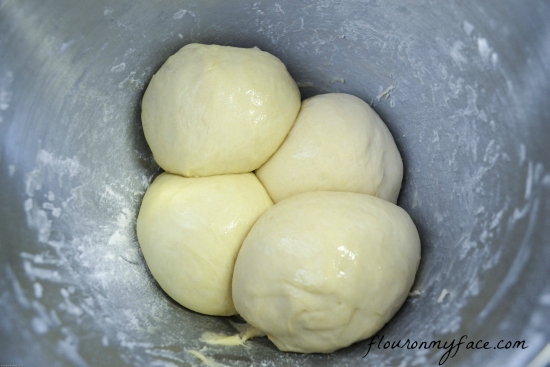 How to make personal pan deep dish pizza
To make individual personal pan pizzas divide the dough from the grilled pizza crust recipe into four balls of dough.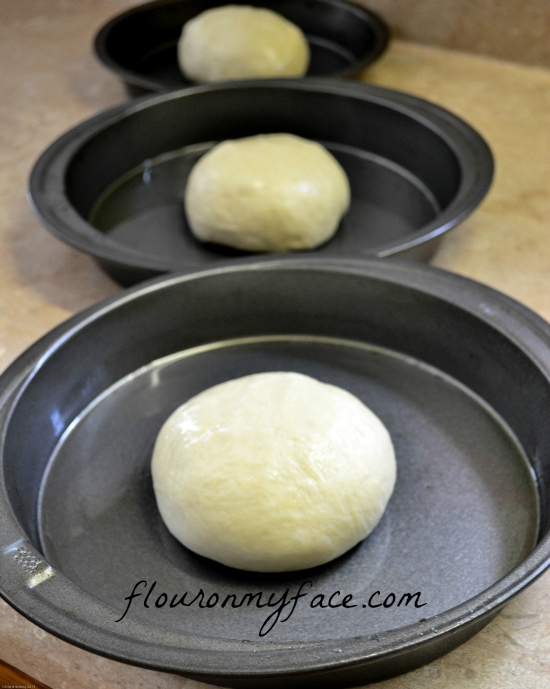 Place each ball of dough in the middle of a 8 or 9 inch cake pan that has been greased with olive oil.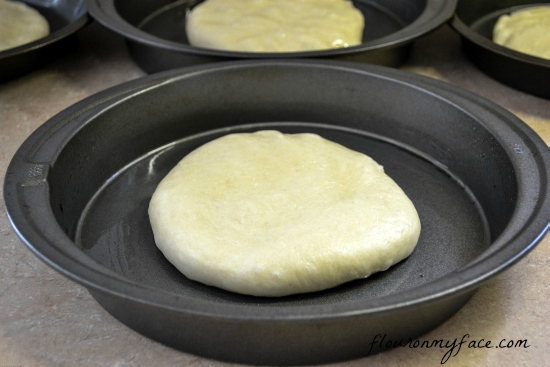 Work the dough to the edge of the pan. Scroll down to view a short video on how I form a deep dish pizza crust.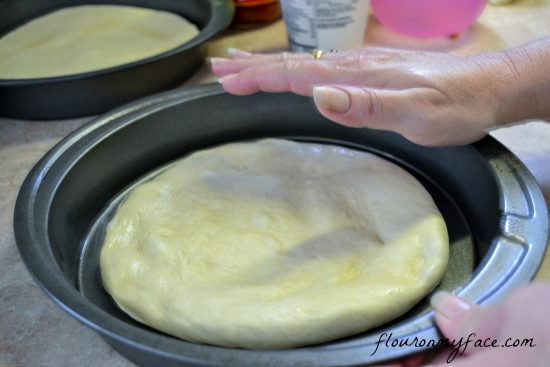 Spread some pizza sauce over the unbaked pizza crust. Add the toppings and bake in a preheated 450-degree oven for 9 to 12 minutes until done.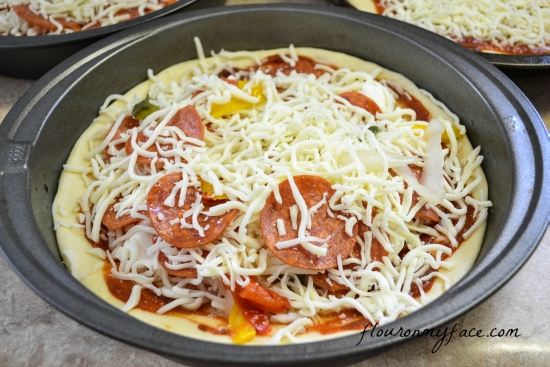 Bake the pizza in a 450 degrees for 9 to 12 minutes until cheesy is bubbly and the crust is browning on the edges.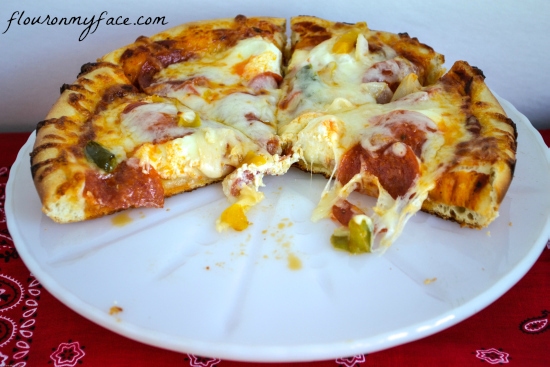 Here is a quick video to show you how to form pizza dough for a deep dish pizza.