This post contains affiliate links. As an Amazon Associate, I earn from qualifying purchases.
Bacon Wrapped Asparagus Bundles
One of my favorite parts of Spring is fresh asparagus. I love fresh asparagus. I especially love Bacon Wrapped Asparagus Bundles wrapped in bacon. I love asparagus so much that I will even eat the mussy canned asparagus when I get desperate. Thankfully I don't have to eat any canned asparagus for a long time.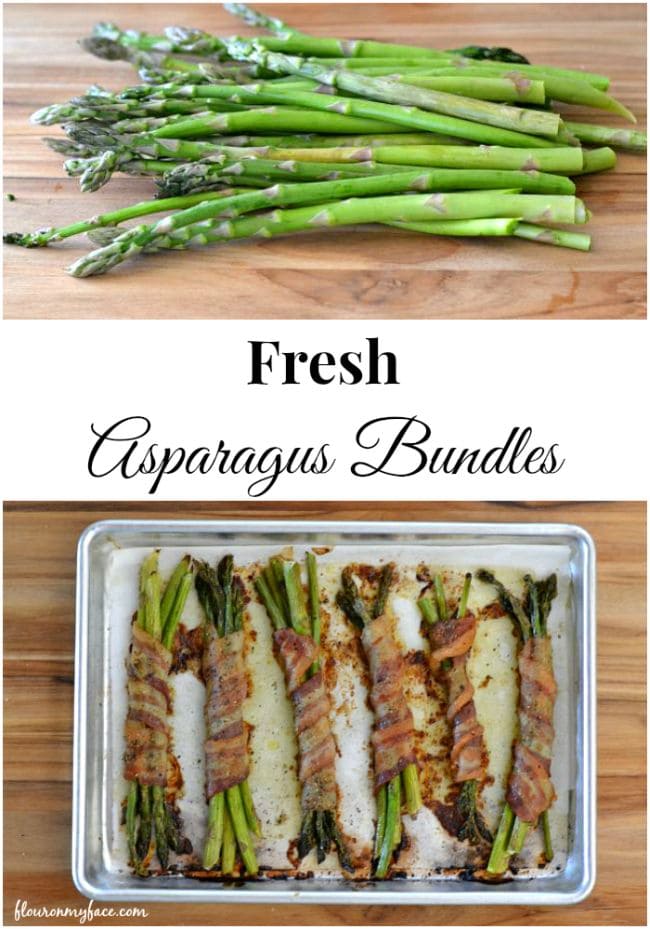 Some of my very favorite recipes are very simple to make. Delicious food does not have tons of ingredients. Bacon Wrapped Asparagus Bundles only have a few ingredients but the taste is out of it's world.
When it's been a long time since I've eaten Bacon Wrapped Asparagus Bundles just the thought can make my mouth water. The day I picked up this bunch of fresh asparagus my taste buds started tingling just thinking about eating the first batch of bacon wrapped asparagus bundles of the season.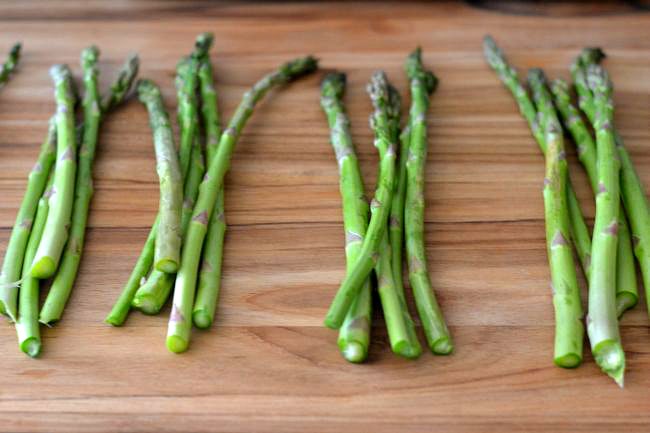 Sometimes I make them as a side dish with dinner but most of the time I will make them and eat them straight from the baking pan the minute they come out of the oven.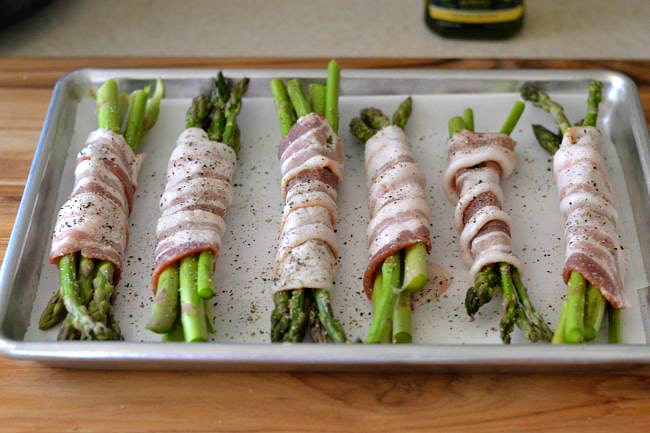 No one eats asparagus besides my oldest daughter and I. And she doesn't live with me so I don't have to share my asparagus bundles very often.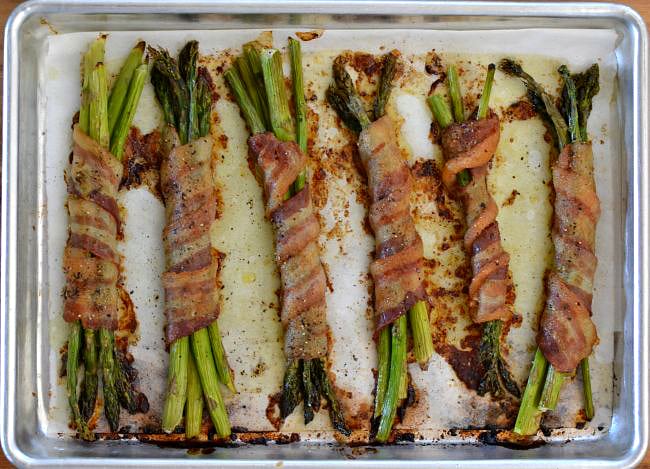 How to make Bacon Wrapped Asparagus Bundles
Ingredients
Directions
Trim the tough ends and divide the fresh asparagus into bundles. Try to bundle up the asparagus by the size of each individual stalk so each bundle cooks through at the same time.
If you have a bunch of thin asparagus stalks with a few thicker ones divide the thicker stalks between all the bundles.  I usually put about 5 stalks of asparagus in each bundle depending on how thick they are. When I have really large pieces of asparagus I may only use three pieces per bundle.
Wrap each bundle of asparagus with one piece of bacon, over lapping and working your way down each bundle.
Place each bacon wrapped asparagus bundle on a shallow baking pan.
Drizzle olive oil over the asparagus bundles.
Salt and pepper the bundles.
Bake in a preheated  400 degree oven for 15 to 20 minutes or until the bacon is crispy.
Print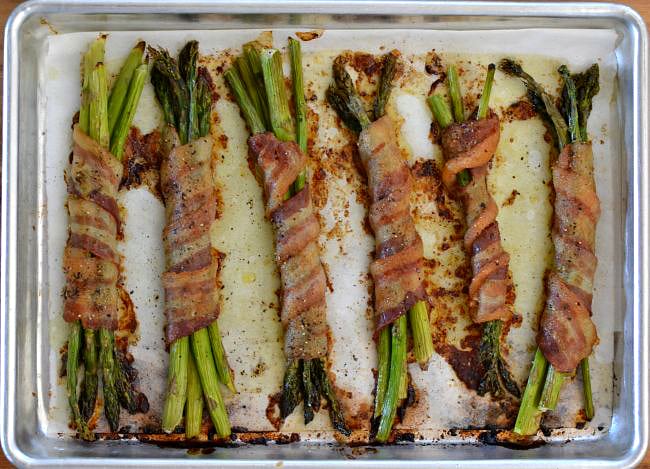 Bacon Wrapped Asparagus Bundles
Author:

Arlene Mobley

Prep Time:

5 mins

Cook Time:

20 mins

Total Time:

25 minutes

Yield:

3-4

Category:

Vegetable
---
Description
Savor the taste of Spring with Bacon Wrapped Asparagus Bundles
---
---
Instructions
Trim the tough ends and divide the asparagus into bundles.
Wrap each bundle with one piece of bacon.
Place asparagus bundles on a shallow baking pan.
Drizzle with olive oil.
Salt and pepper
Bake for 15-20 minutes or until bacon is crispy.
---
Recipe Card powered by