42 Avocado Recipes
It seems like fresh avocados have burst on to the scene lately. You can find all kinds of recipes using those healthy little gem in this 42 Avocado Recipes post. There are so many ways to eat avocados. I've been eating a ½ or whole avocado daily for the past year. Not only are fresh avocados delicious but there are health benefits associated with eating avocados regularly.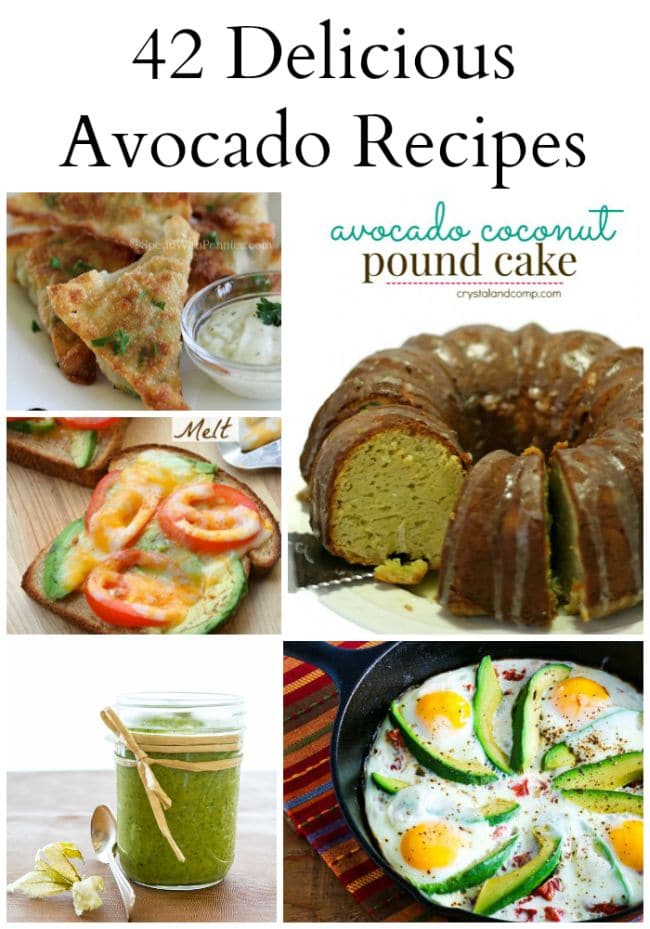 For many years I never ate any avocado and now I can't seem to get enough. I love to add sliced avocado to a salad. Adding a few slices of avocado to any sandwich makes a boring lunch go from ho hum to wowzer.
I can't wait to try Crystals Avocado Coconut Pound Cake recipe. What better way is there to turn a pound cake recipe into a healthy dessert recipe than to add avocados?
Avocado Sandwich Spread
Avocado Hummus
Chicken Bacon Avocado Quesadillas
Avocado Salsa
Lobster Avocado Sandwich
5 Avocado Dessert Recipes
Avocado Brownies
Chocolate Avocado Cupcakes
Avocado Chocolate Chip Oatmeal Cookies
Blueberry Avocado Muffins