Free Mandala Coloring Pages
Free fast and easy to color Mandala Coloring Pages. It is a proven fact that coloring or doing arts and crafts can help reduce stress.
Art therapy has been around for a very long time and when I am stressed out I grab some colored pencils and something to color.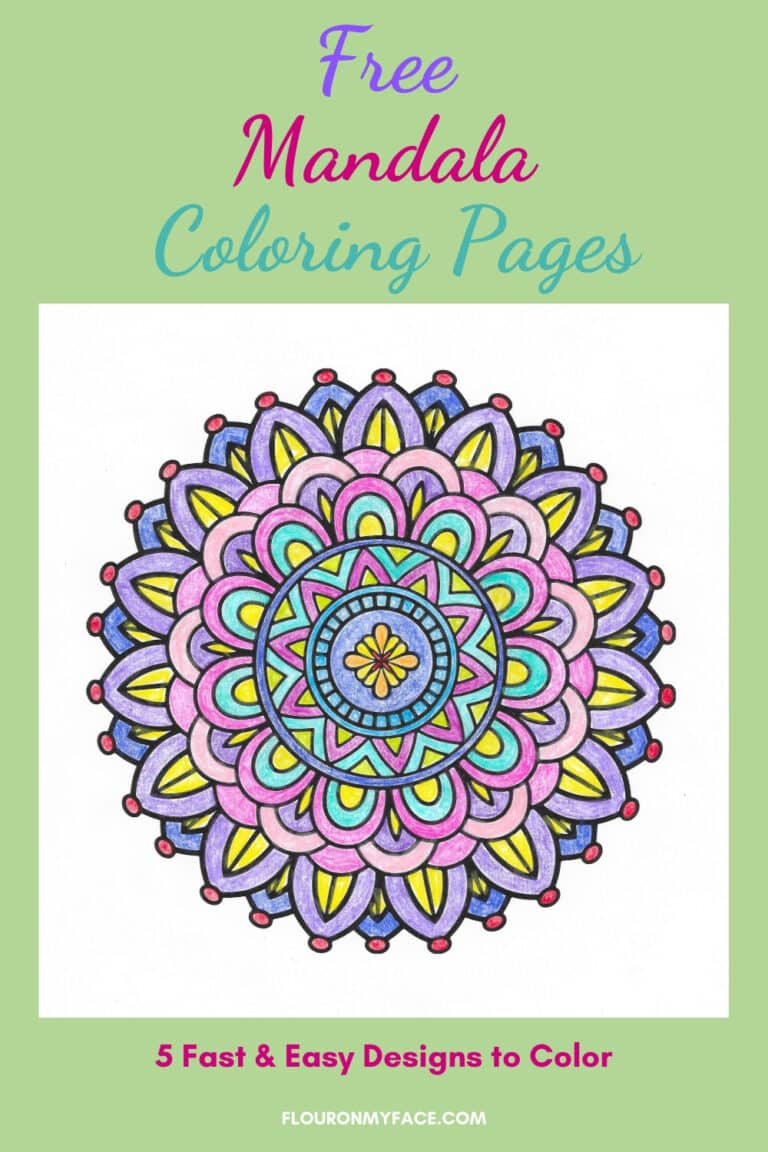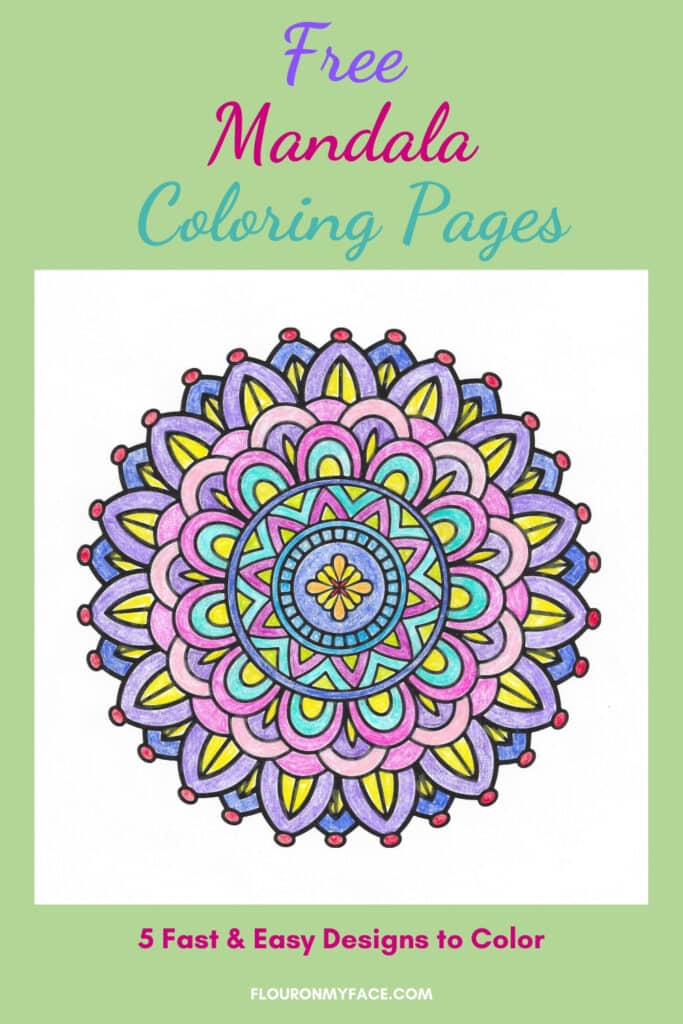 Before I started a food blog I was very involved in the craft world. I was even published in a few arts and crafts magazines.
Even though I don't have a chance to do arts and crafts as much as I would like I always have my adult coloring books and Prisma Colored Pencils nearby.
If you love easy & amazing recipes join the Flour On My Face Newsletter and get each of my new recipes delivered right to your inbox.
With the stress that has been going on in the world these days, I have pulled my favorite coloring books out.
Then I remembered I had these Mandala Coloring Pages I could share with you!
I made a simple 6-page pdf coloring book for you so you can download these Mandala Coloring pages.
What I love about these Mandala Coloring Pages is that they are very simple mandala patterns that are fast and easy to color.
Adults and children will be able to color these coloring pages quickly.
Favorite Coloring Supplies
I love and use Prisma Premier Colored Pencils. They are a little expensive.
Prismacolor Scholar Color Pencil Set is a little less expensive.
You can use whatever you have on hand to color with. Colored pencils, markers, crayons, and even a number 2 pencil will work if that is all you have.
Download and print as many copies as you like! Set your printer to print "actual size" so it prints correctly.
You can see why I love Prisma pencils so much here>> How to blend with Prisma Colored Pencils.
And you can check out 100 Coloring Books for Adults to see some of my favorite adult coloring books. My collection has grown over the years.
Download and Print Free Coloring Pages
Download and print the Mandala Coloring Pages here.