Adult Coloring: Blending with Prisma Colored Pencils
Have you been bitten by the Adult Coloring Book craze? I have. Did you know that you can do Blending with Prisma Colored Pencils?
I own about 8 Adult Coloring Books and keep buying more! I've known that coloring as well as creating art is a stress reliever from first hand experience. Painting, coloring, and crafting has saved my sanity a time or two over the years. It's no surprise to me that so many people have fallen in love with Adult Coloring.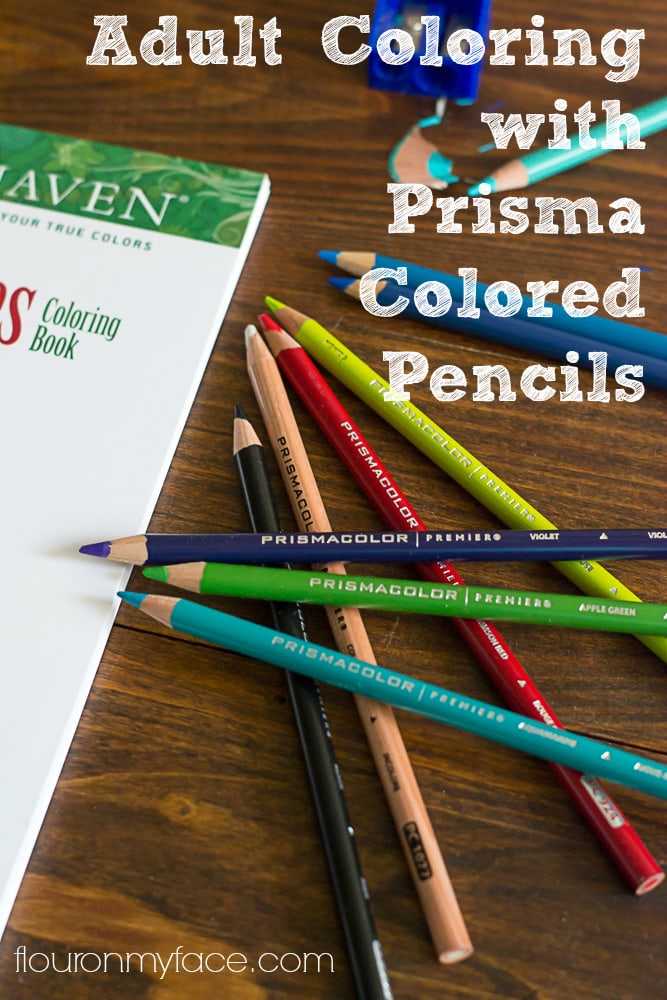 I have always loved coloring books. I buy them for the grandkids for almost every holiday. I've also been known to color a page or two myself in their coloring books.
Disclosure: Affiliate links below.
Now I just buy my own Adult coloring books and high quality colored pencils.
My Adult Coloring book obsession started with the Secret Garden Inky Treasure Hunt coloring book after I saw a youtube video about it. I immediately went in search of a copy on Amazon and had it a few days later.
If you are just starting out with Adult Coloring Books, you can get away with buying cheaper colored pencils but once you get a taste for coloring beautiful pictures you are going to want to upgrade to a more expensive but oh so wonderful wax based colored pencil like my favorite Prisma Colored Pencils.
What's so great about Prisma Colored Pencils? Well, they color beautifully. You can layer on colors and blend your colors to add a depth that you just can't get with cheaper colored pencils. Prisma has a colorless blending pencil that I immediately fell in love with.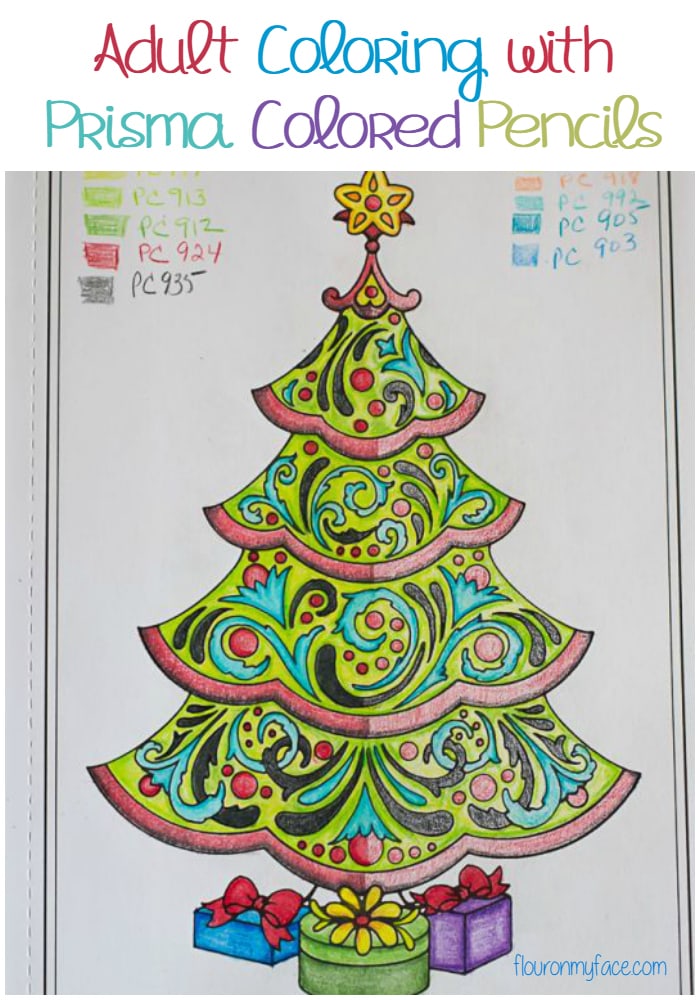 Blending with Prisma Colored Pencils.
Check out the picture above. On the right side is what blending with Prisma colored pencils looks like when you are just gently stroking the color on your adult coloring page.
On the left side is what it looks like after you have colored the page and then used the colorless blending pencil to blend the colors.
The colorless blending pencil blends the waxed based Prisma colored pencil strokes and gives the color a deeper richer color.
I colored both sides of the picture exactly the same way with my Prisma colored pencils. After coloring the entire picture I then used the blending pencil only on the left side of the picture.
Check out the black shadowing along the edge of the garland. It reminds me of how I used to blend and shadow with acrylic paints when I made altered art. It is amazing the difference the blending pencil makes. The colors pop right off the page compared to the unblended side.
My Favorite Adult Coloring Books
Adult Coloring Books on my Wish List