Download and print this beautiful 7-day daily planner. This daily planner printable is a free gift to my readers.
I love using a daily planner to keep me on schedule.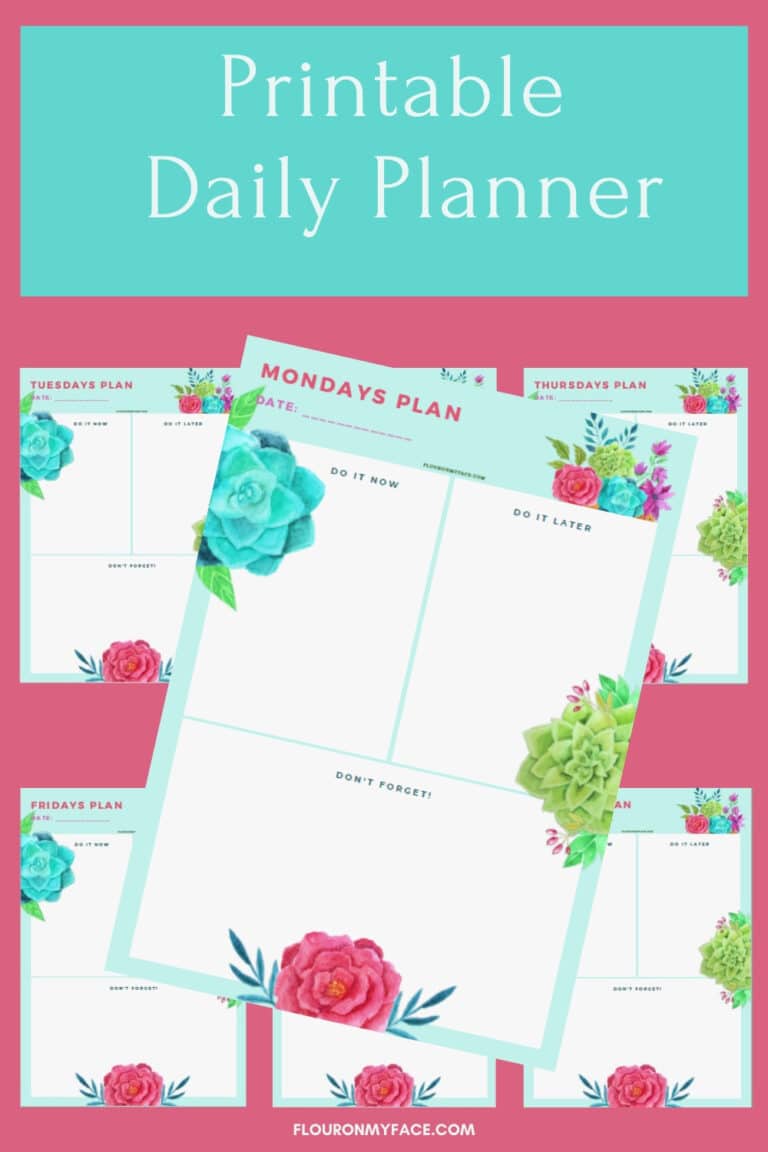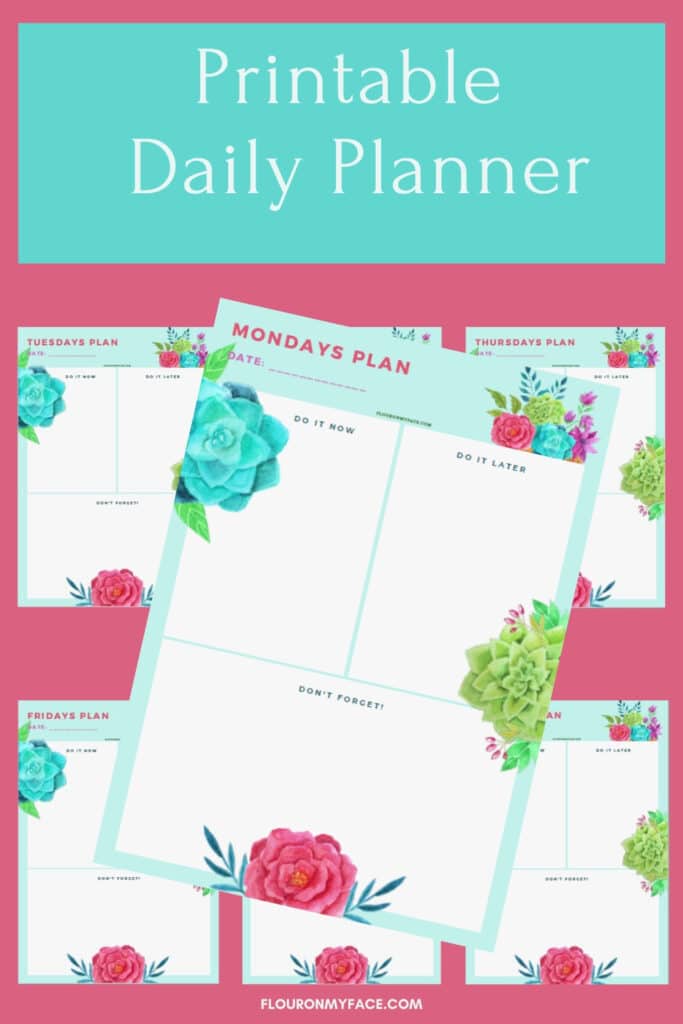 Each page of the daily planner has the day of the week at the top in bold letters so you can quickly see or find the daily planner you need in the morning.
There is also a place at the top to write in the date.
I find it so helpful to plan out my week separately for each day of the week. I also need a reminder of the date.
I am a planner user, note-taker, and post-it note sticker. If I wasn't I would never be able to keep up with my busy schedule.
My favorite Spiral Planner
I just got in my favorite spiral planner and as you can see the printable daily planner I made matches it perfectly.
How To Use this 7 Day Printable Daily Planner
Download the full-color pdf and save it to your computer. Print out the pdf.
The pdf has one page for each day of the week. Print out the seven days and use them to plan out the upcoming week.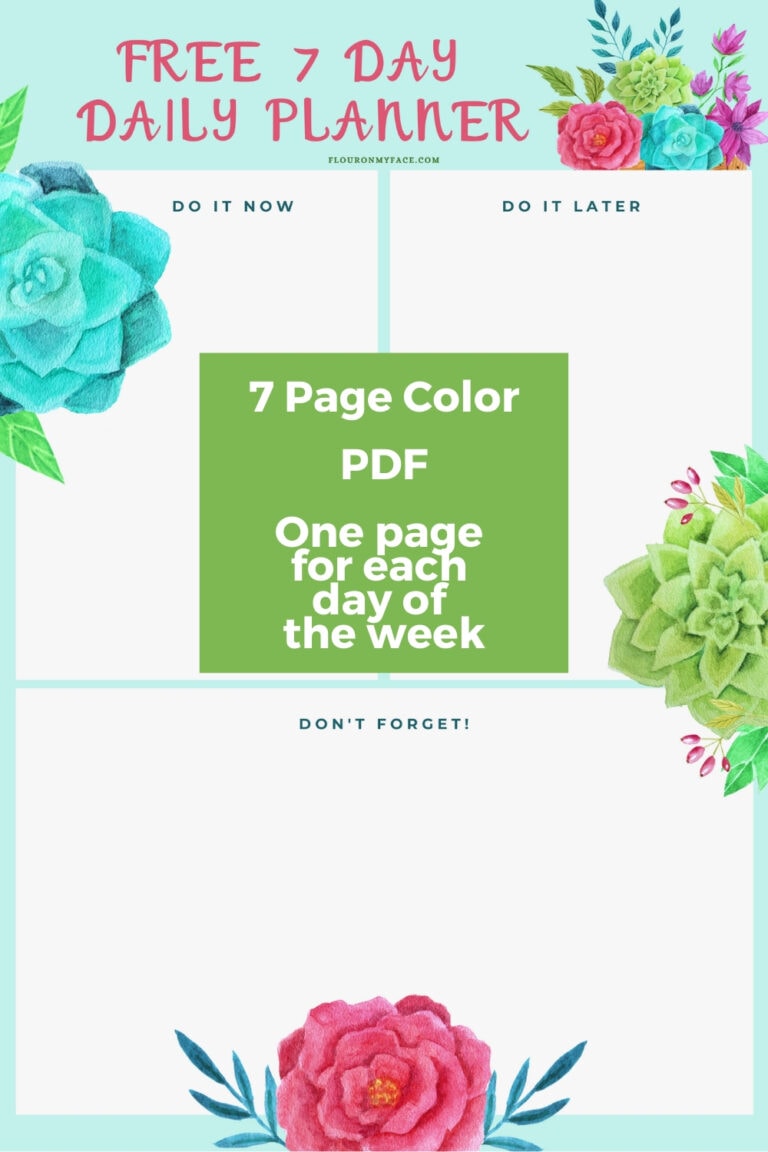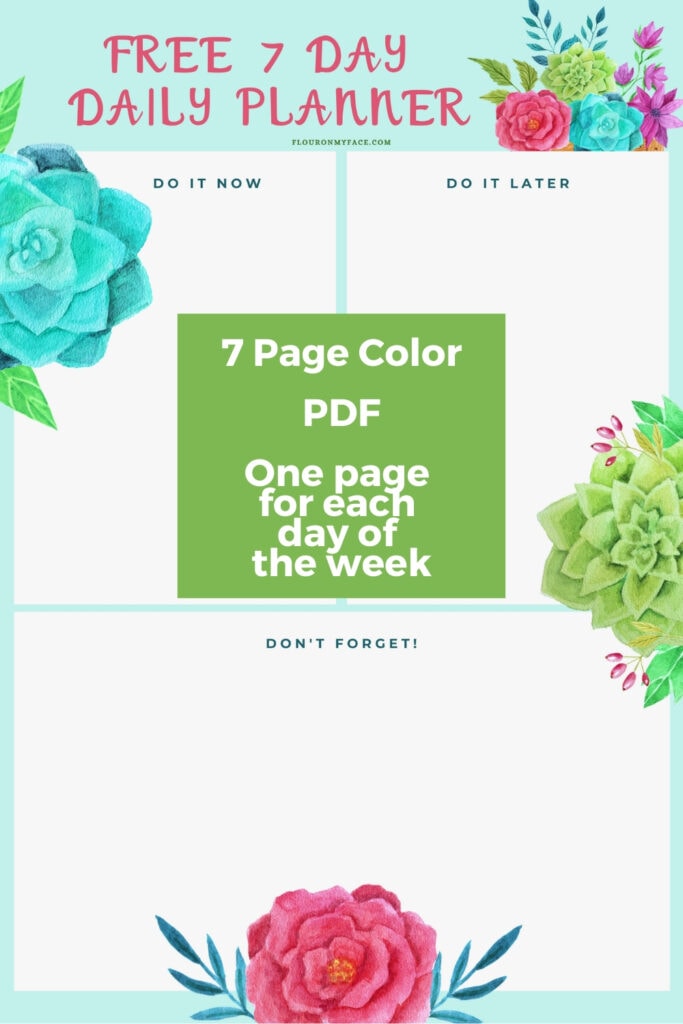 How I have been using this daily planner.
Under the Do It Now heading I write all the things I need to get done for the day.
Under the Do It Later heading I write things that come to mind that will need to be done on another day of the week. As the days pass I move the Do It Later tasks from the current day to the next until the tasks have been done.
Under the Don't Forget Heading I write myself quick little notes that I don't plan to write on one of my daily planner sheets. For example, if I need to make an appointment, make a phone call, or take something out of the freezer for dinner.
Since I haven't added the date or year but left a space for you to write it in you can start using the planner any day of the week, month, or year.
Print the planner out and arrange the sheets starting with the current day, add the date if you like and start filling the planner in with your to do list..
Print the Planner
Download and print the free 7 Day Daily Planner here.