How to make roasted garlic every time with my easy step by step instructions.
All you need is two ingredients to turn fresh garlic into an amazing spread or condiment that will add a nutty roasted garlic flavor to any recipe you add it to.
Roasted Garlic is one of the most wonderful tasting things you will ever eat.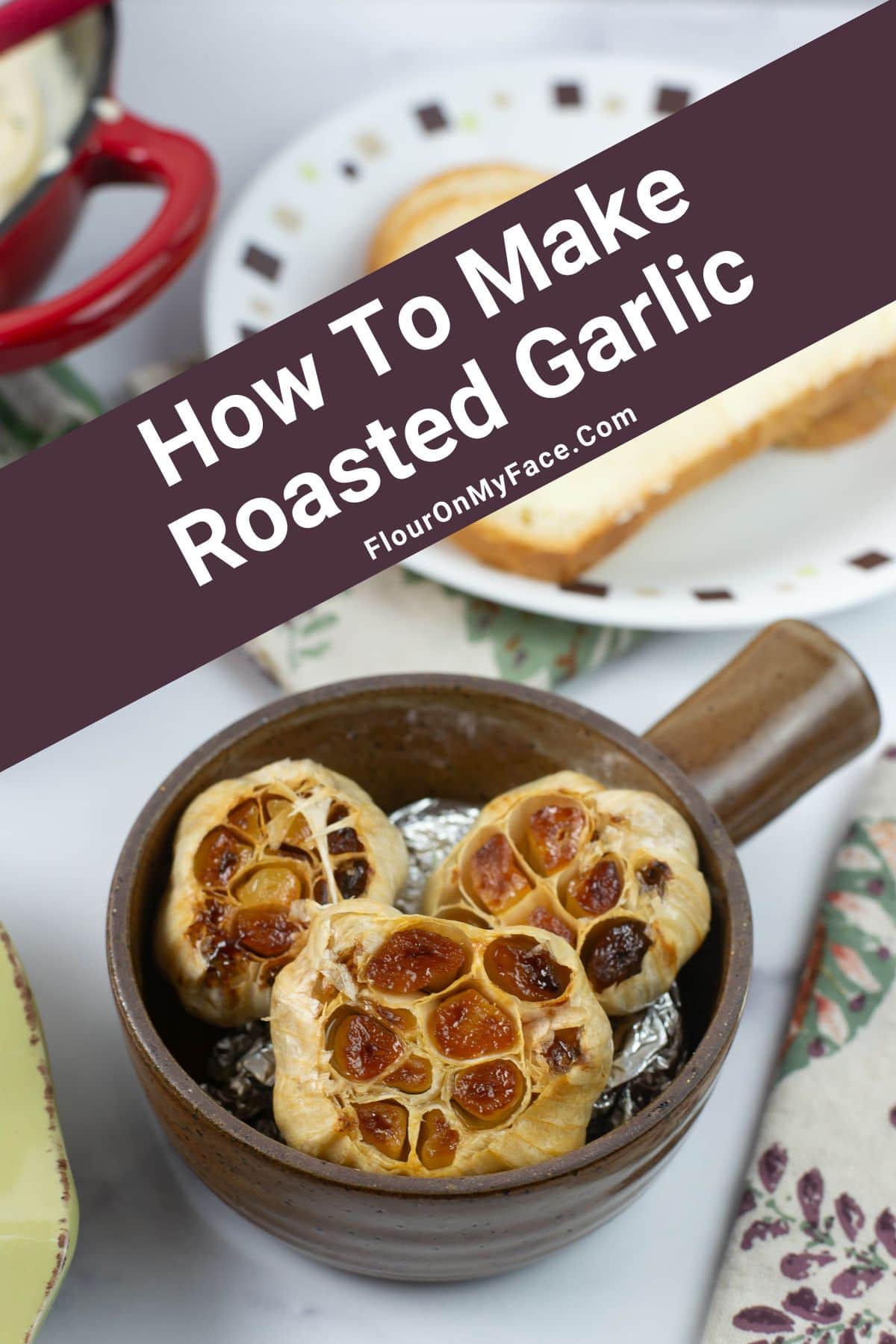 Roasted garlic has a sweet nutty flavor that melts in your mouth when you eat it. You can add roasted garlic to many recipes like my No-Knead Garlic Bread.
Roasted garlic is an amazing addition to many dishes and can add a deep flavor to pastas, sandwiches, soups, and much more.
Plus, it's surprisingly easy to make! With only a few ingredients and about half an hour of your time, you'll be enjoying its delicious flavor in no time.
If you're looking for something savory and tangy that will immediately elevate the taste of any dish - roasted garlic is the ingredient for you.
This simple recipe requires minimal effort yet yields a mouth-watering result.
So don't wait - try the recipe today and see for yourself how fantastic roasted garlic can be!
Not only will it make your meals more flavorful but it might just become one of your favorite cooking staples. Enjoy!
Roasted Garlic Ingredients
2 basic ingredients is all you need to make a jar full of roasted garlic.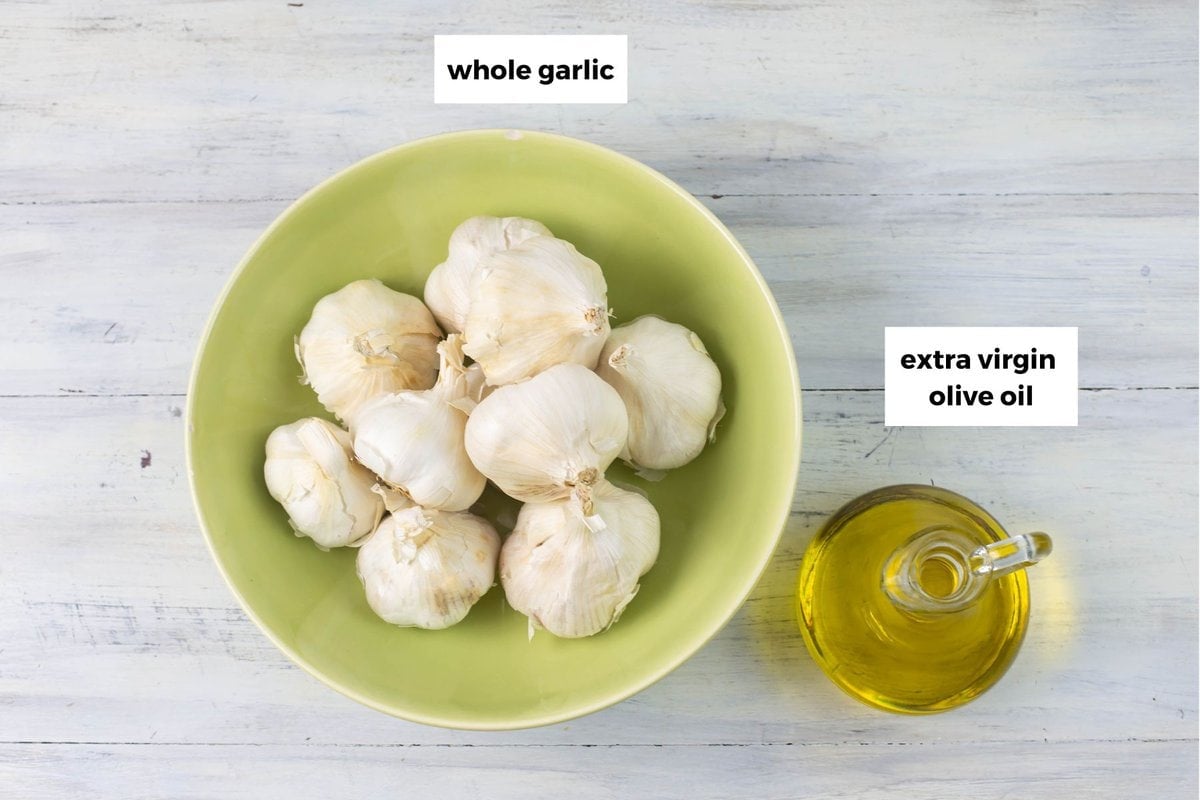 👇See the step by step directions below!
How to roast garlic directions
Step 1: Preheat the oven to 375 F. degrees. Prepare the garlic bulbs by cutting the tops off of each garlic bulb. Be sure to cut the pointy top off not the bottom of the bulb where the roots were.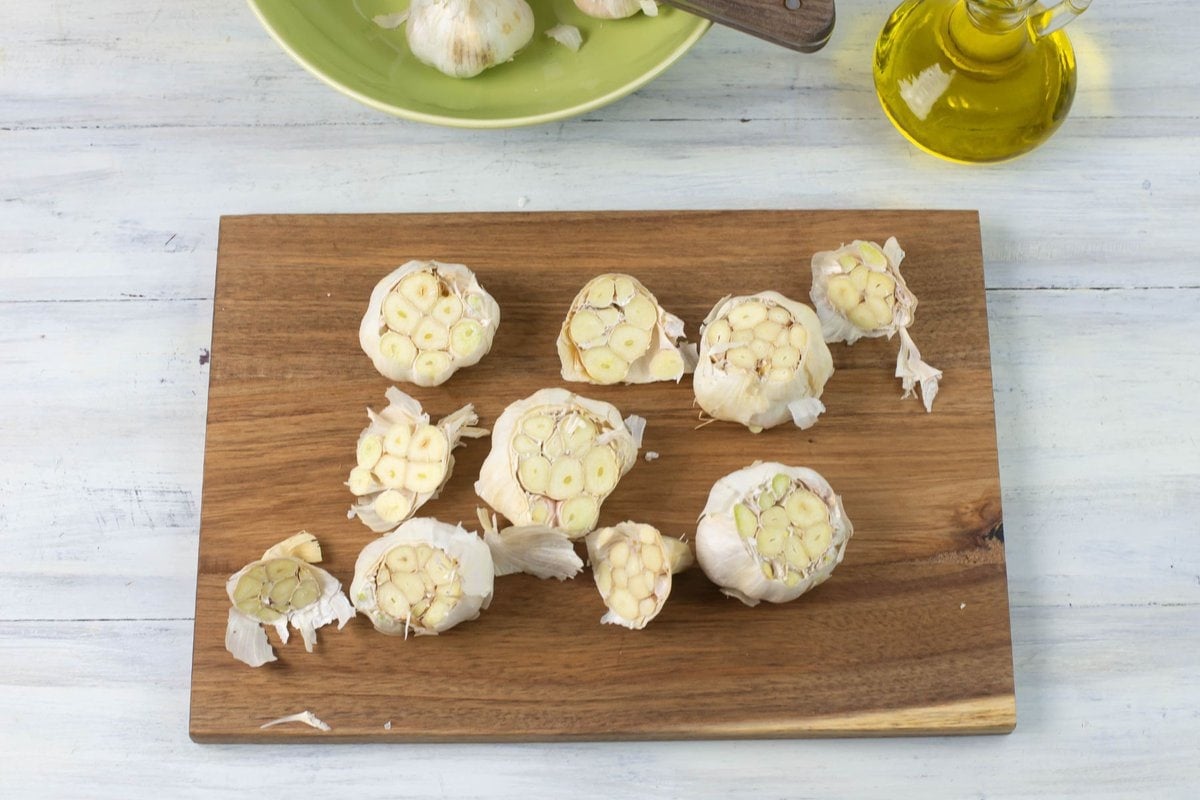 📌Pro Cooking Tip
📌If you cut the bottom off the garlic head the oil will leak out as it roasts. By cutting the top off the oil will be trapped and will envelope each individual garlic clove.
Step 2: Place a double layered square of aluminum foil that is about twice the width of the head of garlic down into a shallow pan. I like to use a metal pie plate but any shallow pan will work.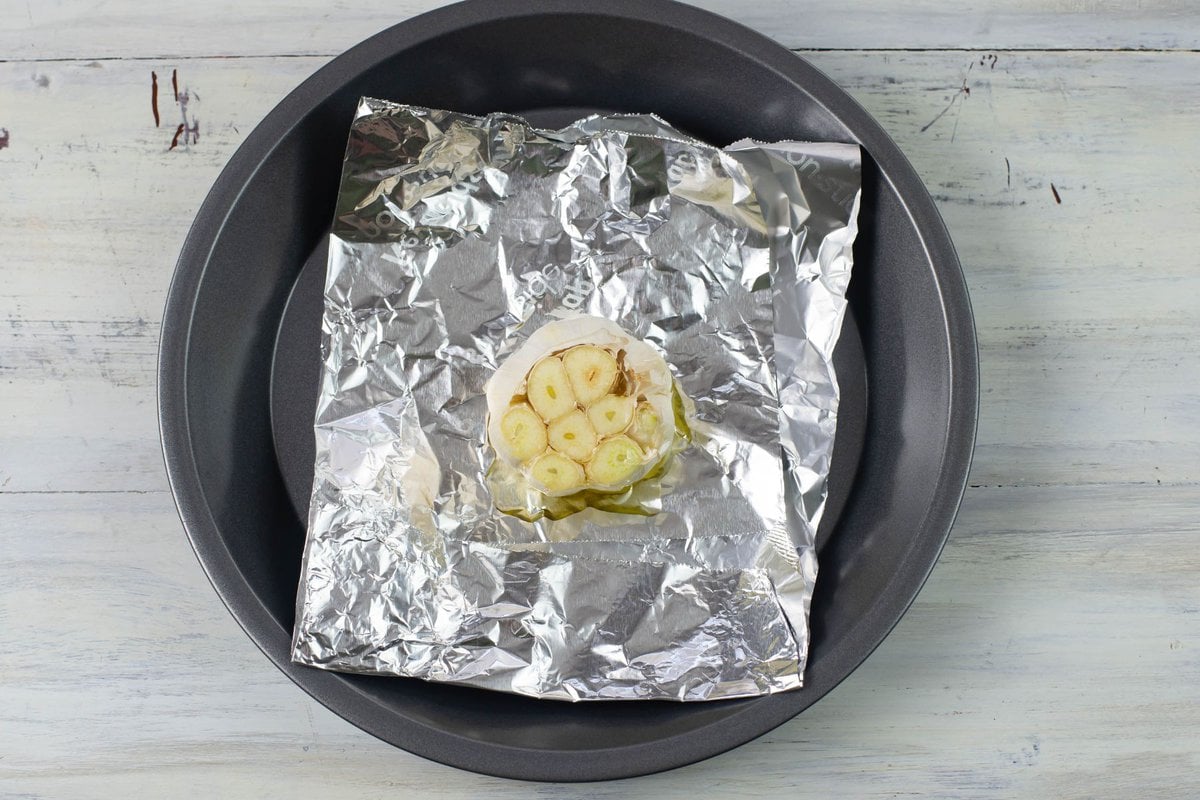 Step 3: Drizzle about a tablespoon of a good quality extra virgin olive oil over the top of the garlic cloves. Let the olive oil seep down in between each garlic cloves.
Step 4: Bring the sides of the aluminum foil up and around the oil drenched garlic. Wrap the garlic tightly but leave a slight opening at the top so you can easily unwrap it after it has been roasted.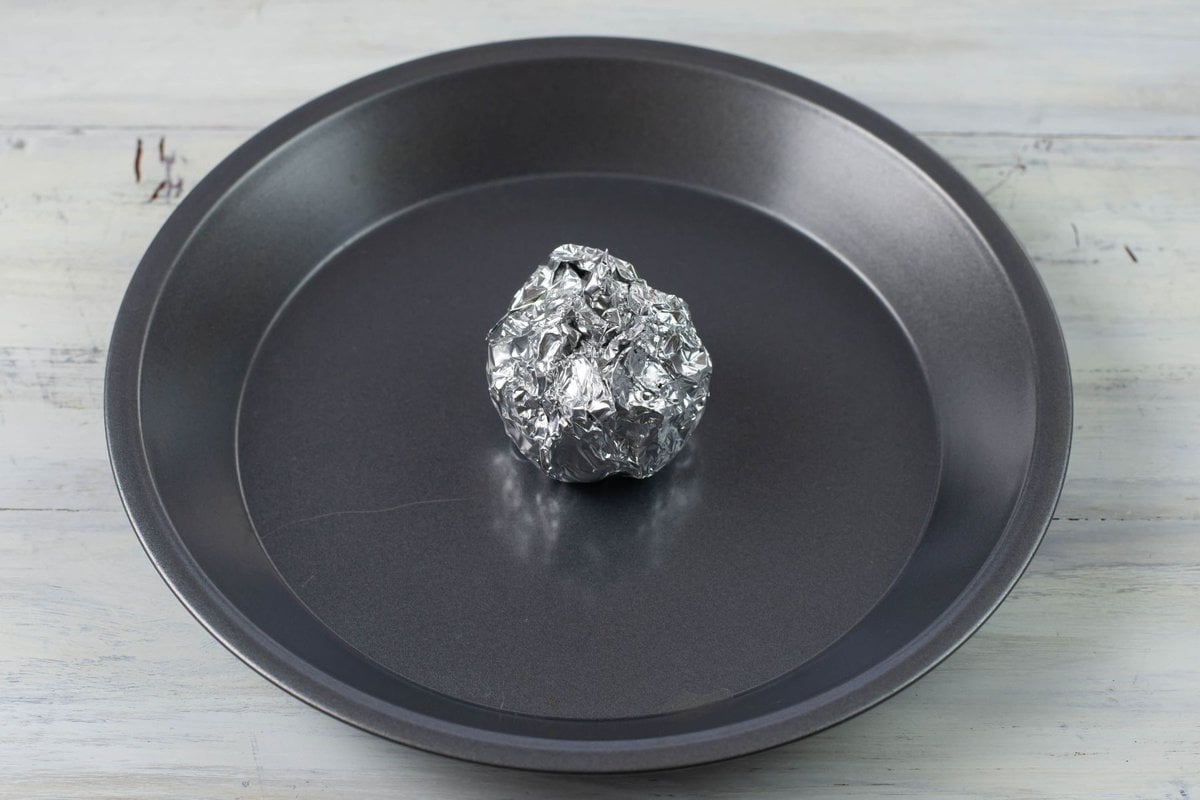 Repeat with each head of garlic you plan on roasting.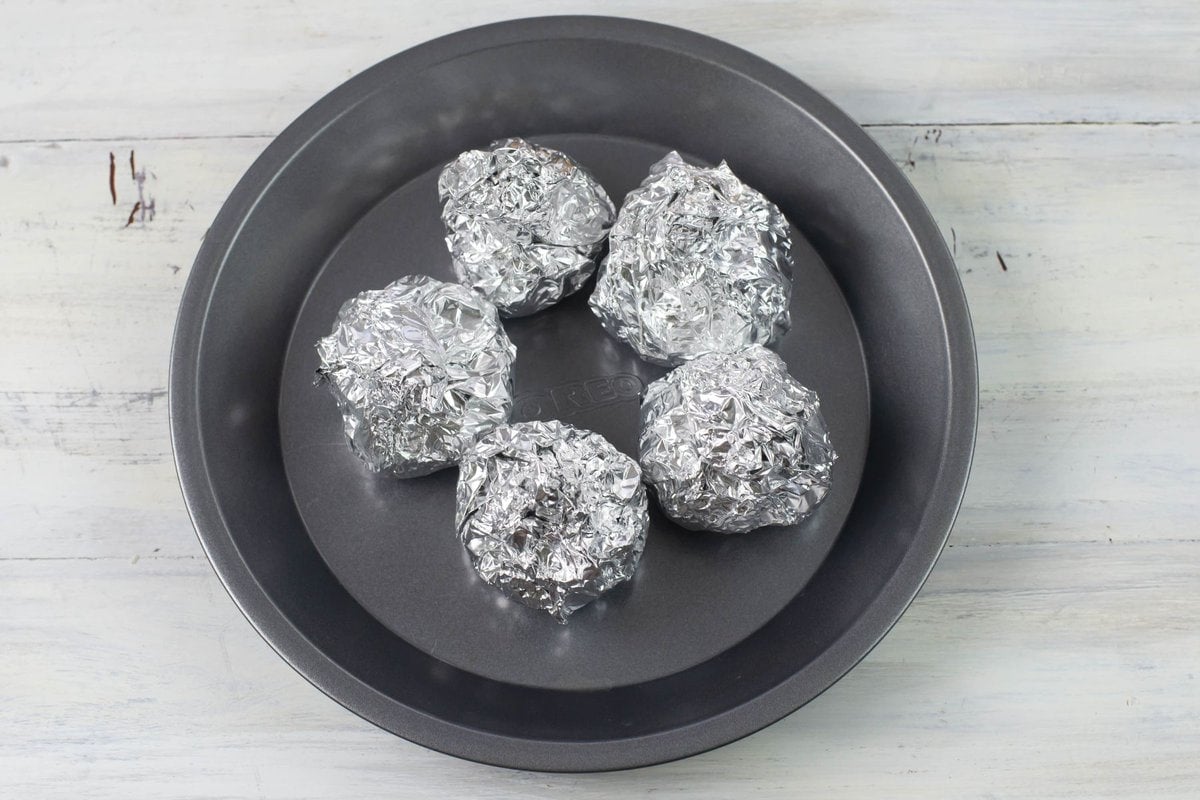 Step 5: Place the wrapped garlic in a shallow baking pan and roast in the preheated oven for 20 to 30 minutes or until the garlic cloves are a deep rich golden color.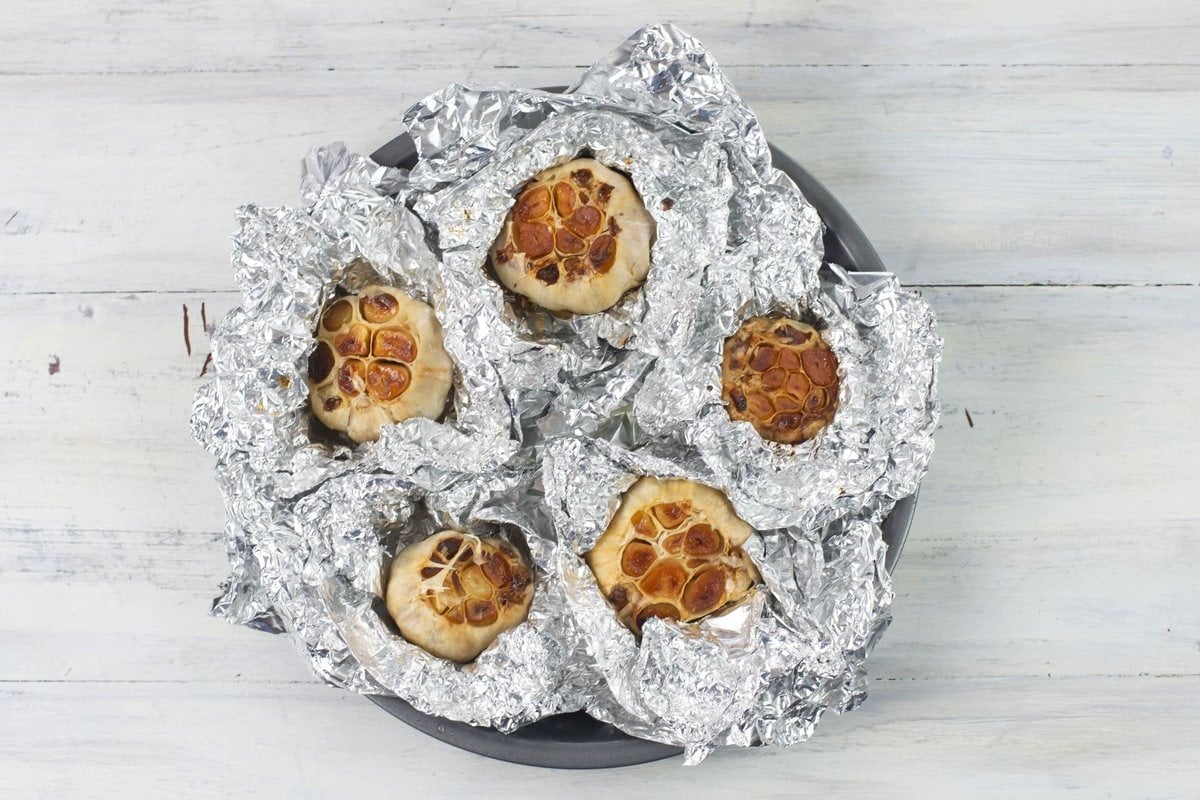 The house will smell wonderful. Your mouth will water in anticipation.
Let the garlic cool slightly and pluck one of those golden roasted garlic cloves out and let it melt on your tongue. You can thank me later!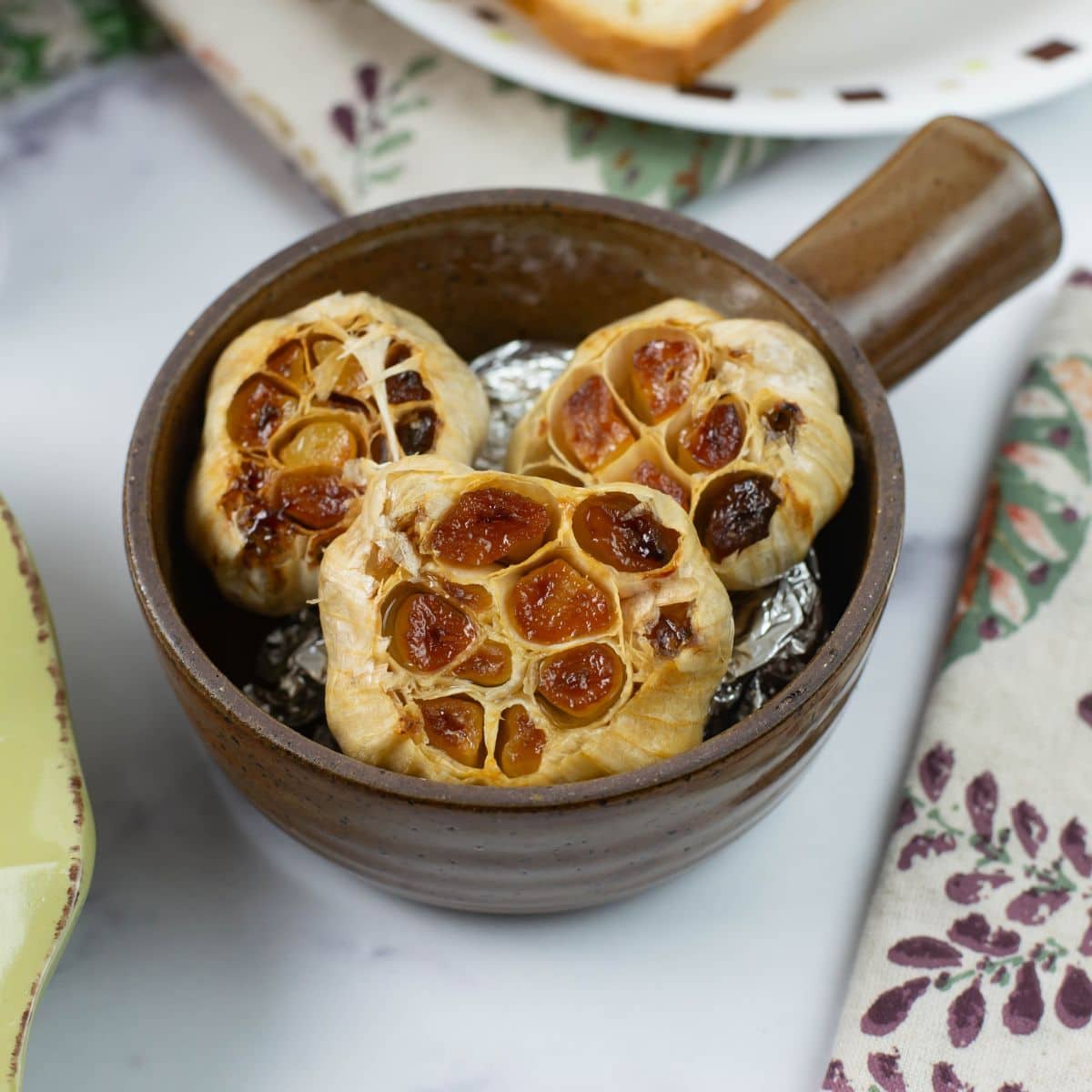 Step 6: Squeeze or use a fork to pull each roasted garlic clove from the papery garlic skins. Store the roasted garlic in a jar or container with a tight fitting lid. You can drizzle a little olive oil over the garlic to keep it from drying out if you won't be using the roasted garlic right away.
It is delicious in my Roasted Garlic alfredo Sauce recipe.
More garlic recipes you'll love
10 Ways to Use Roasted Garlic: Check out 10 ways you can use roasted garlic.
Garlic Potatoes: These crisp and flavorful garlic potatoes are the perfect addition to any BBQ spread, offering a savory and satisfying complement to juicy meat and fresh salads.
Roasted Garlic Mashed Potatoes: These creamy mashed potatoes are infused with the rich and nutty aroma of roasted garlic, adding both flavor and depth to this classic side dish.
Crock Pot Garlic Herb Chicken: Tender and juicy chicken is slow-cooked with fragrant herbs and savory garlic in this delicious and easy-to-make crock pot recipe.
Crock Pot Chicken Roasted Sweet Potato Soup: This hearty and wholesome soup features tender chicken and roasted sweet potatoes, simmered to perfection with aromatic garlic and a blend of savory spices.
📌Pro Cooking Tips
Trimming the top: Cut the top of the garlic off not the bottom or the olive oil will leak out.
Roasting options: I like to roast garlic in my oven or you can use the air fryer which works in a pinch.
🧄Make It!
Roasting garlic is a wonderful way to bring out delicious flavors and aromas in a variety of dishes.
Whether you're a beginner or an expert, following the simple instructions outlined in this post will help you learn how to make perfect roasted garlic every time.
Making your own roasted garlic at home can save time and money while providing great taste and convenience.
Don't just take my word for it: give my recipe a try and see for yourself!
Luckily, making roasted garlic on your own doesn't have to be difficult; with these step by step instructions, you'll be covering all your favorite dishes with homemade roasted garlic in no time!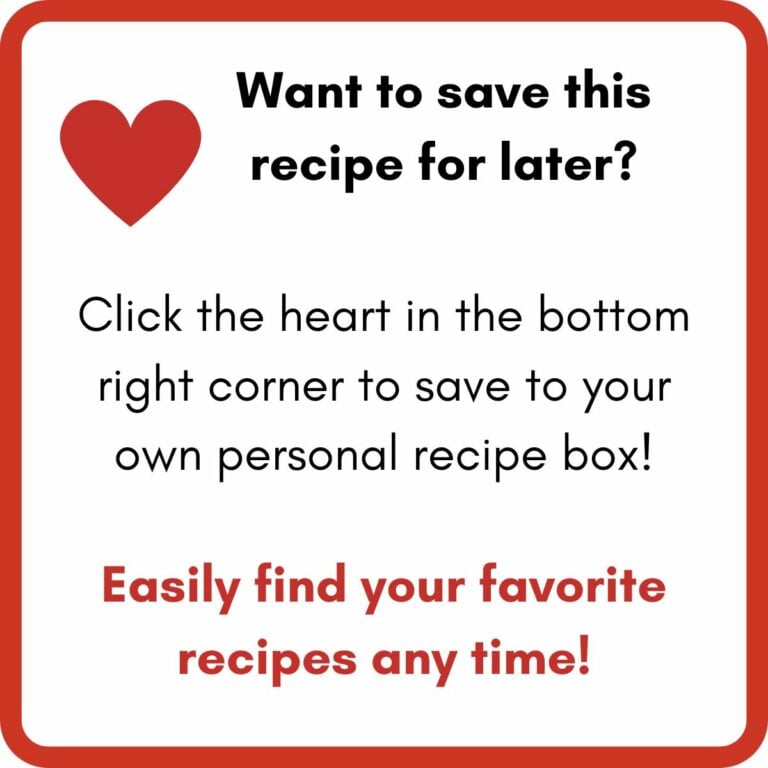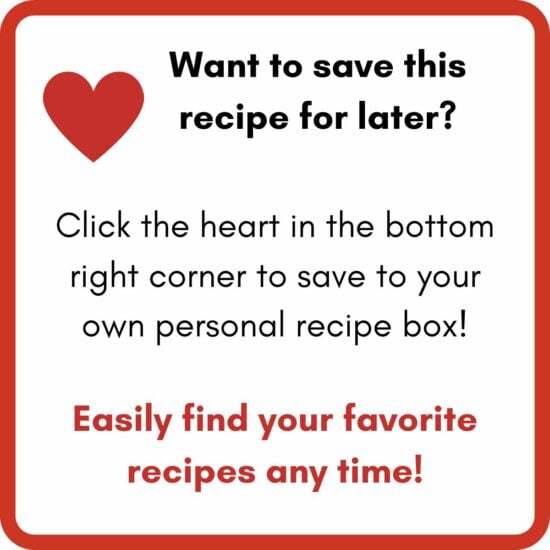 Email questions or recipe requests to flouronmyface@gmail.com. Follow me on Pinterest, YouTube, Instagram and Facebook.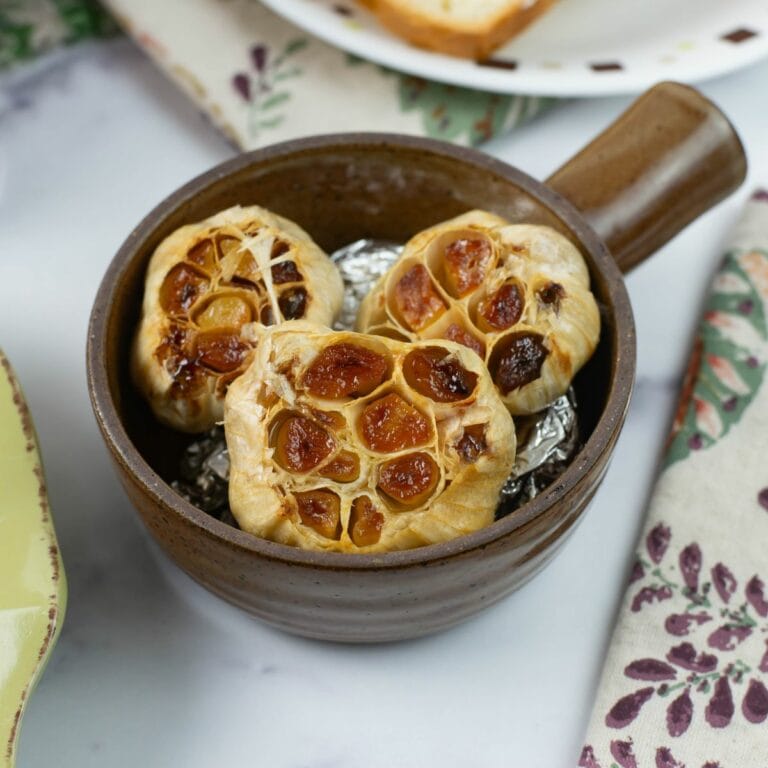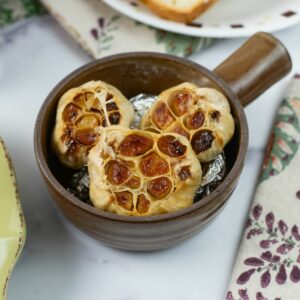 How to Make Roasted Garlic
How to Make Roasted Garlic every time. Check out my easy step by step instructions on how to make perfect roasted garlic every time.  Make all your favorite roasted garlic recipes with homemade roasted garlic.
Rate this Recipe
Ingredients
4

whole

garlic heads

4

tablespoons

Extra Virgin Olive Oil
Follow Flour On My Face on Pinterest
Instructions
Preheat oven to 375 F. degrees.

Cut the top off of each garlic head.

Wrap each garlic head in aluminum foil leaving an opening at the top with enough aluminum foil left to wrap the garlic head.

Pour a teaspoon to a tablespoon of olive oil into and over the cut ends of each garlic clove letting the oil drizzle over the entire garlic bulb.

Wrap the aluminum up and over the top of each garlic bulb, enclosing the garlic in the aluminum. Place on a baking sheet.

Roast for 30 to 45 minutes or until till golden brown.
Recipe Expert Tips
Trimming the top: Cut the top of the garlic off not the bottom or the olive oil will leak out.

Roasting options: I like to roast garlic in my oven or you can use the air fryer which works in a pinch.
Nutrition
Serving:
1
Tablespoon
Calories:
42
kcal
Carbohydrates:
1
g
Protein:
1
g
Fat:
5
g
Saturated Fat:
1
g
Sodium:
1
mg
Potassium:
1
mg
Fiber:
1
g
Sugar:
1
g
Vitamin A:
1
IU
Vitamin C:
1
mg
Calcium:
1
mg
Iron:
1
mg
Tried this recipe?
Share a picture on Instagram and tag @flouronmyface2