How to Make Perfect Roasted Garlic every time with my easy step by step instructions.
Roasted Garlic is one of the most wonderful tasting things you will ever eat.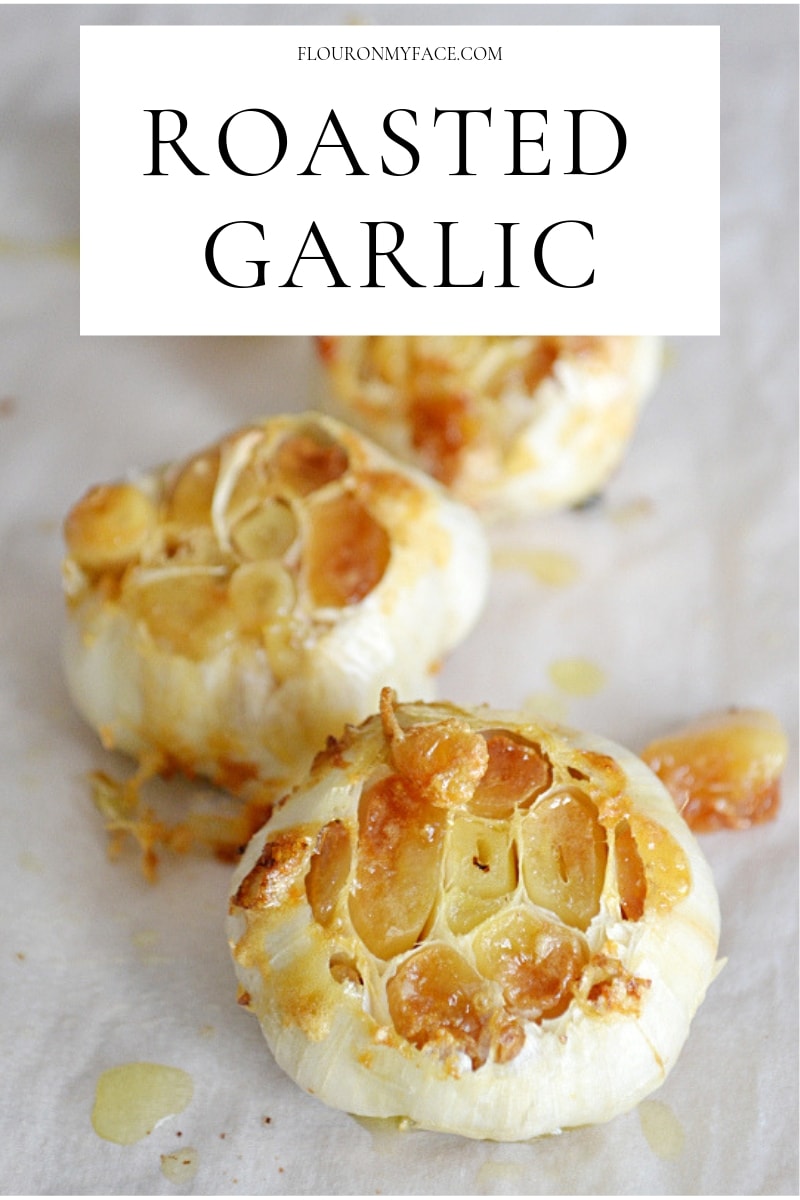 Roasted garlic has a sweet nutty flavor that melts on your tongue when you eat it. You can add roasted garlic to many recipes like my No-Knead Garlic Bread.
Raw garlic although wonderful added to many dishes tastes sharp and bitter.
Every time I make roasted garlic I can't help but pluck one of those soft little nuggets of heaven out of the crispy garlic bulb and sigh in delight as it melts on my tongue.
Believe me, the experience is something that will make you forget about garlic breath. You just won't care. I swear.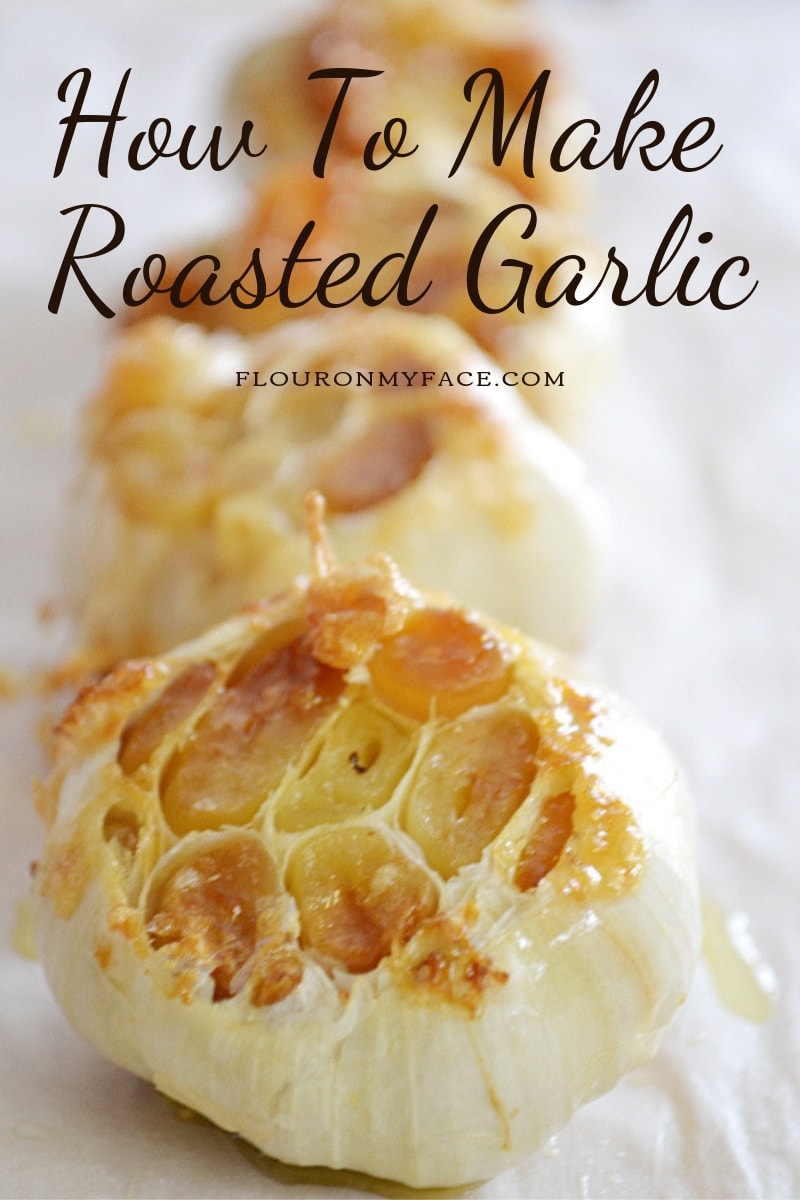 Don't get me wrong. I love raw garlic. I use it in many recipes.
It plays a major role in any soup recipe I make.
And shows up in one form or another is most of my meat dishes.
If a recipe calls for 2 cloves of chopped raw garlic I am likely to double or even triple the amount because I love it so much.
You can not have enough garlic in any recipe as far as I am concerned.
There is something about roasted garlic that makes your taste-buds sing.
Roasting garlic in olive oil adds a rich depth of flavor you can't get any other way.
Making roasted garlic is so easy there really isn't a good enough reason why anyone shouldn't make it.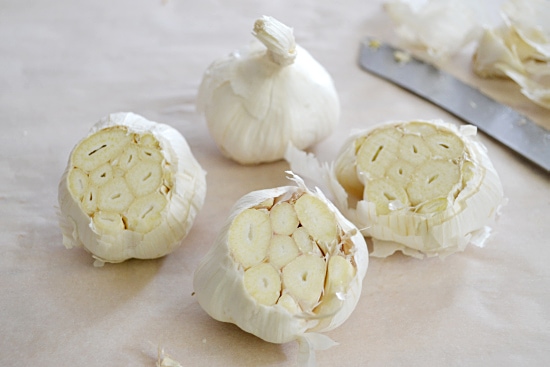 Prepare the garlic bulbs by cutting the tops off of each garlic bulb.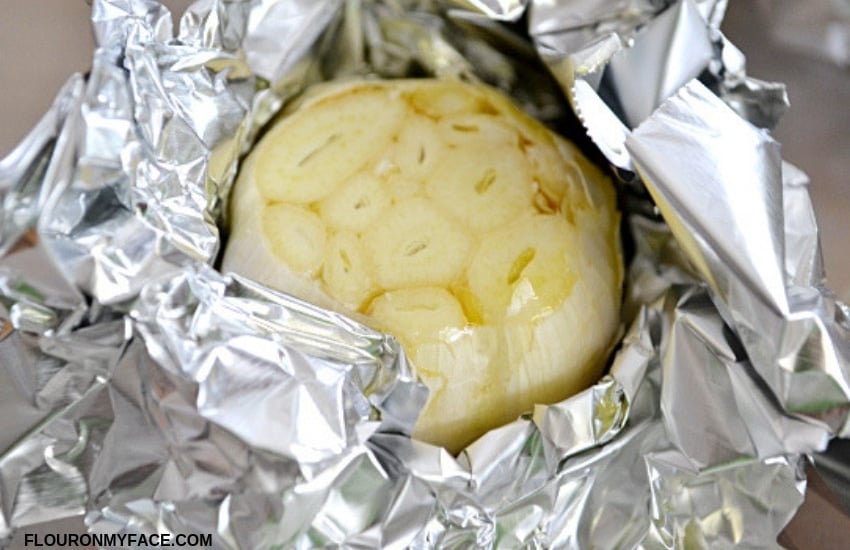 Wrap each garlic bulb in aluminum foil.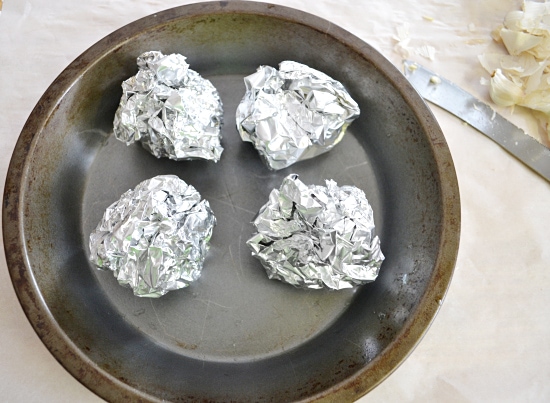 Place them in a shallow baking pan and roast. Your house will smell wonderful. Your mouth will water in anticipation.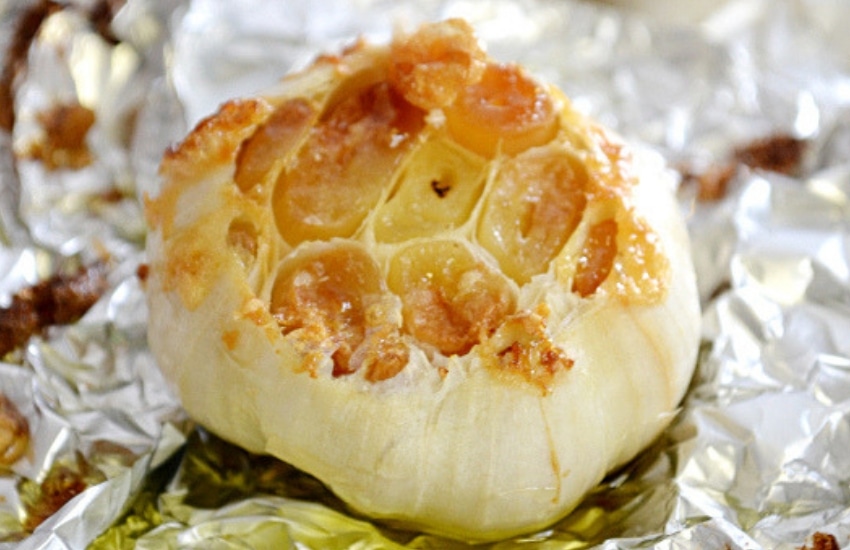 Let the garlic cool slightly and pluck one of those babies out and let it melt on your tongue. You can thank me later!
More recipes you'll love
Print the How to Make Perfect Roasted Garlic recipe below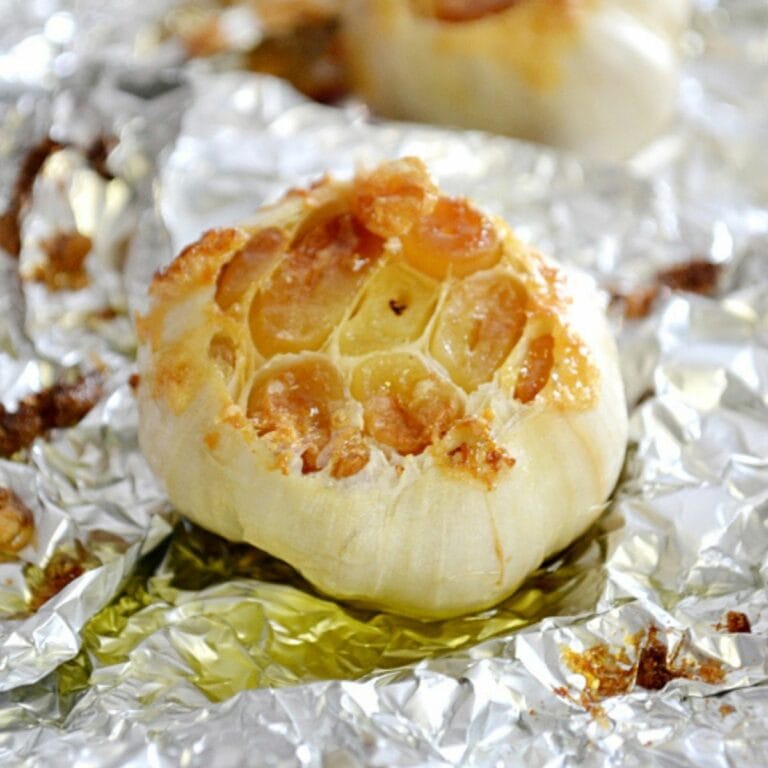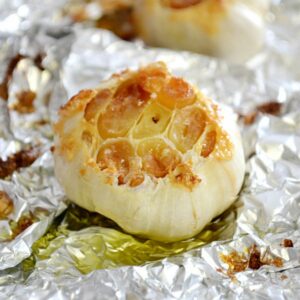 How to Make Perfect Roasted Garlic
How to Make Perfect Roasted Garlic every time
Check out my easy step by step instructions on how to make perfect roasted garlic every time.  Make all your favorite roasted garlic recipes with homemade roasted garlic. Rate this Recipe
Ingredients
4

whole

garlic heads

4

tablespoons

Extra Virgin Olive Oil
Follow Flour On My Face on Pinterest
Instructions
Preheat oven to 375 F. degrees.

Cut the top off of each garlic head.

Wrap each garlic head in aluminum foil leaving an opening at the top with enough aluminum foil left to wrap the garlic head.

Pour a teaspoon to a tablespoon of olive oil into and over the cut ends of each garlic clove letting the oil drizzle over the entire garlic bulb.

Wrap the aluminum up and over the top of each garlic bulb, enclosing the garlic in the aluminum. Place on a baking sheet.

Roast for 30 to 45 minutes.
Nutrition
Serving:
1
Tablespoon
|
Calories:
42
kcal
|
Carbohydrates:
1
g
|
Protein:
1
g
|
Fat:
5
g
|
Saturated Fat:
1
g
|
Sodium:
1
mg
|
Potassium:
1
mg
|
Fiber:
1
g
|
Sugar:
1
g
|
Vitamin A:
1
IU
|
Vitamin C:
1
mg
|
Calcium:
1
mg
|
Iron:
1
mg
Tried this recipe?
Share a picture on Instagram and tag @flouronmyface2